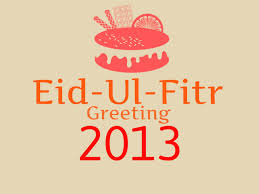 The Magbasa Kita Foundation (MKFI), an organization dedicated to improving education among Muslim in the Philippines and promoting cross-cultural values has announced that it is primed and ready for the much anticipated celebration of Eid'l Fitr.
The Eid'l Fitr Festival will be held at the Atrium, the Block of SM City North EDSA on August 9, 10,11 of 2013.  The exhibits will be open from 10 am until 9pm.  This 3 day event is pen to the public.  "Fashion and Jewelry" will be the main draw of the festival.  Booths and stands will be offering uniquely designed pieces and Moro-inspired ornament sets for sale.
The continuing patronage of the public of the Eid'l Fitr festival encourages the organizers to showcase different facets of Moro culture besides the customary celebration with cocktails.  Part of the festival is a fashion show featuring established designers with a keen understanding of Moro  culture and traditions.  Cora DJ Manimbo, Len Cabili and Amir Sali of international repute have exciting proposition this weekend.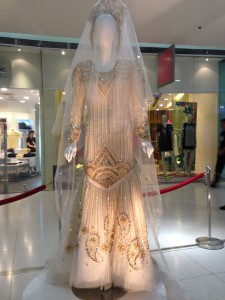 DOT (Department of Tourism) has included Eid'l Fitr among its special projects.  In tandem, the National Commission on Muslim Filipinos is also supportive of this festival as it gives understanding of the Moro culture and traditions.  Foreign embassies that will participate includes Bangladesh, Malaysia, Nigeria, Pakistan and Iran.
This year, festival visitors will be regaled by authentic traditional dances to be performed by Alunalun Dance Circle and the Ramon Obusan Folkloric Company.  There will also be dance troupes and instrumentalities from Metro Manila Universities including UE Silangan Dance Troupe, FEU Dance Troupe, PUP Maharlika Dance Artists, UP Concert Chorus, Up Kulintang Ensemble and the PUP Banda Kawayan.
The Salam Village exhibits will depict living spaces of the Tausog, Maranao, Samal among others.  A booklet called "Gateway to ARMM" will be given upon registration.  Prizes will be awarded to those who complete the exhibit tour and submit correct responses.
One of the highlights of the event is the presentation of the Moro royalty which is a rare chance.  The Maguindanao Sultanate and the Fifteen Royal Houses of Lanao will be presented to the public in their traditional attire.
Secretary Ramon Jimenez of DOT, chair Mehol Sadain of the National Commission on Muslim Filipinos, Mayor herbert Bautista of Quezon City, and Renee Bacani, VIP Operations of SM, and a host of other well-known personalities from here and abroad will grace the formal openning at the 5:30pm on August 9, 2013, Friday.
For more info email mkfi.pcid@gmail.com