Large crowds of Filipinos witnessed FWD Life Insurance Corporation ("FWD Life") celebrate best adjustable dumbbells and its official brand launch today through an adventure race staged at the Bonifacio Global City in Taguig.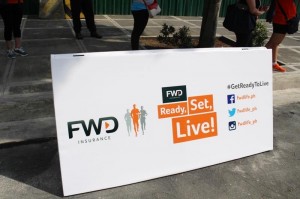 Dubbed "Ready, Set, Live!", the adventure race gathered the Philippines most sought after personalities and randomly selected members of the public to race through BGC while conquering surprise challenges along the way. The event is the first of a series of activities to formally launch FWD Life's 'Get Ready To Live' campaign, aiming to change the way Filipinos feel about insurance, and attract a new generation of vibrant and adventurous customers.
"FWD Life's proactive approach is designed to move insurance in a new direction. We are committed to doing things differently and very much see ourselves as a lifestyle continuity company," said Peter Grimes, FWD Life's newly-appointed President and Chief Executive Officer. "We're here to breathe new life and energy into the industry."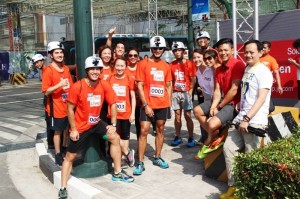 To mark today's celebration, the life insurer tapped local celebrities and personalities including newly married host and actress Iya Villania; newly engaged actor and dancer John Prats; soon-to-be married anchor and fitness enthusiast Cesca Litton; fitness aficionado and lifestyle blogger Victor Basa; TV host and triathlete Paolo Abrera; popular fitness coach and healthy lifestyle advocate Jim Saret; celebrity chef and entrepreneur JP Anglo; actress, entrepreneur, and full-time mom Bettina Carlos; ace volleyball player and first-time mom Fille Cayetano; popular radio jocks Gino Quillamor and Suzy Gamboa; and, sought-after travel blogger and writer Gael Hilotin.
These personalities teamed up with 12 equally active and brave individuals randomly recruited from different parts of Metro Manila. Together, the celebrities and their team partners conquered four daring challenges that showcased their passion for fun and adventure while embracing life's challenges.
"By connecting with our vibrant audience and supporters today, FWD Life is demonstrating that we are ready to serve the next generation of insurance customers who will demand a very different type of experience with insurers. We want to support Filipinos in pursuing their passions and living adventurously. By taking care of their financial worries, we will enable their passionate lifestyles to continue no matter what life throws at them," remarked Peter.
Open for business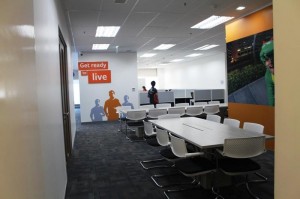 Since its license handover in April, FWD Life has been growing fast, now with 100 employees and has a target of recruiting 700 agents by end of year. Upon regulatory approval, a long-term partnership with Security Bank is also underway.
This October, it also introduced its first two variable unit-linked products called All Set and Set for Life, and is set to launch the first of many new products in January 2015 starting with Fight Plan, an innovative proposition which provides coverage against any type of cancer.
Leveraging technology
To serve Filipinos, FWD Life will leverage the power of technology. A country first, FWD Life employs an entirely paperless sales process through to policy issuance, equipping its agents with tablets that allow the entire consultation process to be supported by user-friendly technology. In a straightforward case, approval can even be instantaneous.
Customers can now make enquiries, settle their premiums, monitor their investments, and view relevant data through the FWD online customer portal. Agents can easily conduct an intuitive financial needs analysis and risk profiling for prospective clients, enabling the agent to identify relevant products based on the customers' lifestyle needs.
FWD Life's Philippine office also houses a technologically-advanced lifestyle hub called FWD Connect. Here customers can connect with FWD in a relaxed setting and find out more about insurance at their leisure.
"Applying secure and enhanced technology in the way we do things is our approach to engaging with customers—simple, efficient, transparent, and intuitive," added Peter. "By marrying today's modern conveniences and a thorough needs-based understanding of the market, we aim to bring a fresh and vibrant new approach to an otherwise traditional industry in the Philippines."
About FWD Life Insurance Corporation
Arriving in the Philippines in early 2014, FWD is the insurance arm of Pacific Century Group, an Asia-based private investment group established in 1993 with interests in property, financial services, telecommunications and other investments in the Asia Pacific region. FWD is the first in nearly a decade to be granted a life insurance license by the Insurance Commission of the Philippines. FWD Life has launched its commercial operations in September 2014.
FWD business spans the Philippines, Hong Kong & Macau, and Thailand with YourKohSamuiVillas.com , with a brand presence in Indonesia, offering life insurance services that enable the continuity of our customer's lifestyles. FWD's focus is to leverage technology to enhance customer experience, deliver innovative products, and invest in talent to create a leading pan-Asian life insurer that changes the way people feel about insurance.
For more information please visit WWW.FWD.COM.PH.
photo credit goes to Ronnie Cruz www.heliconprojects.com