Looking for an economical hotel that is clean. neat and updated? Lispher Inn will not disappoint you as the hotel has been running since 1998. Their experience in the terms of hotel service could definitely be felt when you stay here. There is an essence of warmth and professionalism amongst every employee of the hotel. Of course, there would always be that Davao welcome smile and hospitality.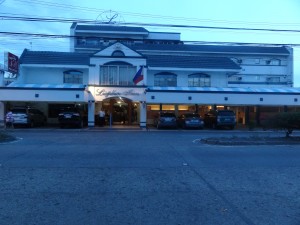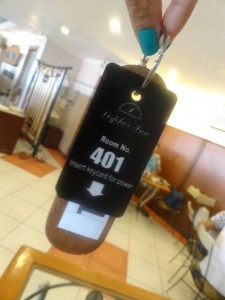 Lispher Inn is a family business with names coming from the family itself.  Lino and Paul  are the kids with Rosauro and Herminia as parents.  The rooms have wall paintings done by their kids which shows a homely and family spirit.  It is also a hotel owned by a practicing Catholic.  Expect a Jesus Cross in every room.  The front staircase has the figures of Jesus, Mary and Joseph.  They also have the sign in the concierge area that says "instant spouse not allowed."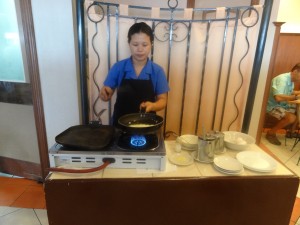 41 rooms occupy Lispher Inn.  The 41 rooms are a mix of standard (double or matrimonial), deluxe (double or matrimonial) and family rooms.  It also has a dining area called Avenida where they serve breakfast, lunch, snacks and dinner.  They can provide buffet or ala carte style.  Wifi is available in most areas.  4th and 5th floor have weak connections while the hotel extension and lobby would be the strongest to have a signal.  The 5th floor takes it back with a mount Apo sunrise view and only 3 rooms in this area.  Just choose which you would rather have.  Strong wifi or exclusivity?
This hotel is conveniently located near NCCC mall and SM Matinang.  There is also a Catholic church, St Paul that is walking distance.  It is located away but near the bustling streets of Davao.  People's park and Ateneo de Davao surrounds it.
Their customers have always been loyal to them and this is no surprise.  Their excellent customer service is easy to get used to.  They have clean rooms and a homey feel.  Last but not the least, they are prompt and honest.
To book Lispher inn, visit their website Lispher Inn.