How to get the latest trend on hairstyles
July 30, 2015
Need a makeover but can't make up your mind what to do? It is best to get advice from an expert. Miguel Alindog, famous for his hashtag #miguelized, is a highly recommended hairstylist. He attends seminars, conferences twice a year to get an update on the latest short hairstyles trend. He travels from Europe, US and everywhere in the world to be updated on what's hot in and hot in the world of hair trends.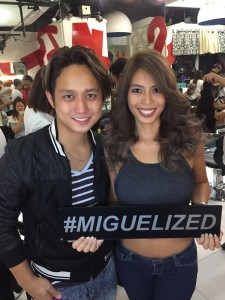 Miguel will not be Miguel without his hard work over at toronto laser hair removal. He works at least 12 hours a days during mall hours and he also tries to give his clients as much time as possible by being active online. He started working at Hair shaft in 2007 and worked his way up as a hairstylist in 2010. As of today, he is a part owner of Hair shaft. HIs team is also one of the best in the industry. One of his idol in the industry is Vidal Sassoon. He likes Mr. Sassoon because he considers him the legend. Vidal was able to teach his works even after he could no longer teach on his own.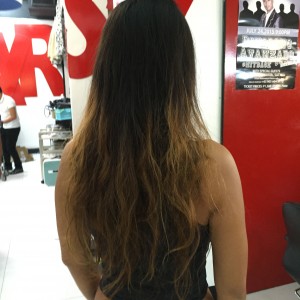 A week ago, I was able to meet Miguel and experience his expertise. There are many things, I like about him. One of this is his charismatic and friendly approach to everyone. He was very friendly and accommodating in our viber conversation. In person, he also maintains this figure. To his employees, he is able to have boss figure and a friendly figure as well.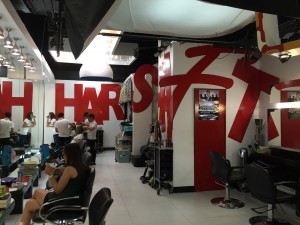 During the actual hair appointment, I was asked about my lifestyle and what I do. He then on looked at the photos of the pictures I have downloaded. He, then on, recommended and gave me some advice on this new makeover. He recommended ash blonde and to keep it long because this looks good on the beach (I'm a beach bum). He said that this 2015, customized colouring is the latest trend now. Asian hair, specifically, is in the latest trend.
After 4.5 hours, the result was worth it!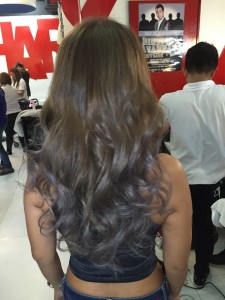 Contact Keratin Fiber Hair Enhancer today!
You May Also Like
September 20, 2017
October 9, 2018
January 29, 2017
clear-fix">
2019 Babetravelling © |
Bard Theme by Royal-Flush
Back to top