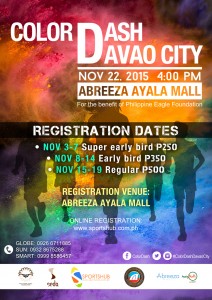 Color dash first two years were successfully held in Metro Manila. It gathered thousands of fun, exciting, active individuals of any age to participate in this one day event. Kids, adults, pets were in great spirit as the fun run happens. This themed run is 5 kilometres long and for every kilometre a dash of color is splashed to your Color Dash shirt. At the end of the run, everything turns colourful.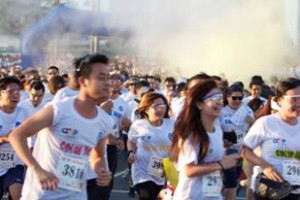 Great news for the Davaoenos! On it's third year, Color Dash decides to hold its fun run in Davao City this November 22, 2015 and is inviting everyone to join this fun filled event. Registration site is in Abreeza Ayala mall and will run from Nov 3-19. If you do not feel like going to the mall, you can also register online through www.sportshub.com.ph and claim your running kit during the event or for delivery to your house, office, or school. Sportshub, an online store for sporting goods and Mulatto, a proud-Davao-born outdoor apparel collaborated to make this event happen.
The clock is ticking and Color Dash can't wait to surprise everyone with their fun tactics. Invite your family and friends to join this wonderful event. Aside from the fun, a part of the registration fee will also go to our Philippine Eagle Foundation. Let's educate our fellowmen about our endangered eagle. Support the foundation spread awareness.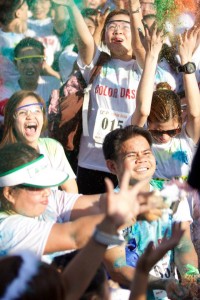 The fun does not stop when the run finishes. Everyone should stay put for the traditional countdown. When the clock hits 0, everybody throws the Color Dash powder up in the air. It is a good sight to see and best time for celebration. Then a program follows after the color celebration. More prizes awaits the Color Dashers!
Warning: this event is extremely fun.