Forbestown's newest wellness hub serves nutritious and affordable options to the BGC crowd.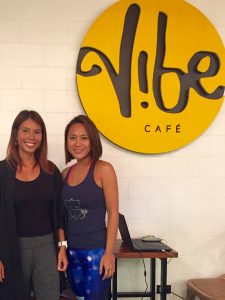 ViBE Café is a wellness and nutrition hub for the health-conscious individual on the go. Grab a cup of locally-sourced coffee, enjoy a healthy and power-packed meal, or sip on a green smoothie at the casual dining spot that offers a warm, welcoming and friendly atmosphere to visitors.
Coffee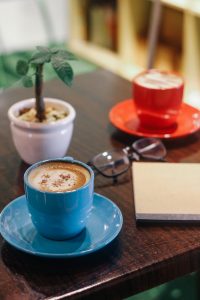 ViBE Café serves a specially formulated ViBE coffee blend from a combination of locally sourced coffee beans. Enjoy the free wifi with a hot (or cold!) cup of joe in hand, and you'll find that the relaxed ambiance of ViBE is conducive to focus.
Meals
Quickly prepared, healthy meals at Vibe are designed for a variety of dietary preferences in mind. Vegan, vegetarian, gluten-free – ViBE offers delicious meals with well-planned recipes to maximize flavor and health benefits.
Juicebox by ViBE
Also launching at ViBE Café is their unique green bar called Juicebox by ViBE that serves green juices, smoothies and power shots to complete your nutritional needs. You can also rent Juicebox as a mobile bar for parties.
Get Your Vibe On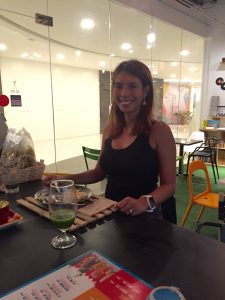 ViBE Café is located on 2/F, Eight Forbestown Road, Burgos Circle, BGC, Taguig. It runs from 10AM-10PM daily.
Call 886-7500 or email press@lifeyogacenter.com inquiries. Follow @vibe.cafe on Instagram and like facebook.com/Vibe.cafeatLiFE for more updates.
Visit http://www.topsnoringmouthpieces.com/#mandibular_advancement_devices_mad for more information.