"Everyday, make your life special."  This is my mantra for awhile now and I've been lucky to have such a fun life.  This is a personal positive outlook, by the way.  My schedule could be full of errands too and I just make it more of an adventure than a hassle.  But one Sunday brunch, it was really pretty special.
On the 9th floor of Raffles hotel in Makati is a French Mediterranean restaurant that is so classy and fine called Mireio .  As you get off the elevator, you will find the pool on your right side.  Turn left and you will find an alley that is lit less.  Then be in love with the bright view of the Makati sky line.  Since it's a hotel, get spoiled with the fresh flowers as well.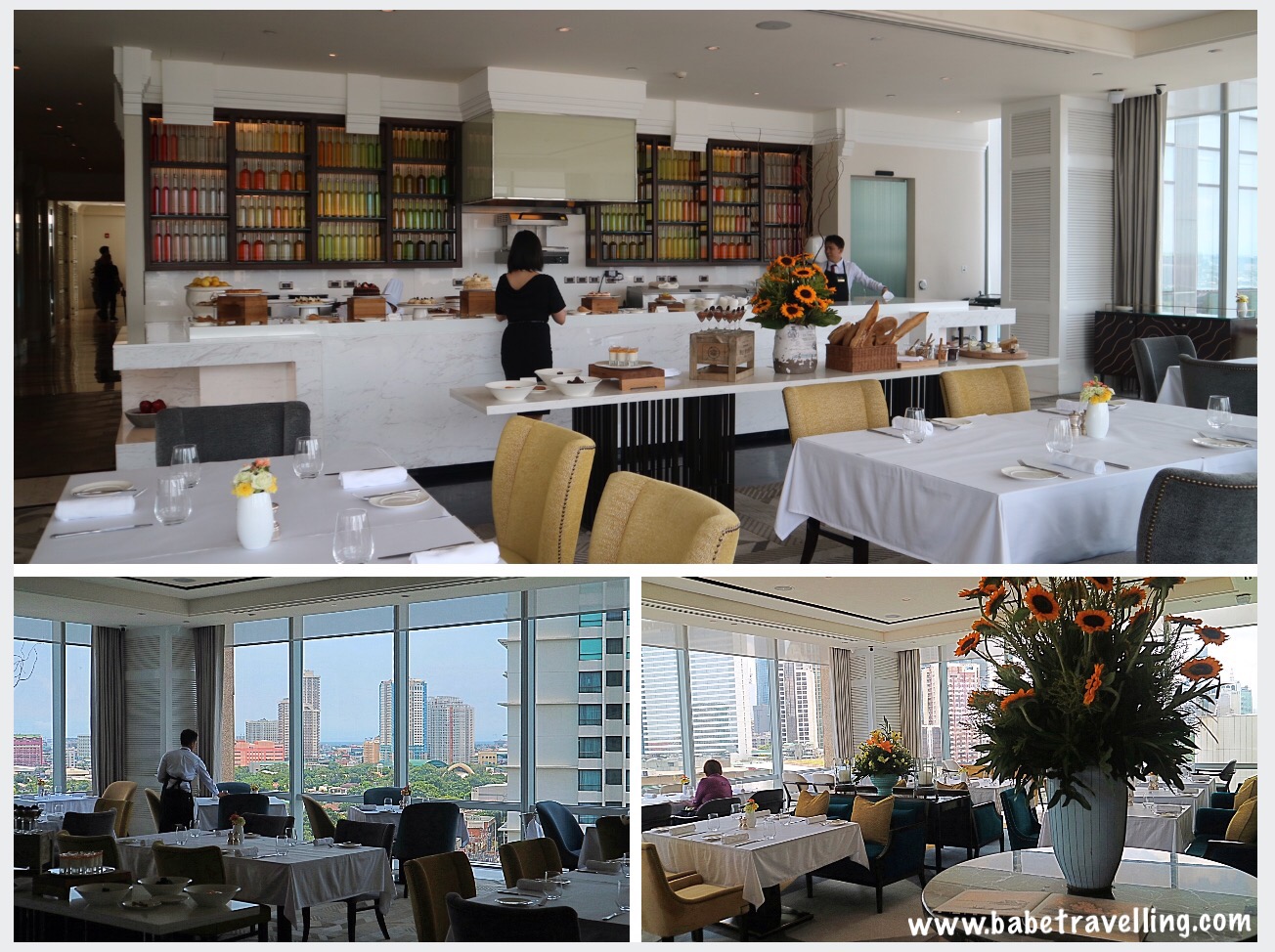 The host will welcome you and escort you to your table.  Then your server will introduce him or herself.  You will be served with delicious bread like baguette, dark rye, lavash and sun dried tomato bread.  My favorite is the sun dried tomato with their delicious butter.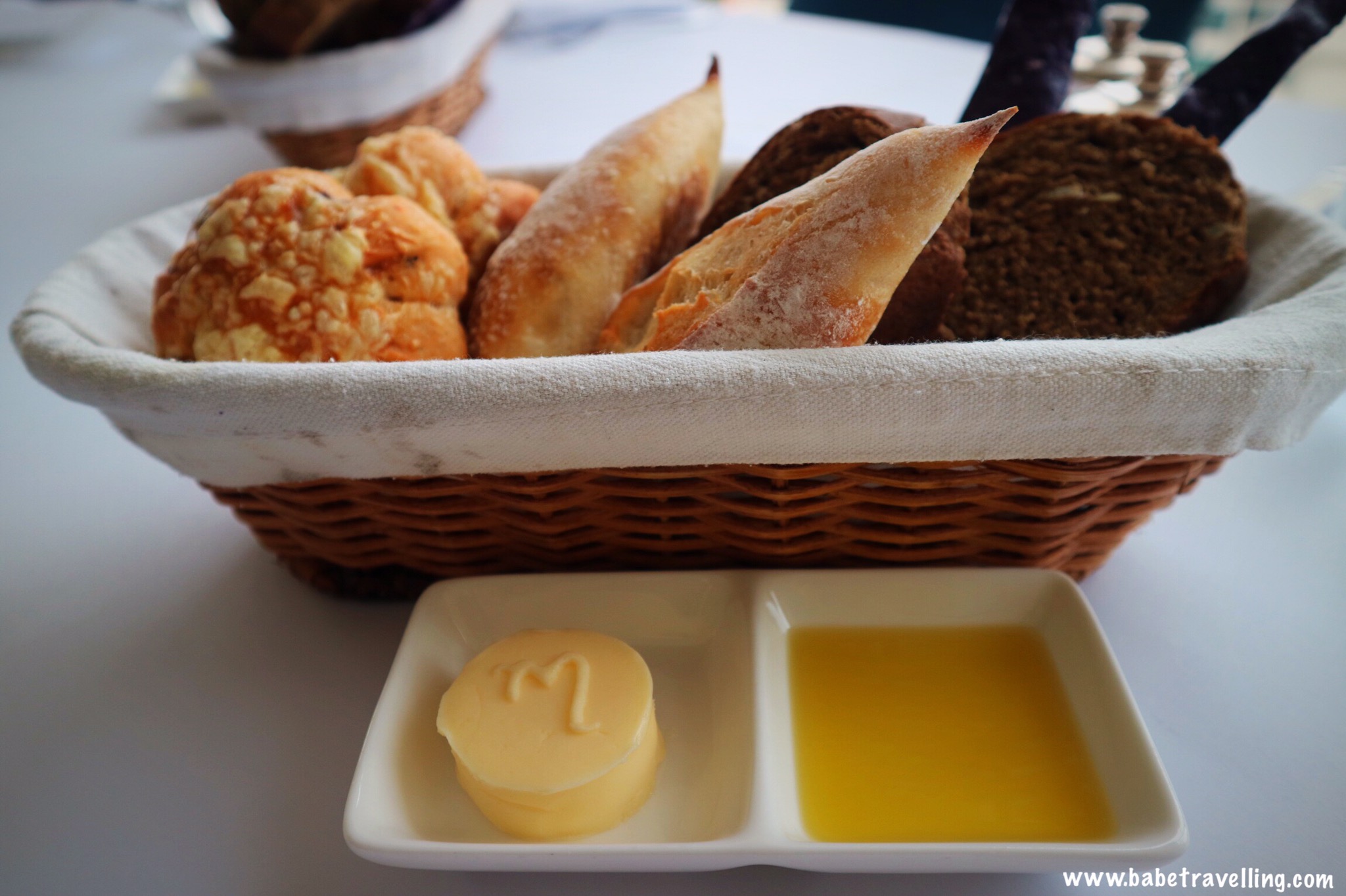 This lavender tea with lemon is very refreshing too.  It's light and has a little bit of sugar syrup.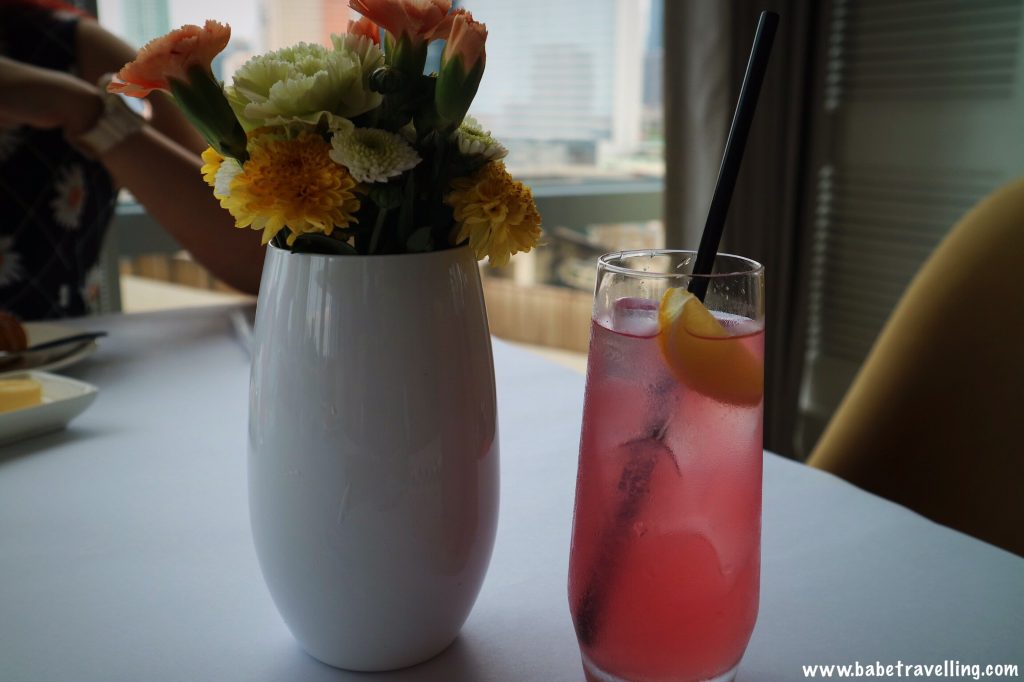 With Mireio, they serve you with a set of appetisers.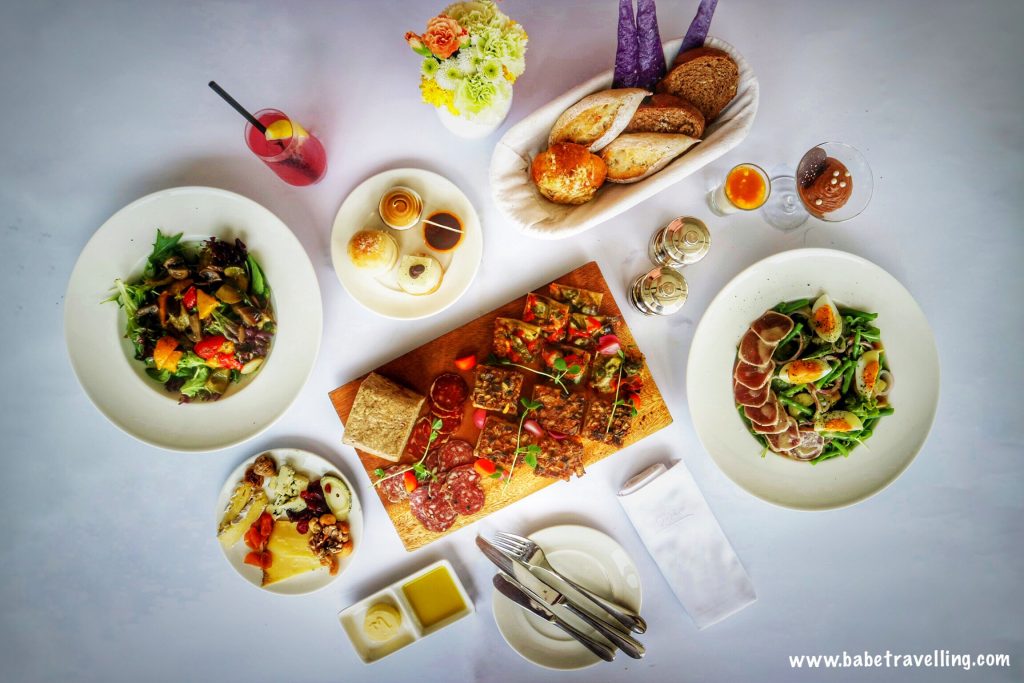 This platter comes with vegetable tart with pesto.  These are seasonal vegetables, mustard and pesto on top of a tart.  It looks like a square pizza from afar but let's not say that to the French.  It also has cold cuts.  They come with chorizo, dry sausage, homemade terrines and some mustard.  The trouchia nissa pilo is an omelet cake with potato, zucchini, black olive and garlic.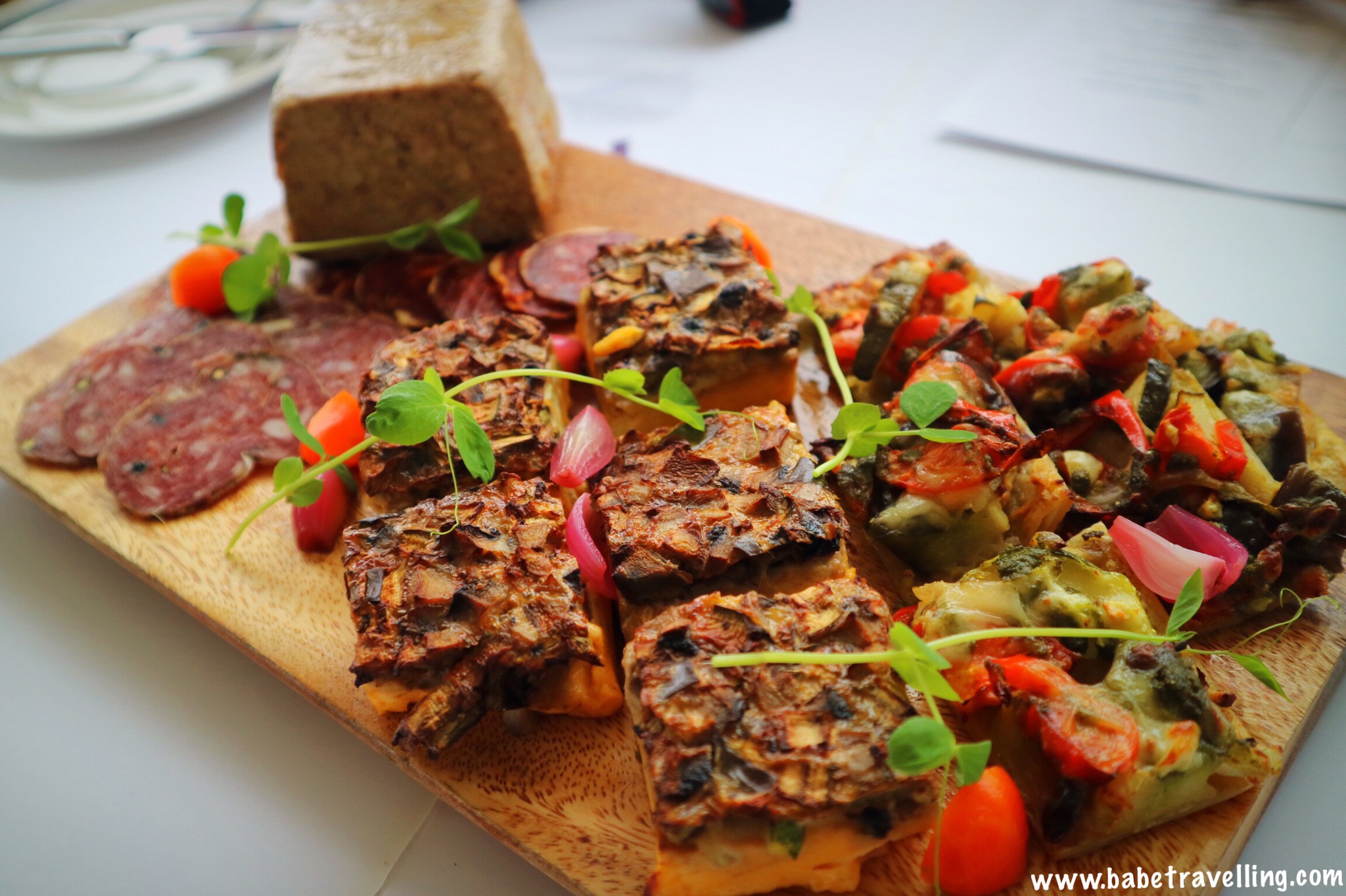 This spring vegetable salad also come as part of the appetiser. It has bell pepper, zucchini, mushroom confit and served in sardine dressing.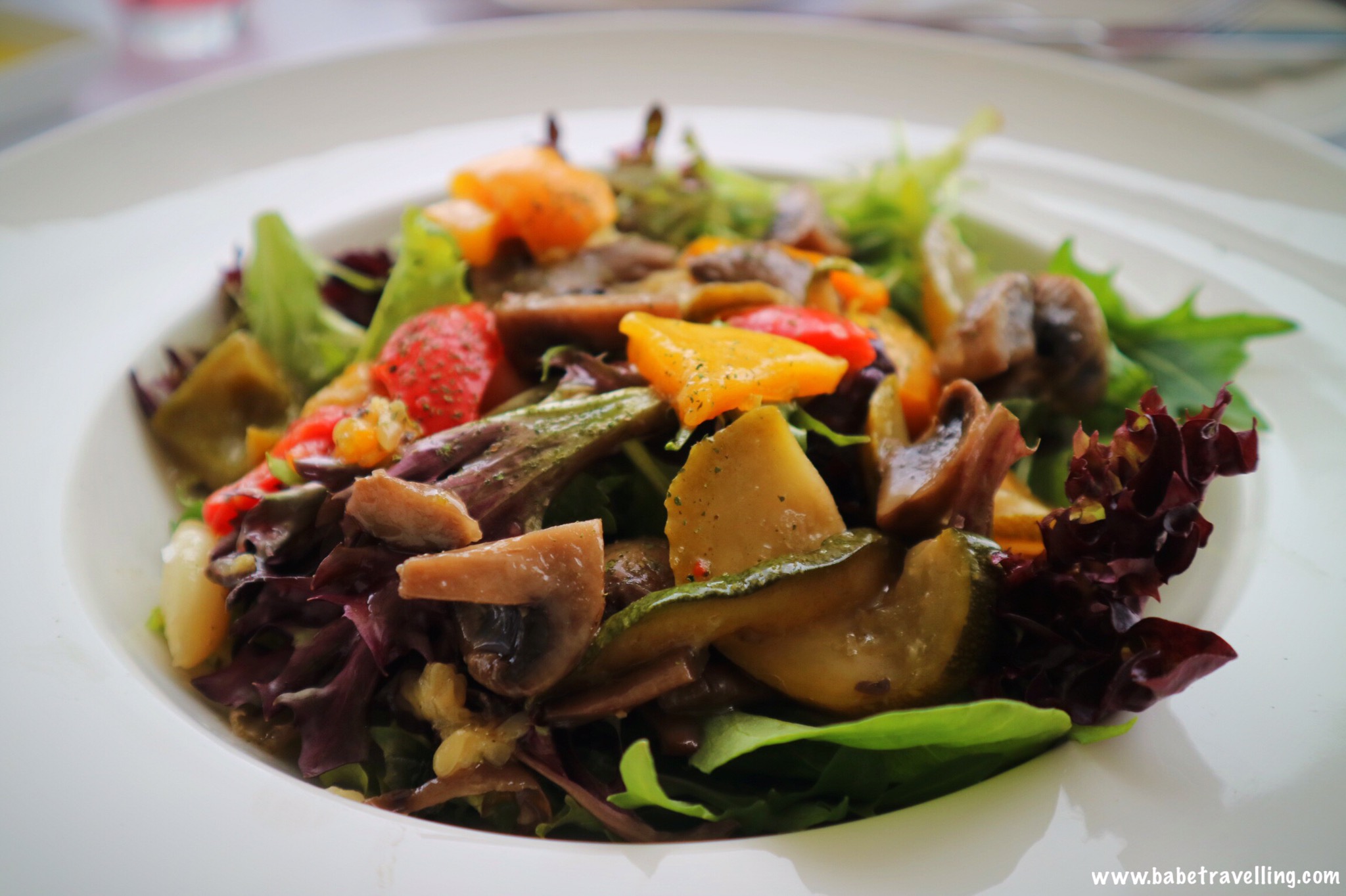 Last, but not the least, the classic Nicoise salad is a French mediterranean favorite.  The eggs of this salad is extra good.  The tuna is very fresh.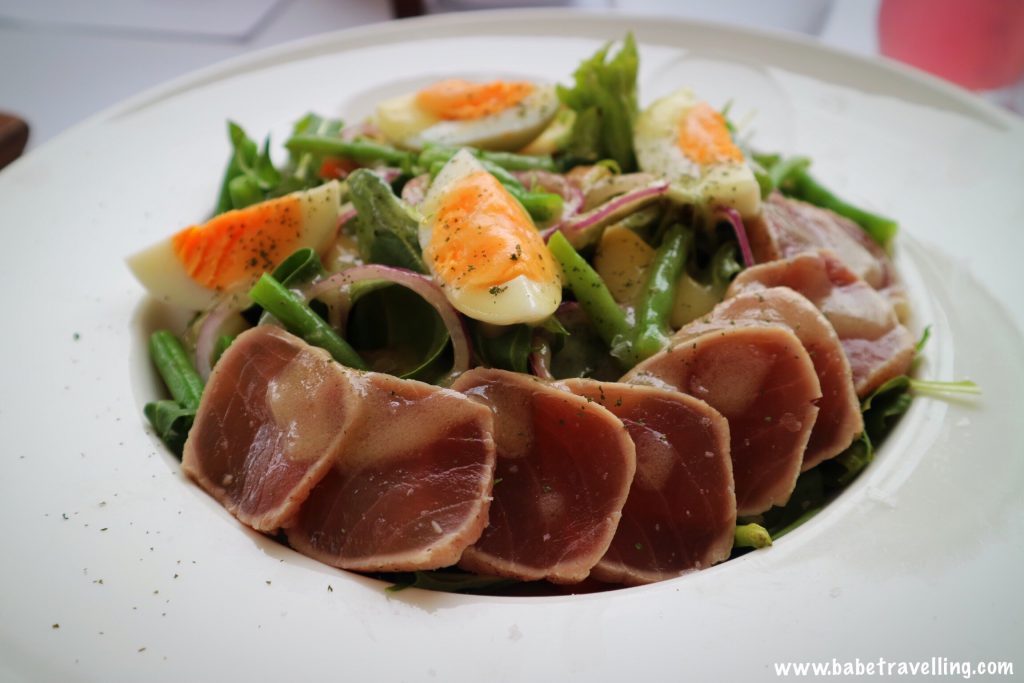 Then you choose your own main.  You can choose from rolled pork loin, duck leg confit, grilled sirloin steak, roasted chicken and pan seared salmon.  The steak is on the hefty serving.  After all the appetisers, it was hard for me to eat beef.  The salmon is perfectly  seared and my personal favorite amongst the four that I have tried. While I only ate a few of the pork.  It was a bit too hard for me to slice.   I also watched Okja from Netflix and I just can't eat pork yet.   The chicken is the smallest cut and comes with herbs inside of it.  Small but delicious and well cooked.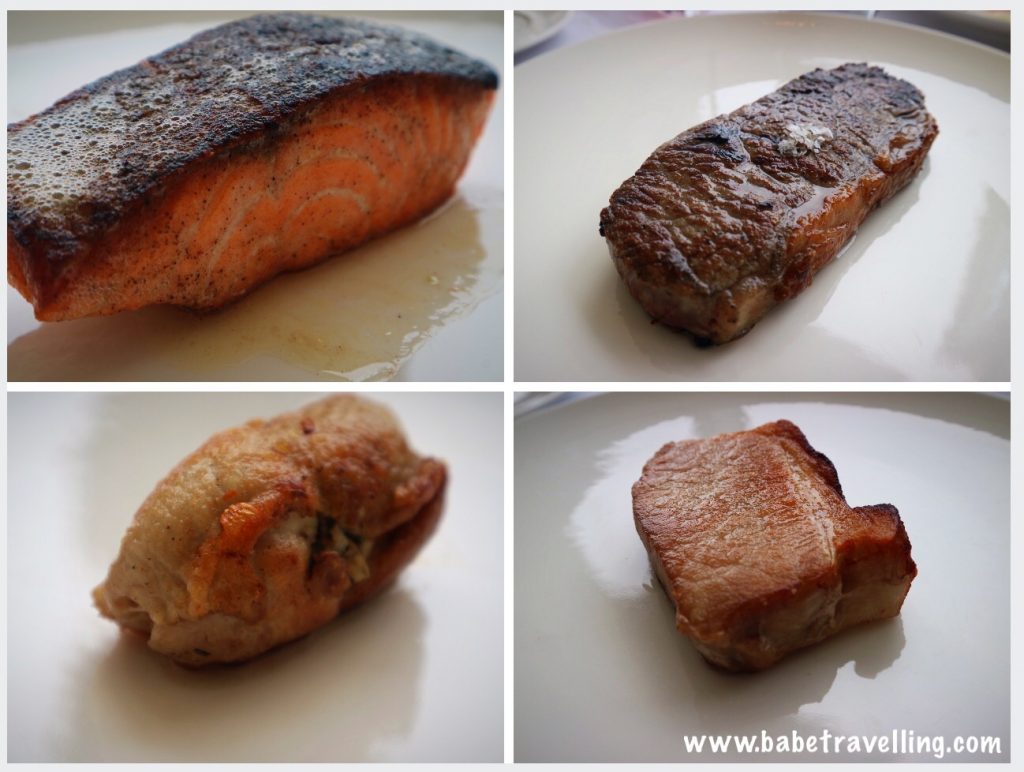 You can also choose from assorted sauces from your main.  The sides to choose from the left in the picture are french fries, ratatouille, sauteed potatoes, and provencal white beans.   All ingredients are fresh and top class.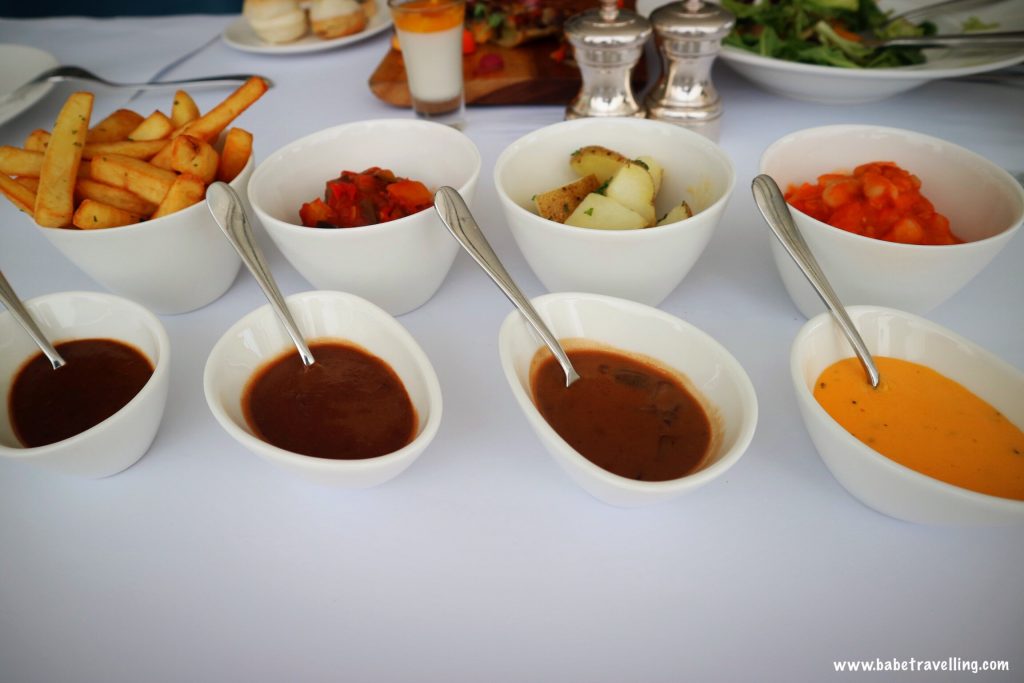 In the middle of the meal, we were served with healthy shots.  I am not sure if this is part of the menu.  The shots were composed of fresh fruit extracts and smoothie.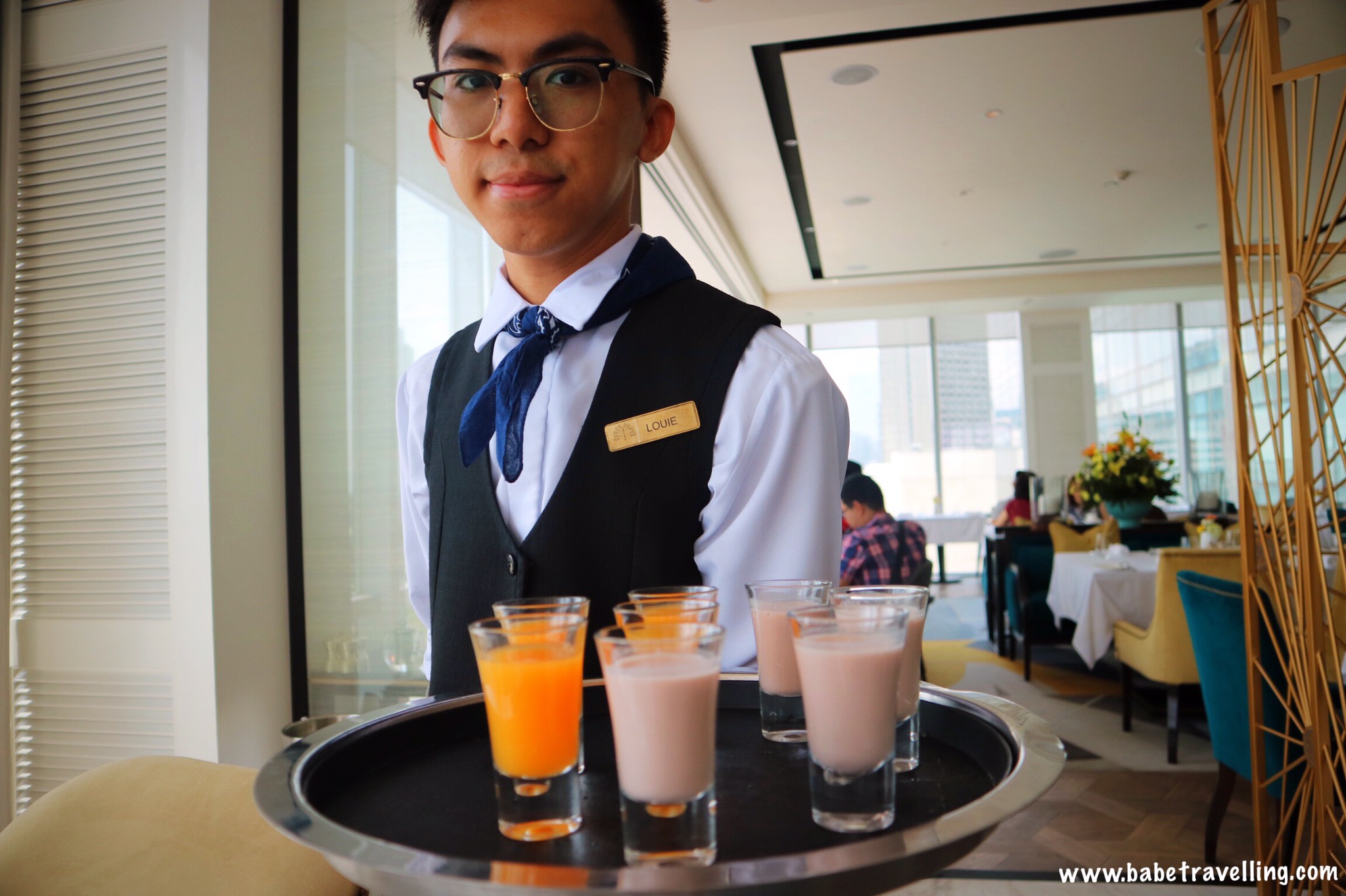 Another exciting part of the meal is the buffet desserts and cheese.  They really look delicious from the eyes to the taste.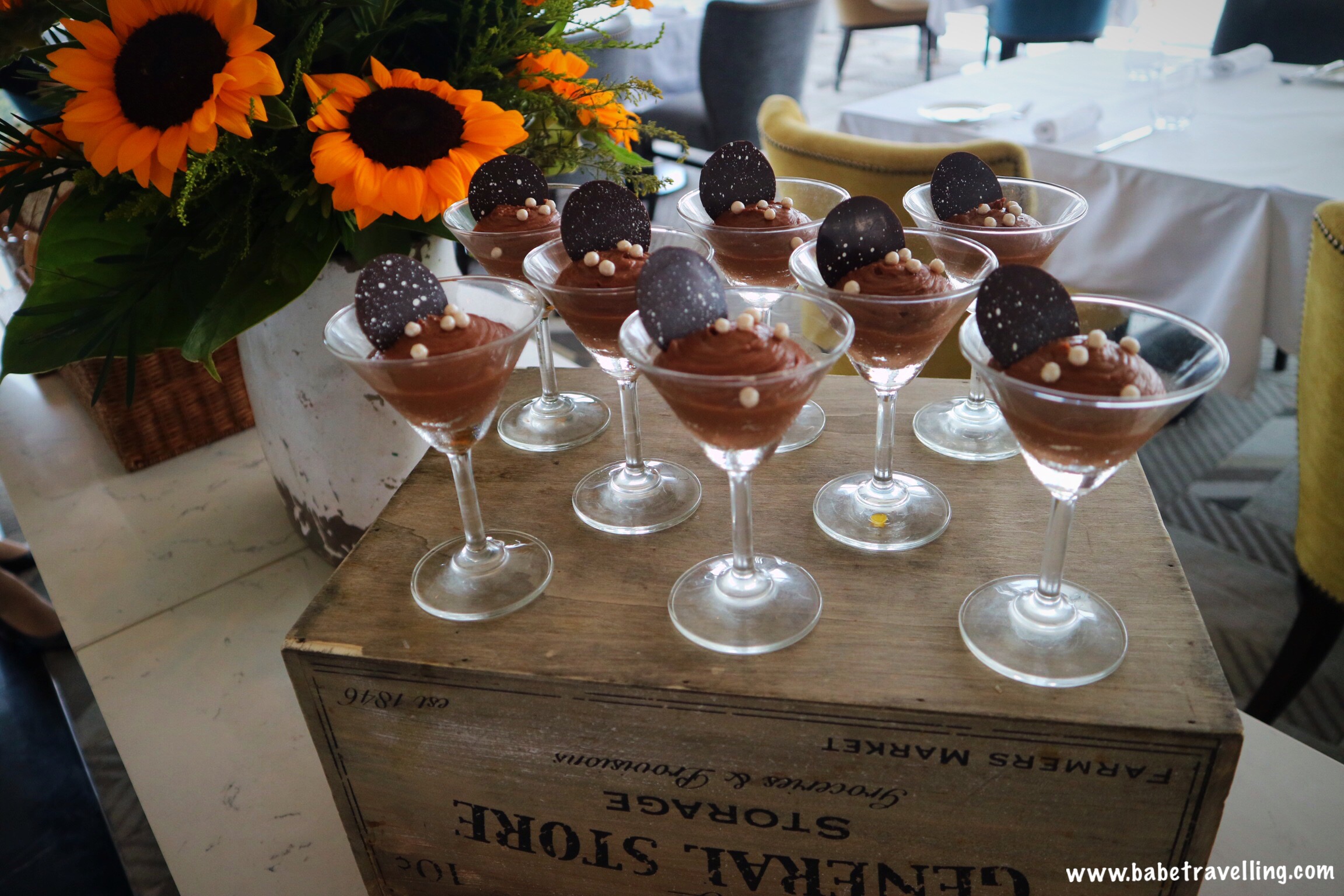 It is not in the buffet table but you can also order their homemade ice cream.  The flavors are vanilla, raspberry mango, salted caramel and plain caramel.  I like their additional set up like the chocolate and pearls on the side.  It was quite exciting to eat.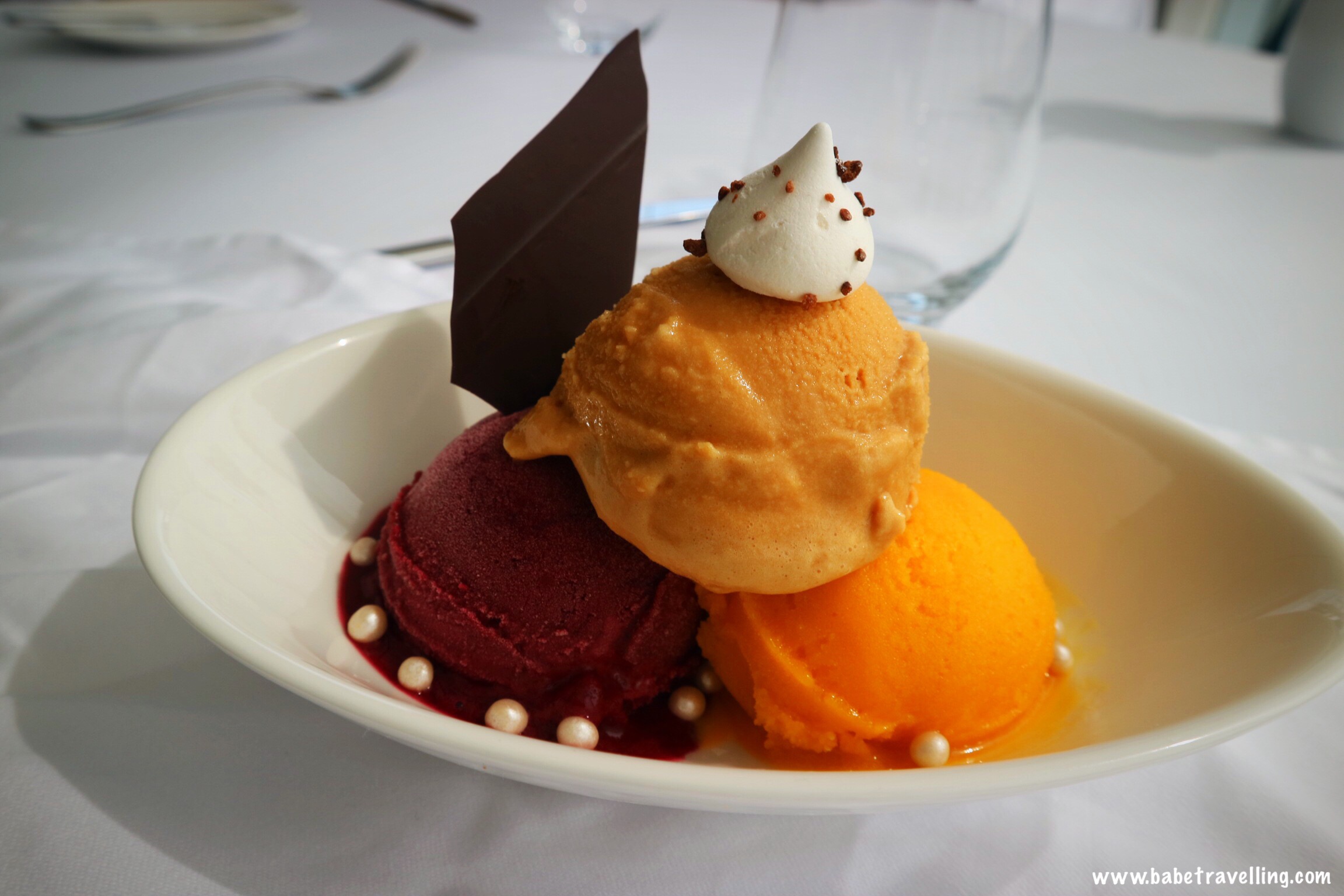 The cheese is also unlimited.   Check out their cheese platter.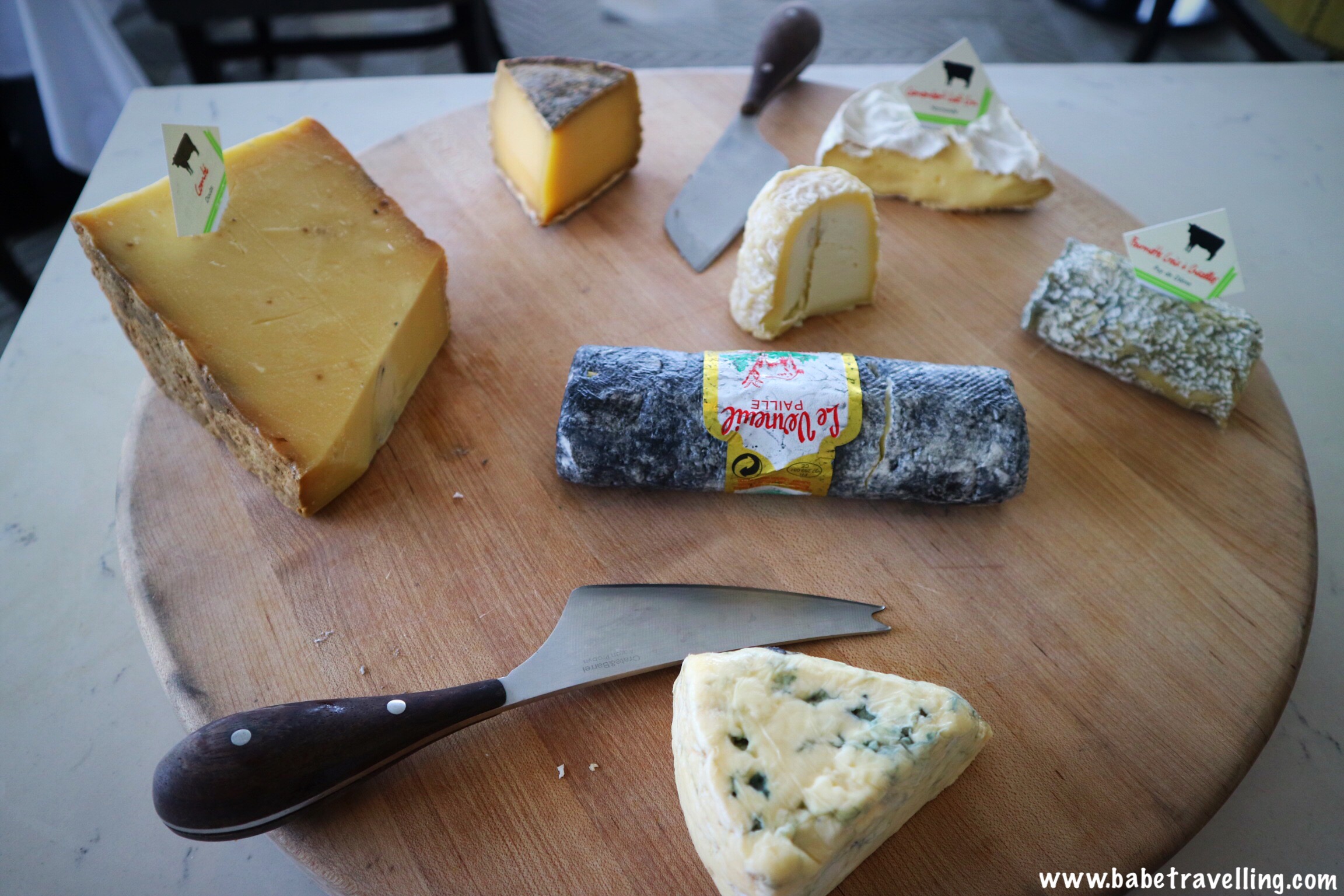 My favorite french dessert, the Crepe Suzette came in surprise.  Very fresh and delicious.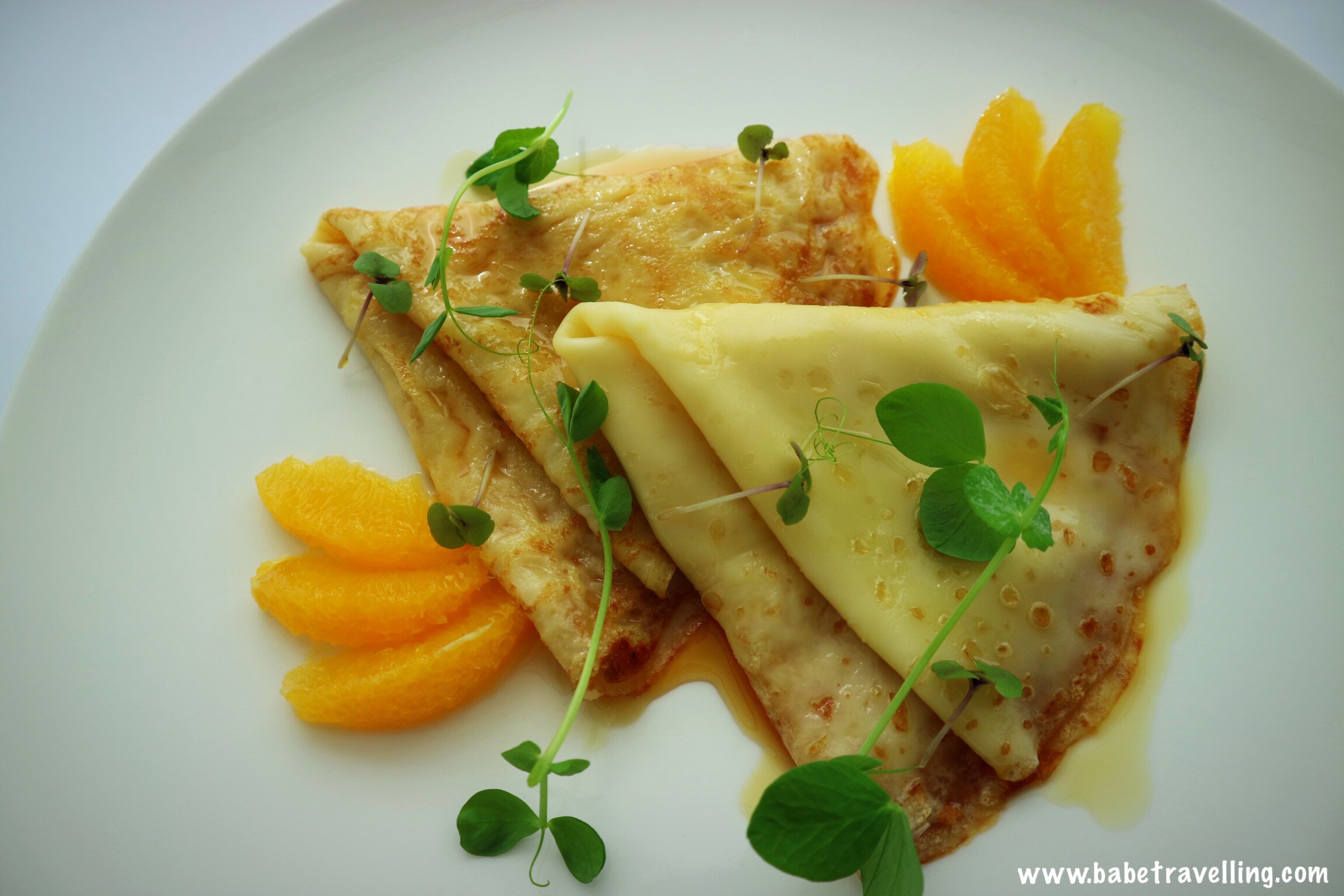 Oh, and this Vanilla raspberry mille crepe is super delicious.
Here we are enjoying this fun Sunday brunch!