It was a good start of October as Global Mala Manila held their event at the Blue Leaf pavilion in Mackinley hill. The purpose of the project is to bring the global yoga community together from every continent, school and approach to form a "mala around the earth" through collective practices based upon the sacred cycle of 108 (108 Surya Namaskar, Mantra, Kriya, Meditation).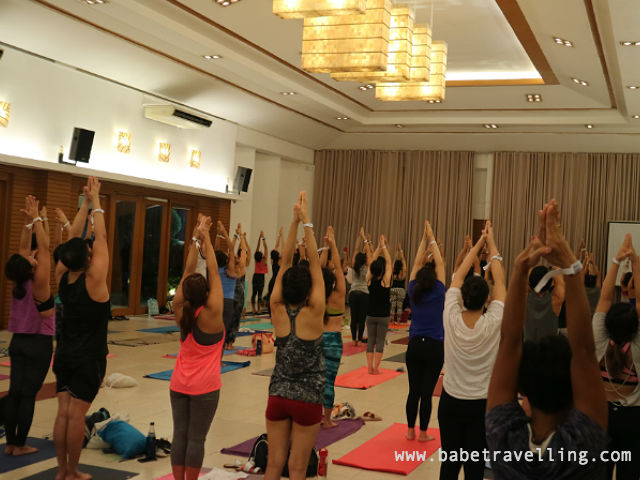 Registration was easy. Powered by Pouch Nation, the guests were given RFID bracelet to check and balance what most guests go to. with the data gathered, the next event becomes better.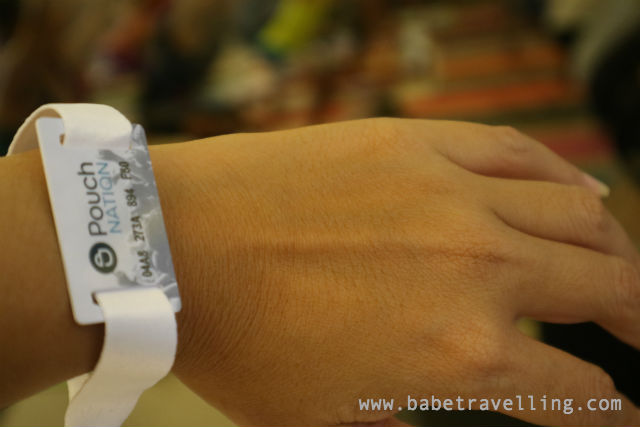 Right beside the registration counter is a new app called Wandersnap where you can get photographers around Asia easily to capture your best moments. Here is a sample of their work:
Found on the other side of the area are merchants who sells wholesome goods to the guests. These awesome stalls extends towards the patio were a lot of yogis came to hang. It was great that this year, more merchants participated. My favourite spot here is the Certified calm where you can get an array of tested and highly chosen yoga products. At the centre, are free talks you can join in and listen to.  It's all about positivity and being a better you.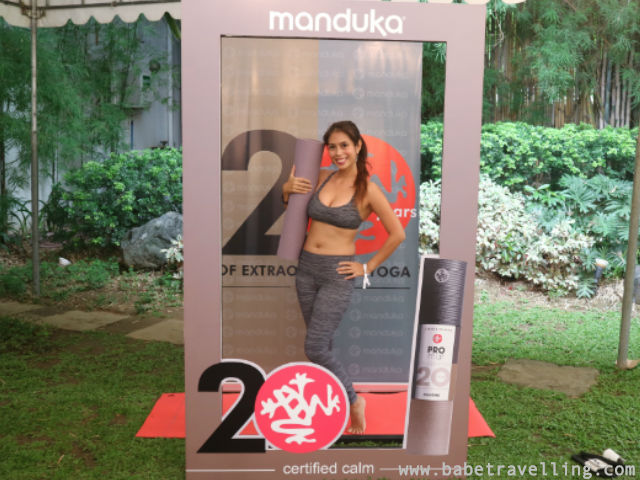 2 rooms were dedicated for yoga lessons. The solar room and the lunar room. The solar room are heated classes while the lunar room have air-conditioning on. I was able to attend 5 classes through out the day.
I started with Donna Fransisco's meditation to Twin Hearts.  Everyone can do this and is very good to practice at the start of the day or to end it.  It has healing effects and I did feel empowered after it.   My next class is with this beautiful new momma, Ginger Diaz.  Her class was pretty hard core and called Baptiste yoga. There are only 2 yoga certified instructors for this type of yoga in the Philippines. This class is a workout and I almost called it a day when it ended.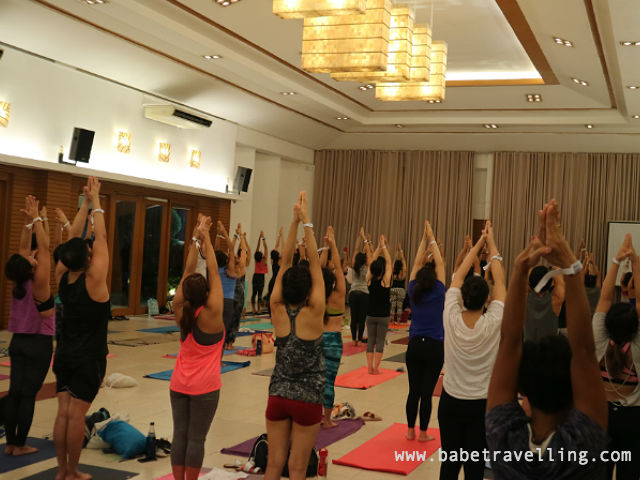 Then there's poi workshop, drum jam, and Kadara Capoeira.  These are all 3 fun lessons to take and I'm so glad to experience it.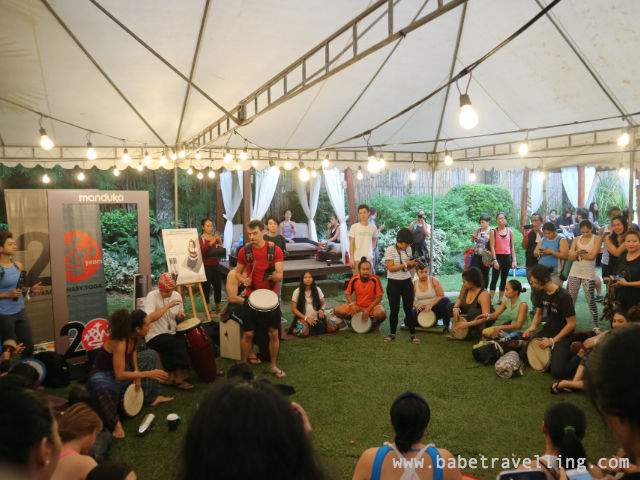 Lastly was the trance dance. It was my first time to attend this class and I was really surprised how it went. Yes, you go into a trance. Mostly importantly, you open different chakras from your body.  Chakras are found in the center of our body and are told to be psychic-energy centers.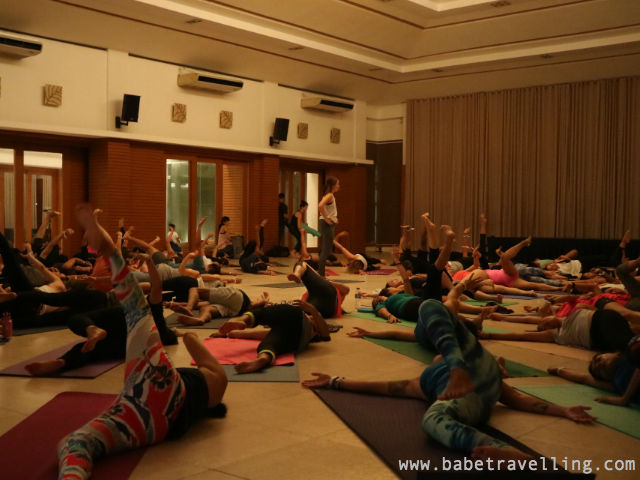 Here's a vid too, just in case, you wanna experience this event more: