Lisbon, or Lisboa locally, is a lovely port rich in history…  where you will find friendly, helpful people.  where supplies are affordable.  I had .80 Euros of espresso at a lovely park in a high end real estate part of town.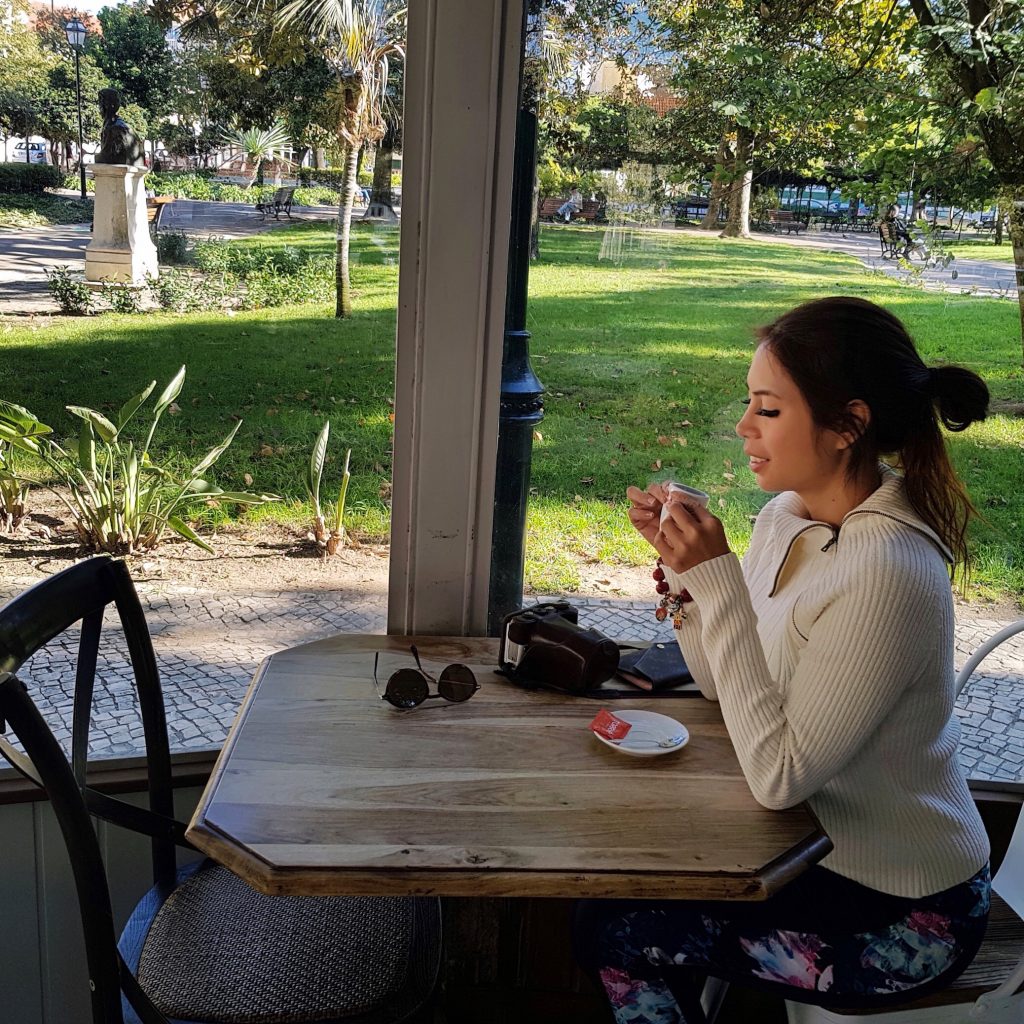 Going here, I took a night train from Madrid to Lisbon.  It costs about 50-80 Euros for a sleeper train.  Here's my experience on a hotel train from Madrid to Lisbon using Renfe:

November weather is usually cold in other parts of Europe, but they say, it is still very nice in Lisbon still.  I managed to dip in Estoril for a bit.
Nearby is Cascais and more tourist friendly.  It is a place for nice restaurants by the beach, beach volleyball court ready for you to play, widespread of beach for you to run and a glorious sunset to see.  At this time in November, some are still surfing and swimming.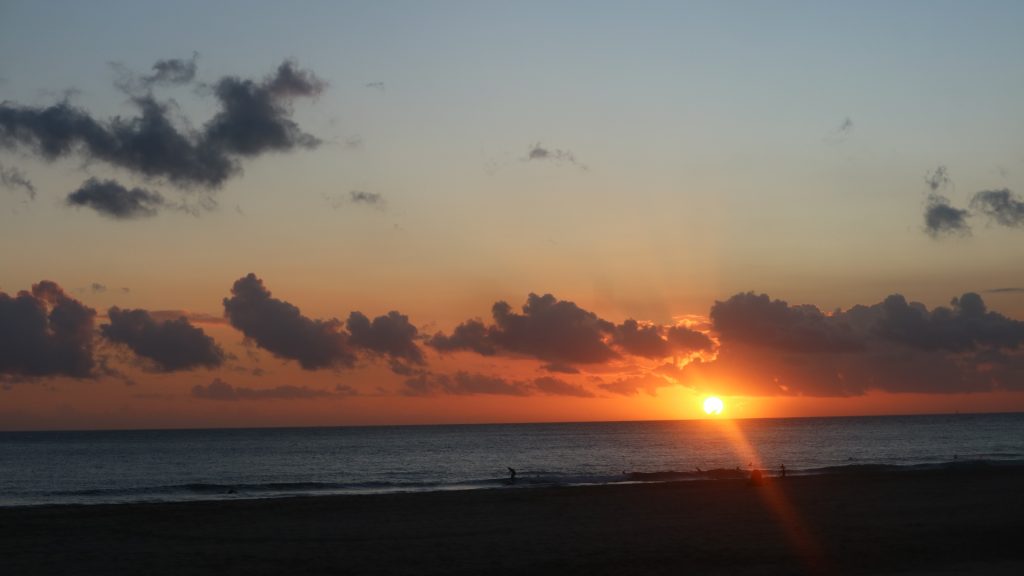 If you have extra time or you need a beach trip, Estoril and Cascais are places to visit.  It is about 30 minute drive from Lisbon. There is also trains that go here and it is around 45 mins of ride.
Check the weather condition first and see if this is a good option for you.  For a weatherproof visit, first thing to do is grab pastel de nata from nearby bakery.  They come very fresh in the morning.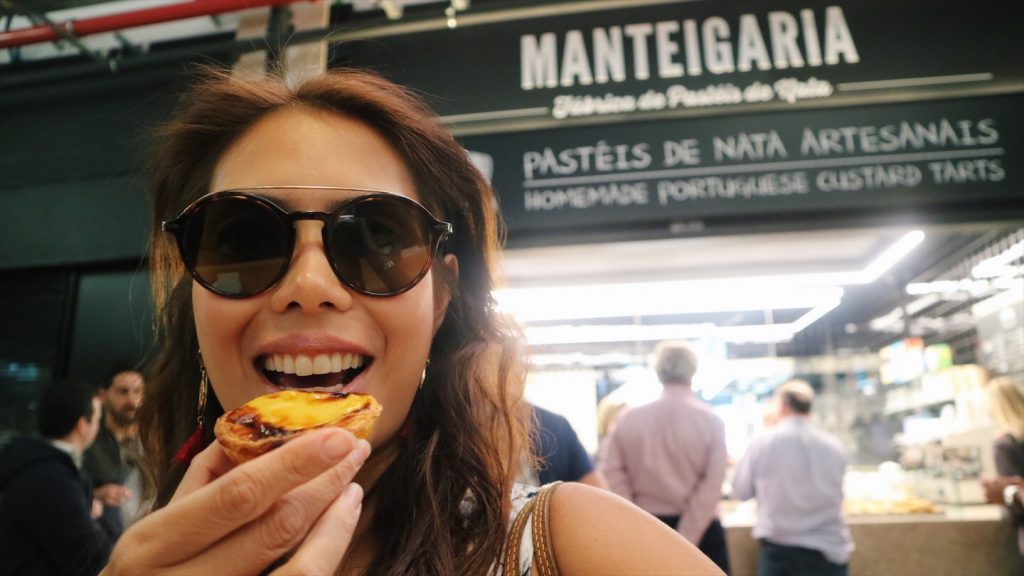 Don't miss the one and only original pasties de Belem.  This is a 10 minute drive from Lisbon and it's my favourite pastel de nata amongst what I have tried.  I had one of these Portugese custard cake at least once a day.  Here's a youtube vid about Belem:
There are also pleasant sights to see in Belem and it's walking distance from the pastry shop.  I highly suggest to start with Pasteis de Belem and coffee for breakfast.  As you go out, walk your way to the left of it.  You will see a lovely church and across it is a medium sized park. 
If you walk towards the park and cross a tunnel, you will be directed to the port.  You will find this awesome monument called Padrão dos Descobrimentos.  This monument celebrates the age of discovery during the 15th and 16th century.  This is the age where Europe did plenty of extensive exploration.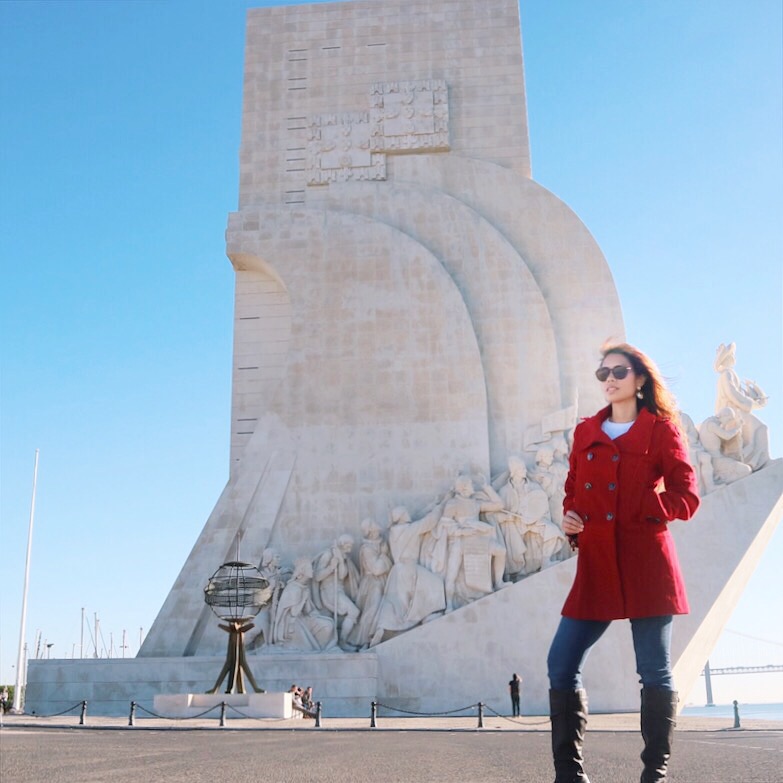 Then walk further to the right facing the Tagus river and you will see Torre de Belem or Tower of Belem.  This is quite an iconic facade and a UNESCO World Heritage site.  It has a significant role as well during the maritime times of Europe's age of discovery.
Here's a video guide for you to enjoy Belem.
Back in Lisbon, the main attraction is in the Baixa area.  I actually stayed in a nice hotel around the city at an affordable price.  Pls book here for your hotel needs.  The place where I stayed is called Hotel VIP Diplomatico.  I actually highly recommend this place because of its location, convenience, cleanliness and nice staff.  Just for fun, I ran from my hotel to the grocery to test my new action camera.  Here's the vid:
Baixa is Lisbon's historic heart and commercial center.  You will find lots of restaurants, cafes, banks and shops here.  This place is never boring and always charming.  I would have to say, like any other countries, to be careful because there are lots of pick pockets here.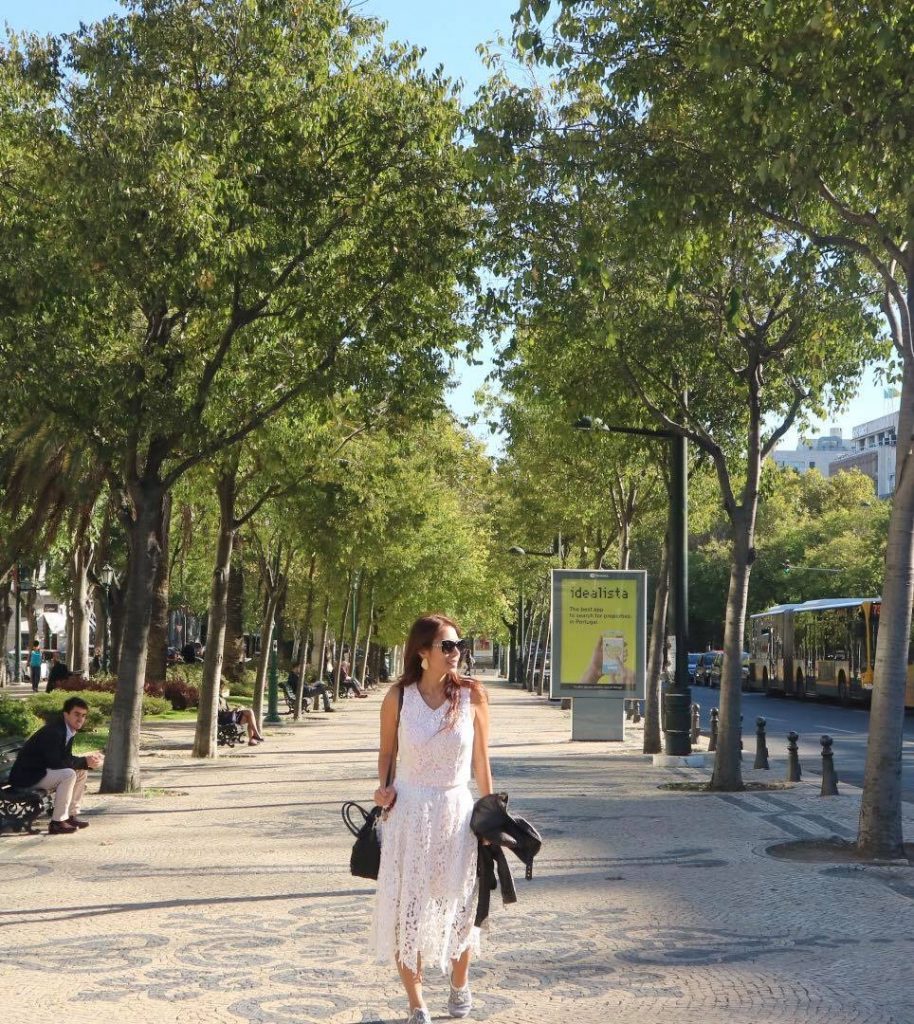 Let's not forget another iconic and a must-see in Lisbon, the tram.  Trams can also be found in Baixa area.  It is actually a normal commute for the locals to use.  Tourists, like me, love it and try to ride it.  On peak hours, it could actually be really full.
As I was saying, an espresso costs about 80 cents here and I got it from a high end real estate in Baixa area.  This is in Prinsipe Real.  Find the main park here.  It's actually in the center.  Enjoy this moment….sigh….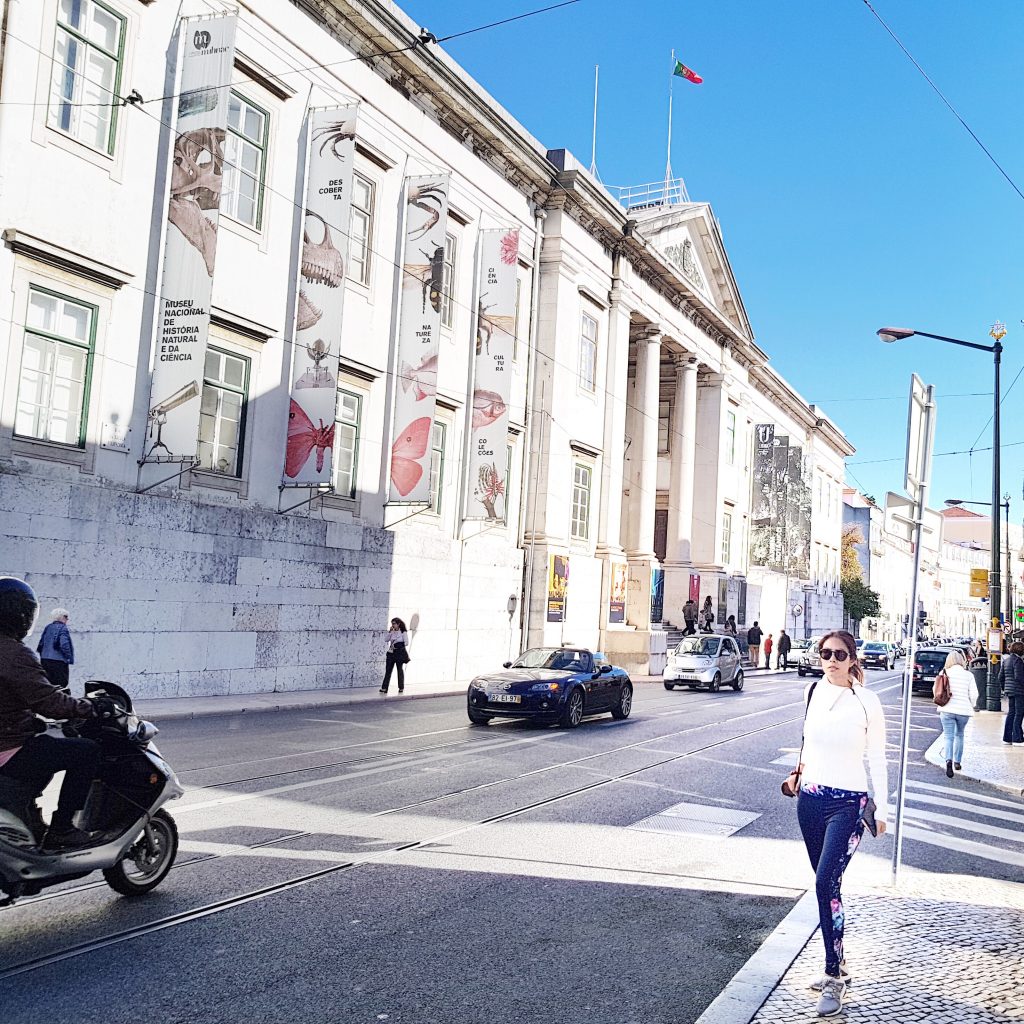 For the night life, Cadiz de sobre is the place to go.  In history, this place used to be full of brothels especially for the explorers.  The city has cleaned it up and they turned this street to be rows of fun bars.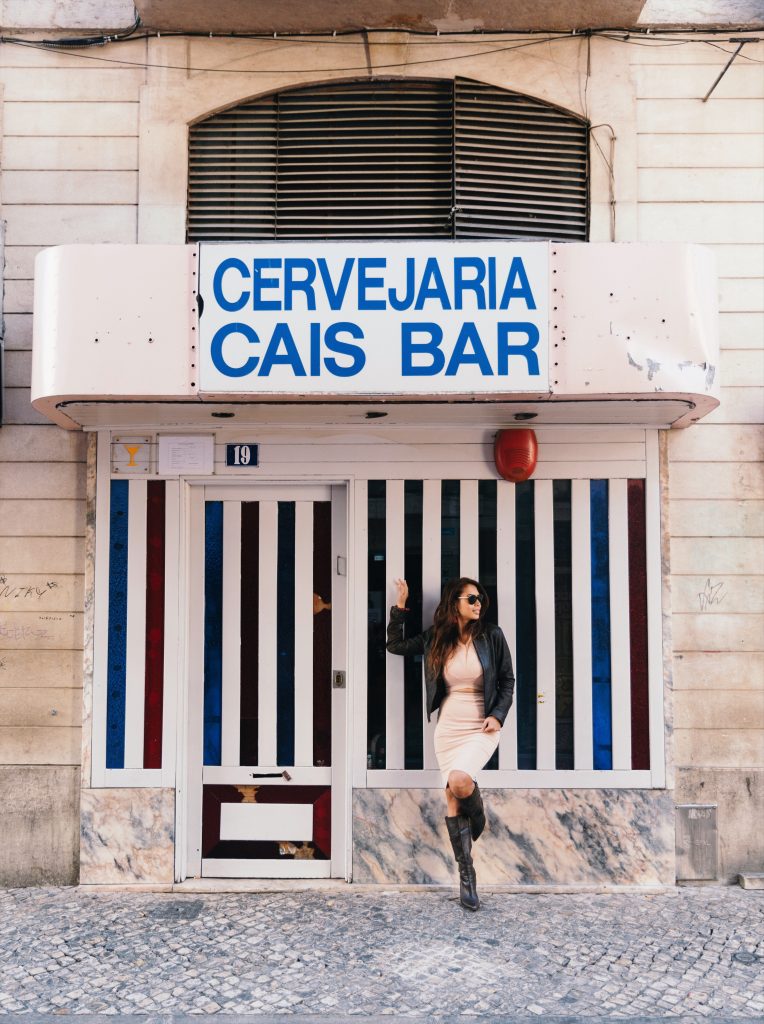 Baixa will lead you to the ocean and even through walking, this is possible.  I was never bored but I would highly recommend on walking with flat and comfortable shoes around this area.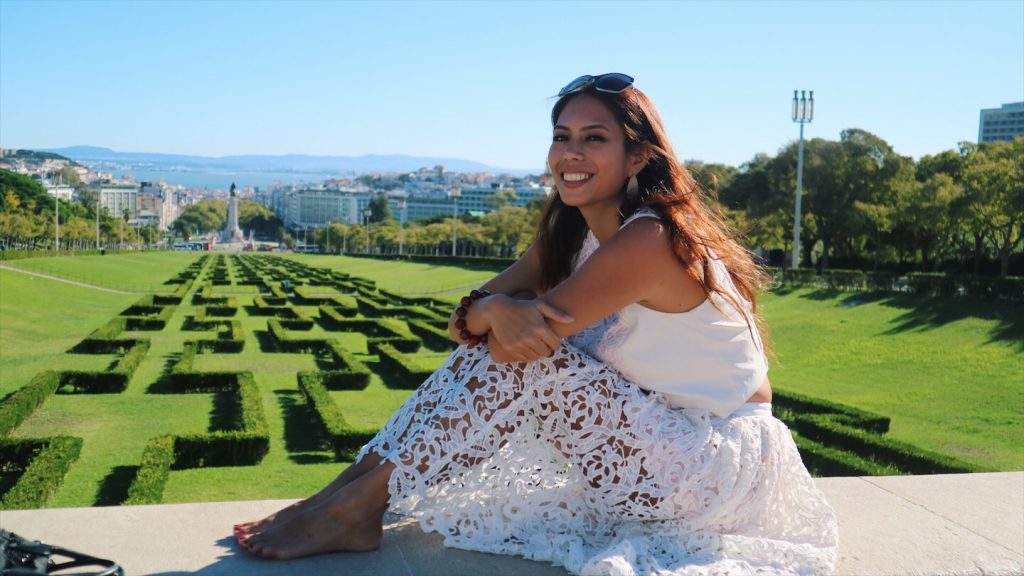 Here's a walkable tour in Lisbon:

Lastly,my favourite place to visit here is Sintra.  Madonna  bought an 18th century home here recently.  I would not blame here.  This place is gorgeous and captivating.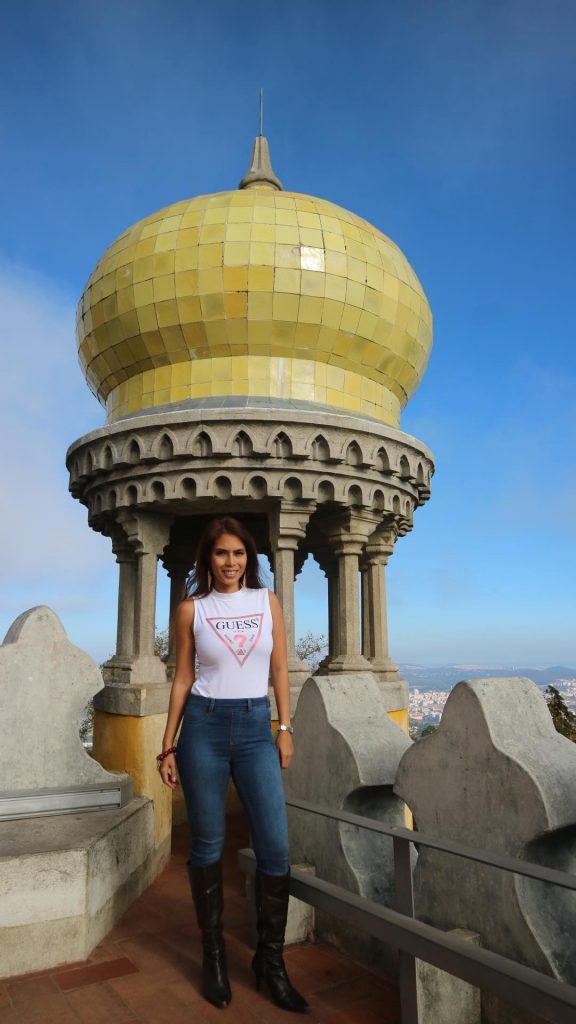 10-15 minutes away is the westernmost point of Europe which is Cabo da roca.  It is quite a windy place to visit but but the view is completely worth it.  
Here's a vid about Sintra and nearby places.  Here is to show why it's definitely a must visit place.