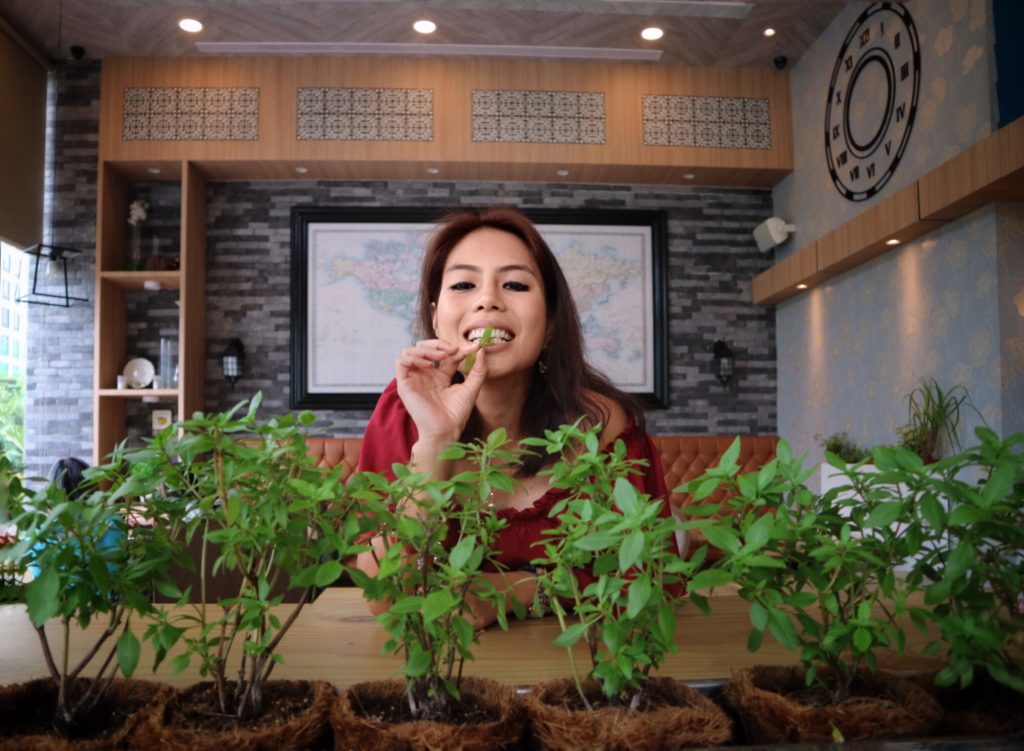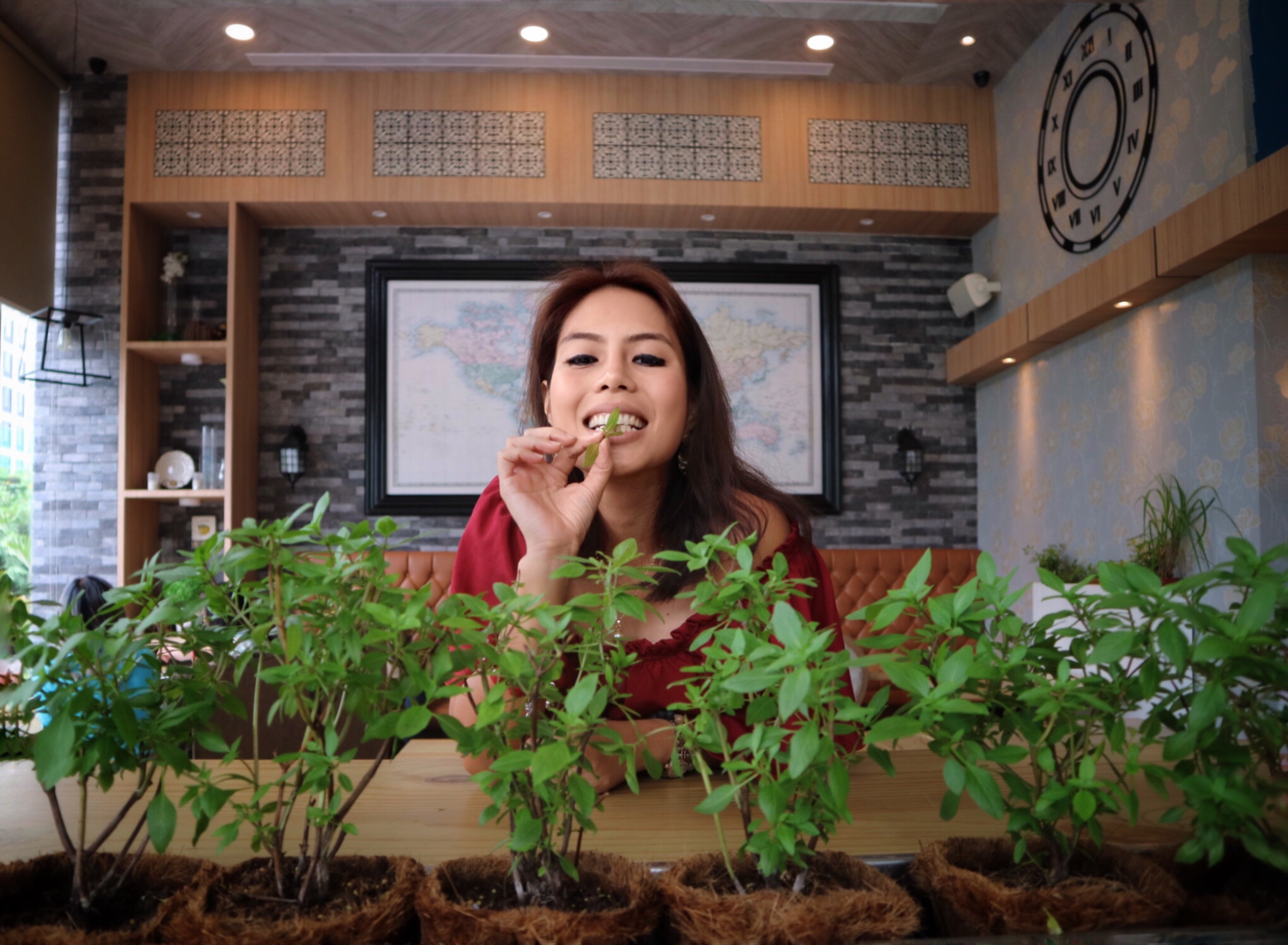 There's a new restaurant in the BGC hood and I just fell in love with it. Found at the showroom of Westin is James and Daughters by Le Jardin. Visit as soon as you can because this place will stay here for only 5 years and who knows what will come after this. I do get the feeling that it will have other locations or it will be a main stay of Westin.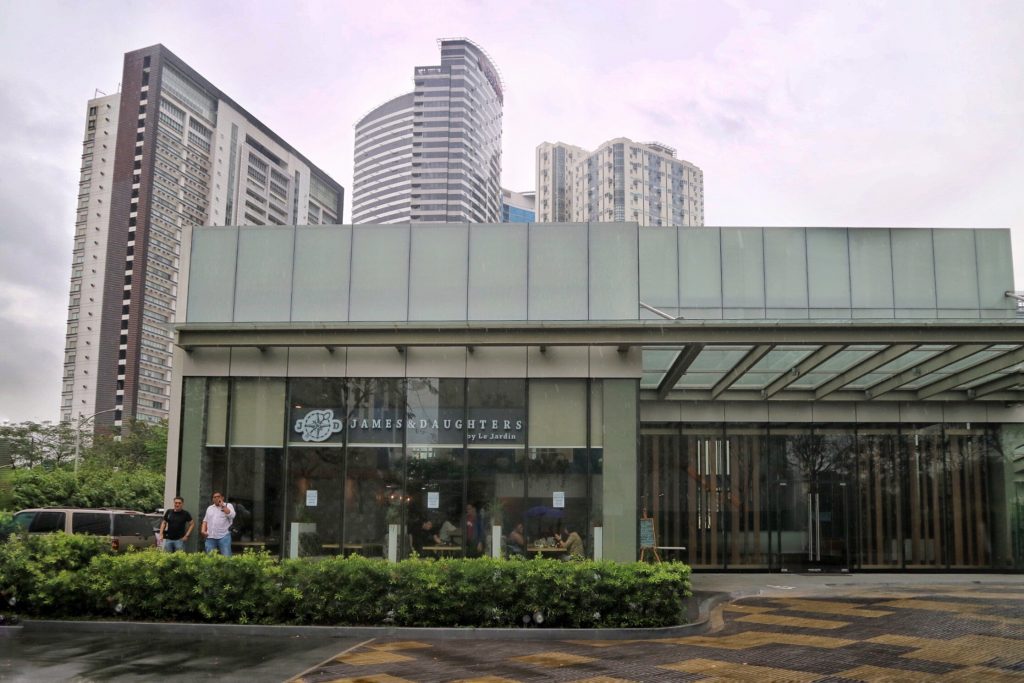 It's hard to tell because the executive chef, chef Jolan Ng, is feeling quite creative and he wants to do things the way he envisions it. So yes, who knows?! Here is chef Jolan serving us hands on with one of his bestsellers, the Lechon belly.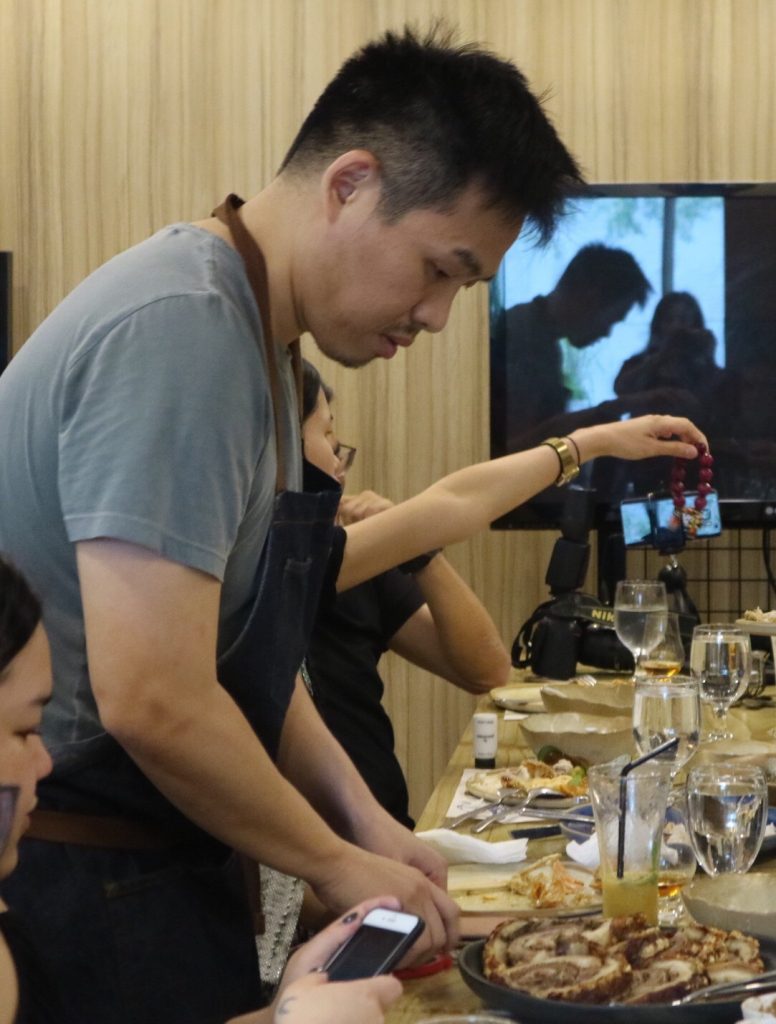 James and Daughters offer world class dishes and gets its ingredients locally. The restaurant supports local farmers which is awesome. You can also count that the ingredients are fresh. I have to warn you now that from this text and the rest will be highly gastronomic. Prepare yourselves.
From the sea and an appetiser comes Tuna Kilawin (P420) popularised in General Santos. It is a fresh yellowfin tuna loin in local coconut vinegar and coconut milk. It is topped with crispy aromatics, coconut sugar, red chiles and served with crisp wheat chips.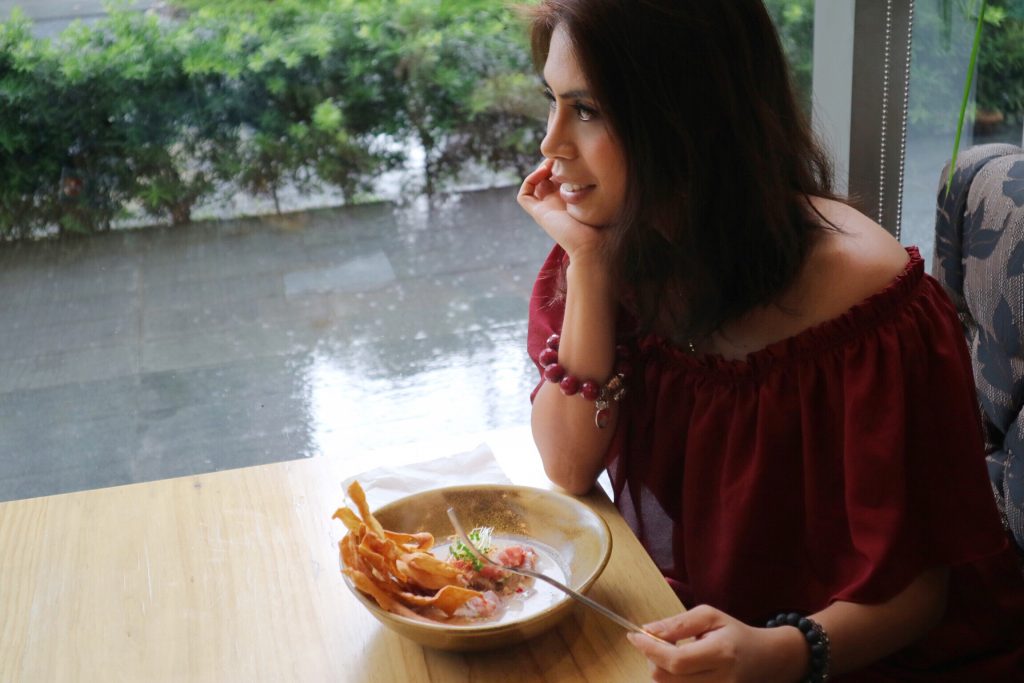 Another dish from the sea and served as a small plate is seared Togarashi Tuna (P495) popularised in Vancouver. This is by Chef Tina Fineza's fresh yellowfin tuna tatakiu seasoned with Japanese 7 spice. It is served with cold sesame soba noodles and grilled shiitake mushrooms.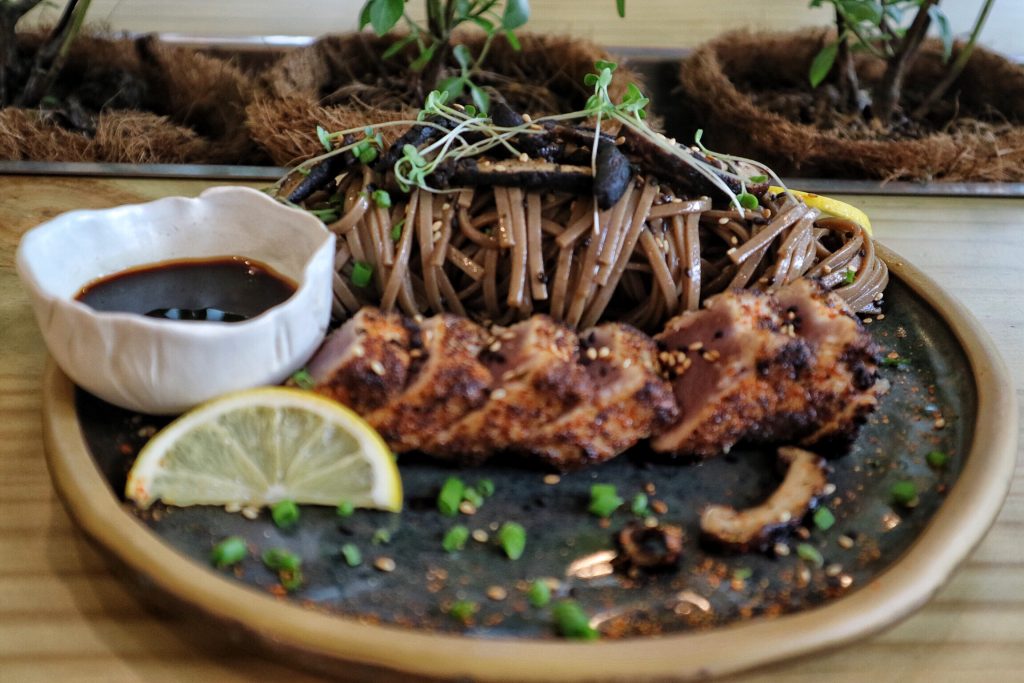 The appetiser menu from the sea also offers this chorizo mussels and laksa leaf (P375). It has fresh local mussels stir fired with Vietnamese coriander and homemade chorizo in white wine.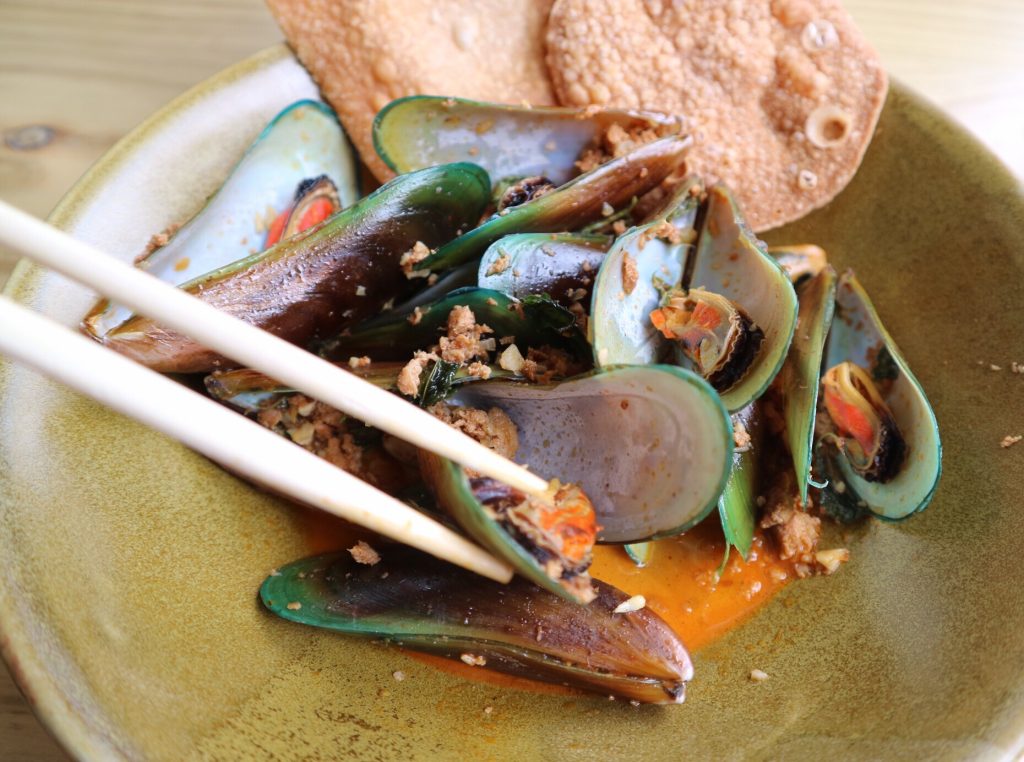 From the land and offered in small plates is the duo of mom's fried chicken and tori karaage. (P475). This is popularised from their home and Tokyo. It has two versions. First is the mom's fish sauce marinated fired chicken and the second one is the Japanese style fried chicken, served with Japanese mayo and lime.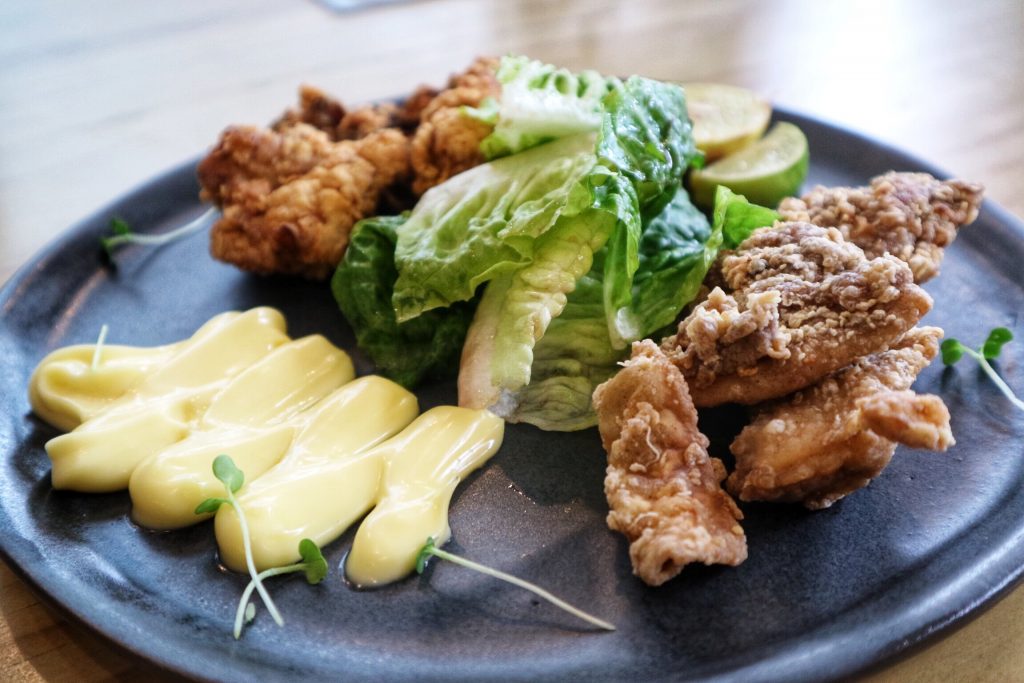 Back from the sea but served in large plates is the lobster cheese butter noodles (P1800) popularised in HongKong. It is made of stir fried egg noodles in melted cheese sauce with local slipper lobster.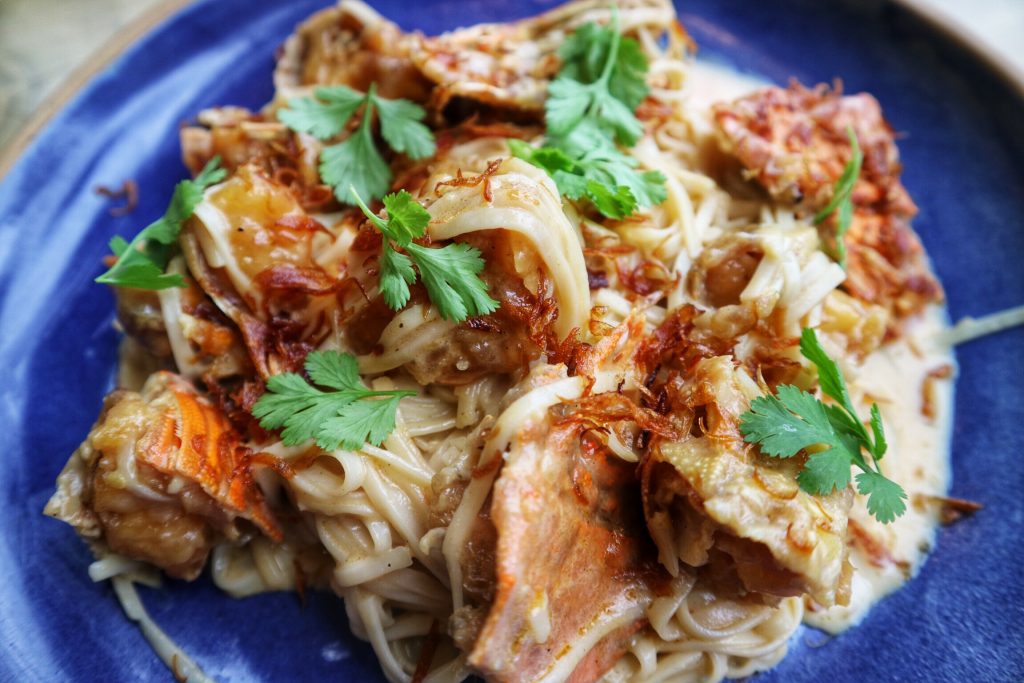 A shocking main dish from the sea, as well, is the BBQ Stingray with Laksa rice (P575) popularised in Kuala Lumpur. It is a chargrilled stingray wing wrapped in banana leaf. It is served with Laksa rice, spicy house samba and green mango salad. The stingray comes from Palawan.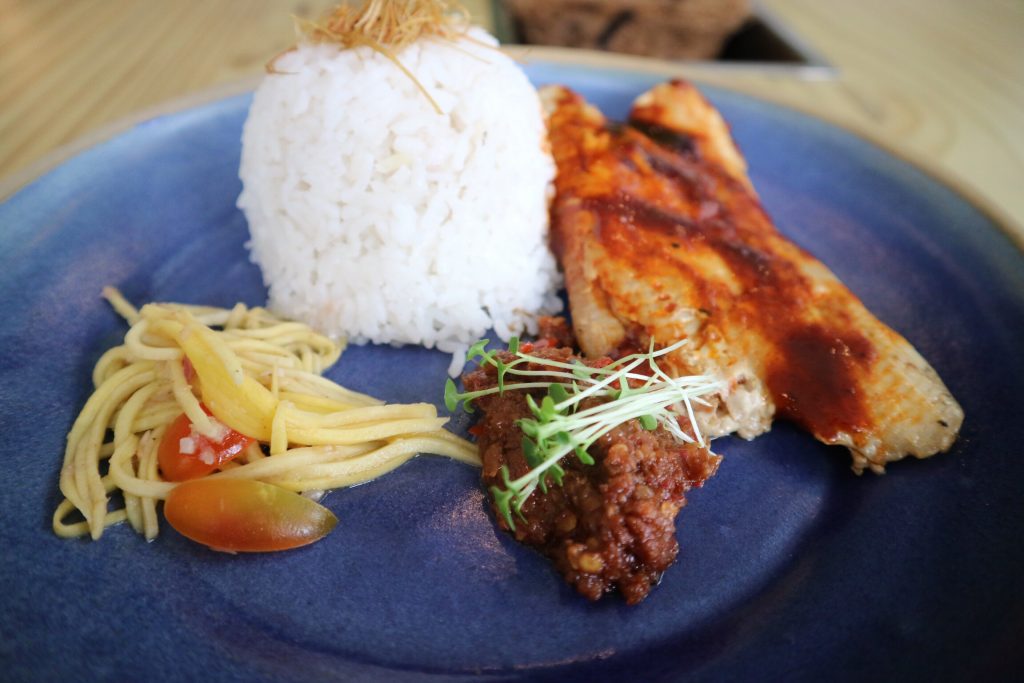 Moving on to their bowl menu is by chef Jolan's mom. The 5 treasure soup (P380) popularised in their home in San Juan, Metro Manila. This is their version of the Chinese traditional dish. It has native chicken, pork feet, pork stomach, pork tendon and sea cucumber. It is a gelatinous soup, full of collagen. It is also called longevity soup and great for the skin.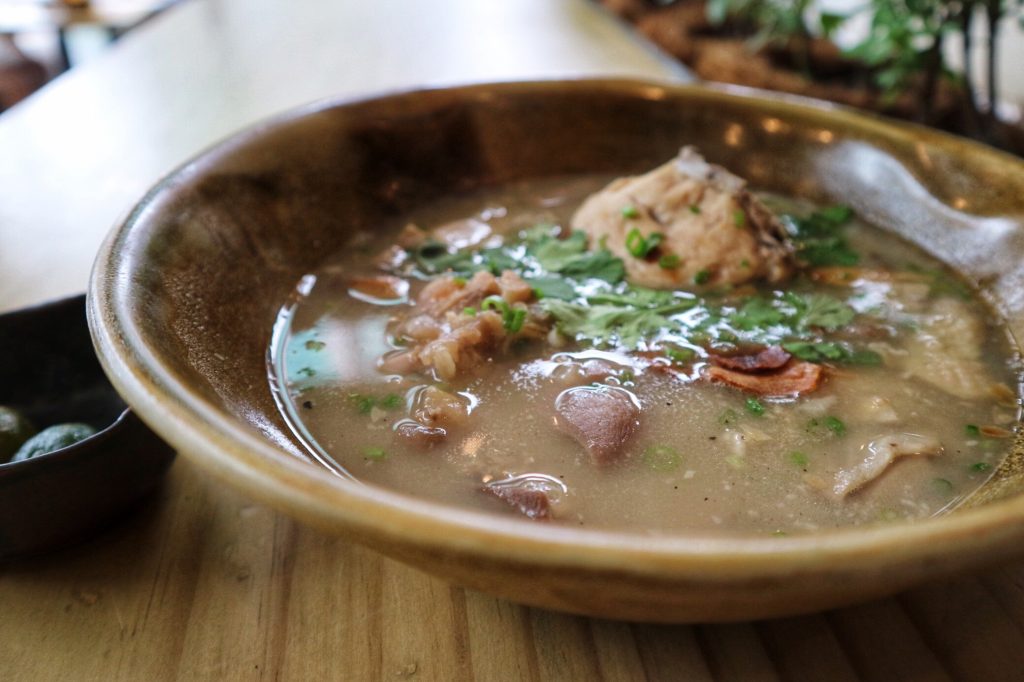 This BBQ Lemon grass free-range chicken (P520) is another large plate to share and is quite hefty.   It is popularised in Bangkok.  The picture below is for sharing and can be requested.  The normal large plate comes with half chicken marinated and grilled on charcoal.  It also comes with pandan coconut milk rice and green mango salad.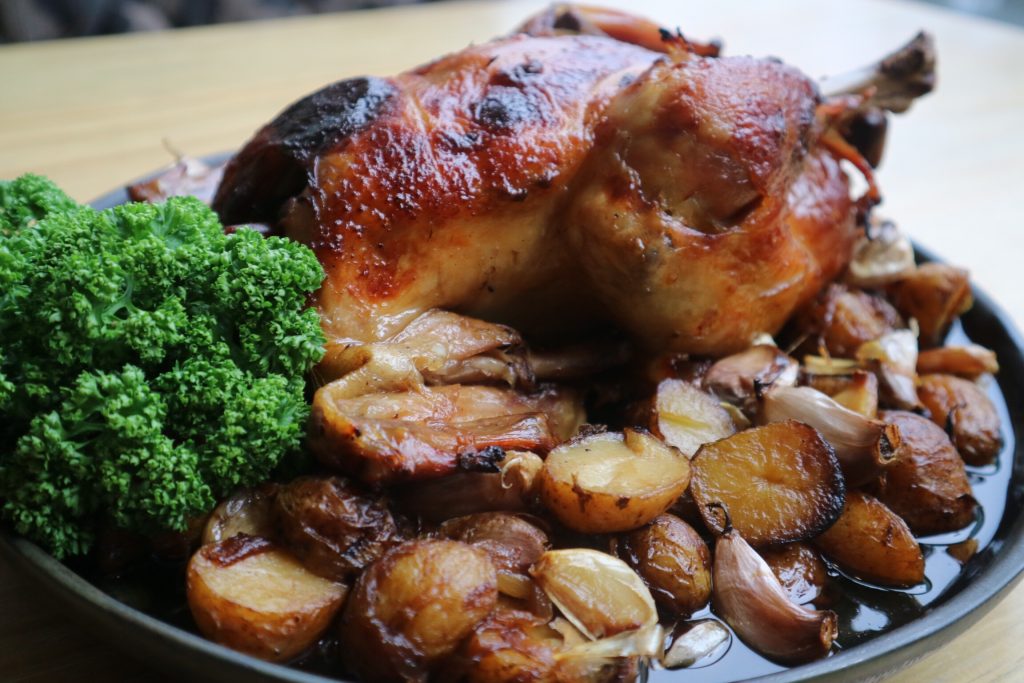 Lastly and also a best seller is the crispy roast pork belly with rice (P580) and popularised in Cebu.  You can request for a large size like this depending on your party.  This comes with Bicol express sauce and fermented mustard leaves and house blend vinegar dip and garlic rice.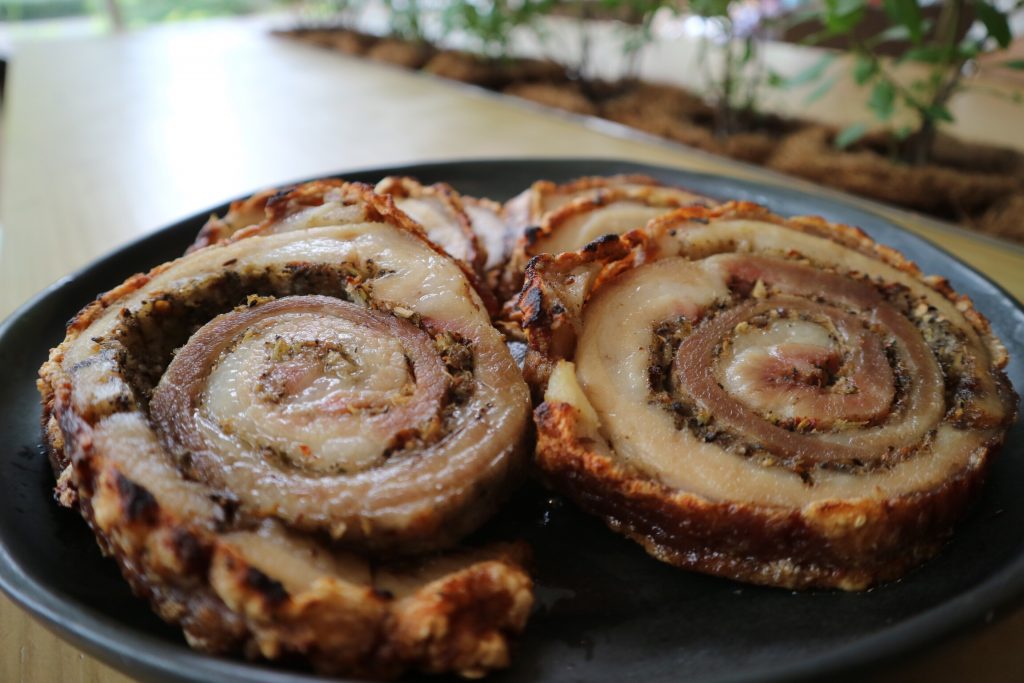 The desserts are also amazing and here's the 'party in your mouth' version of your favourite Filipino dessert in one.

There you go! James and daughters are waiting for you.  Find them here.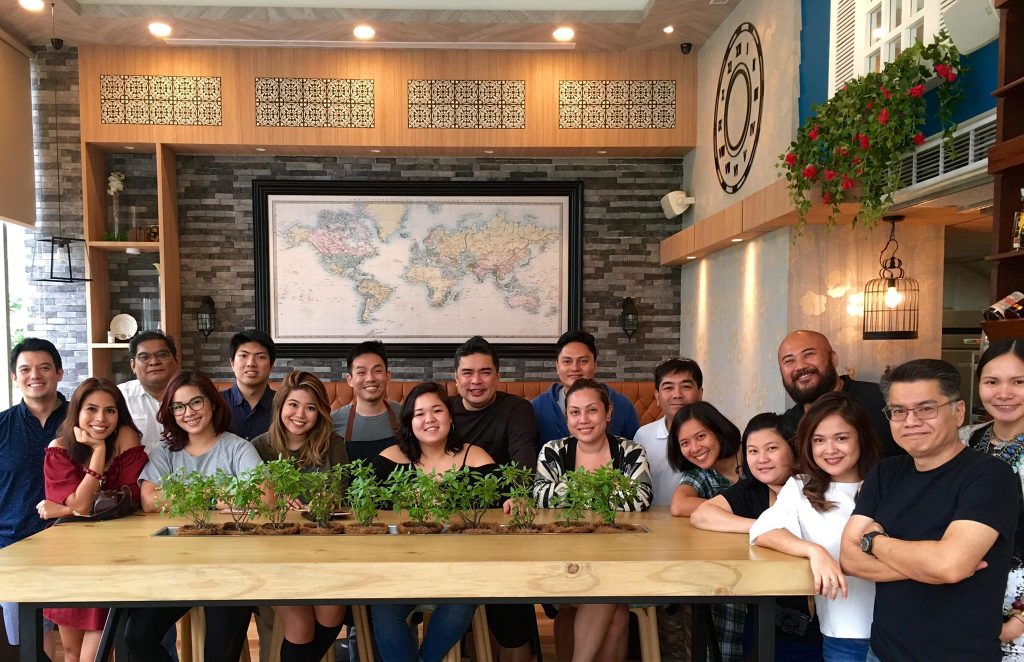 P.S.
The plant in the middle of this resto is edible 😉