Made Nice Supper Club (MNSC) is located along the street of Esteban in Legaspi Village Makati. It maybe hard to find because it has as subtle signage in front. To be sure that you will make it, it's in the green building called Planter's building. Then just figure to out. It provides a cozy and friendly escape from the heart of Manila's business district.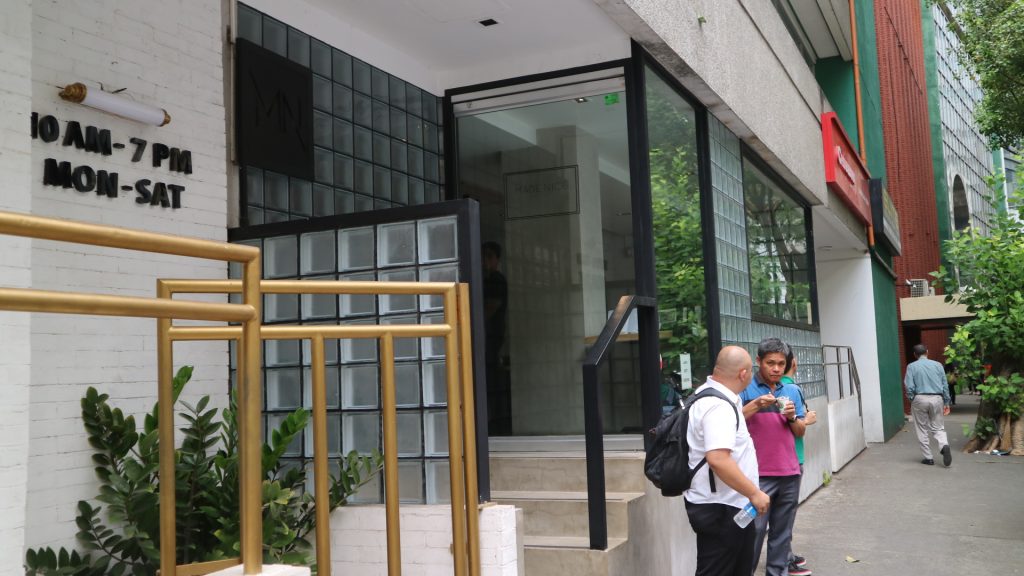 MNSC serves international food with Asian and classical French influence. Head Chef Jack Flores draws from his experiences and training in Paris and New York. You could see the style when I show you the pictures. The couple Jack and Gabbi Ramos Flores led the group and did a collaboration with friends and restauranteurs Wren Go, Aaron Cabagay, Raul Fores and Toby Panlilio as the Grateful Inc. group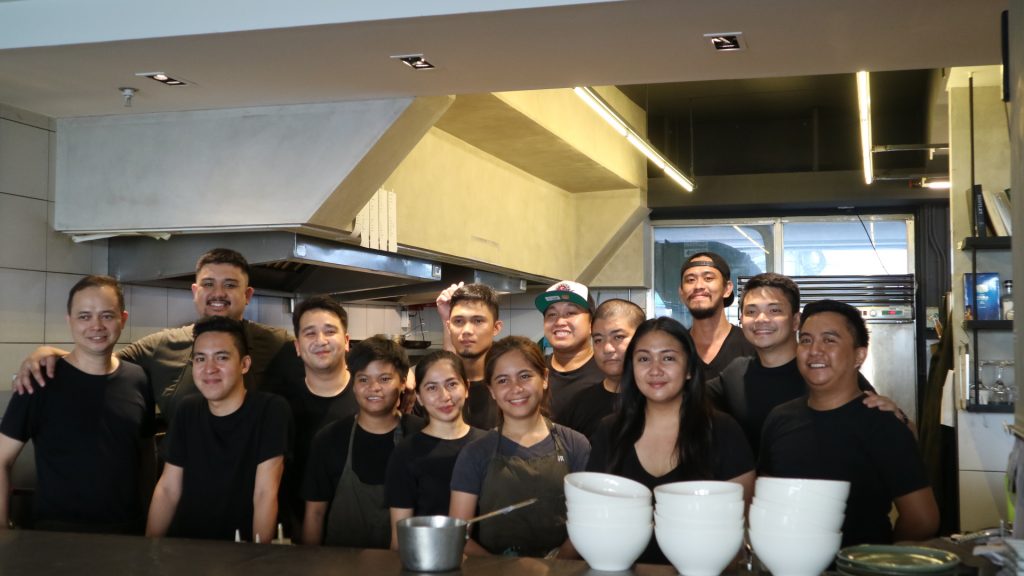 Another great thing about MNSC is their collaboration with local farmers. They procure produce straight from the source. This way, the menu might change quite quickly depending on what's fresh and what's in season.
They just recently opened their lunch menu and here is what they offer: Wren Go is usually around heading the operations of this restaurant. My fave drink is the fresh lemonade and I requested to use honey instead of sugar syrup.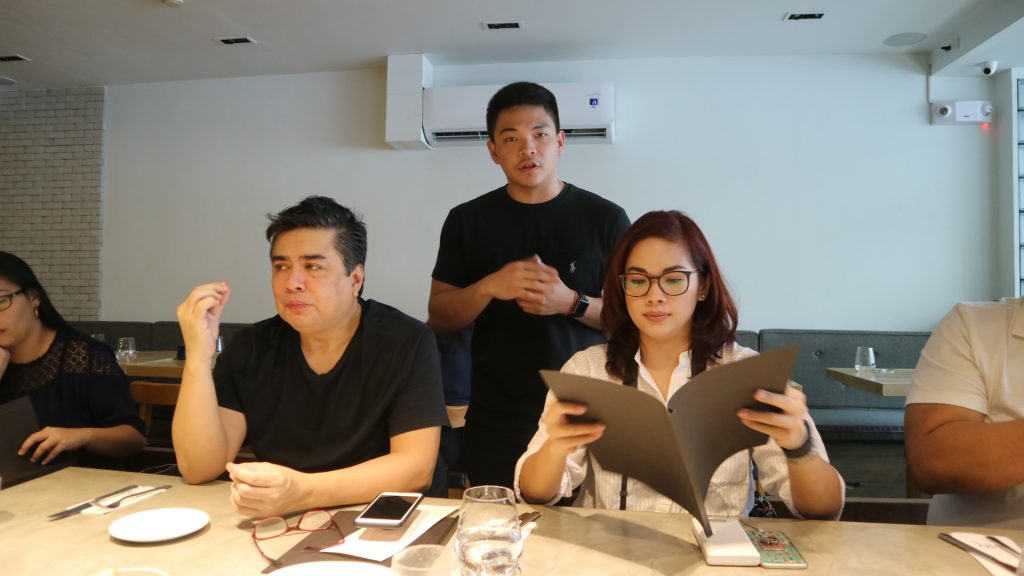 You will be served with bread that has 2 kinds of butter. I suggest not filling yourself up because there's a long list ahead 😉
Start yourself with a salad. Fig and Mexican are really good. The Fig (P410) contains greens, guanciale and tahini. While the Mexican (P280) has greens, cilantro and sour cream.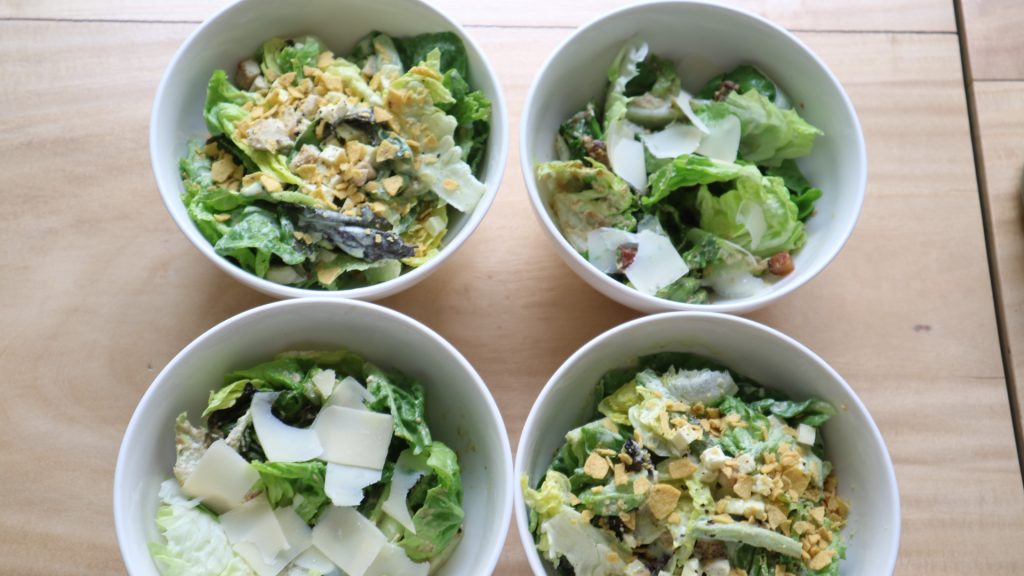 For the pasta, the agnolotti, carbonara and gnocchi are the dishes to choose from. The agnolotti (P580) is quite cheesy with sweet corn, cream cheese, parmesan and truffle oi. It may look small but remember cheese expands so I would wait some time if I want to order some more. While the gnocchi (P200) is composed of potato, cream, parmesan, truffle. The carbonara (P420) is as classic but you will still taste MNSC version. Another pasta dish that is good is the bolognese (P490) which is a mix of USDA blend, ravioli, emmental and gruyere. The garganelli (280) is great with pomodoro, onion and housemate XO.
For your mains, get your eyes ready and feast over MNSC dishes.
For prawns (P400), MNSC made it with Kataifi pastry, egg and truffle oil. Served hot and it melts in your mouth.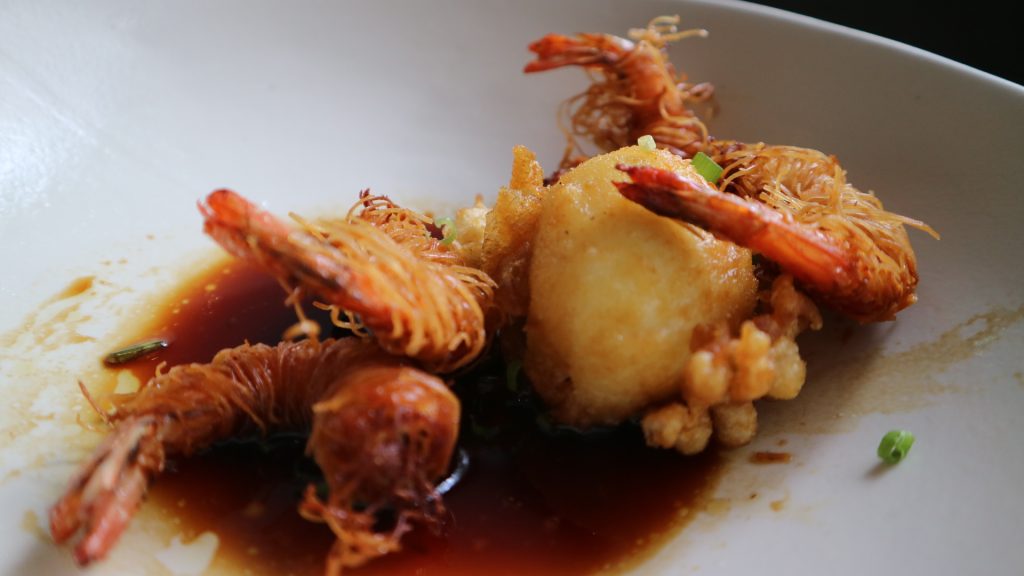 The taco (P285) is light and nice. It has veggies, bole and cilantro.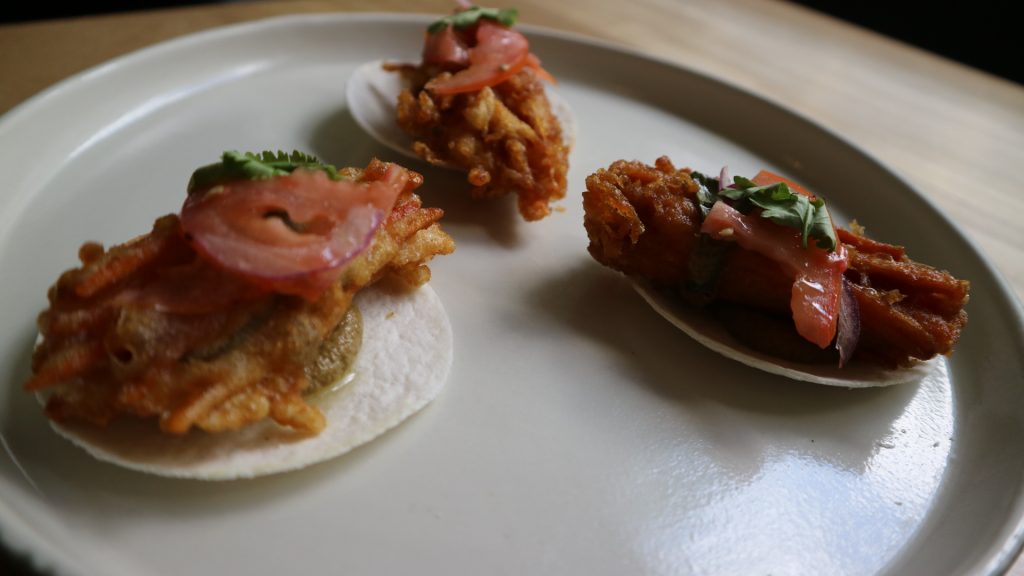 Made Nice fried chicken (P350) should be a classic. It comes with rice that is really good quality and gravy.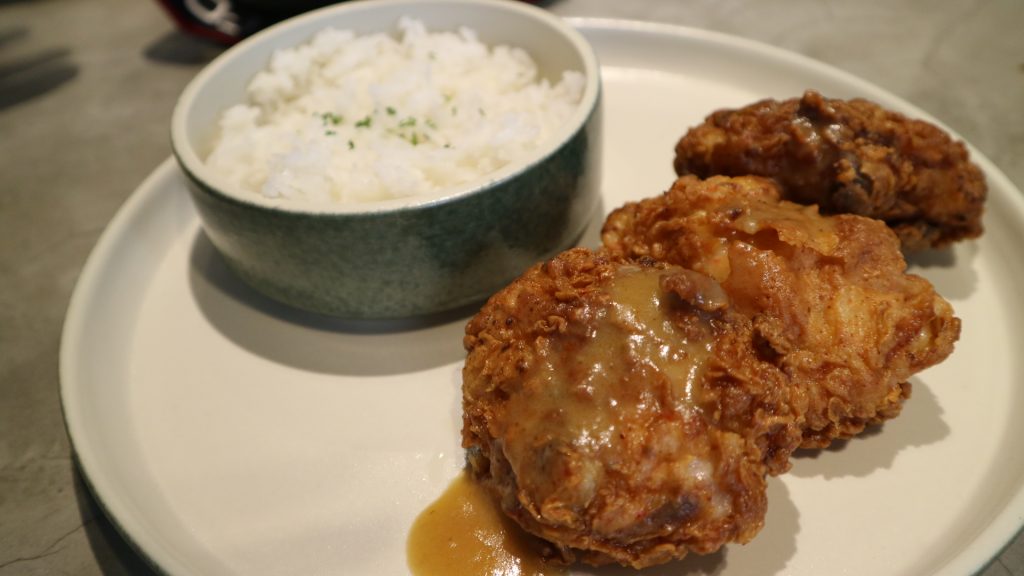 They also serve Oyakodon (P320) which has egg, chicken fillet and teriyaki sauce. This is very satisfying on its own.
If you are really in the mood to devour, their pork belly (PP395) is highly recommended. It comes with vegetables so do not feel that guilty. Order the tinutong rice (P80) with this.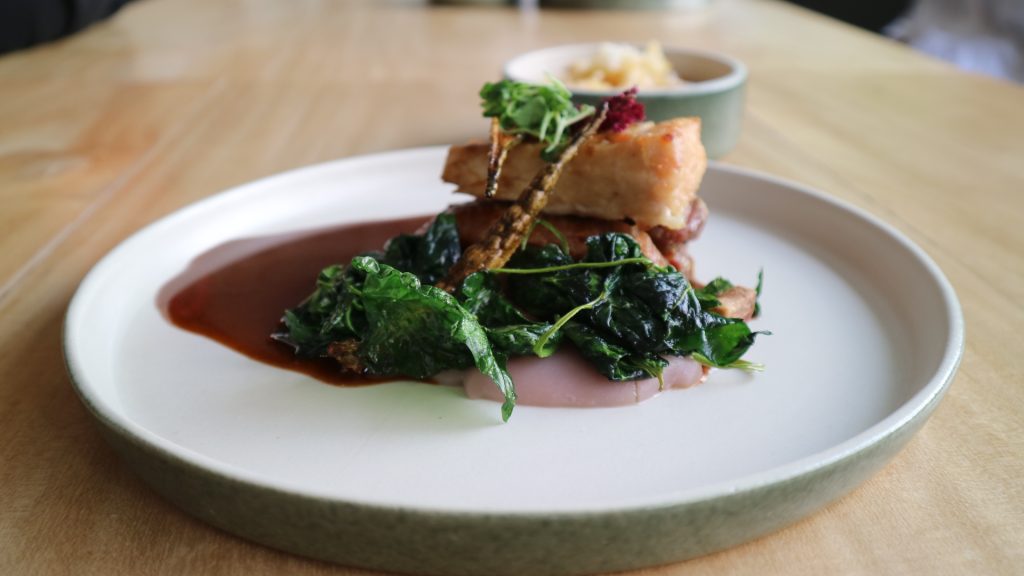 Sorry not sorry! I am not done raving about this place. There is dessert to have. The guava panacotta (P185) and banana pudding ( P215) are my personal favourites.