Three years in a row, Guam's award winning restaurant #1 Buffet and #1 Sunday Brunch brings you a week of exciting Korean and Chinese dishes.  From October 8-13, Westin Taste, the hotel's main restaurant is serving gastronomic Hansik and Chinese dishes.  Hansik refers to Korean traditional food that is centered on rice alongside a variety of dishes.  Expect the most well-known kimchi (fermented cabbage), ganjang (soy sauce), doenjang (soybean paste), and gochujang (Korean chili paste).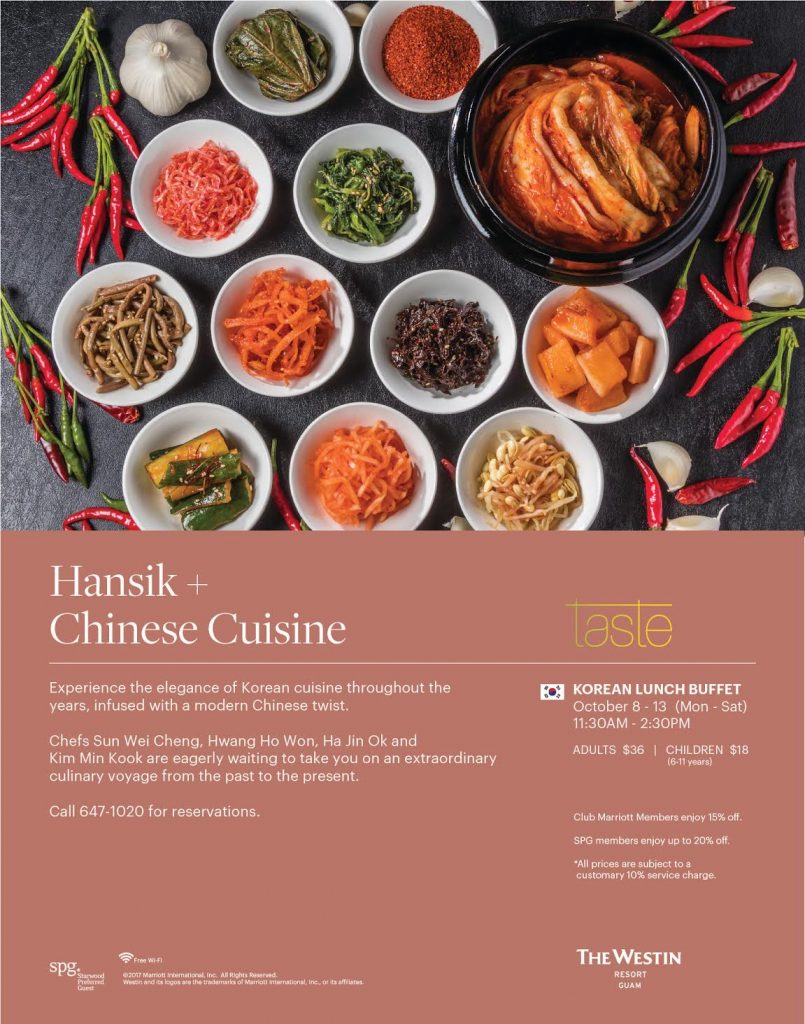 The Westin Resort Guam is proud to present its fifth rendition of Hansik, Taste's long‐ awaited annual celebration of Korea's extensive culinary history with guest chefs from Korea. Amongst  the guest chefs are Chef Kim Min Kook and Chef Sun Wei Cheng from Rolling Hills Hotel; Chef Hwang Ho  Won, overseer of Chinese cuisine at Resort Darangswi; and Chef Ha Jin Ok from Korean Restaurant Hanoru.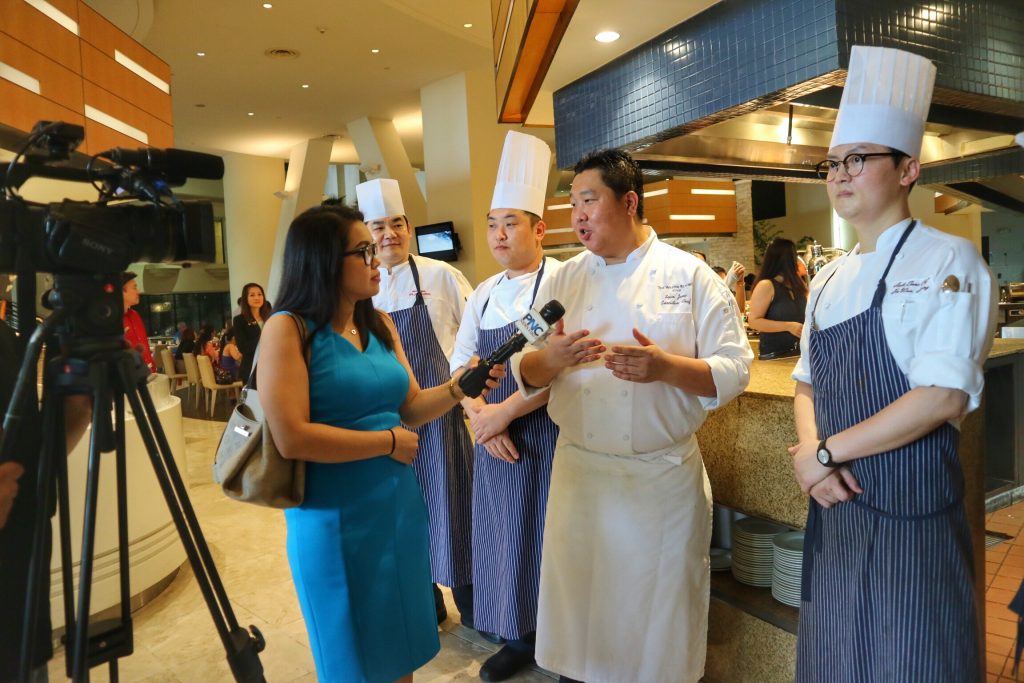 This year's Taste of Hansik features dishes such as beef kalbi, spicy seafood and soft tofu soup, stir‐fried  noodles with assorted peppers, as well as a live udon station, along with stir‐fried seafood and  vegetables with rice crust and grilled beef nubiani—a traditional royal dish originally served at the royal  palace.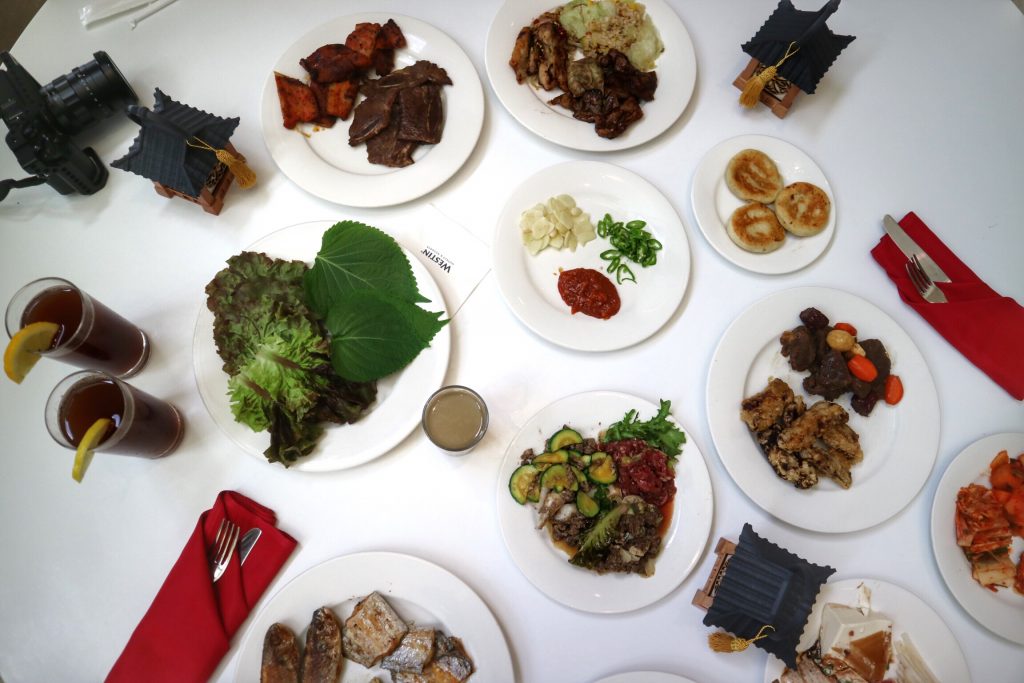 The appetiser will make you salivate as it has salad, cabbage kimchi, raddish kimchi, spicy fresh water snails with thin noodles, korean bbq beef salad with vinegar, soft bean curd, beef tartar, seafood salad with chili paste and some squash and beef salad.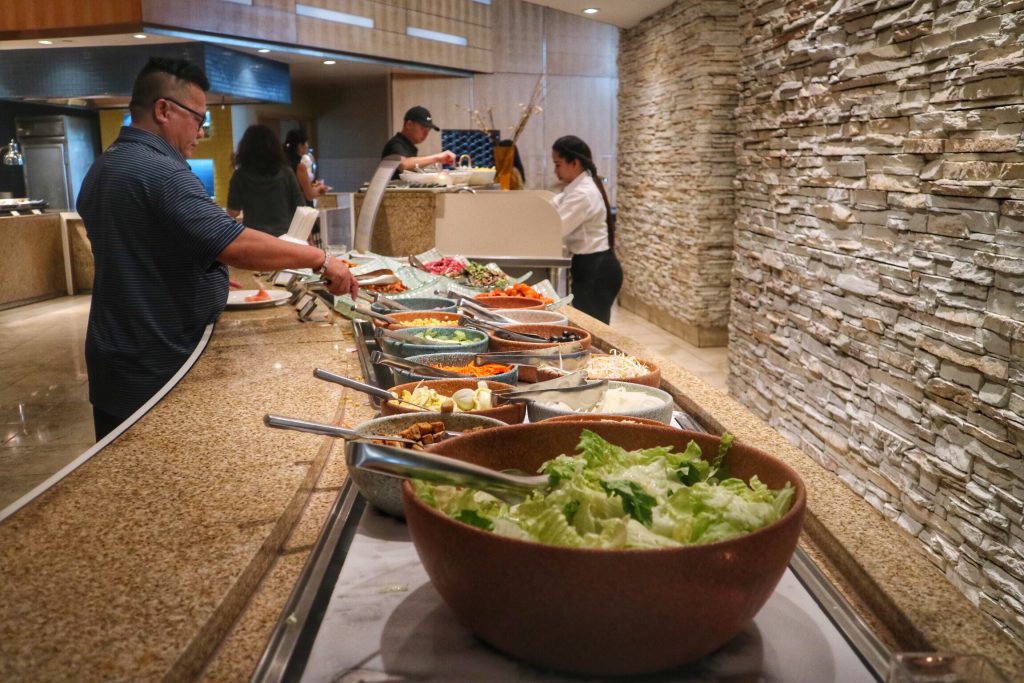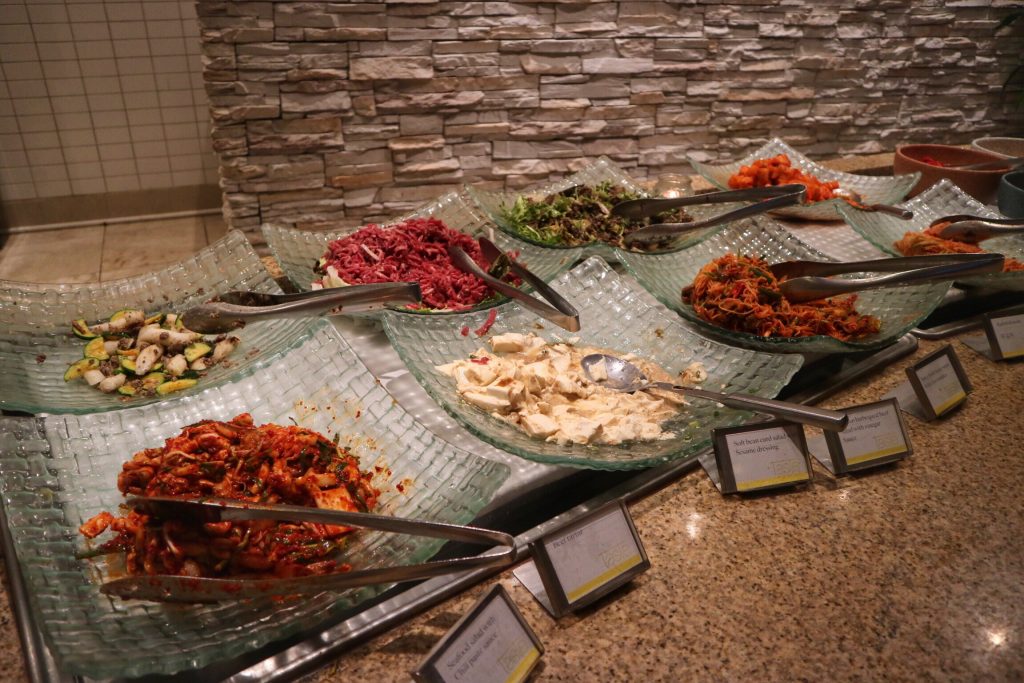 Get uber full with great tasting Korean dishes for the mains.  Expect deep fried pork rib with Mandarin sauce, braised beef shank with soy sauce, spicy pork bulgogi with Bracken, stir fried chicken with vegetables, kimchi and cheese fries, and spicy stir fried cake.  For grilled fish, expect sole fish, hair tail and pan fried cracker.  Wrap these dishes with the popular lettuce and leafy greens on the side.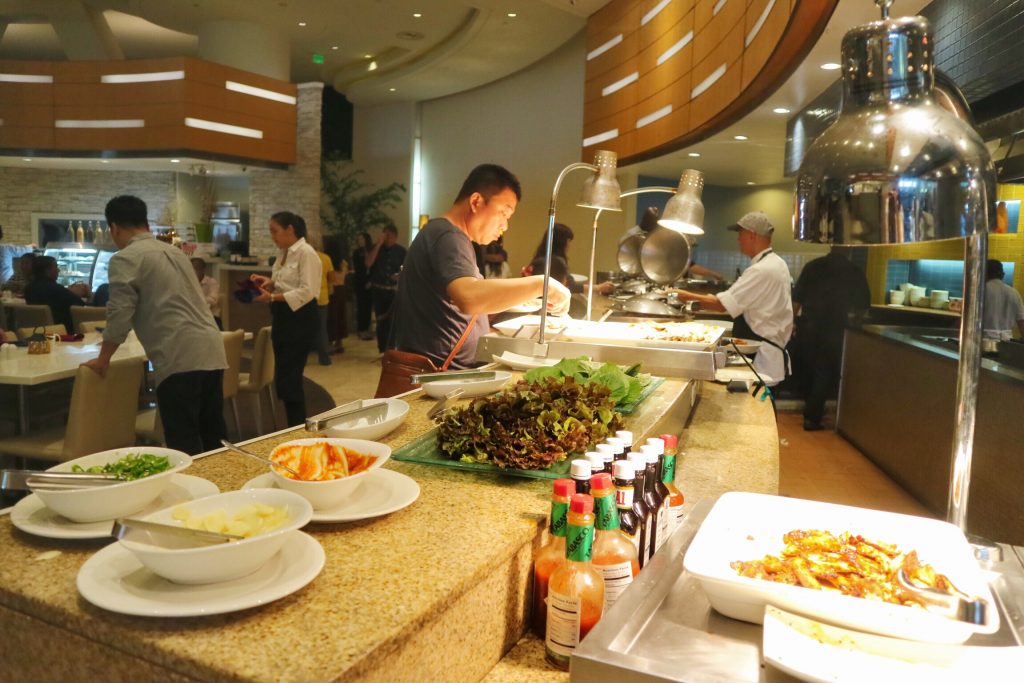 I also had a short chat with the Westin Guam General Manager, Mr Harrison Cho and Chief Marketing Manager, Sheena Tiamzon.  They mentioned that Guam Taste has been consistently been awarded as the #1 Buffet in Guam.  It is fun, exciting and challenging to continuously promote food and dining in Guam.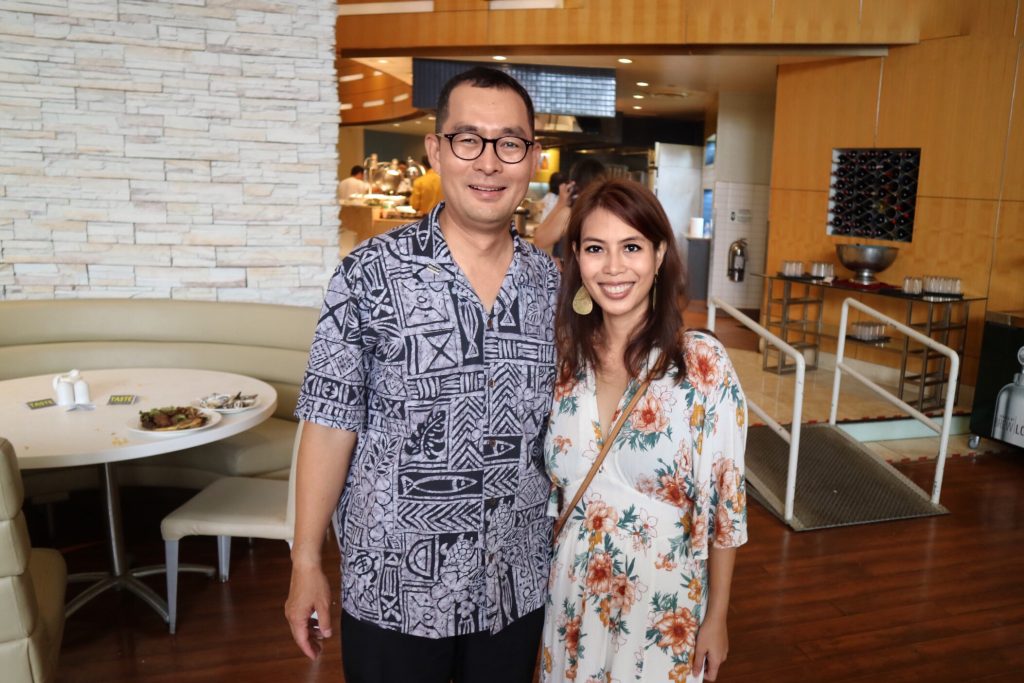 Enjoy the Taste of Hansik with Chinese Cuisine at Taste on October 8 to 13, 2018 from 11:30am to  2:30pm at $36.00 per adult and $18.00 per child ages 6 to 11 years old, plus 10% service charge. SPG  members enjoy 10% to 20% discount depending on their membership level. Club Marriott members  enjoy a 15% discount.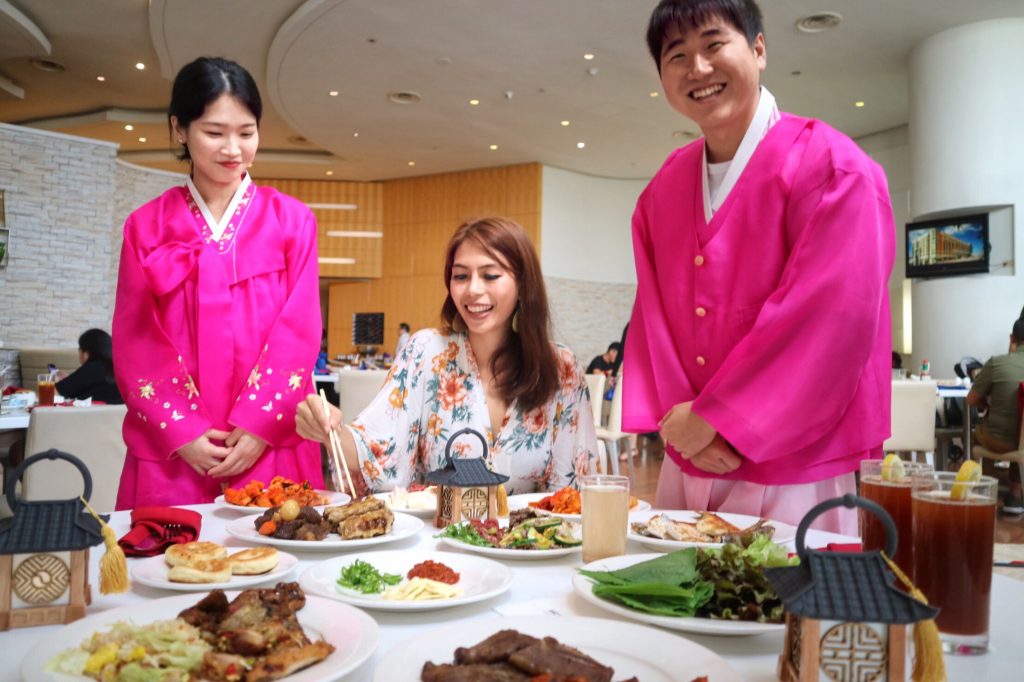 Westin Guam Taste is located on the 1st floor of Westin Guam, Gun Beach Tumon.  You may call +6716471020 for resrevations.