Hanauma Bay is a good tourist spot. Tourists flock here for snorkeling experience. The bay is well taken care of and you would not see a single rubbish laying around. Since it is a popular tourist spot, there is an alternate way to enjoy this scenic cove.
If you like to do some exercise. Hiking is a great way to enjoy the Hanauma Bay through its ridge. Locals do come here and it does not get that crowded. You can even be a beginner to enjoy this hike. You can thread it slowly along the path. Sometimes, you can see pet owners walking their dogs in the area. 2 hours is a good time to enjoy this hike without being in a hurry.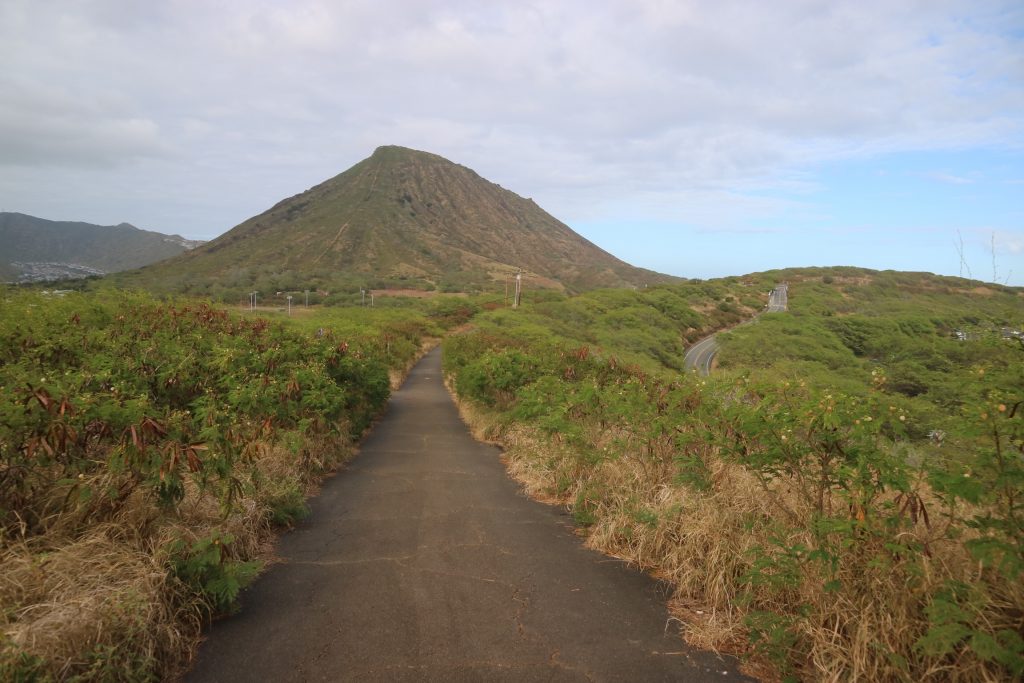 The start of the path is a paved road. This is pretty easy but it's a strong uphill. It would be nice to walk here backwards to work on the other muscles.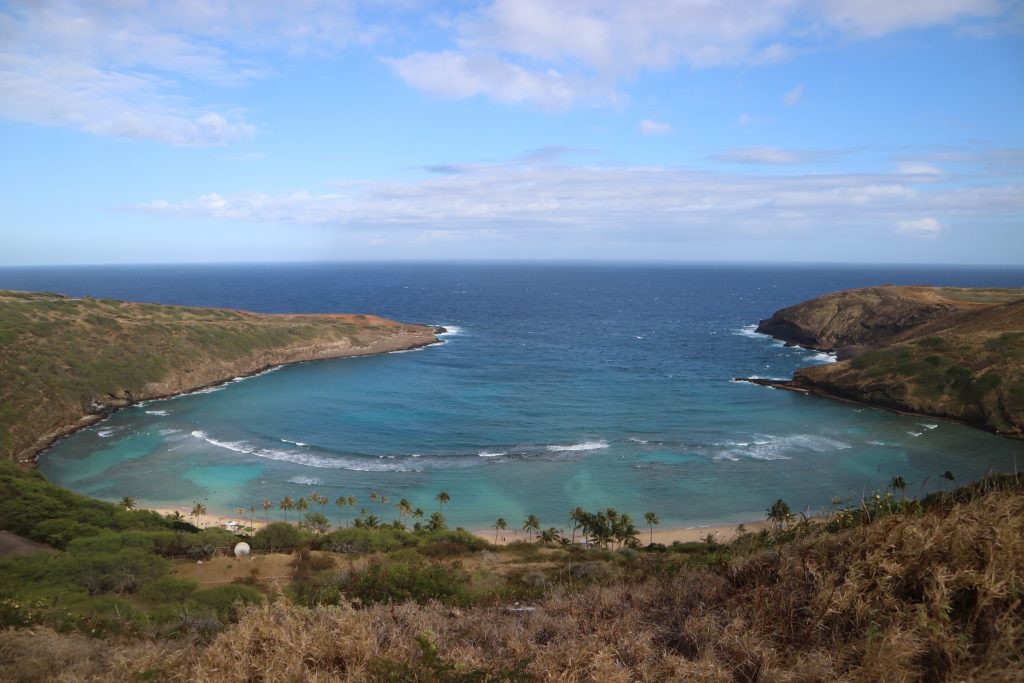 This is the view you will see while hiking this path. Not bad huh? You are directly across the Hanauma Bay tourist spot. You can actually spot the tourists here lounging on the cove or snorkeling.
Then you have to go alongside the bay by hiking the terrain beside it. It could be tricky in some parts and better watch out for the pebbles. They are quite slippery. There are paths that are uphill and some are downhill. The downhill could be tricky because there is nothing to hold on. It's like surfing on land as you have to balance yourself.
The end of the hike is an excellent view of the water. It is a little difficult to get to the end but beginners could still take it. At this part, prefer not to bring along your pets unless they are the cautious type. If they are adventurous, please be careful and hold on to their leash.
The wind is pretty strong here and there are reports of accidents that have happened. Be careful of the strong waves and avoid being near the black rock. The waves can hit you and bring you along the sharp rocks.
Doing this hike in the afternoon can lead you to a beautiful sunset.