Lucban, Quezon is 4 hours away from Metro Manila through a private car. It is possible to commute to this location by riding a bus to Lucena. At the end of the bus ride, you may ride the jeepney that goes to Lucban. The roads going to this province is concrete. Need not to worry about bumpy rides.
Lucban is famous for their festival called "Pahiyas." This is celebrated every 15th of May every year. The town turns into colorful designs made of Kiping (rice leaf). Aside from this festival, this town is known for hiking of Mt. Banahaw. This is an inactive volcano and needs a professional guide for this task. This hike is tough and advanced. In the meantime, if you are not ready for this. There are several options one could take. Please get a route master in any of your hikes. Most of the hikes are virgin and changes from one terrain to another often. The town is full of nice slopes to discover.
This featured hike is above average but doable by average fit people. It could be very difficult to the elders and the little kids.
Let the hike begin!
You may find Pomelo tree around. This fruit is also known as Lucban. Thus, the name of the town. If you plan to pick some, please be courteous to the owner of the land and ask permission.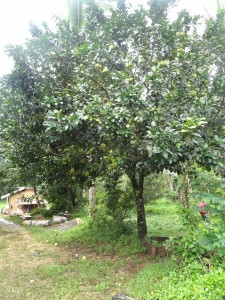 As a virgin location for this hike, the passage ways are tricky especially when it rains or after it rains. Watch out for carabao bullocks along the way!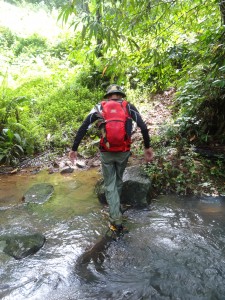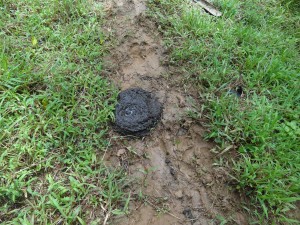 You may find some resting areas along the way. It is safe to stop by for a short rest. Equip yourself with water and proper gears such as the best hiking poles on this hike. A pair of leggings/pants is advisable to avoid cuts.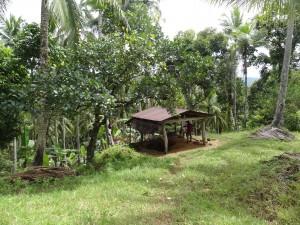 There will be lots of challenges along the way and one should always be prepared. It is possible to fall, slide or get stuck in the mud. You may also find little creatures like the millipede along the way. Please admire them but avoid interaction as one can lead to severe itch. Limatics are also rampant. They are kinds of leech found in this sort of terrain. Be careful and protect yourself.
Nonetheless, the hike is fun especially in a group. You may also encounter friendly faces. Do say your 'hellos' for respect. Carabaos are also animals to encounter but they are at work so do not disturb!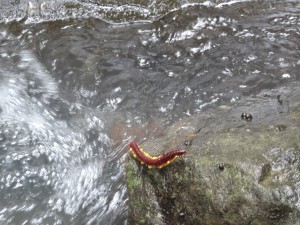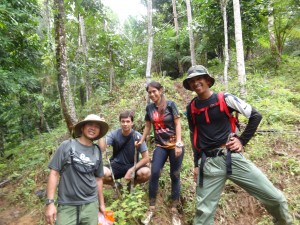 A promise that it will be all worth it is a promise that will not be broken. Th Asana falls is a 7 tier falls with an amazing view.
The place is a good stop for lunch. A suggestion is to gather around 'paco leaves' for a nice salad. Your route master should guide you which one is good for a salad.
Have a coffee break after the lunch and enjoy the warm taste on a cool surrounding. Ofcourse, you need proper equipment for this. (Nalgenes are available from www.buybranded.com.ph)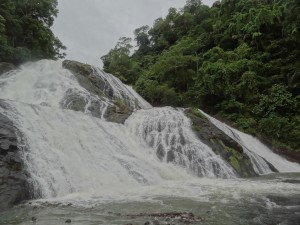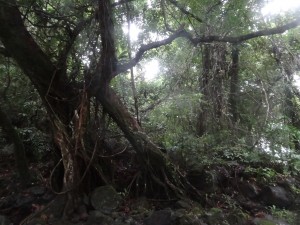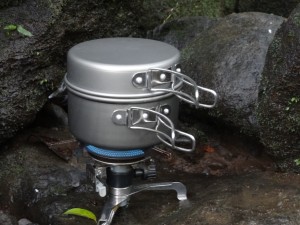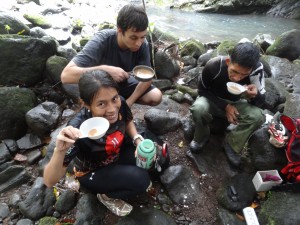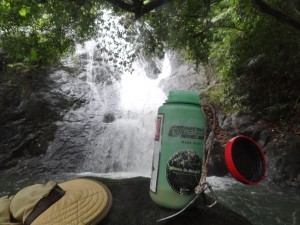 The hike back will still be difficult.  It is recommended to use proper shoes for this hike.  As old running shoes may not withstand this.  Proper grip for the track is recommended.
End the hike with fresh buko juice from the coconut trees.  This is a special request to your route masters.  Happy hiking!