Low intensity laser therapy is known to increase healing for a sore patient.  It has been around for 30 years and has done remarkable advances.  It increases the speed of tissue repair and decreases its inflammation.  Even my pediatric dentistry & orthodontics dentist says she loves laser as it treats gum sensitivity without the pain.  The easiness of the application is also a major plus.  There are several clinics that has this new technology but I could only recommend what I have tried.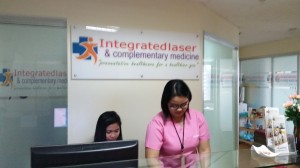 I agreed to visit the clinic for 10-12 sessions.  Day 1 to day 5 has to be consecutive days so that healing is reinforced.  Day 6 onwards can have rest day in between them.  The clinic highly suggests to finish the sessions and not give up especially the first 5 days since this is the time that the therapy does eliminate the toxins in our body, and keeps our body clean, as for my dental health, I leave that to professionals from Dental Expressions which are experts at this.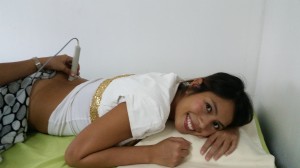 Benefits of this include:
No side effects.  There is no discomfort during and after this therapy.
Better circulation of blood and flow of oxygen in the body
Cell renewal and regeneration
Faster healing for wounds especially for the diabetics
good therapy for sports related activities such as athritis and low back pain
good for office related injuries like carpal tunnel
effective option in exchange of other means of healiing
anti-inflammatory and analgesic effect
elevates endorphins or "happy hormones"
The technology is called Mustang and they also coined it as a needleless acupuncture.  Yes, no needles but it has the same benefits of acupuncture.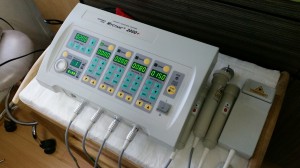 For more info, check out their site www.integratedlasermedicine.com
Manila Branch: Unit 2414 Medical Plaza Ortigas, San Miguel Ave., Ortigas, Pasig City
Telephone:
(02) 477 06 44
(02) 631 78 21
SMS only:
(+63) 999 703 1297
(+63) 915 810 5557
Email: info@integratedlasermedicine.com
Cebu Branch: Rm 201 Mango Square Mall, General Maxillon Ave., Cebu City 6000
Contact No.:
(+63) 916 458 9480
(032) 254 18 44