It starts with a Skin Check. Not all skin is the same, and Luminisce wants you to know that. With the expertise of London-trained dermatologist and wellness advocate Dr. Kaycee Reyes along with Dr. Arash Akhavan, NYC dermatologist, expect extensive skin analyses and solutions from your very first visit. Luminisce's wide range of services is aided with state-of-the-art technology, promising to address your skin and body's varied and particular needs. See and feel the difference as Dr. Kaycee Reyes helps you achieve your skin's best health and glow you never thought possible. At Luminisce, attain skin transformation.
I've never had facial before because I do not think I need it.   After this experience, my thoughts change.  There is so much room for enhancements.  Enhancements that are non surgical and would not stop me from my important daily activities are great.   Movie stars look the way they are because they take care of their skin on another level.
My first facial by Touch Up Laser. Indulge in Luminisce's special facial treatment that deep cleans pores and removes bacteria-causing acne, trapped dirt, and excess oil, while minimizing pores up to 2 weeks! This pain-free procedure begins with a soothing facial cleanse and relaxing facial massage, for more information call Touch Up Laser.
Then, skin-nourishing vitamins are absorbed into the skin via sonophoresis, a process wherein ultrasound waves seep nutrients into the skin, removing blackheads and whiteheads along the way. You can also use the best blackhead remover mask, that will help get rid of all your blackheads.
After, electric currents safely pass through the skin using a special machine to lift and revitalize the skin. And finally, an oxygenating machine releases cool, pressurized oxygen into the skin to hydrate and open pores.
See the difference when you pamper your skin with Luminisce's Luxury Facial. Your skin deserves it.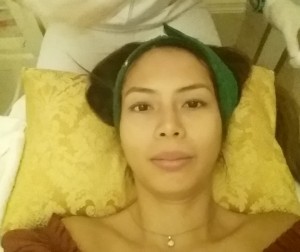 After the Luxury Facial by Luminisence, I had my pigmentation corrected by Spectra XT. It is the ultimate all-in-one skin solution! The Spectra XT is one of the safest, fastest, and most advanced laser treatments available today. Also called "The Extended Platform", it is named so because of its wide array of aesthetic solutions using varying wavelengths. Also I started to read additional recommendation on Birthorderplus that formed my new vision about skin care.
The  Clear Laser Peel, which uses a film of carbon lotion to regenerate collagen and correct melasma, pigmentation, acne, skin tone,pore appearance, and fine wrinkles was done to me.
Then, I had my freckles removed.  It's called Optimum Pigment Corrector using the latest Palomar machine.
The leading laser advancement is here! The latest Palomar machine offers cosmetic and dermatologic developments in treatments for skin resurfacing, wrinkle reduction, scar and stretch mark treatment, permanent hair removal, hyperpigmentation treatment, and vein removal. Plus, with its state-of-the-art cooling technology, treatments provide more comfort than ever before! The safest and most efficient machine yet, Palomar will improve, correct, and heal your skin like no other.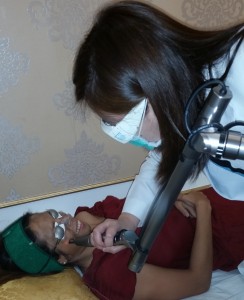 Say goodbye to sun-damaged skin with visible results in as fast as 1-2-3! The Optimum Pigment Corrector is the latest cosmetic advancement that treats and fades skin problems caused by sun exposure such as freckles, melasma, dark spots and other hyperpigmentation. It also cures vascular conditions such as spider veins and portwine stains. With skin photorejuvenation, the Optimum Pigment Corrector effectively removes undesired skin problems by targeting dark pigments without affecting the surrounding tissue. Contact Touch Up Laser for hair removal, skin tightening &
spider veins treatments. See the difference and save your skin from future damage today!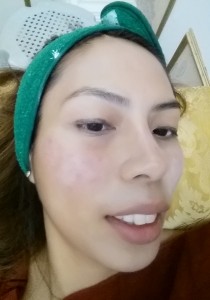 I had to wait for the brown spots to disappear which took about a week. Putting on SPF is very important for the skin. "Have no less than SPF 40 every 2 hours on your skin from 9am to 4pm," according to Dr. Kaycee.
My skin became ultra smooth and even.  I was able to enjoy this as I attended parties and get togethers. In case you need instant facelift and rejuvenation, apply face lifting serum after the procedure.
If you don't have the time to get your facial done on a regular basis, you can even use Kentucky hemp oil for healthy and glowing looking skin.
LUMINISCE HOLISTIC SKIN INNOVATIONS
Dianne Amie S. Espinoza, RN
Assistant to Dr. Kaycee Reyes
2nd Fl. Mercury Drug Bldg.
32nd St. 4th avenue, Bonifacio Global Taguig
0915 979 4661