To help me style my hair for 3 different occasions in and out of the country, Azta Urban Salon of SM Jazz Makati helped me fixed my 'do.   I asked for a hairstyle that I could sport on 3 different occasions for the holidays:
Entering the salon, I noticed right away its hip and young character.   From this, I know the facilities would be state of the art.  The crew of Azta Urban Salon welcomed me with enthusiasm and prepared a chair for me.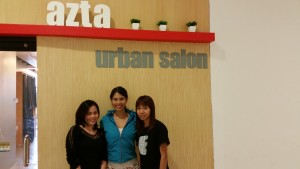 Then I quickly discussed with them my goal. " I want to have a styled hair do in the following events and I do not want to take forever styling my hair. "  Ms. Gold, the manager recommended to give me an Argan perm.  An Argan perm is a permanent curl using Argan oil as base.  Argan Oil has its benefits and it does not damage the hair as much as the other perm styling.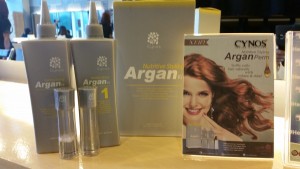 The whole session took 3.5 hours.
Step 1:  Pre treatment:
Step 2:  Shampoo and Condition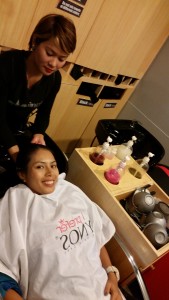 Step 3:  Perm Treatment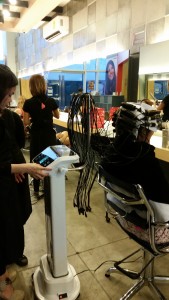 Step 4: Perm dripping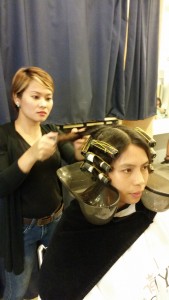 Now, I have the perfect hairstyle for my 3 different occasions!