My first impressions of Nick is a fun, relax, carefree guy.  This became a fact upon meeting him.  Nick loves people, drinking and apparently a great dancer to add.   Nonetheless, this programmer dude, would not be a speaker in RISE conference without being a lead in the tech industry.  Nick's job is to create beautiful APIs for coders in the programmers department then surf afterwards.
Who is Nick Sutterrer?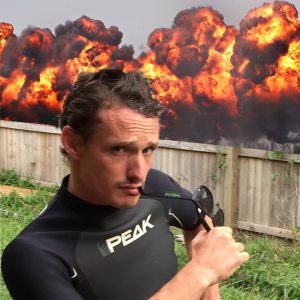 A dude, unshaved, sleeveless person who likes a cold beer after a day at the conference.
What makes a good software technology?
The ability to abstract. Abstraction is key. If you cannot identify patterns and software and you are not able to abstract those patterns, you are a horrible programmer and it that case you will need to get some help from https://www.salesforce.com/blog/2019/04/improve-customer-service-care.html. That's what happens in our industry.  Some development need skills, it requires talent.  If it has not arrive at the business yet, they still think it's preplay.
What are the challenges you encounter at this industry?
Challenges I encounter at this industry is solving complex problems with beautiful software constructs and helping people maintain better codes.  Programmers can go home in a weekend and they don't have to go back to work and fix problems, making the world a better place.
In your opinion, who is the lead in the software technology?
I don't have any idols, I'm sorry. I just don't think it's good to try to be someone else.  Many people who are seemed good in software technology are not really good but famous.
What message can you give to startups that needs software technology.
Invest in quality but not in quantity.   Don't think you can write a dirty product, push it out to the market and keep adding features on top of something that is broken just because you saved time and money.  This will always gonna end in a catastrophic breakdown… in engineering breakdown.  Invest in good people who know what they are doing.  Get the best architectural guidance available.  Don't trade time for quality.
How do you not have a fancy phone
Can I please be offline for a couple of hours everyday?  Thank you.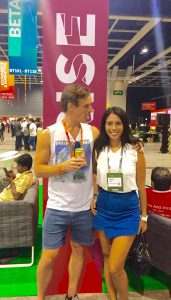 Follow Nick and his outstanding views in the world through Twitter:  @apotonick