Who is Mr Denny Wang to Clearwater and Yats?
Denny Wang is the CEO of Yats group of companies in the Philippines who owns and operates a few establishments in Clark which is all in the hospitality of leisure.  He also is also a person who pays attention to the quality of living.
 You need to make things count. It does not have to be extremely luxurious but to make some sense in life.  Time is precious.  To that end, you can do it with such luxury.  You can shower yourself with gimmicks, glamour and exciting stuff or you can spend quality time by simply avoiding aggravations.
If you spend enough time in a big city like Manila, as an example, you almost take aggravation for granted.  You just accept it. For example, going home 3 hours.  This shouldn't happen.  3 hours is a lot in one day.  All these aggravations are things we want to eradicate.
When you spend a day in some establishment like Clark, it does not have a lot of these aggravations.  When you go there, you do not have to pay, in terms of time and horror stories.  Yats want to capitalise on these reasons.  This is why the group chose Clark. They developed Clearwater because of this aspect.
In Clear water, which is spacious at 12 hectares.  It gives me great pleasure to see children walking around by themselves.  Yayas love it.  They can take a break.  At first, you are hesitant to see that nobody is around or behind your back.  Then people grow on it.  They love it.  Clear water is not really an action place.  Not much to do in Clearwater and this has become a disappointment when I answer them and say nothing.  I was being honest.  Of course, you can kayak, swim, do fishing and take photos.  You might want to capitalise on visiting Clark by simply organising nothing.
If you want, from time to time, not feel guilty about doing nothing.  Just lay back and not go anywhere and not have an itinerary.  That would be a clear description on what Clearwater is and most of Clark.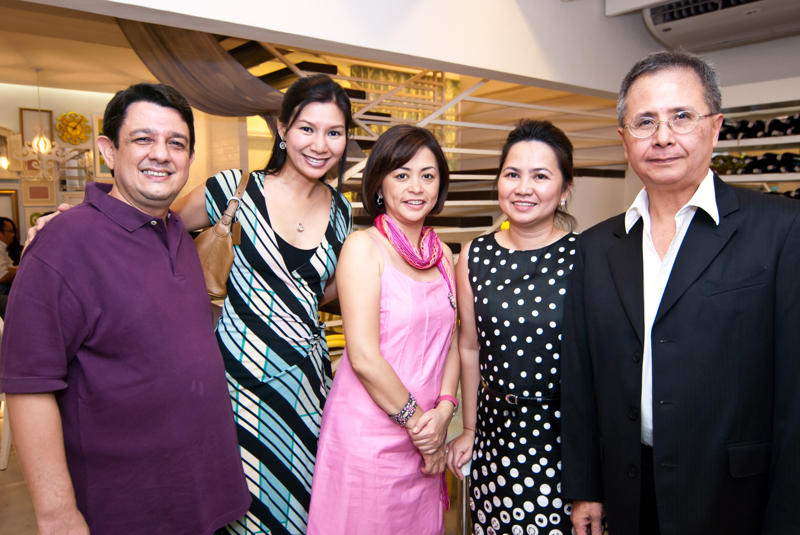 What started Clearwater and Yats?
Yats is a HongKong based company and it operates in different countries and in different modes each country. In Philippines, the group decides what business is good to be in and what suits best Yats' business models and those of their partners.  You can call it a private equity firm but not in terms of a hedgefund who are plainly investing.  Yats Group of Companies get their hands dirty.
To be honest, Yats group not really resort operators.  Among resort operators,   Yats would admit that they are amateurs at best.  Nothing compares to serious people that know what they are doing.  So what is Yats doing here?  They are really trying to create a lifestyle product  that appeal to niche market.  Let the market take it forward.
The market has decided ,not Yats, but the market that Clearwater is a good place for team buildings.  There are thousands of ways to do this.  They bring their props and their facilitators.  They are very imaginative and creative people.  Yats would not know what to do.  The goal is to accommodate them and they tell what they want.  Clearwater maintain the place and give them a sense of privacy and exclusivity so that they would not be bothered.
It's very lucky for Yats Group of companies that the road leading to Clark is so nice.  With the SCTEX, you go to Clark without passing any busy cities.  It's all highway and you do not have to pass the city of Angeles.  That makes the journey very predictable.  They can visit Clark and have the same day return.  The overall ambience of the place is, as usual, laid back too.
Many people are surprised that behind the road is a duty free shop.  You just jump over and you can shop. It's not great shopping but it's convenient.  Clearwater is very lucky to have entered Clark at the turn of the century or millenium.  We entered on the year 2000 and finished construction by 2003.   At that time, Clark was a wild, wild west.  It was very quite at that time.  This was not long after the Pinatubo erupted.  The group is very lucky to buy a lot this big.
What's your vision in the next five or 10 years for Yats?
Yats, like everybody else, would be riding on the wave of the country.  If the country stay still, it can't go very fast.  So a lot depends on this country.  I would say 80% of achievements will depend on the country.  You can't really be too far ahead.   Granted that the country will do what the rest of Asia will do, which is boom.  If you have been to Macau 20 years from now compared to what it is now or Vietnam ond Cambodia.  I think everybody is going to boom.  Logic dictates that the Philippines will not be the only one behind.  Would it?
With Manila being so congested, Clark is an obvious choice.  Living 50-60 km away from the city is a very standard thing in almost every country.
What are the challenges in the business?
The Yats group of companies need help from the government to overcome the challenges.  If you are a store in the mall, you need the mall to help you.  Vision Clark as a giant mall and looking Clearwater and Yats restaurant are tenants.  The mall should promote itself to enhance its tenants.
The 1st challenge is when you say Clark, people ask, 'where is that?'   Worst,  'Clark, yes, Subic!'  Until this day, we still get this which is very very depressing. This has to go away.  That tells us that this giant mall can use a little more professional promotion.  People has to have bigger share of the mind set in Manila and let alone outside the country.  Some of this promotion should not be self serving.  You need to go to places where it really counts. Go to where the customers are instead of promoting just at home. Clark is a giant mall that is unknown.
Second challenge would be getting around in Clark.  This needs to be addressed. Those brave devils who actually ventured into Clark should be able to get around a little easier than it is today.  Right now, you have to bring a car.  Not too many people fly in with a car.  This people are left stranded in one part and when they leave Clark, they leave an impression that there is nothing to do in Clark.  Of course, there is nothing to do if you cannot go anywhere.  There is really no public transportation.  You pay P500 to get from point A to B.  Despite he fact that Clark is the one of the most convenient city.  You are only 5 mins away from the airport.  You can literally have lunch in Clark before checking in and still plenty of time to spare.  Clark has not taken advantage of that.  These are competitive challenges that Clark has an advantage on.
Third challenge is that there is a strange absence of life in Clark.
Once upon time, Las Vegas is just a strip in the highway.  Nobody lives there.  To a certain extent, it couldn't go anywhere.  Now, Las Vegas is a city itself.  Clark needs something like this.
What are your great experiences in Clearwater?
I wouldn't say I had an earth shaking experience here.  I think special memories is not part of Clark.  I think its the absence of this ups and downs that defies my experience that is quite normal.  It's actually a day at a time.