I am most delighted to interview a friend of mine who is multi-talented as a musician and a Muay Thai fighter.  He is also a lawyer and currently, a techpreneur, he work with different cases as dui or divorce cases using resources from sites as scwestonlaw.com/divorce/ to help with this.  He spends 15 hours a day working on his new venture, Zennya.  His hard work is continuously paying off and is getting popularity and buzz around.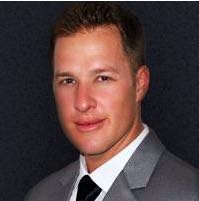 Who is Brian Perley?




Brian Perley is an intellectual property lawyer who specializes in new technologies and became a full time techpreneur. Zennya is Uber for spa services. We are transforming health and wellness from a luxury into a habit by delivering licensed therapists to customers in thirty minutes or less.
What inspired you to do Zennya?
For years, I trained as a Muay Thai fighter and regularly got massages to recuperate. However, I was frequently disappointed with the service because of inconsistent quality. So, my business partner David and I decided to create an app that would provide consistently excellent home massage at the convenient click of a button.
What is zennya's goals?
Zennya's goal is to transform the way that people live. We want to change the idea that premium spa service is merely a luxury and turn it into a habit. So, therapeutic spa services will become a part of people's daily routines. You would be amazed that some people book 5-6x a week and we have celebrities, sports stars and newscasters that are amongst our clientele.
What Brian and David did is transform luxury to a habit.  Zennya does not emphasize in offering merely massage services.  These are therapeutic massages.  So people come to Zennya with real pain and the licensed therapists are able to treat them.  It is so convenient that users click a button, the therapists arrive in about 20 minutes and provides a 5 star luxury service.
 The reviews that we get are incredible. For example, some wrote: "I didn't know that massage could be like this," "my pain is cured," and "finally I can sleep." Therefore, the service has really had a positive impact on people's lives.
What are the challenges that you face?



There are several challenges that we face. One is finding a great supply of therapists. Less than 1% of all therapists in the Philippines have a license. In order to get licensed, they either go to the Department of Health or TESDA. The process requires hundreds of hours of study and the passing of an exam. This license is a bottom threshold for new hires. After vetting and onboarding, we train new therapists in the Zennya method before we introduce them to clients. However, we are in the process of becoming an internationally accredited training center. Therefore, we believe that we will be able to provide jobs to hundreds of people in the very near future.