Achieving business growth—together.
WeCube's goal is to help achieve growth for start ups.  The Philippines is at the cusp of breaking towards hyper-growth.  According to the World Bank,The Philippines remains a strong performer in the region and is projected to accelerate more.  Thus, being a startup in the country sees positive potential.    In fact, it is a great start up hub for everyone.
Being a start up is not easy.  WeCube understands how hard it is to put up and run any kind of business.  This is the reason, this collaborative space was established.  They make it easy for their clients, the startups.  To do this, they pooled together all your essentials into one place.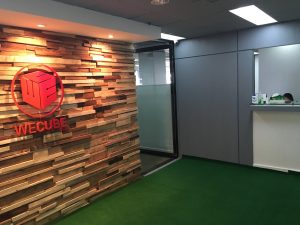 Explosive Growth & Quantum Leaps.
WeCube is a collaborative ecosystem for startups and SMEs interested in the Philippines with a worldwide network and regional ties. They are a team of experienced entrepreneurs and professionals who have created, developed, funded and sold companies.  In terms of networking, WeCube offers multiple networking opportunities for partners to connect to decision-makers and influencers.  Being a new startup in the country or simply having few networks is not a problem.  Their team can help you.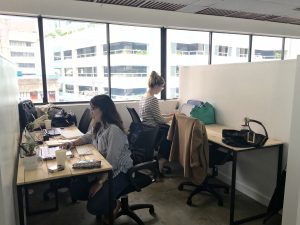 In terms of convenience, WeCube offers a complete professional ecosystem for partners to grow their businesses in the best possible conditions.  If you have accounting, secretarial, logistic and other business needs,  For sure, their team can help you find solutions to your problems.
Startup co-founders will find that WeCube is an ideal home to incubate ideas, be mentored by industry professionals, and gain access to a vast network of connectors to turn those ideas into realities.
Entrepreneurs and professionals, on the other hand, will enjoy how WeCube brings the comfort of a permanent office without the hassle of administration and overhead. WeCube shared suite of services allows professionals to focus on their projects.  
WeCube offers the right fit to your company.  Are you a start up of 1,2,3 or 12 employees?  They can modify their space according to your needs.  Then personal your space at your will.  If you also need a conference room for important meetings, they have readied 2 conference rooms to accommodate your company.    They also have a projector for viewing needs.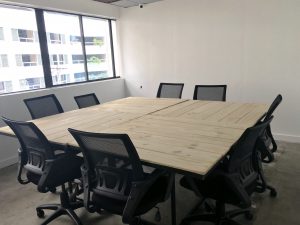 Corporate events?  No problem, WeCube is so good that it can turn their office into a party mode.  Food and drinks are allowed and they can even manage catering for you.  Setting up is very easy.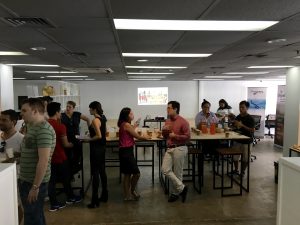 WeCube's promise is simple: it is co-growth. WeCube seeks to go beyond the fray of existing co-working spaces by offering an environment that not only fosters professional balance and stability, but also one that encourages continuous growth and discovery.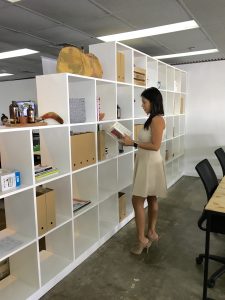 At WeCube, they make it their business to grow your business.  Work with them and make awesome ideas come alive.
Address: 4th Floor, Coherco Building, 116 Rufino Street, Makati City
Phone: +63 917 543 0287
Email: hello@wecube.ph