Your posture is a mirror to your health
Doctor Michel Tetrault or Doc Mike states during an interview for posture.  He said people with good posture are healthy and people with poor posture are unhealthy.  This statement is quite factual as we see and ask someone who is not standing right if they are ok.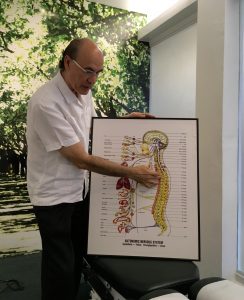 In today's world there are many challenges for getting that right posture.  Challenges include having our gadgets.  We always look down to check our phone or play some apps in it.   We strain our necks during those long typing of emails and texts. Bad posture can lead to damaged joints, on this blog post it goes over some natural joint remedies. These causes bad postures.  Nowadays, parents are challenged with teenagers having a bad posture.  In addition to this, our brain cells adapt and our muscles too.  Once we get used to this, the bad posture can be retained.
There is also a challenge for too much of everything.  For example, too much food, too much fitness or too much sleep.  Any of these "too much" habits upsets our homeostasis.  Too much food obviously can hurt us.  We eat more then we gain more weight then our organs suffer.  Our spines can't also handle this weight.  Then we have too much fitness.  Once we have this, our body suffers.  Right kind of fitness is still good.  This goes with too much sleep too.  Once we sleep too much, we encounter an upset.  We become more sleepy.  Right hours of sleep is still recommended.
When I visited Doc Mike at their Mabuhay Chiropractic Clinic, there is a huge posture Pro Analysis Grid to check your posture.  You can stand here and get a posture check.  So far, my left side is a bit higher and my shoulders are leaning a bit forward.  Truly, I don't have a perfect posture.  Visiting a Fishers chiropractor would be helpful for this misalignments and imbalances.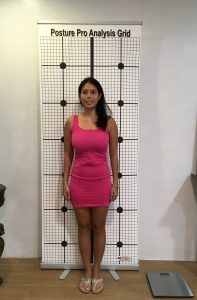 It is true that welness is a personal journey and not a cookie cutter thing.  We must thread our way to being well.  It is not an overnight adventure.  It is a process.  Doc Mike has his personal blog to help us with our wellness journey.
Here is a short you tube video on how to check your posture: