Most tourists flock to Sabang to see the magnificent limestone karst formations of the Puerto Princesa Underground River. And recently, more and more people are getting into extreme activities like rock climbing and spelunking tours offered by Ugong Rock Adventures, in my case, every time I see something fun on a
Travel Blog
I immediately try to do it myself.
The little fishing village of Sabang is located just two hours away from the city proper. Unlike El Nido or Coron that often gets crowded and loud, Sabang is the complete opposite. It is a haven for those looking for a retreat. There are beachfront accommodations in Sabang that let you listen to the waves crashing on the shore at night. Check out online booking sites like Traveloka to find the best accommodation in this area. Moreover, they offer good deals for budget travelers. Who needs relaxing music when nature's nearby?
So if you're heading to Sabang to relax, here are some helpful suggestions:
Get a massage – One way to instantly banish stress is to have a massage. Daluyon Beach and Mountain Resort and Sheridan Beach Resort and Spa are two of the
most popular hotel accommodations that have an in-house spa. You will easily find massage therapists along Sabang beach offering a whole body massage for only
P400.
Swim your blues away – Swimming is a great exercise for the entire body. It lowers stress and depression and works wonders in keeping your heart healthy. However,
swimming at the Sabang beach can be a daunting task so it's better to do a few laps in the pool instead. Test your swimming endurance at the longest pool in the province located at Sheridan Beach Resort and Spa.
Yoga by the beach – Yoga is an ancient practice said to have originated in India in 1900 BC. It aims to create a connection between the body, mind, and spirit through
meditation. Yoga poses are said to relieve tension and improve circulation in the body. The Sabang shoreline is an excellent spot for doing yoga. Walk towards the
opposite direction of the port and you'll find a quiet spot soon enough. Wildlife viewing – Bird watching tours in Sabang are among the most relaxing and enjoyable activities you can do. Here you'll get a chance to witness for yourself any of the 165 species of birds that reside in the forests of Sabang. There are 250 documented avian species found in Palawan and 15 are endemic to the province.
Witnessing the lush greens of old-growth forests in Sabang and its wildlife would surely delight any nature lover. Learn how to enjoy pristine nature with all the comforts and amenities
from JungleVistaInn.com
.
Picnic by the beach – Sabang's vast shoreline and fine white sand beach is an enticing place to have a picnic especially in the late afternoon. You can also bring a
book with you and have coffee with the beautiful ocean as your foreground, a perfect thing to do during your
srilanka holidays
.
Take a refreshing dip at Sabang waterfalls – Another way to re-energize is to bathe in Sabang waterfalls. Its cold waters will surely awaken your senses and reinvigorate a tired body and mind. It's quite a hike towards the falls but once you get there, you'll realize that it's all worth it. Besides, you'll also get to see the Buddhist temple on your way.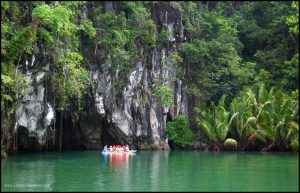 It is true that Sabang has something for everyone, not just the
Puerto Princesa
. Underground River. Everyday stresses can get to us at times. So if you're someone in need of a much-needed break, then head to Sabang to for a truly relaxing getaway.