It has been raining for a few days in the month of February in most parts of Luzon, including the Quezon province.  There was no typhoon but the rain is on and off pouring.  While in Mauban, Quezon, coast guards had stopped the boats from travelling.  The waves are, indeed, higher than normal.   Alas,  several tourists including me are anticipating the white sands of Cagbalete.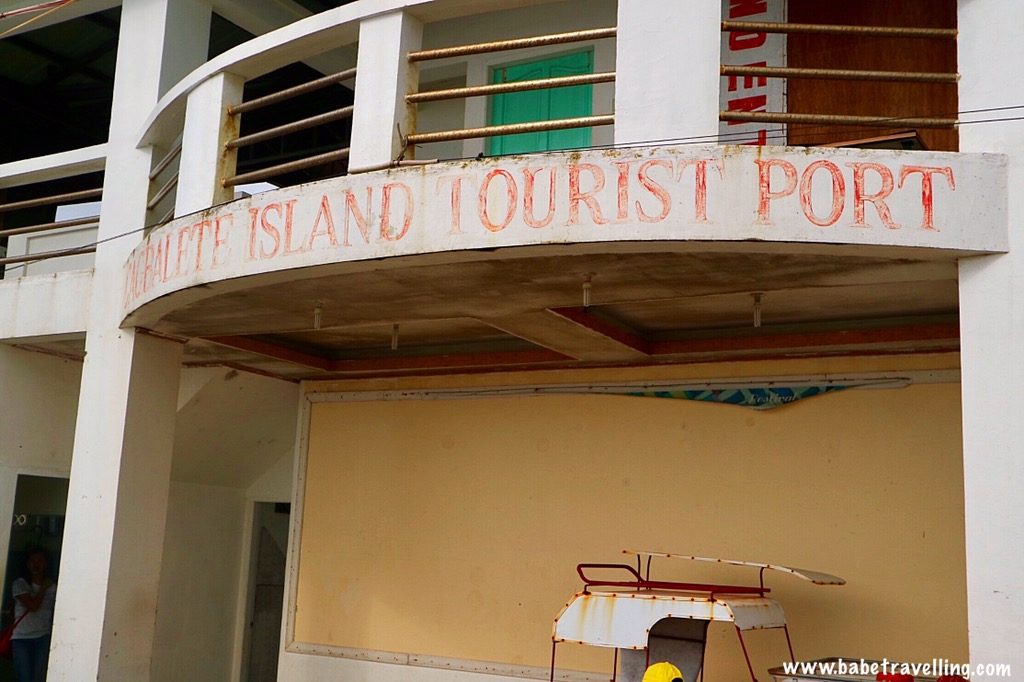 My adventurous side did not stop from asking the tourism authority of the town, "What else can I do here?"  The lady from the Tourism department quickly brought out a leaflet showing the different tourism spots near the area. I only have 5 hours to spare before heading back to the city.  I quickly scope the list of prospect destinations for the day.  I asked for which places are near and can be done with my allotted hours.  The tourism department was quick to answer.  They pointed out a nearby falls and assigned Kuya Ega to me.
Kuya Ega became my tour guide for the day.  He has his own bike so travelling is quicker.  He was also my official photographer during this adventure.  He is professional and one of the older gentleman in their tourism office.  I was really glad to have him guide me for the day at his hometown.  His local number is 09078545945.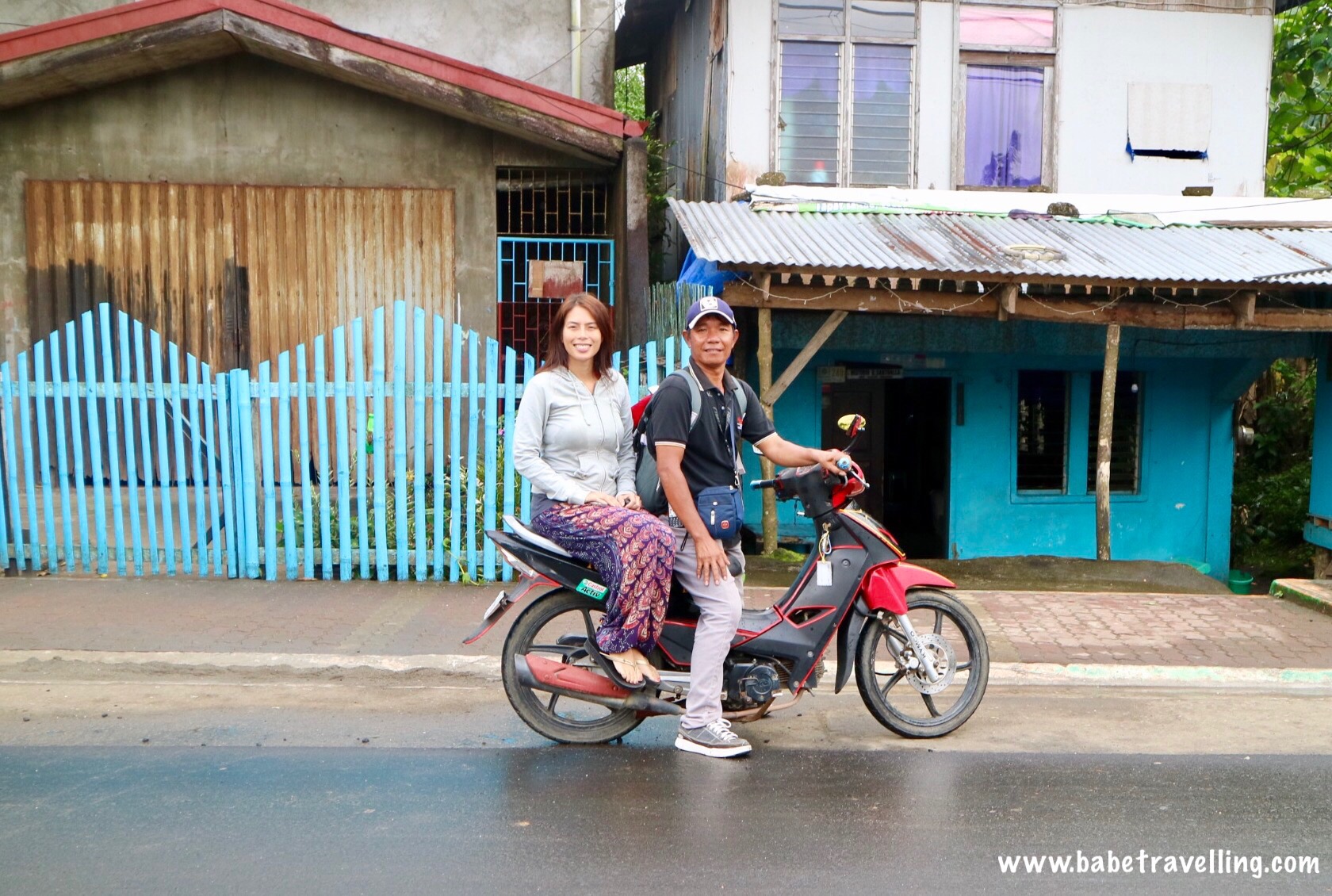 Dahoyhoy Falls is the nearest falls in the town of Mauban, Quezon.  It took us 30 mins to get here using Kuya Ega's bike.  It was a short and comfortable ride.  To get to the falls, you must enter the bridges of Brgy. Macasin.  There are 2 pairs of land bridges and hanging bridges to cross.  It was a fairly easy walk.  It is also impossible to get lost.
After the bridges, you enter this very green rice field.  It was very refreshing especially for city girls like me.  You will also be welcomed by these beautiful white birds.  They call them Tagak locally but it is known worldly wide as Herons.  These birds are not the friendliest but are actually shy.  They fly away as you walk closer to them.
In a few, you will go down to a river and you will need to walk on some huge stones beside the river.  I was only wearing my slippers during this time and was not really ready for a hike. Actually, the slippers were perfect for this short hike.  Most of the terrain is flat.  Even kids and older folks are welcome to this path.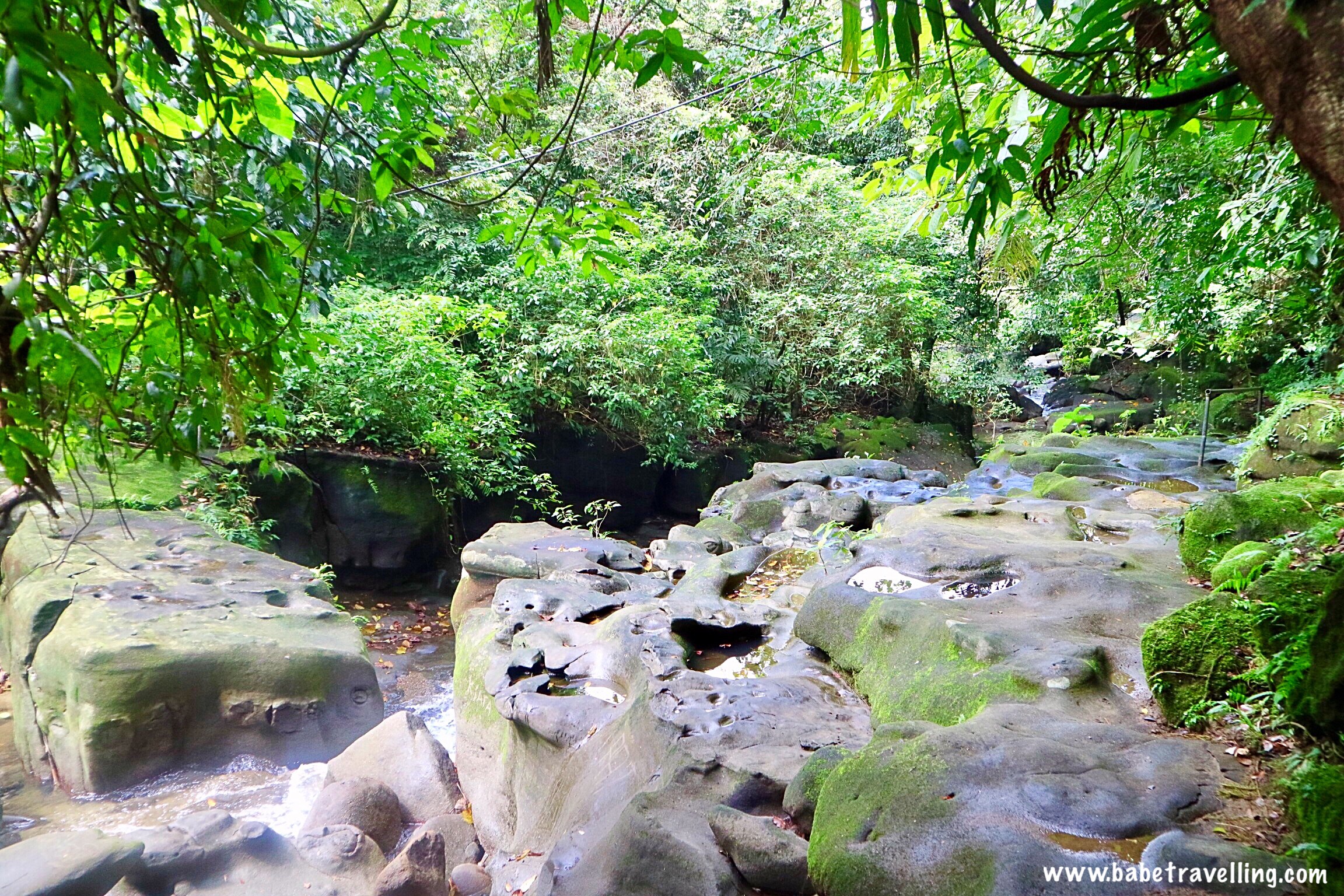 It was a quiet early Sunday when I arrived at the site of the falls.  It was being cleaned by the care taker and some local kids were hanging out on the side.  Later on they decided to climb the tree on top of the river and would summersault to the water.  It was fun seeing them having a great time.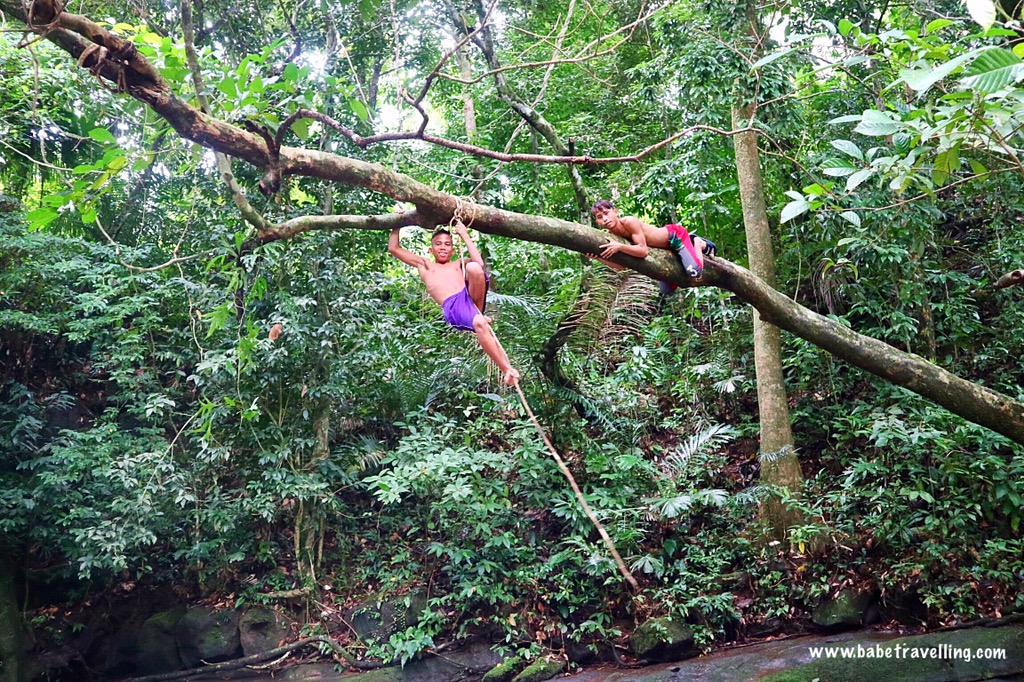 I will be honest, the falls is not a grandeur.  I've seen bigger falls in my life.  But this one, has it's local beauty.  I felt like it was my backyard secret place and I'm back at being 9 years old roaming around the forest  like how kids without internet would do before.
The water is also refreshing and very clear.  It was also a bit cold and I would highly recommend dipping in it for muscle relaxation.  The sound of the falls was so sweet, it felt like I was being serenaded.
I was glad to have done something even though I was not able to see the beach on this day.  I feel like I was meant to visit this place instead and I'm glad I did.  I was ready to go back when Kuya Ega suggested to do something historical in their town.
He took me to the Rizal Hill Park in the middle of the town.  We climbed up this hill to see the 360 degrees view of the town of Mauban, Quezon.  Going up, the tour guide of this park pointed at the house of Horacio De La Costa, the first Jesuit priest in the Philippines.  This priest is a famous street in the city of Makati, aka 'H.V. De la Costa'.    On top, you could see Lamon Bay and the whole semi busy town.  In the middle of the park stands the monument of Rizal.  It is the only Rizal monument on top of the hill.  The tour guide explained that the Filipinos did this on purpose because they want Rizal to be looked up to.  This monument has been standing since 1925.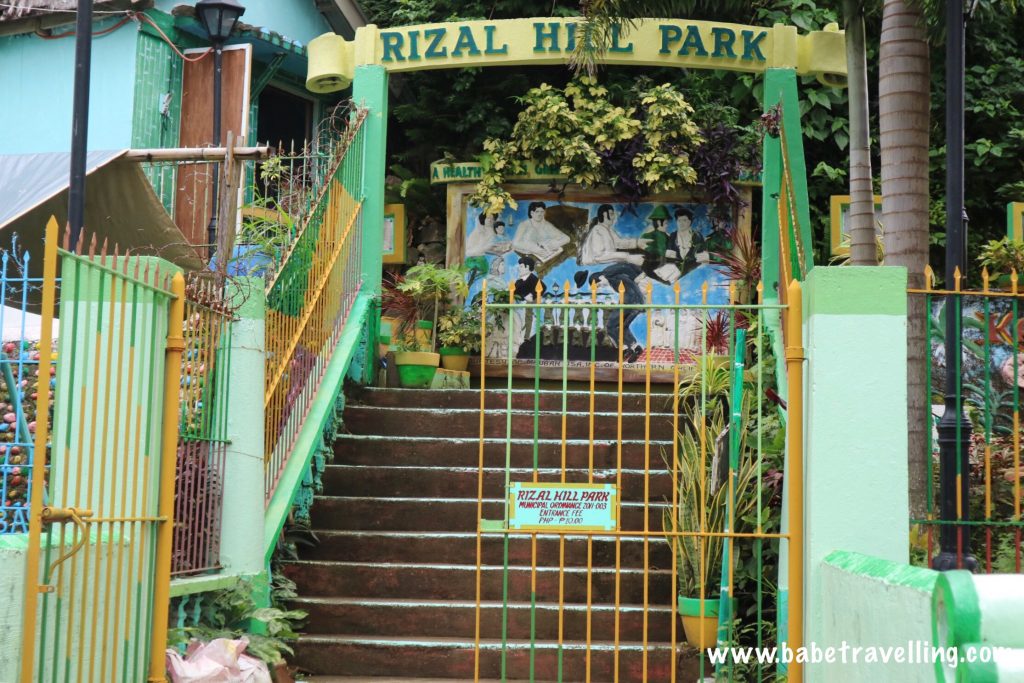 Down town is quite lovely too as you see several old Spanish houses.  This white house, in particular, is the house of H.V. De la Costa.  There is a spare room here provided by the present owners where you can see some of De La Costa's things.  You can arrange this if you did your booking in advance.  Just call Kuya Ega.