One of the best thing that I enjoy while living in the Philippines is eating quality seafood.  Since it is composed of thousand of islands, marine life is abundant.  Then there is lobster which is at premium in most countries.  At Heat, EDSA Shangri-la, I get to enjoy this lobster festival on a Friday night at a fair price.  Less than P3000 (60 US $) is more than fair for this sumptuous buffet.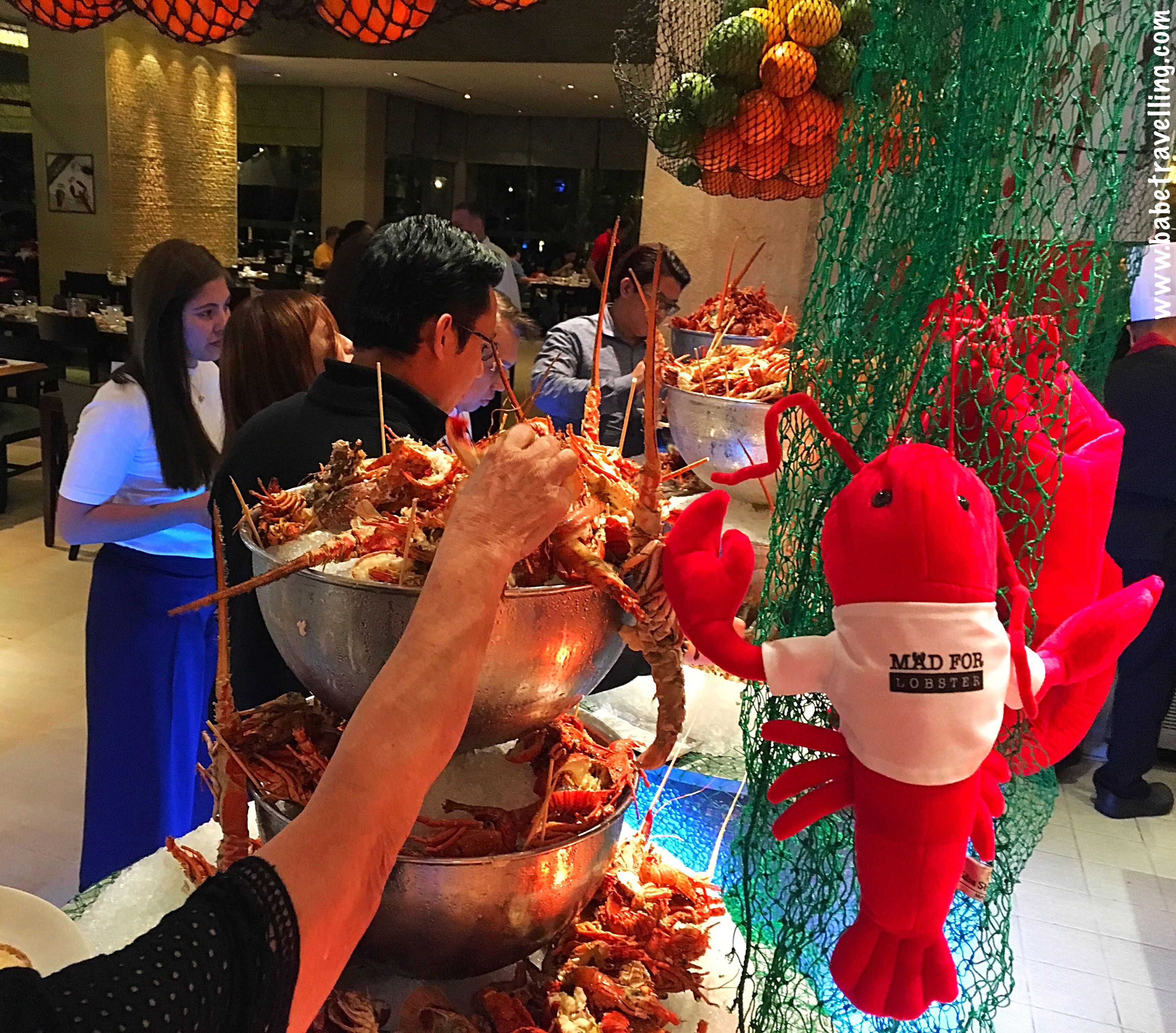 At the main entrance, you will be greeted by the bouquet of lobsters displayed in front of your eyes.  You will be drawn to grab some into your plate and have it cooked however you want it.  Meanwhile,  I will stay true to steamed lobster and spiced vinegar on the side.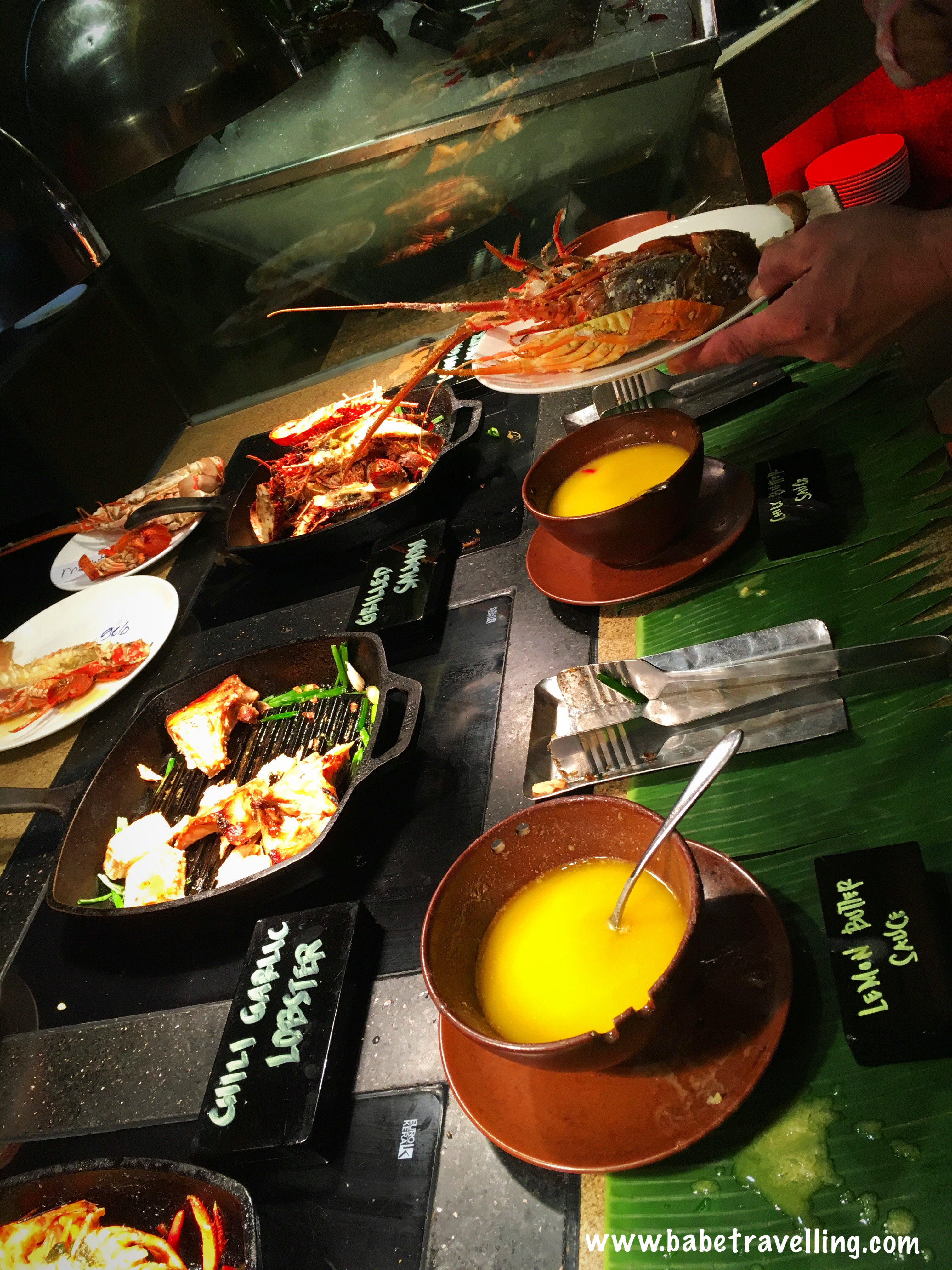 The man behind this wonderful array of assorted delicious food is Chef Scott Brands from Scottland.  Yes, he made his country so proud.  Together in the photo below is Charlize Robles, EDSA Shangri-la's executive restaurant marketing executive and Inah Manalaysay, their communications manager.  This team  makes Shangri-la hotel extra special 😉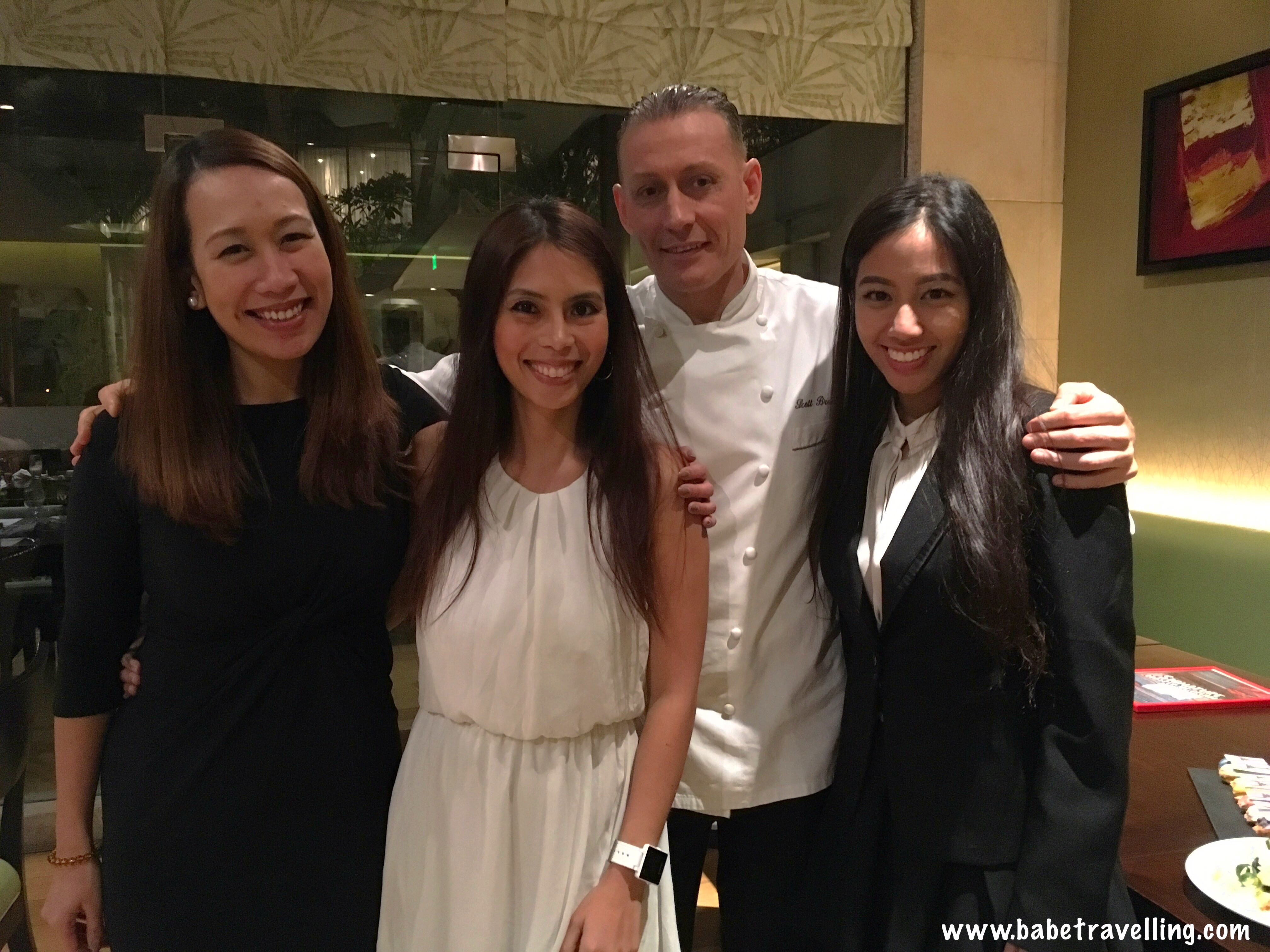 Some more tips while dining during Heat's mad for lobster night is not to miss Indian Chef Ragyu Singh's South Indian spiced lobster masala.  This dish is one of my favorite here.  If you like Indian food, you will truly enjoy this.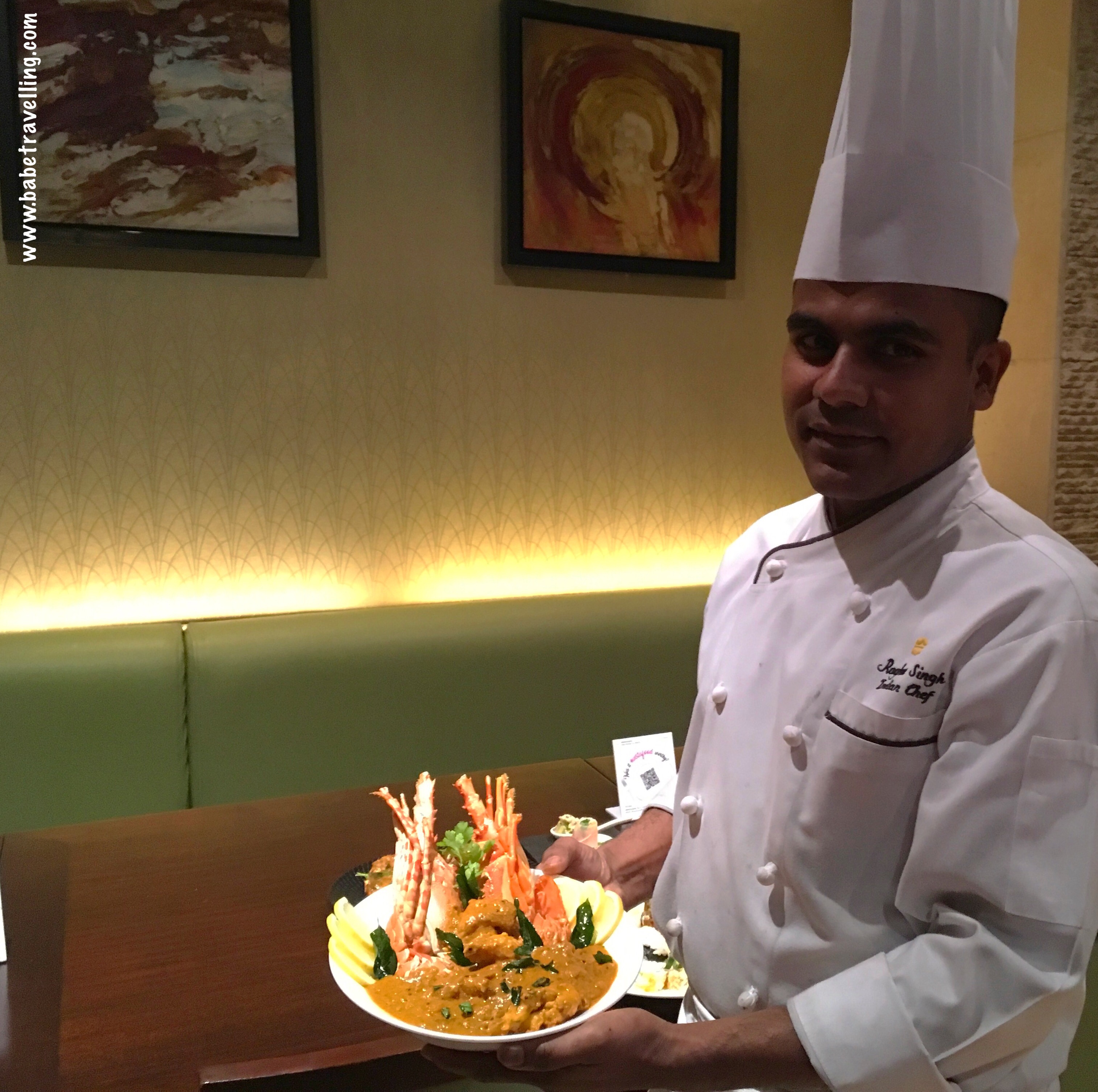 Moreover, Japanese Chef Yusuke Hino specialty is the crazy lobster tempura maki roll.  It's a super roll you won't find easy in any Japanese restaurant, perhaps even in Japan.  I can eat Japanese food everyday so this is truly a treat for me.  Inah and Char introduced chef Yusuke with delight.  Don't be fooled by his traditional Japanese look as he can speak somewhat in local Filipino language.  Just say the dish is "masarap" (delicious in Filipino).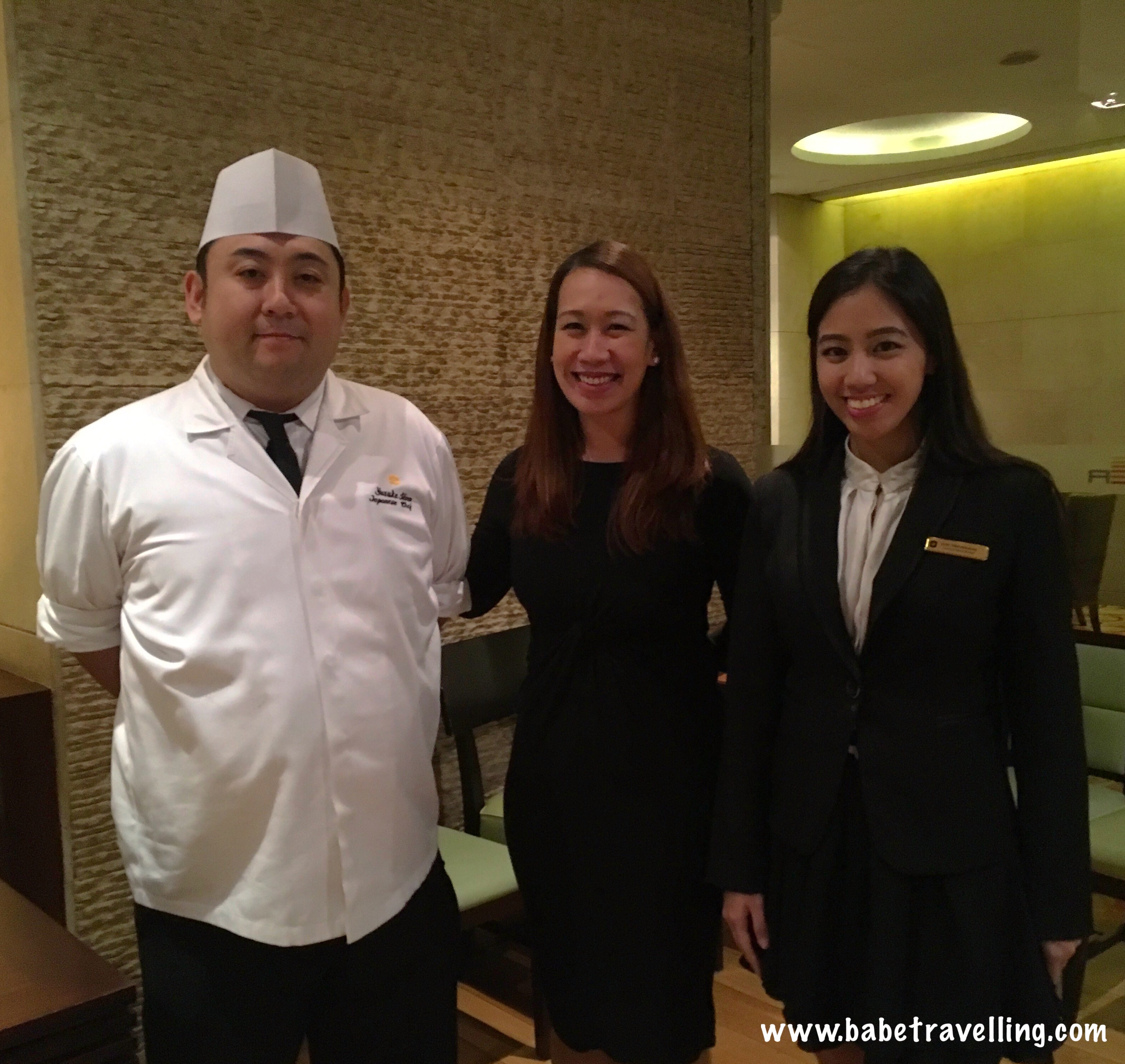 Chinese Executive Chef Tony Sum with his Palawan lobster in red prawn curry laksa is another sought after dish in this buffet.  It is a perfect starter for people who likes hot or little soupy dish at the start of their meals.  I, myself, enjoyed taking my time eating this laksa.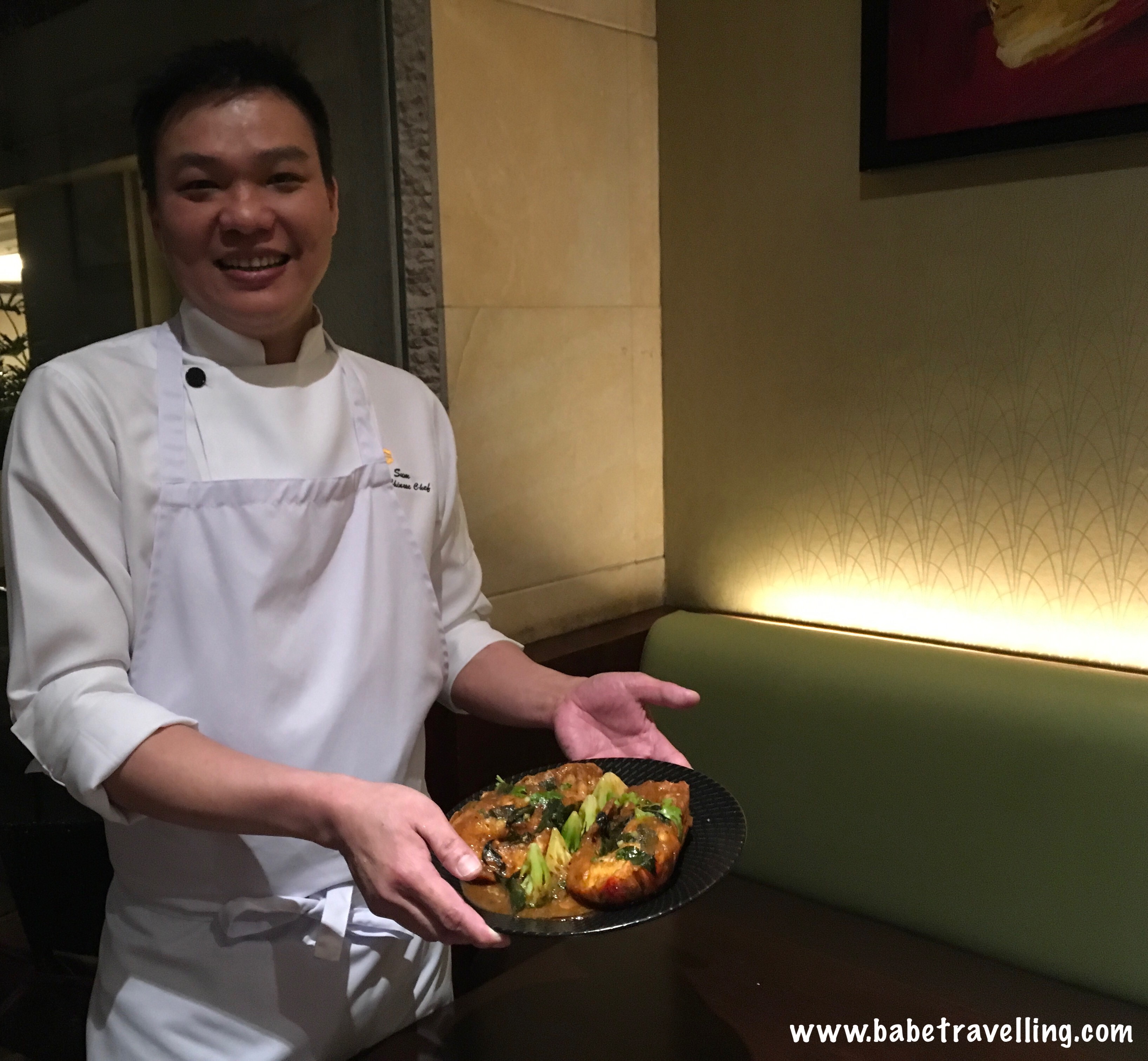 I know some friends who are allergic or not fond of seafood, shellfish or lobster. They might be allergic to it or have some food phobia.  Luckily, the buffet not only offers seafood and lobsters, they also serve other dishes.
This "Wok" side or pan in Chinese serves all kinds of stir fry and pan cooked dishes.  Make your own fried rice, mixed vegetables or noodle dish with this section.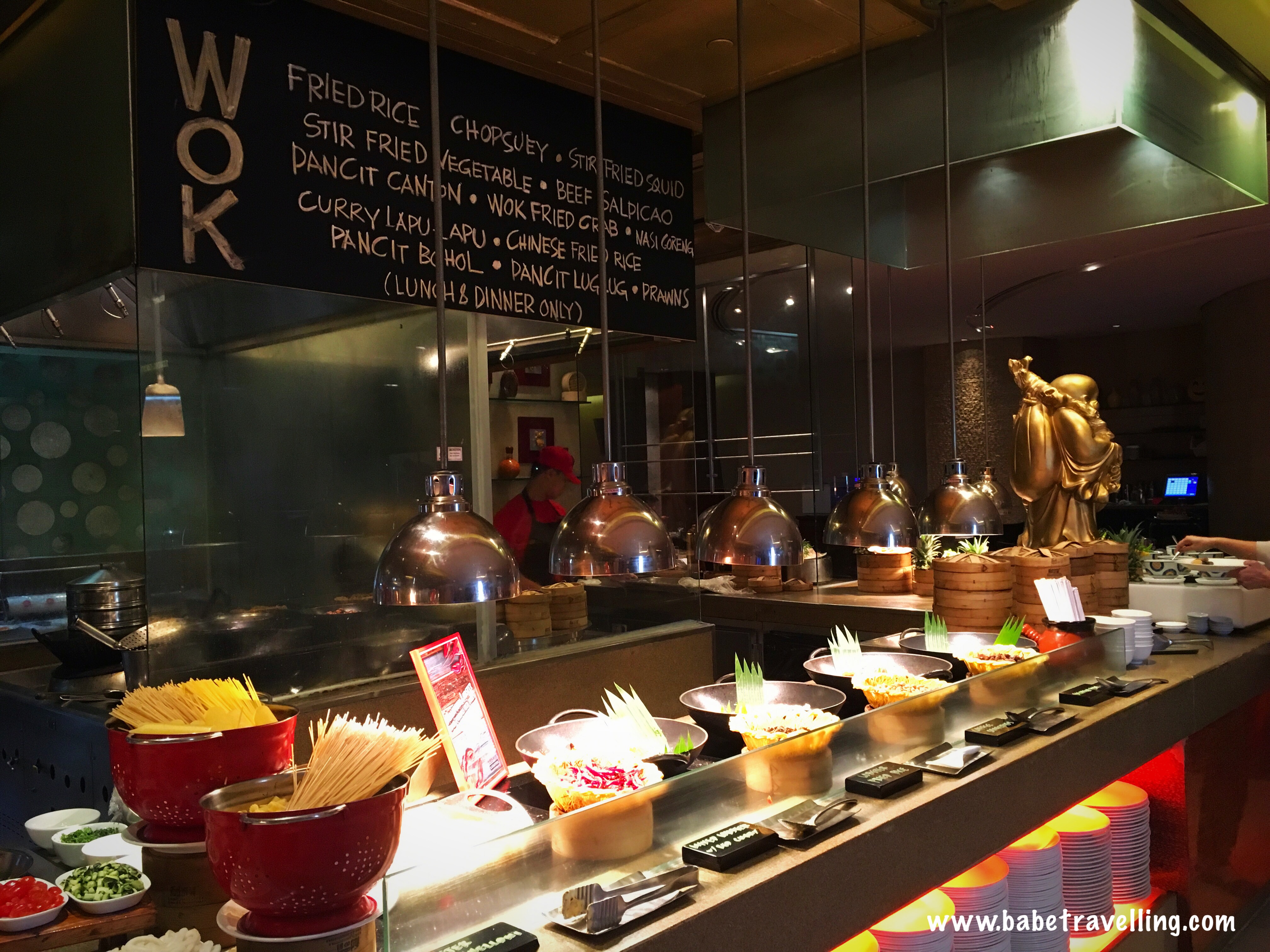 Desserts are not aloof in this buffet.  Heat Shang offers desserts from different countries especially Filipino desserts.  The famous halo-halo is available here.
Then there are guests who would be inclined with surf and turf.  A section in the buffet serves Western rib eye steak.  For sure, this steak will not disappoint you as it is premium.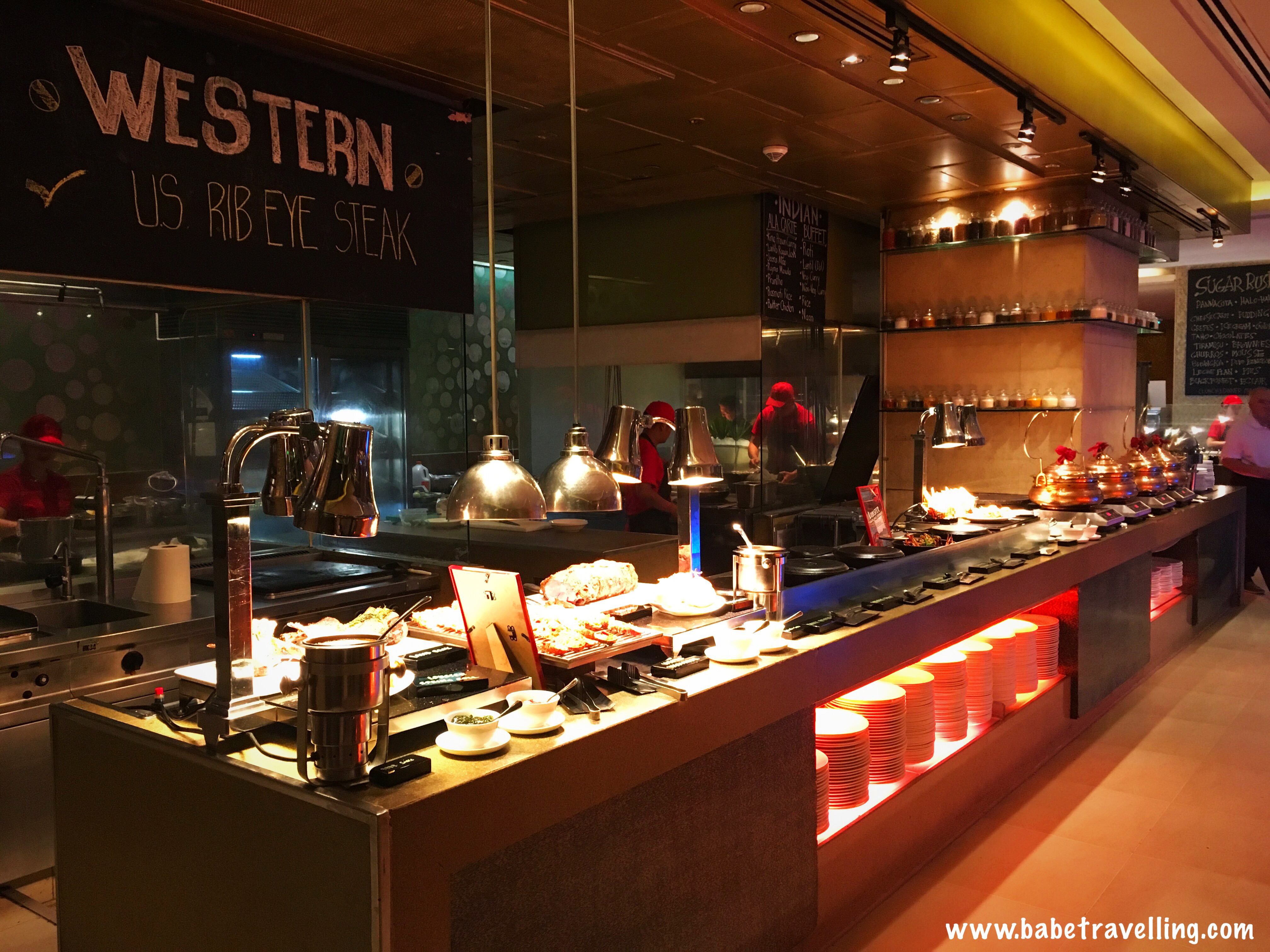 Soup as starters is also available.  You can also make your own soup if you wish.  This buffet offers Asian soup to your liking.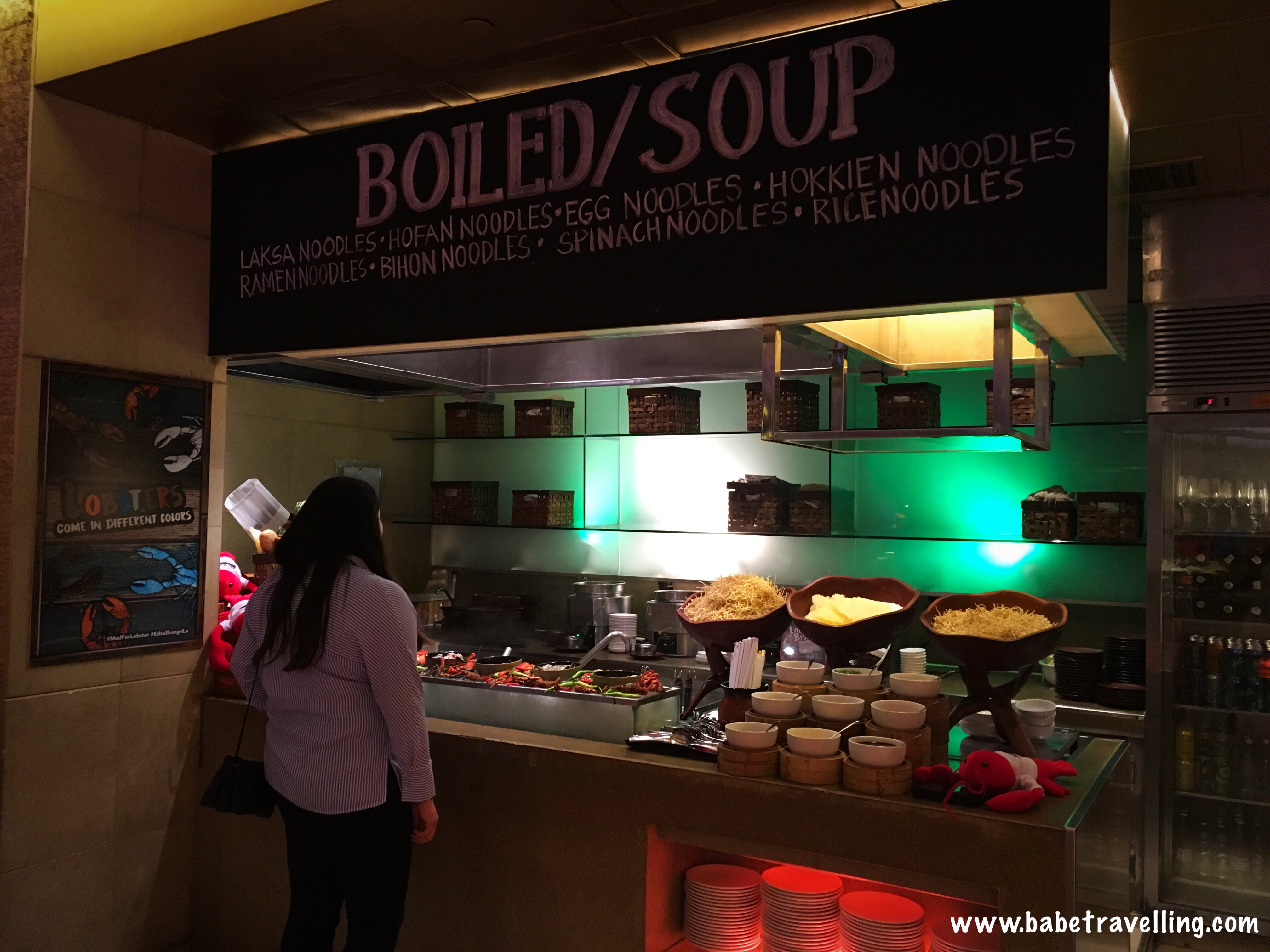 It was quite overwhelming to see a bunch of lobster and other dishes in this buffet.  I thought I would be overly full and that some dishes would be not taste as good as the others.  I was surprised to eat just enough and enjoyed many assorted dish in one sitting.  The key is to go with friends or family so each one can try the dishes.  Also, take your time and eat slow.  Concentrate on the exchange of stories and taste test the dish one by one.  I dined for 3 hours on this buffet and truly enjoyed the night.