We all know that the Aman group keeps quite the standard in their line of expertise. Several Aman resorts, hotels and residences are found all over the world including Asia, US, Europe and Africa. My first Aman experience is from Amanpulo and I just want to share how beautiful and amazing this place is.
From Manila hangar, you ride their private small jet plane to Pamalican island. Amanpulo provides a nice and comfortable lounge with drinks and WiFi.  You also check in your luggages here.  It is very easy and relax.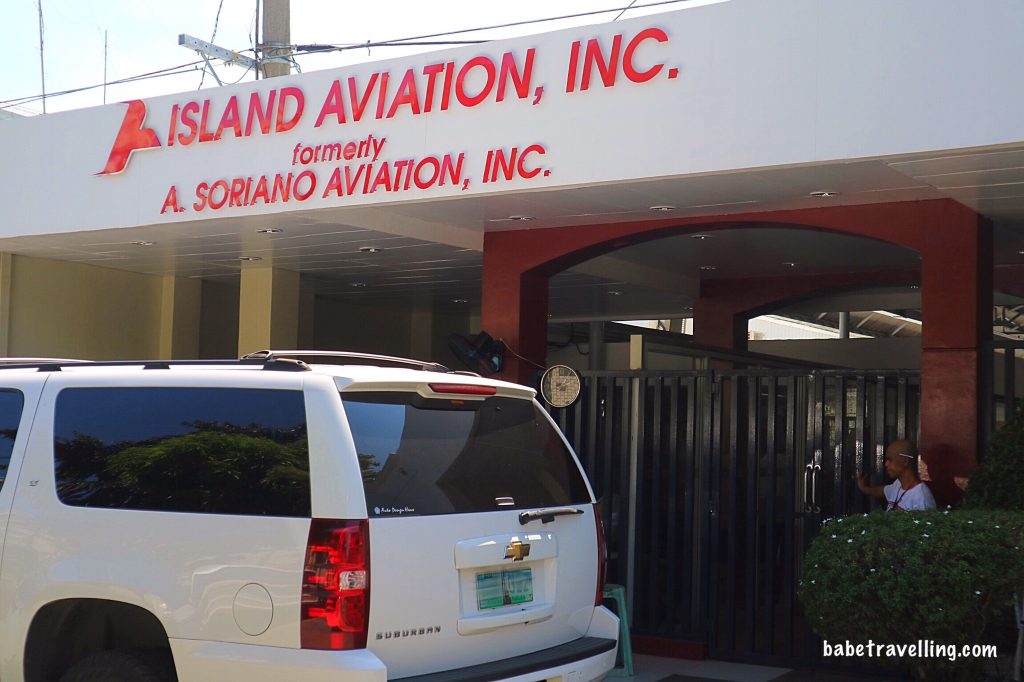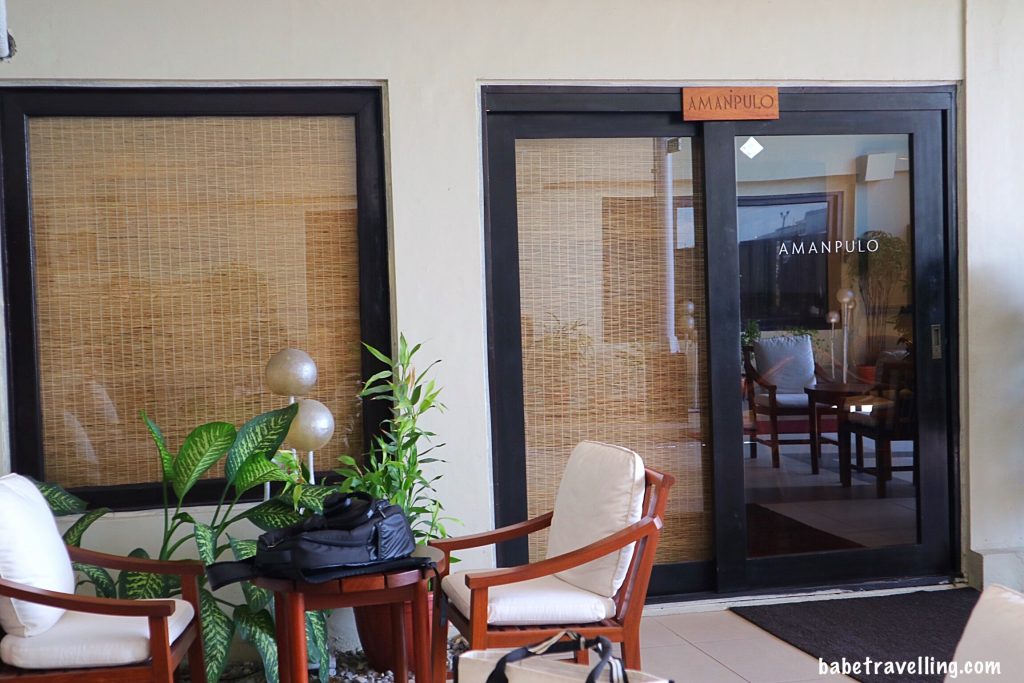 The plane awaits for you at the hangar and it will board on time.  However, the take off from Manila will depend on the air traffic of the airport, thankfully after the flight the shuttles are really fast and easy to get and you can even get the best limousine service Orlando company can offer.  It is usually congested so be prepared to be on the runway for awhile.  Relax, have a snack, read or watch movies.
On air, you will pass by several nice views like the Taal Volcano, Apo reef and nearby Palawan islands.  Then prepare to land on the strip of Pamalican island.  On top view, you will see that the island is ringed by white sand.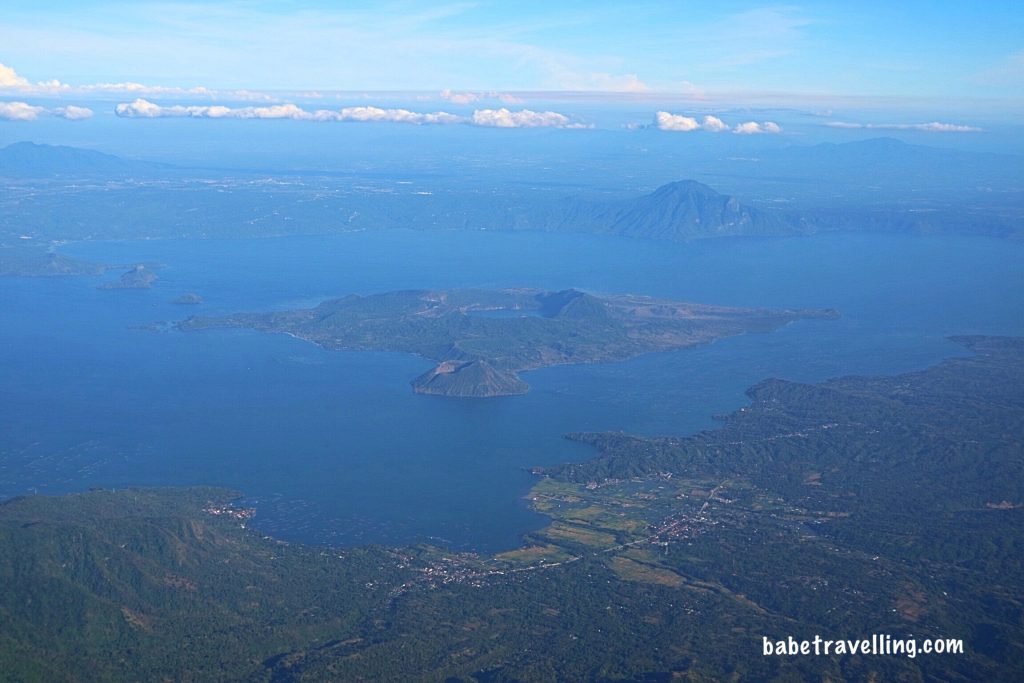 When you land, you will be welcomed with the sweet smell of white lei placed on your neck.  Each group of guests will be welcomed by their tour guides.  The tour guide will then drive for them around the island.  They will also brief you with history, expectations and activities from Amanpulo.  After the tour, you will be brought to your rooms.  Here's my villa for this trip:

To make things extra sweet, there is also a secret service that arrange your room every time you come back.
Breakfast, high teas and dinners are free from the main club during your stay.  There is also a Japanese restaurant that you can eat from but is not part of the package.  Of course, it's worth trying it.  Dishes are simple but everything is made well and fresh.    Here are the food with the chef and his team from this restaurant.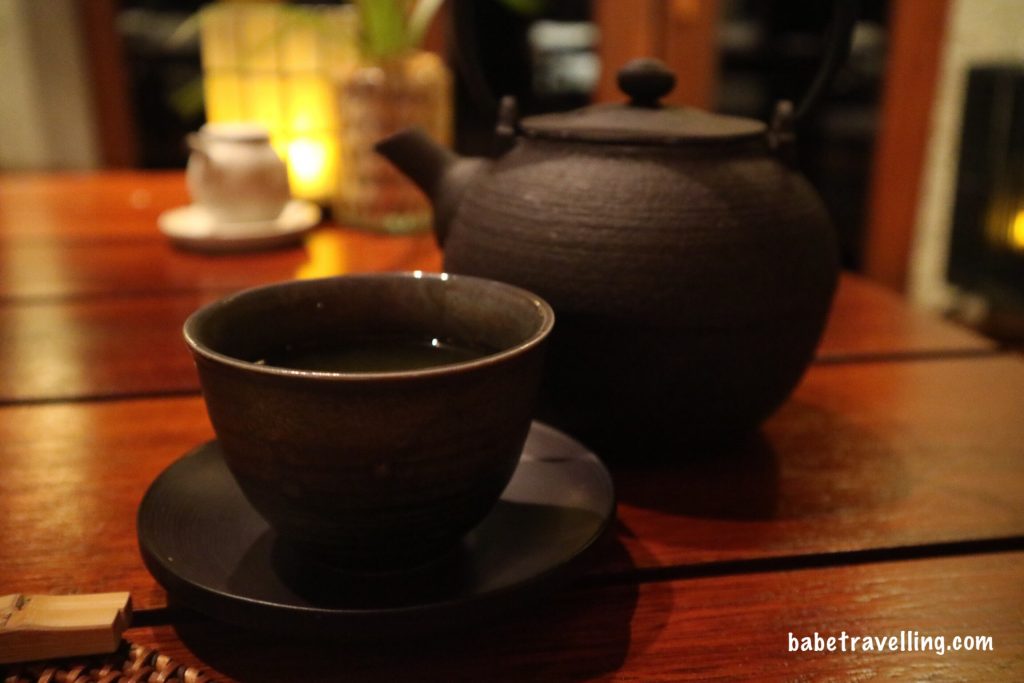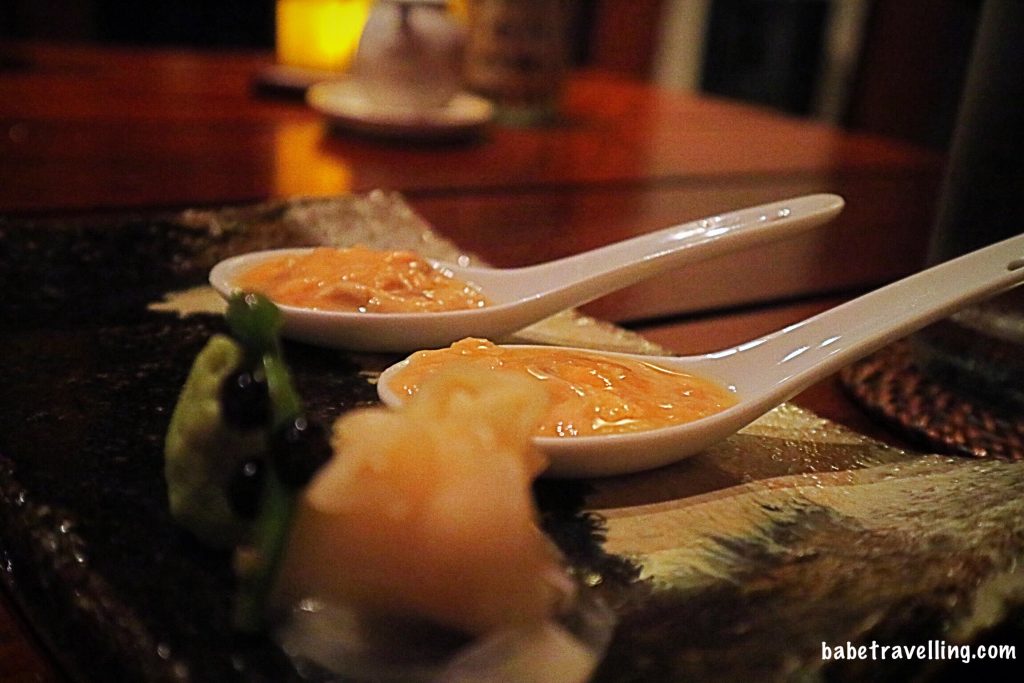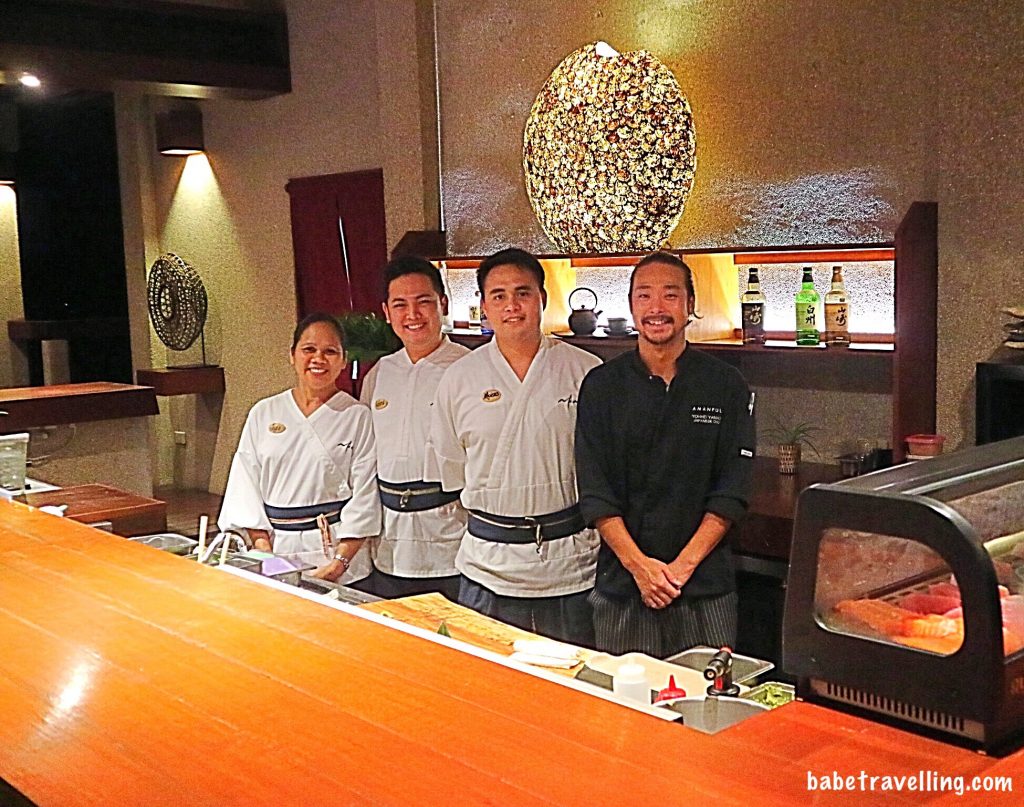 In the mornings, my first activity is usually to workout.  Amanpulo has a well equipped gym.   It is the highest point in the island.  Expect a slight workout getting up the hill.  They give free workout classes every 8 in the morning.  Depending on the day, the classes are different.  It's usually yoga on weekends.  Weekdays could be HIIT, treadmill, weights or there is also a trail run below the gym.  Pilates and TRX classes are also available but not part of the package.  Facing the gym is their spa where you can choose several treatments that you fancy.
After the workout, I take a drive and get brunch from the beach front which is another side of the resort.  I also do my work here and use it as my office.  I can't complain about the view.    On this side you can do several activities, such as snorkelling, paddle boarding with best beginner stand up paddle boards and kayaking.  These toys are readily available from their dive shop.  There is a snorkelling activity that runs twice in a day.  One in the morning and one in early afternoon.  Aside from these activities, you can also enjoy just lounging and enjoying the view.  Step on Amanpulo's white sand.  It is priceless.
Note that each room and rest rooms all over the resort is provided with anti- sand mites.  It is highly suggested to spread some of it on your skin every hour.   Sun blocks are also present so it is highly encouraged to lather them every so often.  No bites and wrinkles for this trip, okay?!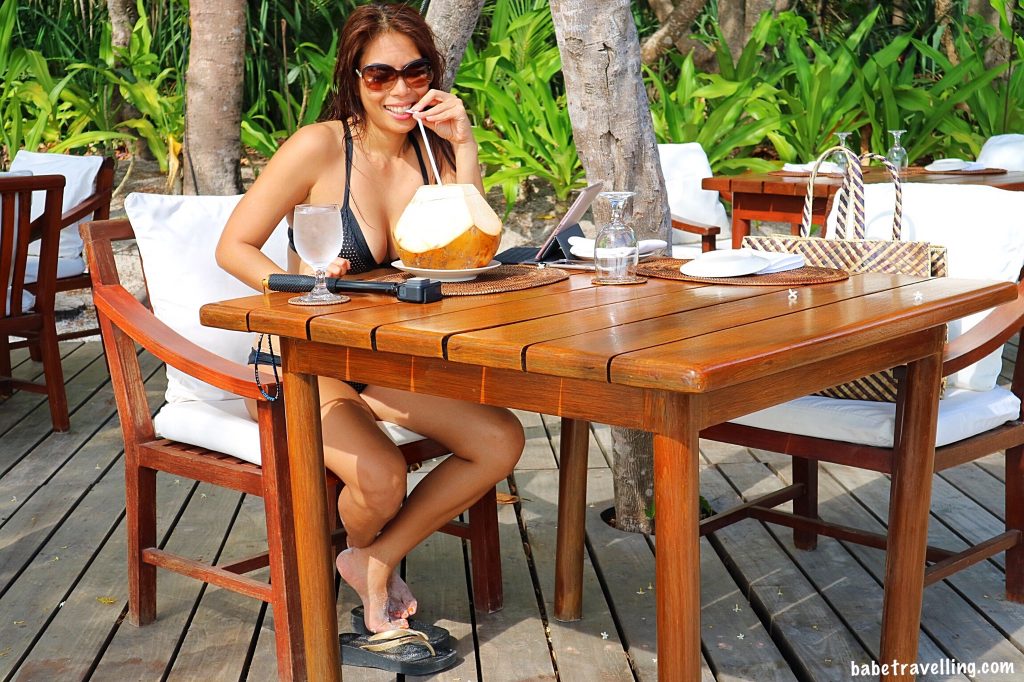 You must also know that there is a secret service that arranges the golf carts in perfect formation.  They also drop some water in the cart.  They have not failed to surprise me every time I come back.  The drive back using the golf court to my villa is also a nice experience.  I imagine myself living in this island.  It is like a high tech island equipped with its own Satellite for internet.  The rooms are nice and well thought of and it's not like you are living in the boonies.    There are no cars, only golf carts and bikes.  Imagine an environment with no emission.  Btw, they do need an upgrade on the bikes.  They are old and hard to maneuver.  It could also be  part of the charm which is alright for me coz Im not a biker.  The golf carts are solar panelled.  The drive is also an adventure, you get to say hello to the passersby including lizards and other colorful birds.  The colorful birds are too hard to catch on camera but I did keep a mental picture of their beauty.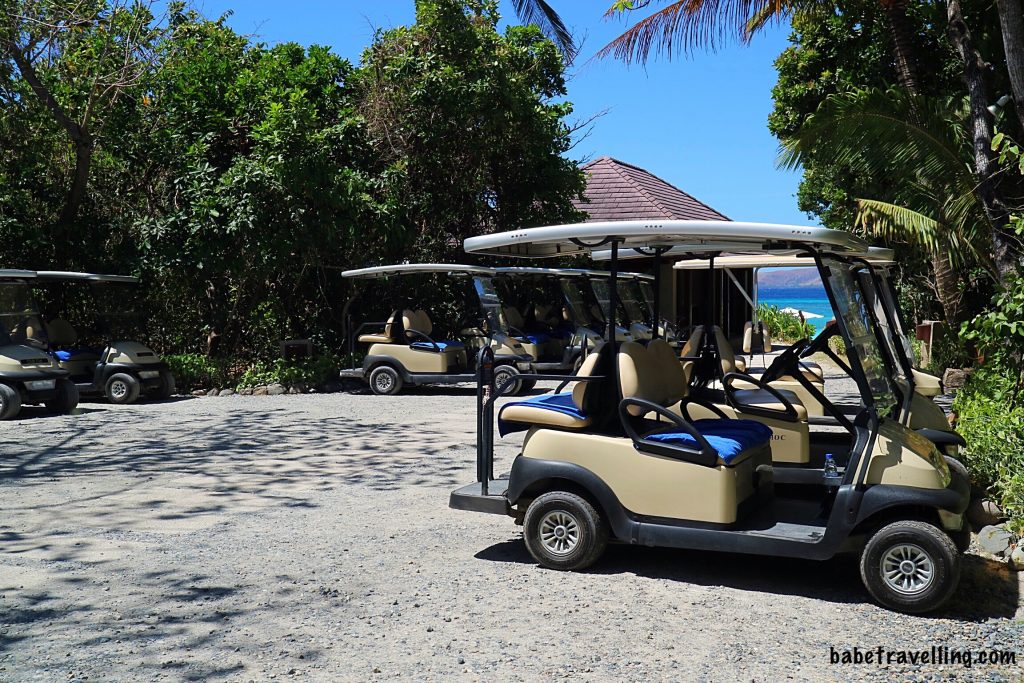 I opt to have late lunch at their main club.  Their main club has a pool and a nice view as well.  Food is great, as always.  If you are on a specific diet, the menu from breakfast to dinner is wide range.  You can also customise what you want to have and request from the chef.  They also make everything pretty including a slice of mango.
Another activity, you can take are boat rides.  I also prefer sunset cruises with music or limousine trips around the city with the best services from sites as https://www.arizonasedanandlimo.net/limousine-services-phoenix.html.  Amanpulo provides a local guitarist on board.  He knows a variety of music and it was fun hearing him play.   There are also food and drinks provided.   It is so beautiful to see the sun go down and disappear in the ocean.  The sky's orange colour is just so amazing  as well.
Amanpulo welcomes you again in their island.  The resort is beautiful coming from the ocean.  It is also perfect timing to go for dinner.  Food takes awhile to be served because they are specially prepared.  For dinner,  I got some fresh lobsters.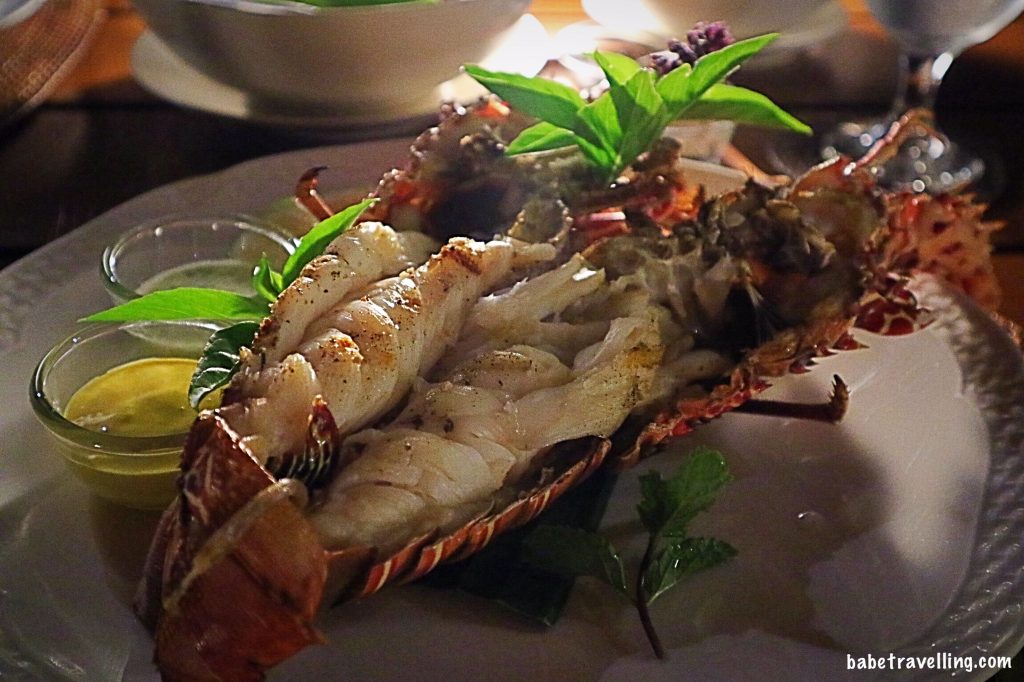 Amanpulo is definitely a place to splurge on!