After the Nationals 2017,  plenty of Ultimate players came for Lakawon island.  Some stayed for the day, some stayed more than a day and some even stayed just for an hour.  It's a great place to visit and get together after several days of Ultimate action.
This beautiful, quite-newly discovered island is such a gem in the grounds of Negros Occidental.  From Bacolod City, it takes about  1.5 to 2 hours land travel and then 15 minutes boat ride to get to Lakawon, you need to figure out of this is the best option for you, you can also check the travel agency specialising in luxury Thailand vacations.
The port has a ready system for payments.  You could do a day tour or overnight stays.  The day tour is easy to book.  While overnight stays, I might suggest to do advance booking online.  There are not much places to stay in yet and booking might be full specially on peak season.  Don't worry, the rates are the same online and on the island.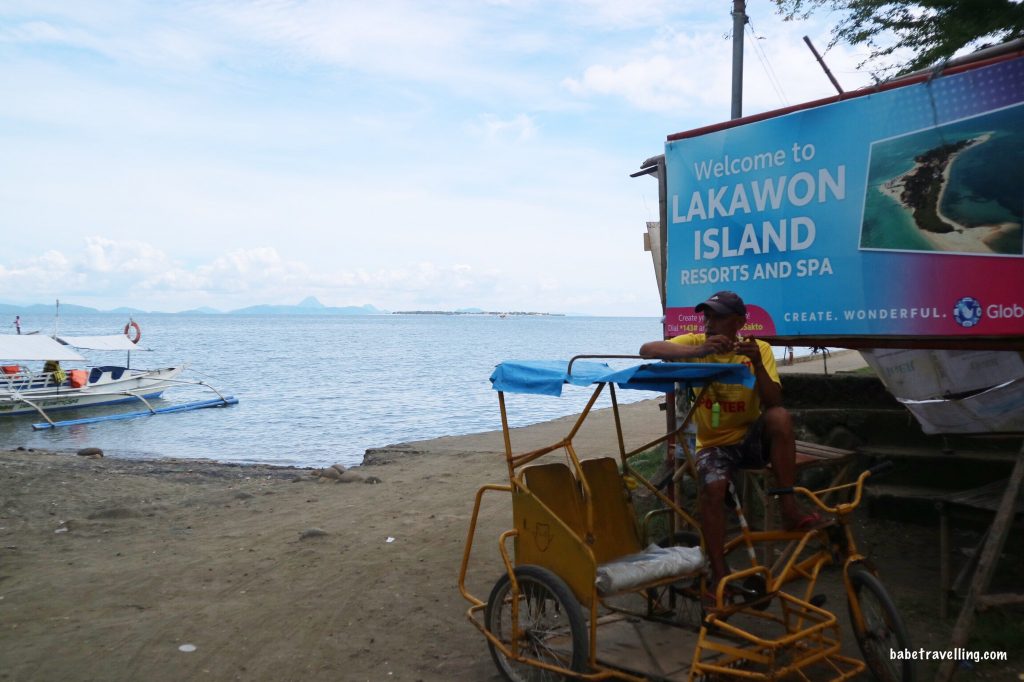 From the port as well, you will be guided by this lady entrepreneur who sells water and collects money for the restroom maintenance.  She is very friendly and she will practice english with you with such delight.  She also does the stamping on your wrist if you want to get in the boat.
If you're still waiting for your tandem kayak and have the time, there's a watermelon stand right around the corner.  It's so refreshing and sweet.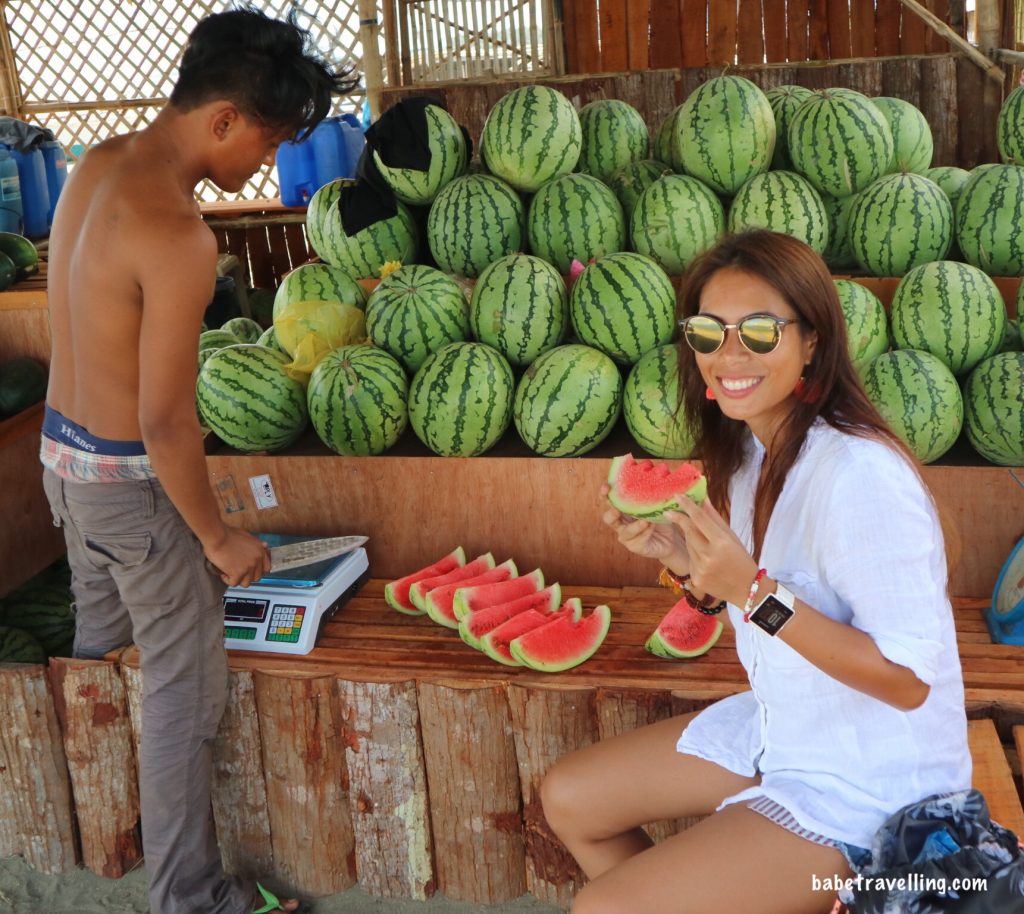 The boat is a comfortable ride especially if you sit in the middle.  If you are more of a risk taker, may I suggest going on the sides.  There is a high chance you will get wet as the waves can come pretty big.  Be sure you will bring your wet proof bags to protect your gadgets and other important items like your wallet.   There is also a need to wear a life vest provided by the boat.
Can you see the risk takers from this photo?
When you land at this beautiful site, get ready to soak your feet on this beautiful white sand.  Get a party hut for the day as a place meet up and to put your things.  You can also lay down on this wooden benches to get some tan.
Of course, the popular bridge walk  is a must to cross and take photos with.  To make it more fun,  I also took a photo underneath it.
There is also a popular swing you could do with your soul sisters like we did.
The floating bar is also a must visit place even for the non drinkers.  It's so fun to just chill, relax and think of nothing but good times at this interesting infrastructure.
You also do not have to worry about dining.  Lakawon island serves delicious food.  It could be more pricey than a provincial rate but it's not too expensive to shy away.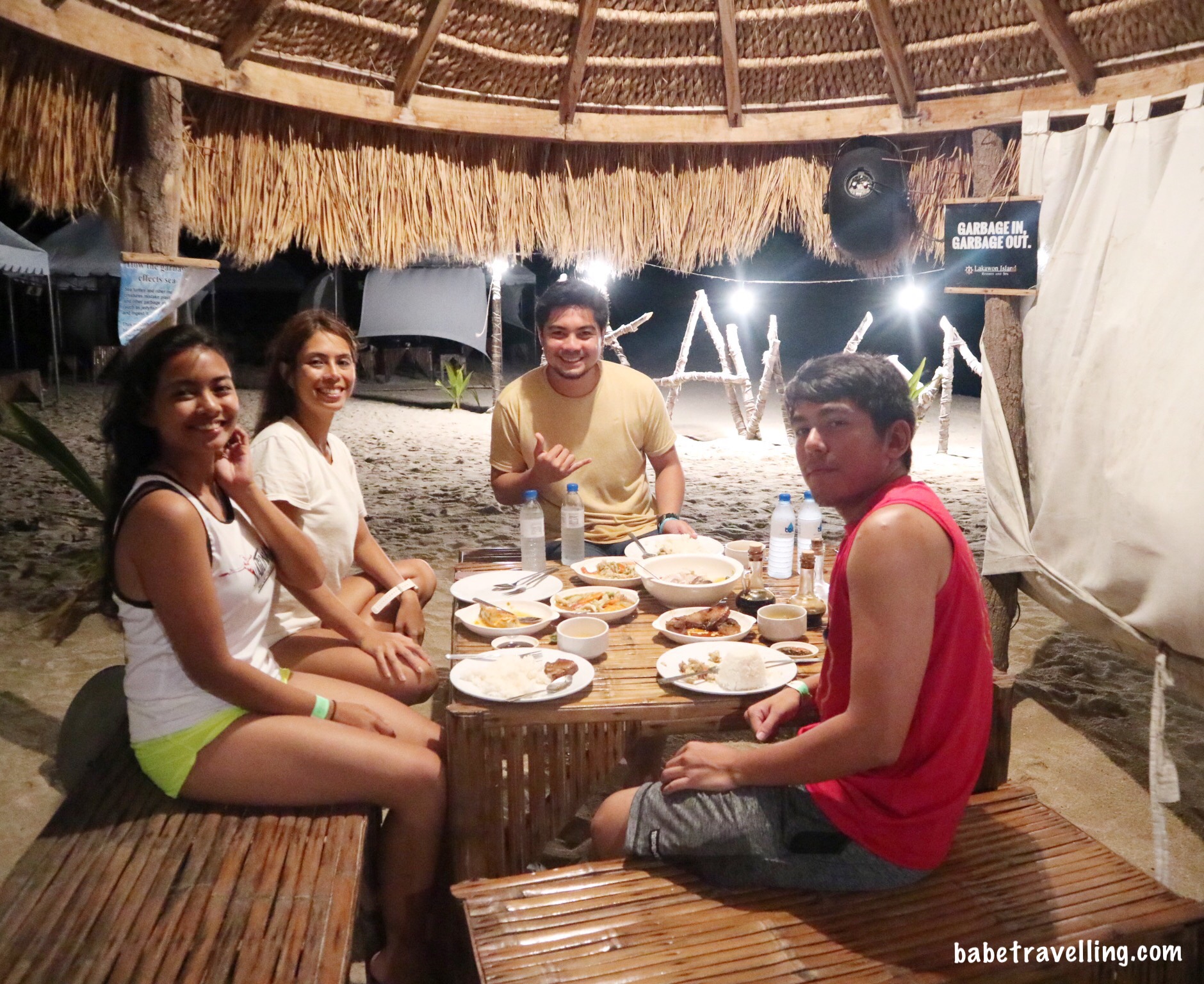 Yes, this island is a must visit especially with a great group of friends.  It's a charming place and the beautiful white beach will not disappoint you.
There are also other sites to visit in Negros Occidental.  Here is a 2 minute summary of my ultimate weekend: