I took my mom out for a date in Verlaine.  Verlaine,  is a trendy modern Mexican restaurant found in Beveryl blvd.  It is very near Beverly center and steps away from the Sofitel hotel.  The signage is not so loud.  Look for this blue and green entrance with a garden like facade.
There are two sides of the restaurant.  The first side is when you enter.  It looks like a  comfortable indoor restaurant.  It has red soft couches and black tables.  The second part is an outdoor patio.  It also has its own bar.  We were led to a table outside.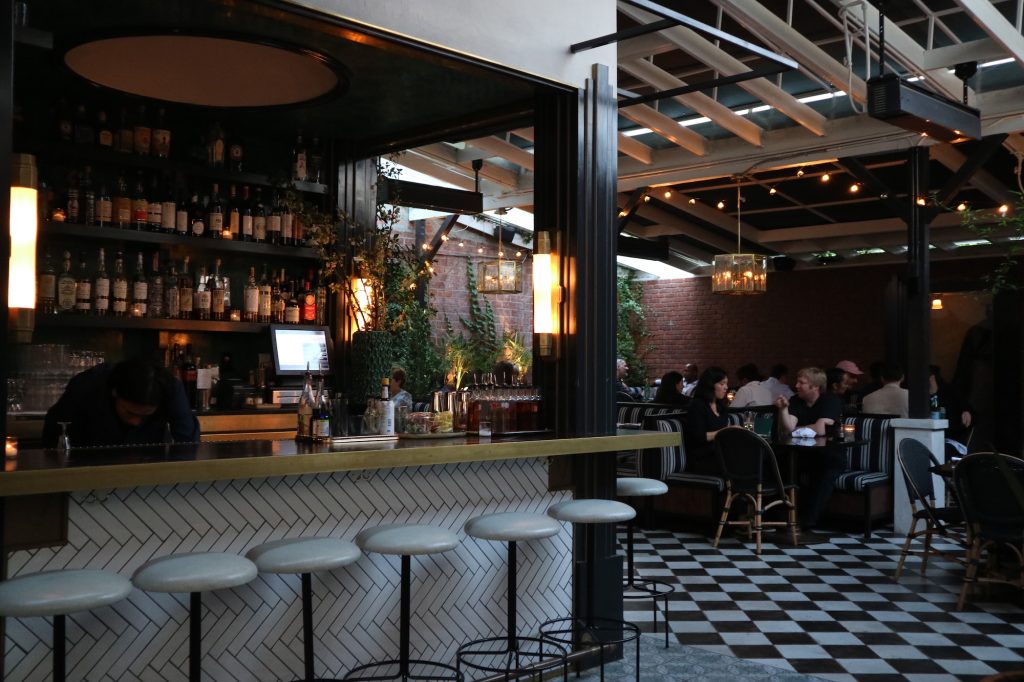 Our server asked us for our drinks first.  The menu is composed of two pages of food menu  and the rest are for drinks.  We asked for mocktails which are not in the menu.  Mocktails are virgin cocktails.  We were prepared with virgin mojito and virgin margarita.  They still look pretty without the alcohol.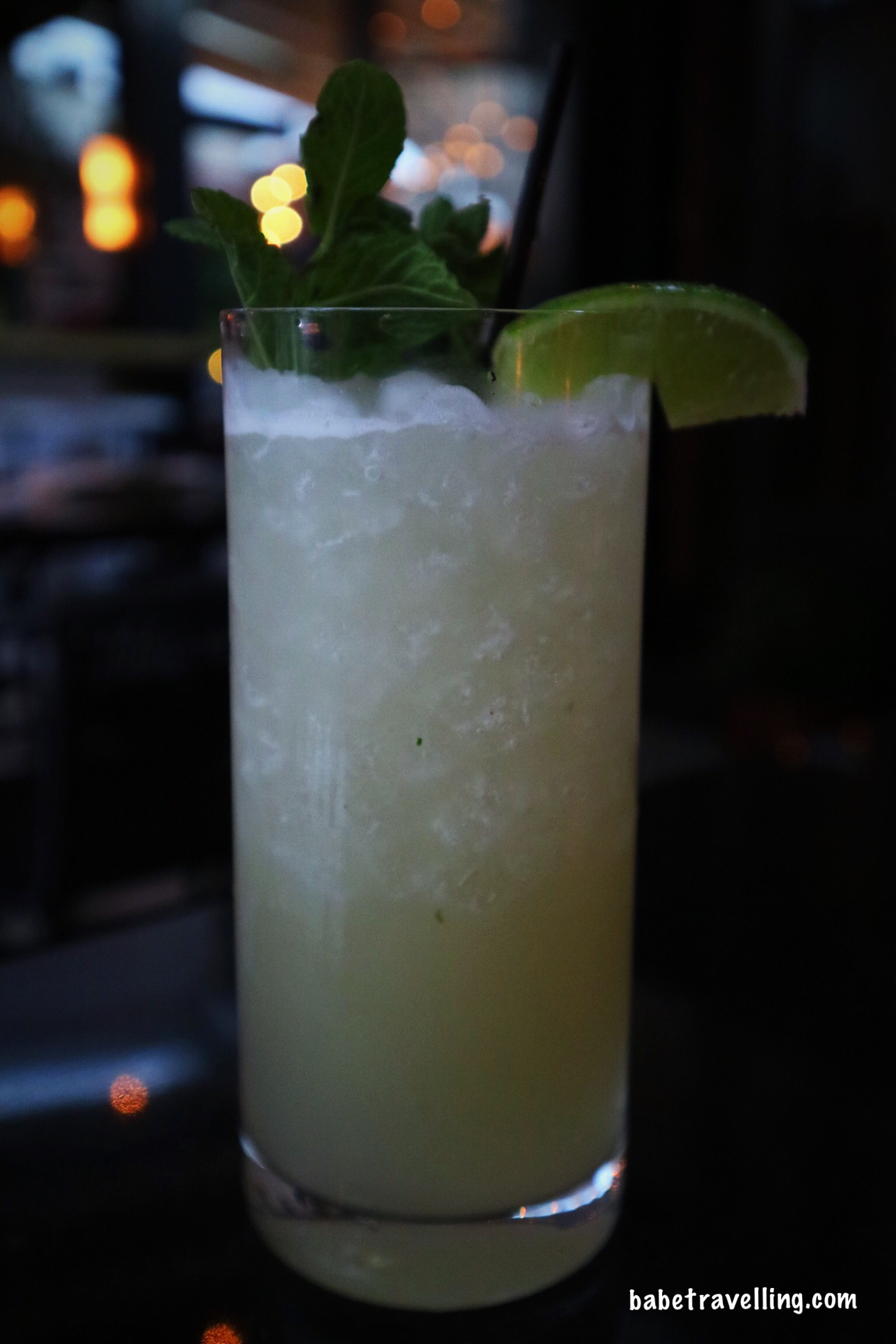 Then we ordered the appetisers.  We ordered fish tostada (9$) and sardines taco (9$).  Both of them have interesting taste but I prefer the former.  The fish is found inside the tostada and the small wasabi dots add to the flavor.   
While the sardine taco is also good but I was not able to taste the sardine well.  It tasted like any other fish.  The presentation of both  of the appetisers are nice.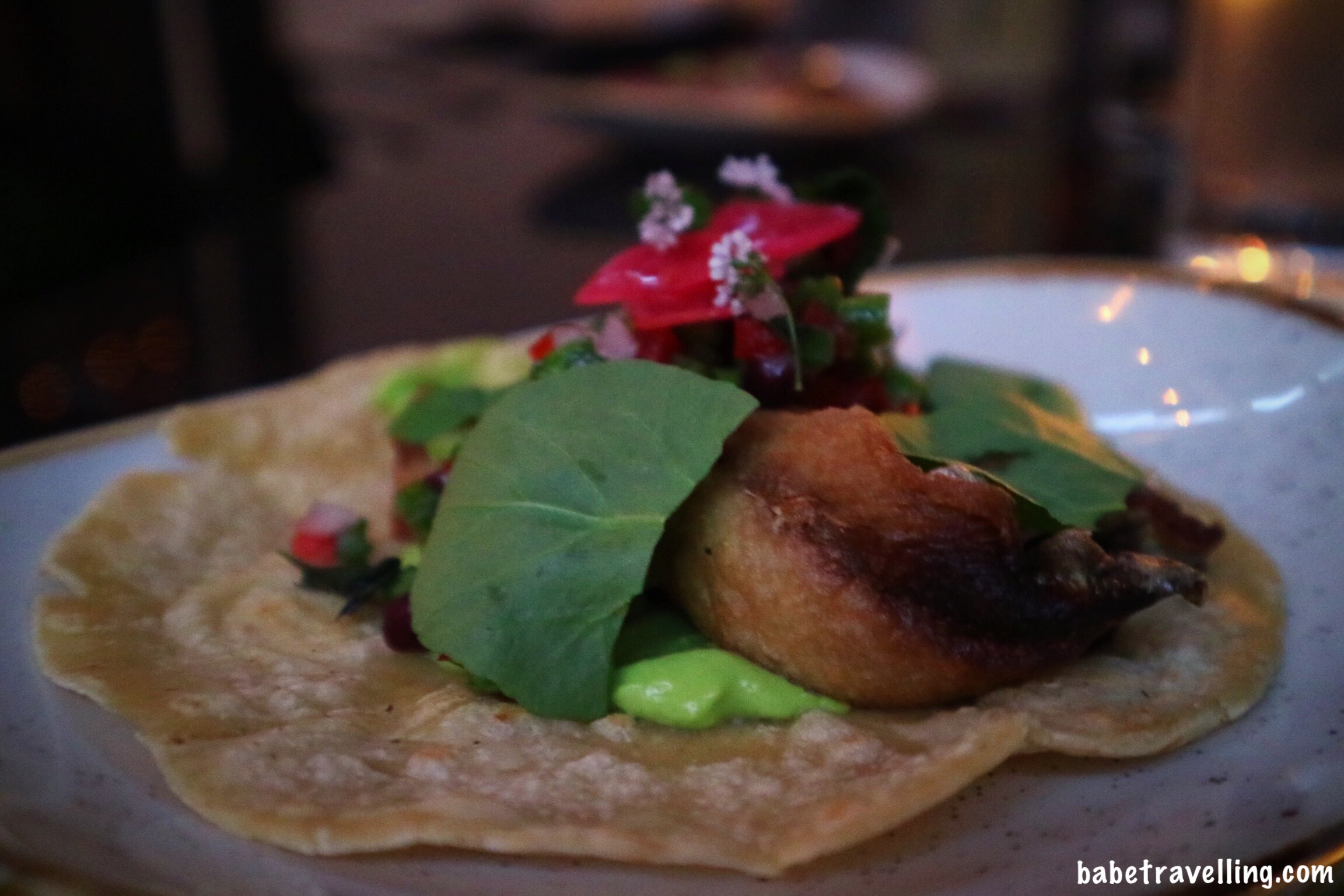 For our mains, we ordered,  New York Strip steak  ($34) and Fish of the Day ($27.)  We were told the New York Strip steak are 2 small cuts of beef.  It was a huge order for a petite female but I'm pretty sure one man can take on this.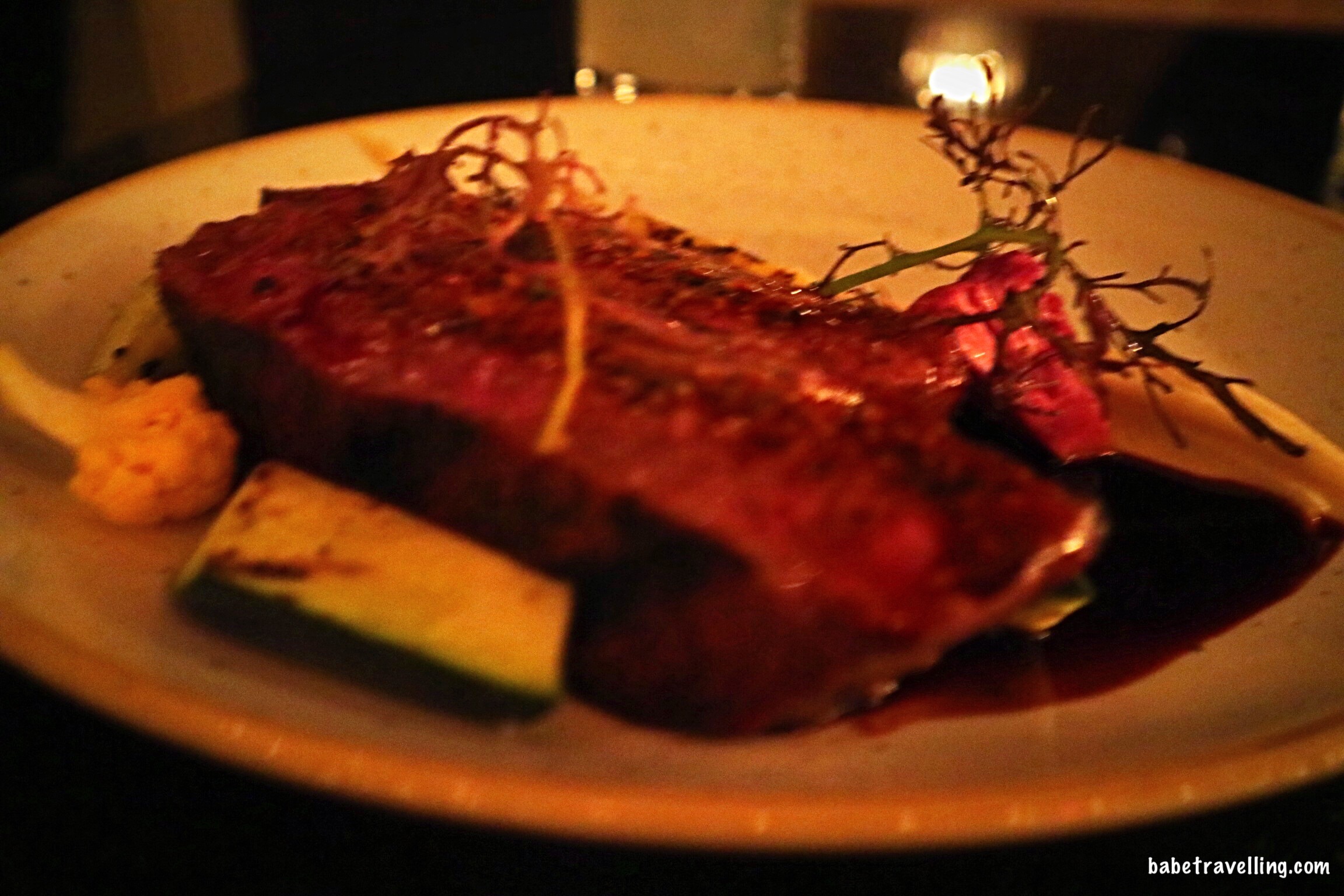 The fish of the day is a yellow tail fish and fresh Maryland crabs. It was a light perfect meal for me.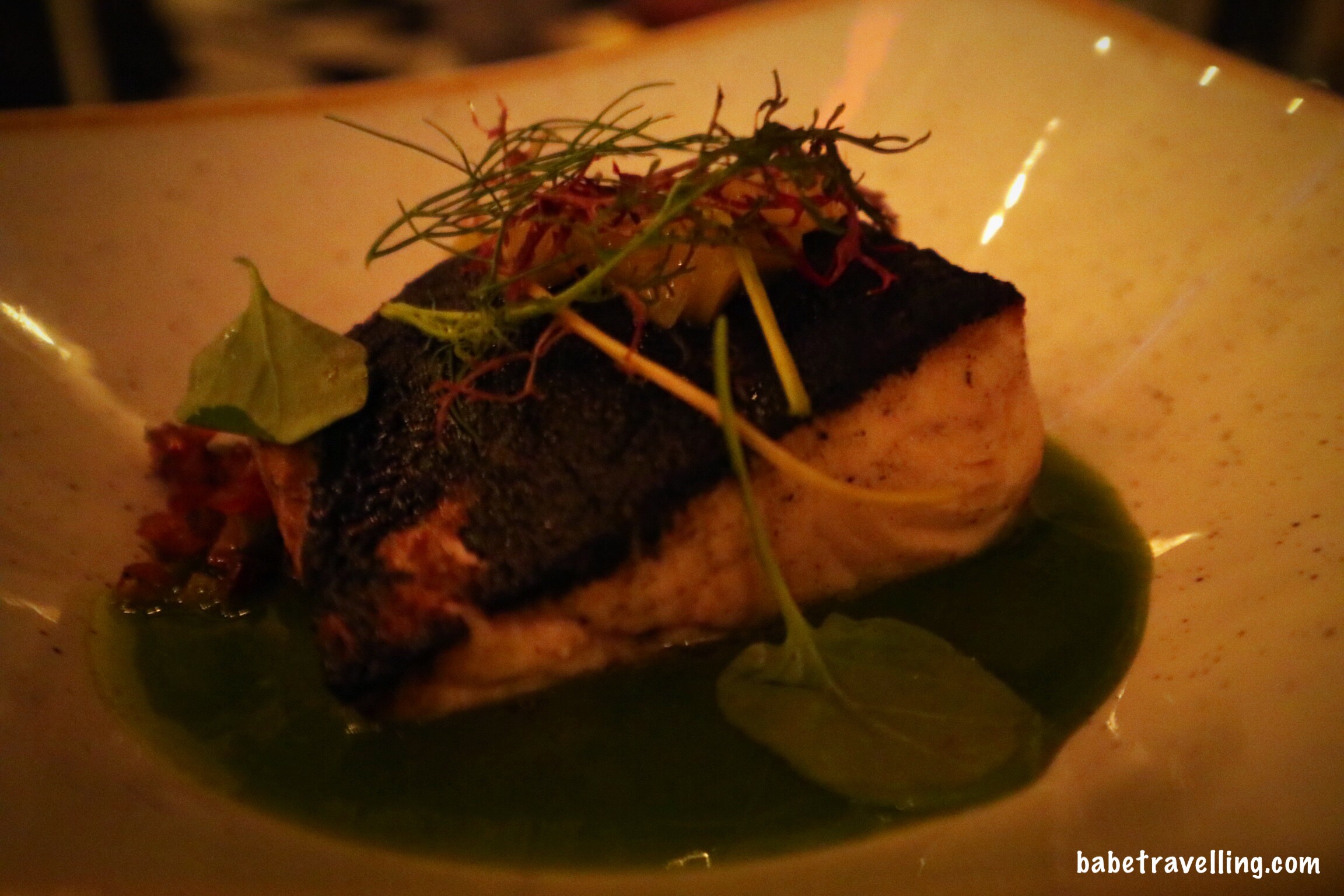 For desserts we had mixed berries (9$).  This was light and not too sweet.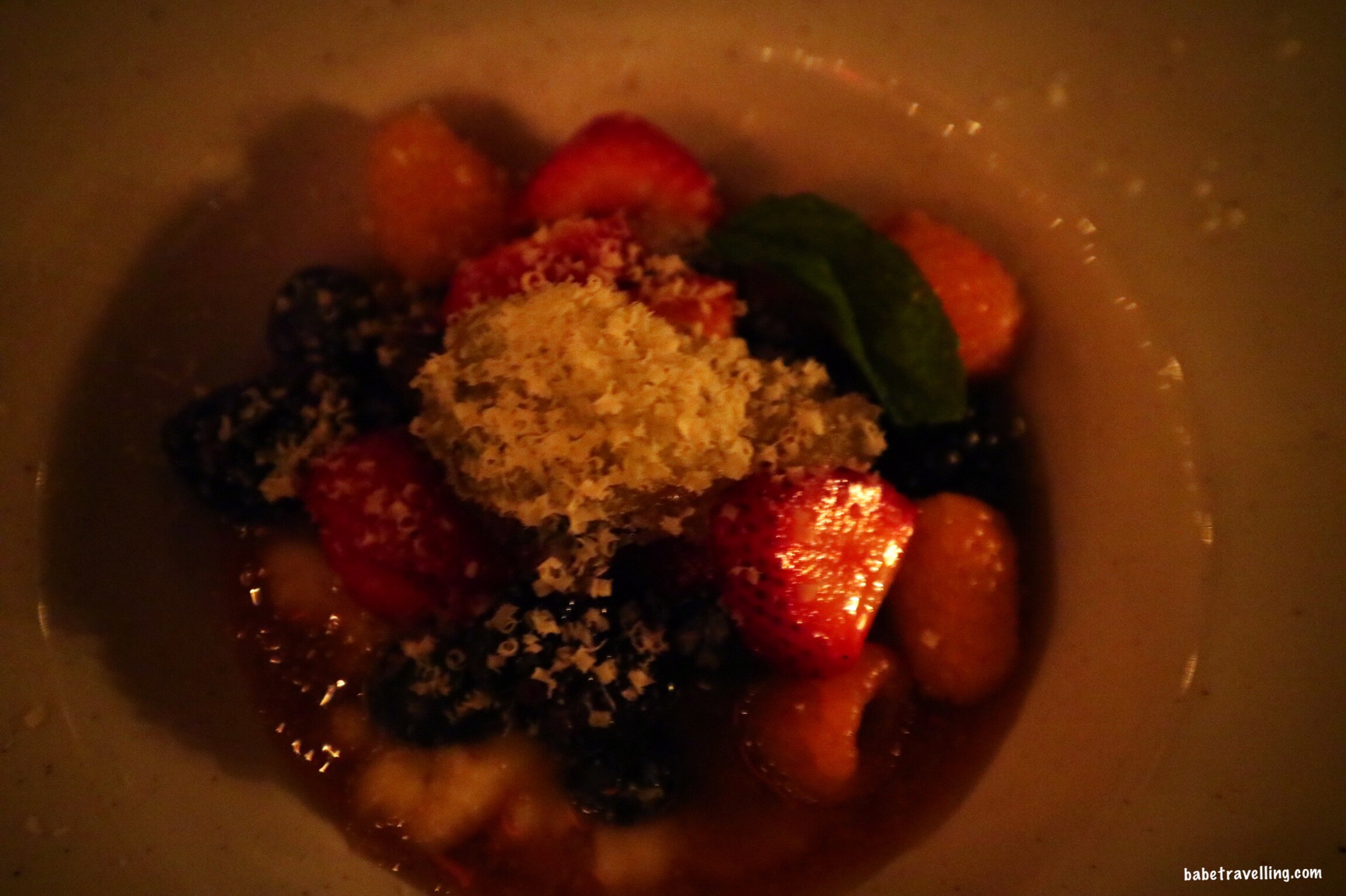 Verlaine service is excellent.  In fact we book from Open Table, a day after we were supposed to dine but they made a way for us to get a seat.