A 3 hour drive from Manila brings you Cavinti falls, formerly known and popularly known as Pagsanjan Falls.   This 90m drop is a fun and adventurous tour.  To get here,  drive SLEX and exit in Calamba and follow road to Pagsanjan.  You may also commute by bus by riding towards Sta. Cruz and riding the jeepney to Pagsanjan.




To get started with this adventure, book with any resort along the rapids in Pagsanjan.  Booking is quite easy and there is no need to haggle.  Tourism is quite organised here.  Then the boat will pick you up in front of your resort.   Changes in arrangements may happen and this is only to improve your tour experience.  As of this trip,  only 2 people are allowed per boat.
Shooting the rapids begins calmly.  Enjoy the view.  The greeneries on the mountains are quite awesome.  Sometimes, you will find monkeys or snakes.  Expect the chirping of birds.  Get ready to get zen.  Close your mouth, though.
The trail will become exciting.  You have to pass by small and big rocks.  They can be a challenge to the boatmen and you will see them in action on how to get pass the hurdles.   Sometimes, they have to lift you up.   It's incredible workout to see.
There will also be a passage way where you will see people on picnic.  Don't be shy,  people from Pagsanjan are the nicest and the friendliest.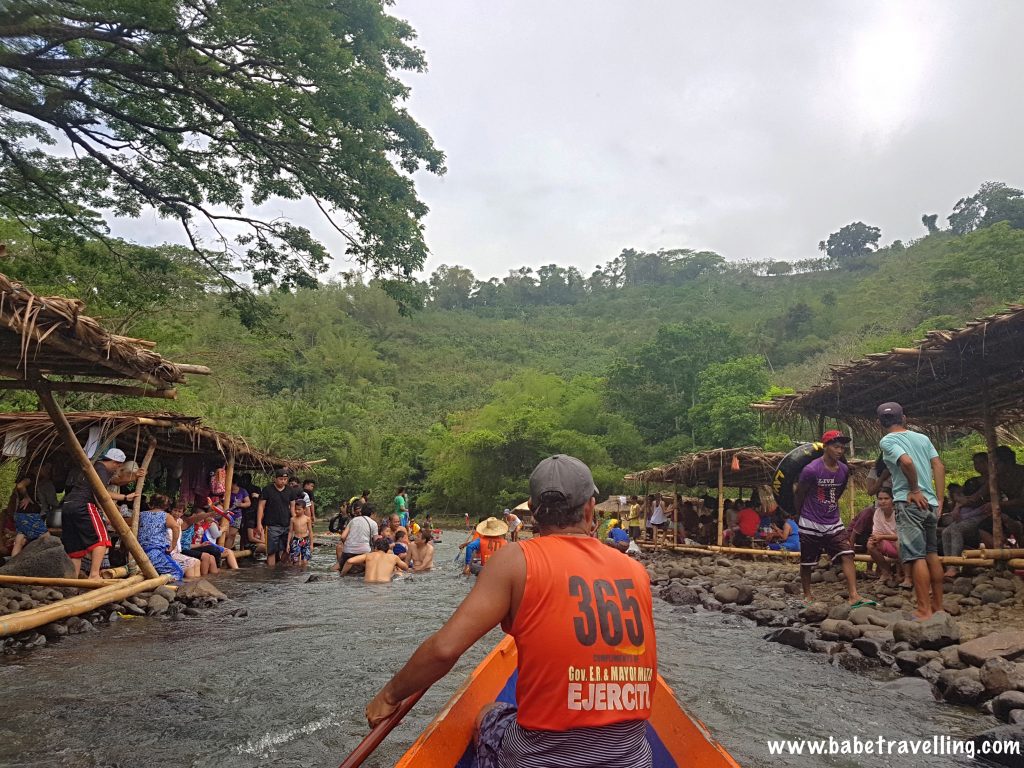 Before landing to the sight of the big falls, there are smaller falls that you will see.   This depends on the season.  Summer season will always have less falls to see.   On one of them, you are given a chance to go down the boat and stretch.  You can also buy water at this stop.  Note that they could be expensive but if you feel like helping out, you can always do your charity.   Beers are also a possible sale.
Then comes Cavinti falls.  This is your grand objective to see.  The sightings does not stop where the boat stops.  It gets more exciting because you can enter and get inside behind this falls.  A small cave is found behind this falls.  You can swim here and chill for a moment.  There is a make shift raft that can take you inside.  They have a rope where they can pull the raft towards the falls.
You can also help in pulling just like my godson, Aidan.  Ain't he strong?
Once inside the cave, don't forget to take a picture and smile.   You did it!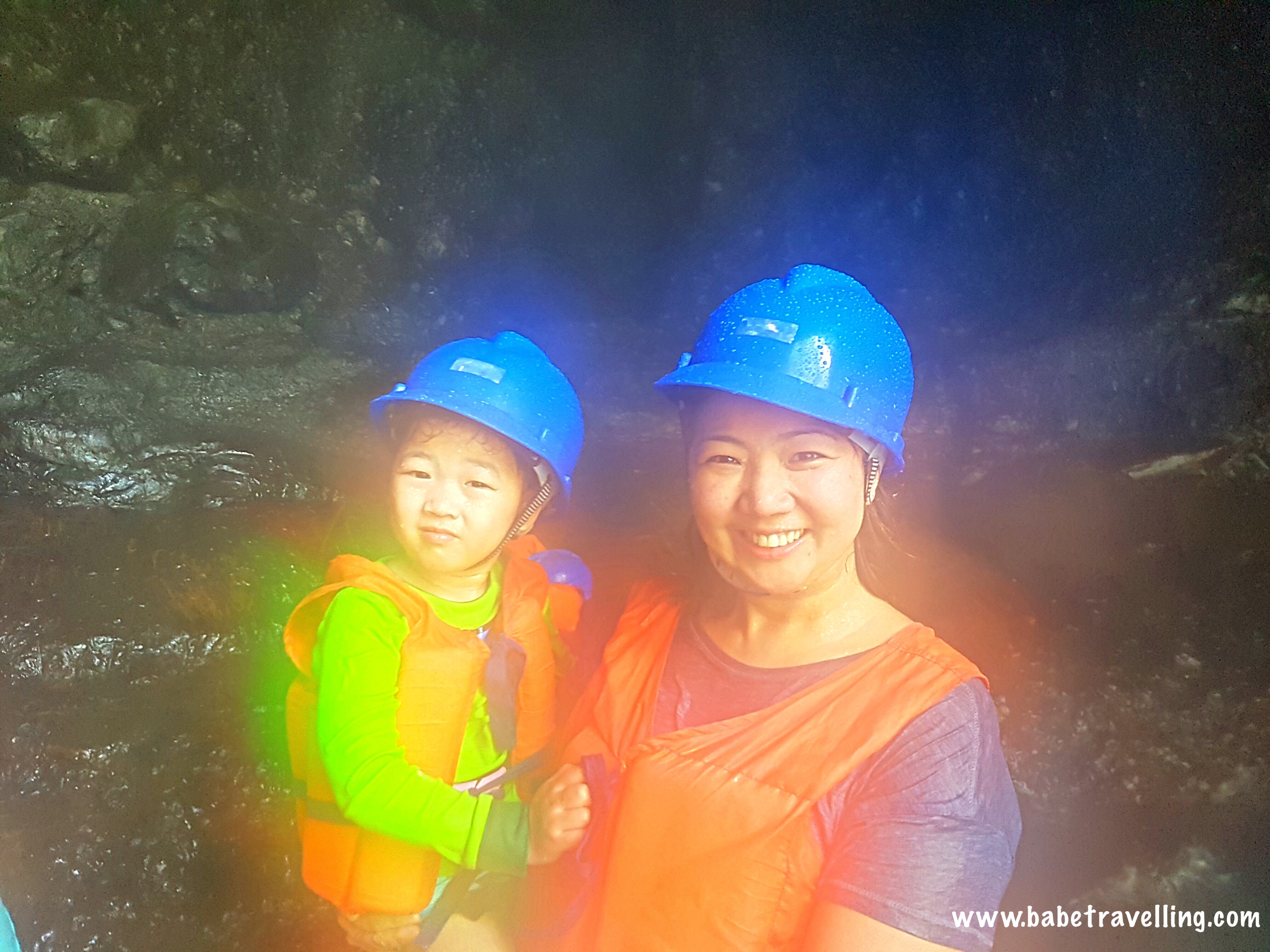 Here's a short video of our ride from the rapids to the falls.  Watch the boatmen in action.