Amorita means little darling in Spanish and it does make a perfect name for this resort in Panglao, Bohol, Philippines.  It is world class in its service and feels like a boutique hotel with wide space and full amenities.  In this story, I will relay to you why Amorita is such a darling. 
Once you enter the surrounds of Amorita, Bohol, you will feel relaxed instantly.  There is an instant zen feeling that I felt once their gate was opened.  I got down from my van and started walking the gardens of Amorita.  It felt like true vacation.
I came off from active holidays so coming here is such a great delight.  Two hours away from Bohol is Apo Island.  I made a blog about this trip and if you like to check it out, click here. Then I did glamping from an island an hour away from Bohol.  If you want to know more about Pamilacan island, here is my lovely adventure.
I stayed in 2 different rooms in this resort.  I do not know which is greater and would love you to be the judge of it.  First is the 1 bedroom suite.  It has bigger space with living room and a veranda.  Here's how it looks like:
On my first day of stay, they gave me this set up with champagne, fresh fruits and super delicious homemade of cookies.  The GM, Noel Miranda, also left a note which was very nice and personal from Amorita.
The second room I stayed in Amorita is a villa.  Of course, it has your own pool which was amazing. I made a video for it so you can appreciate how it looks like.
For dinner and you feel like eating in a nice Spanish restaurant, may I recommend Tomar Tapas and bar.  Order some tapas and wine and your night will surely be great.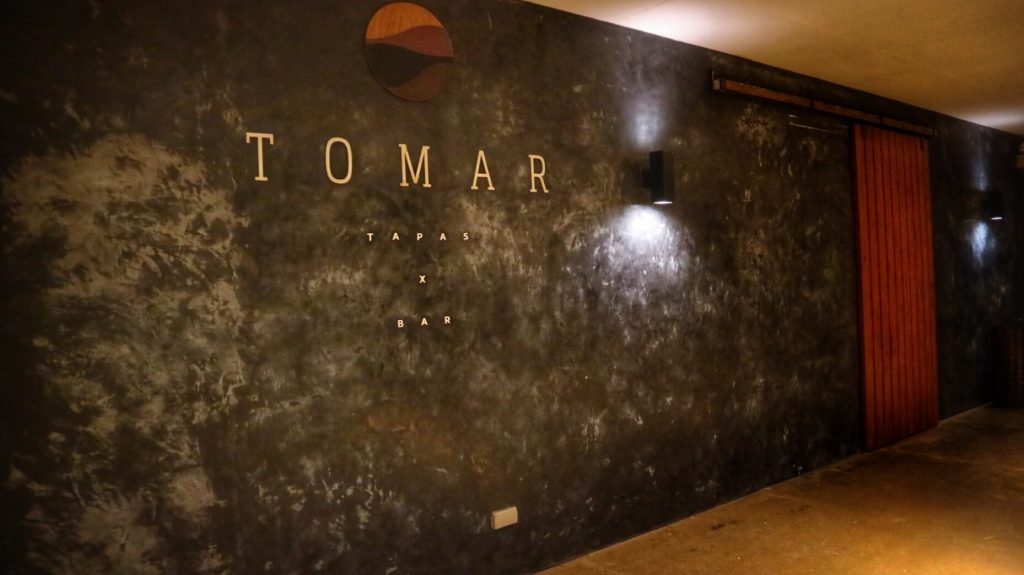 Here is Amorita's GM, Noel, who came and treated me for dinner at their fancy restaurant.  Missing in the picture is the Paella Negra and churros which are also recommendable dishes to order.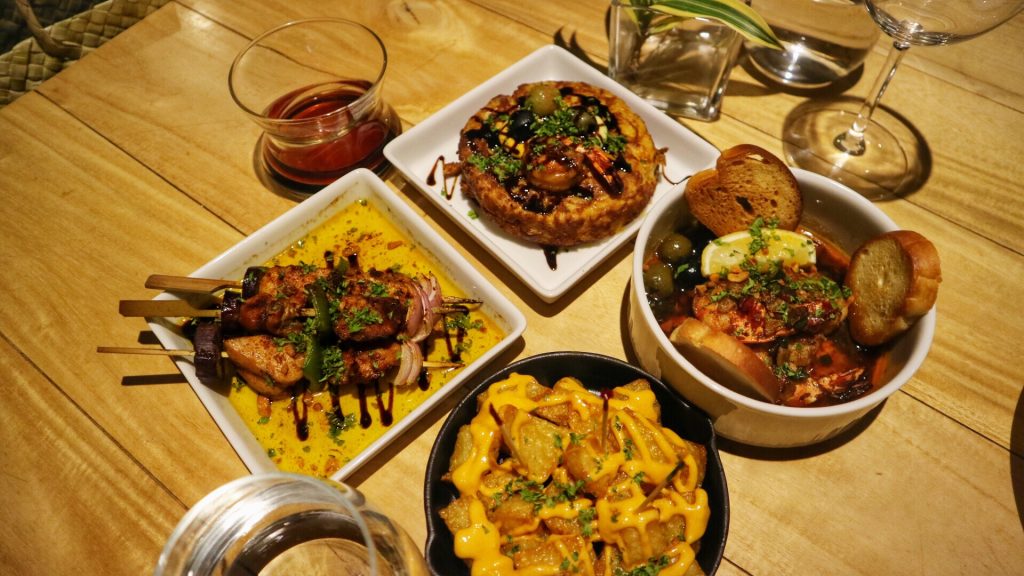 Swimming in your own pool is quite nice nonetheless, Amorita provides two other pool and spa builders in the area.  The first one is found by their lobby and were most visitors come in for a visit during sunset.  I had cloudy days during my stay but it does not take away the beauty of this infinity pool.  Your view will be the white sands of Alona beach and there is a quick entrance to this beach, as well.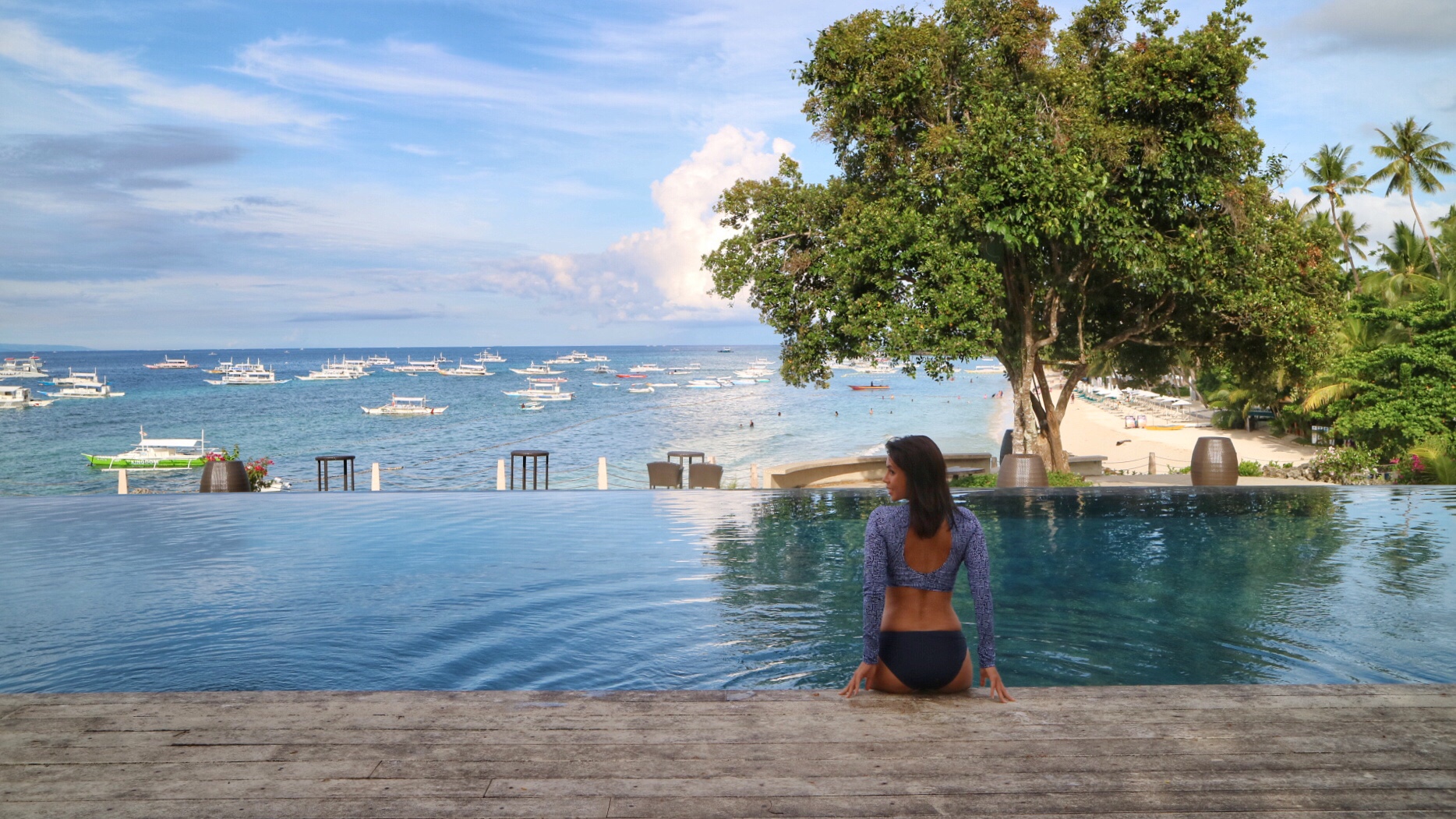 The second one is found in the inner part of the resort.  This is also where resort guests come for breakfast.   They're breakfast buffet is so good.  Don't miss Bohol's local hot chocolate called
"sikwate."   This poolside is bigger with a kiddie pool on the side.
Apart from the 2 swimming pools, what I love about Amorita is having their own quiet little cove.  Having a cove of your own to enjoy this beautiful white sand is quite special.  They provided benches so you can relax here, sun bathe or read a book.