It's another fine day at the Fort without the chaos of Manila.  I find myself walking to this neighborhood restaurant, James and Daughters to see some friends (KTG aka Kain Tulog Gang).   It's a friendly space with a relax culture.  The chef, Mr. Jonas Ng makes you feel at home and has a goal of feeding you plenty.  The interior of the place has a fun vibes just like the chef.  They do have a function room if you want your event exclusive.  At the entrance is the Westin showroom, its driveway and a fountain which is pretty inviting.  They also have parking space and it's free btw!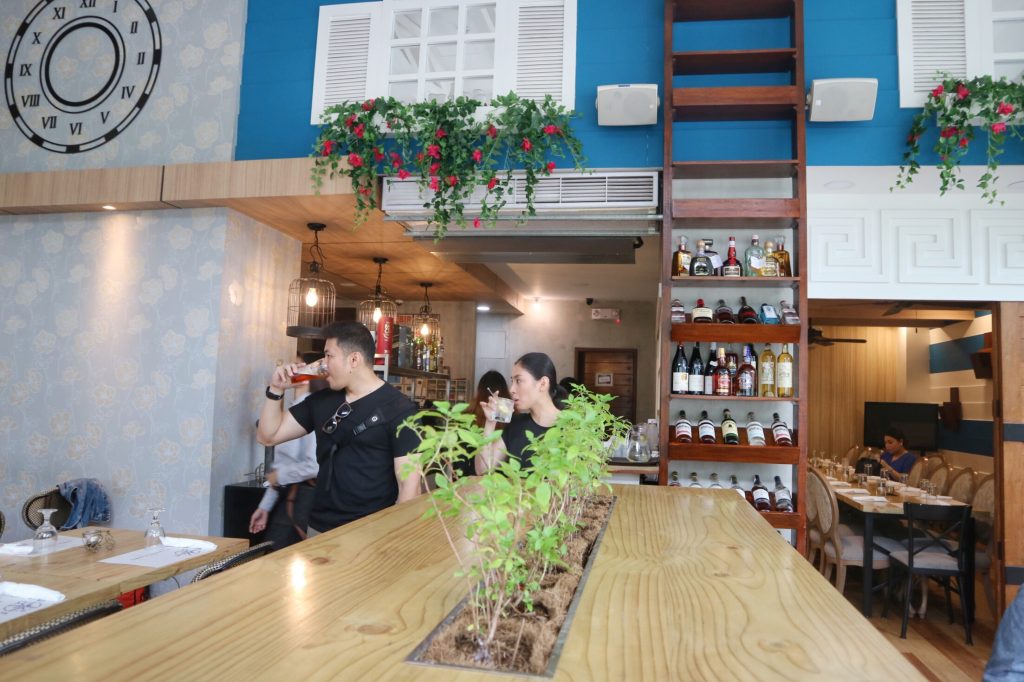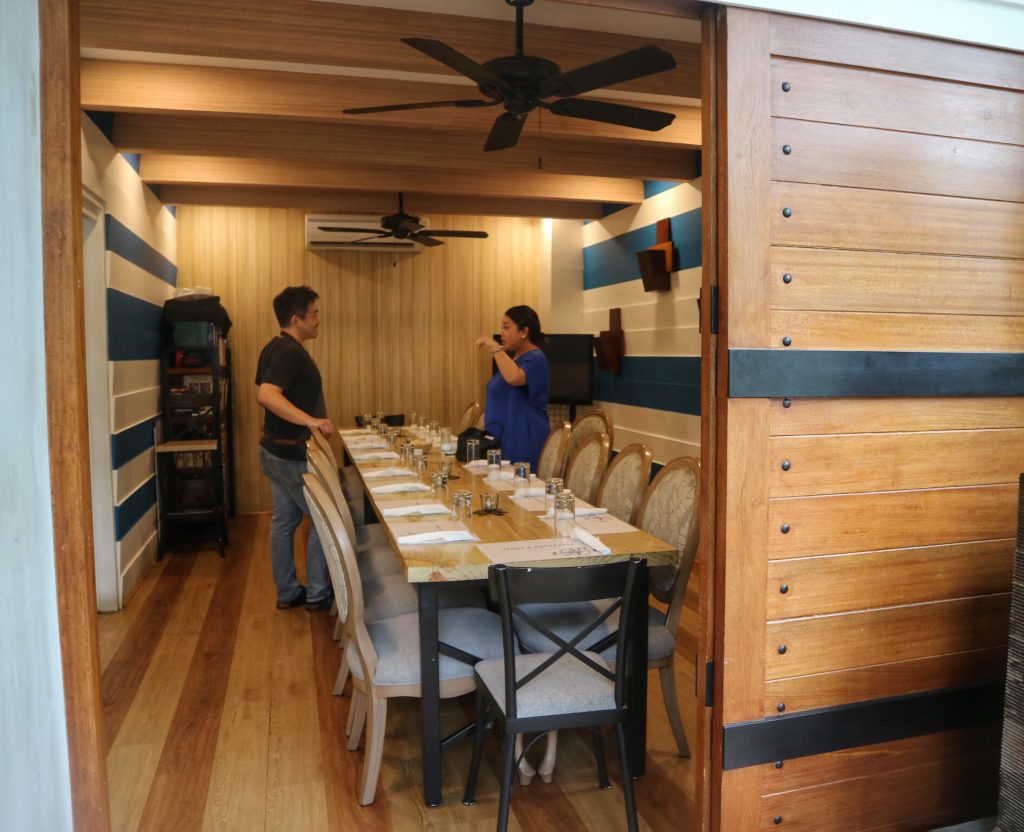 James and Daughters has an extensive menu.  The dishes are pretty international with local ingredients.  Chef Jonas made sure that what you eat is as fresh as possible.  Just like this Stir-fried XO Prawn Noodles.  It is a famous dish in HongKong and the ingredients are from local farms.  You can see my more detailed experience of the different dishes here.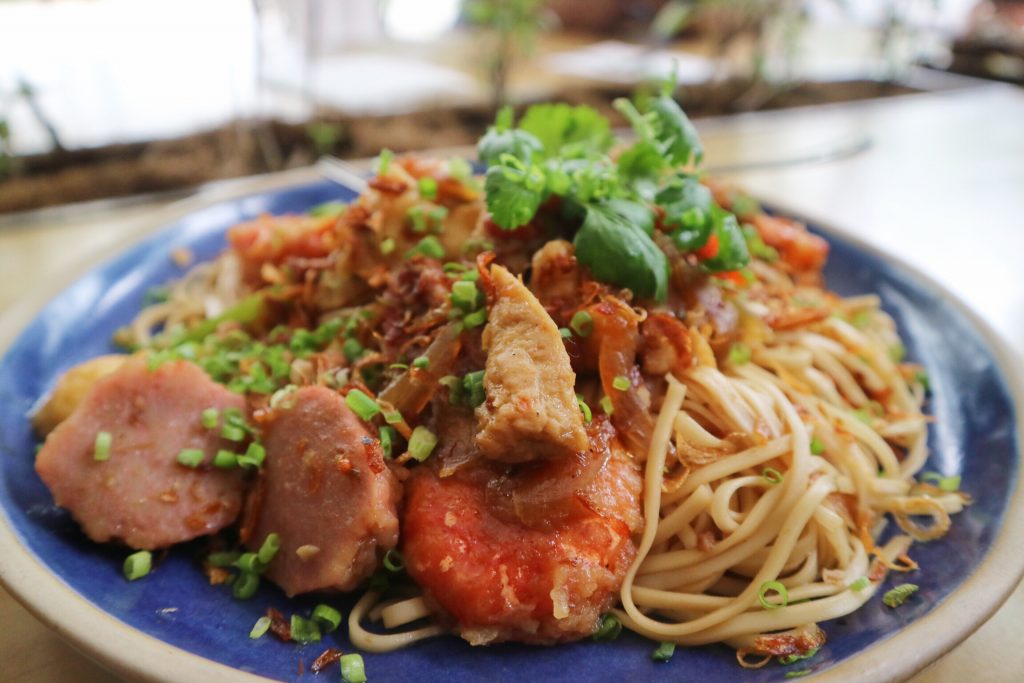 This visit is more dessert based!  So here are my favorite desserts from James and Daughters.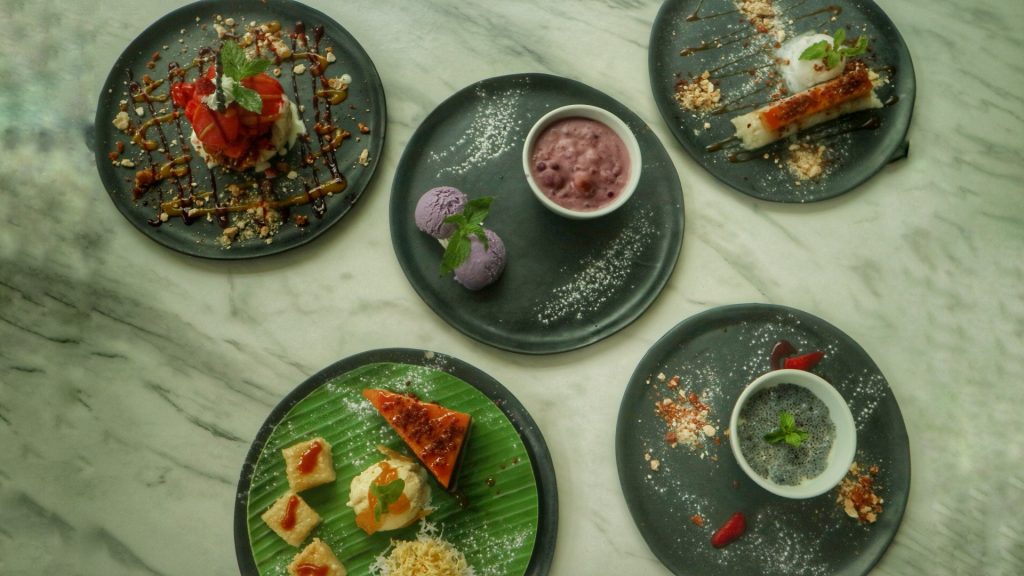 The suman a la Hasset is a different twist from the regular suman we buy from the market.  This is Chef Hasset Go's favorite. Steamed rice, vanilla custard, purple yam, coconut glaze, and coconut sorbet.  Yep, there is leche flan on top and ube inside.  The ice cream is foamed and very light.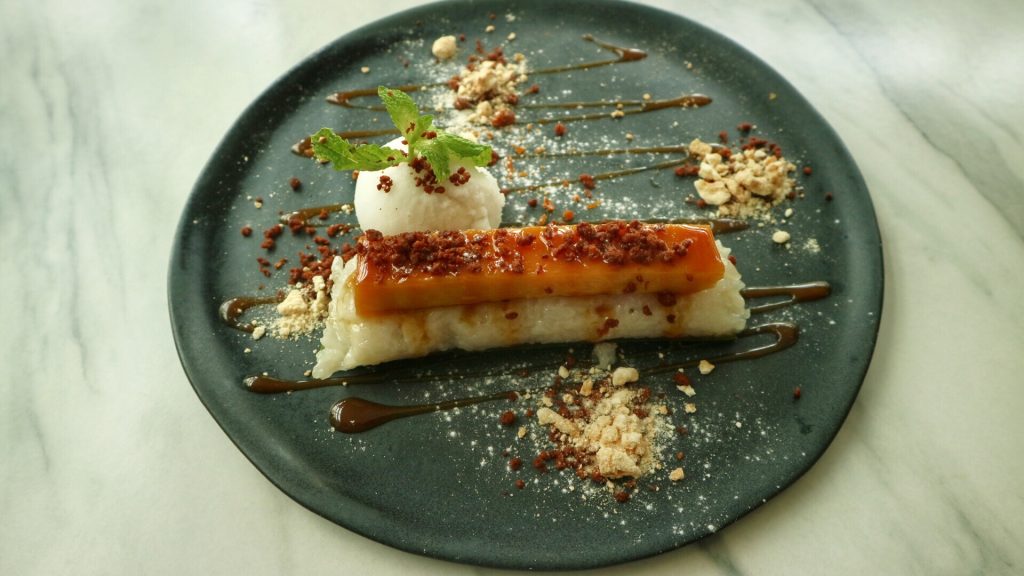 Then there is Ginataan Two Ways (Sta Mesa and Bulacan).  It is a stewed purple yam with glutinous rice balls, banana, tapioca pearls and jackfruit.  You can opt to be served in hot or cold.  I prefer hot because the ice cream and the hot stew is a good combo.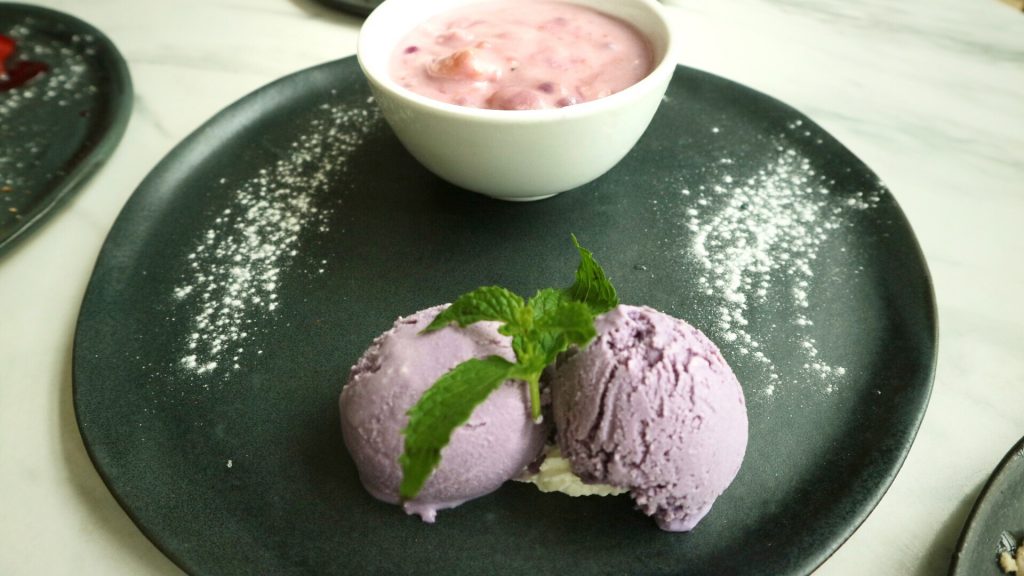 Next is the Plate of Kakanin from New Manila and Bulacan.  Again, this is the specialised version.  It has sapin-sapin, cassava cake, pichi-pichi with langka ice cream.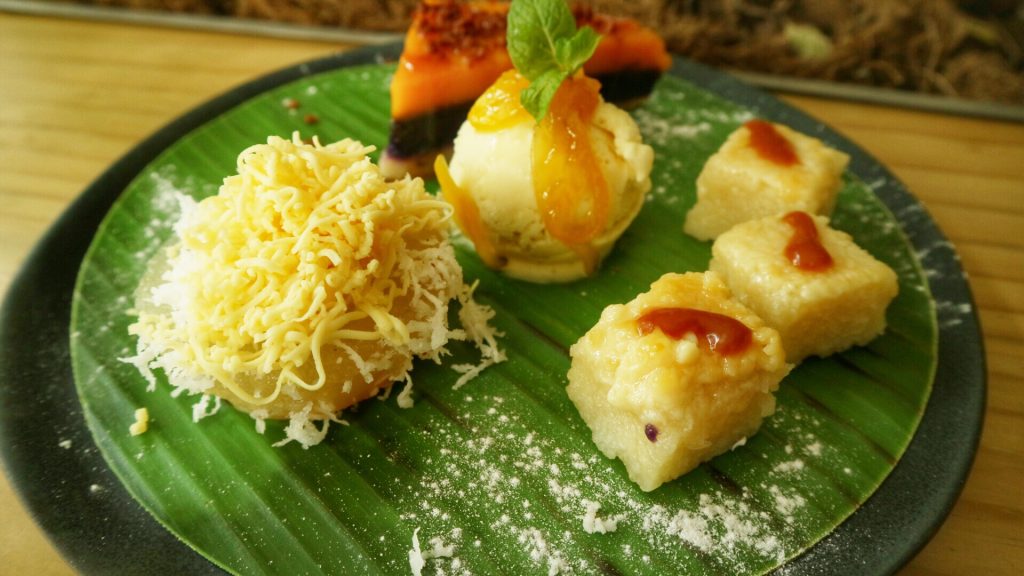 Lastly, this FONDANT AU CHOCOLAT WITH VANILLA ICE CREAM from HO CHI MINH will truly melt in your mouth.  This is my fave here.  It is composed of hot Belgian chocolate cake served with vanilla ice cream.  The cake is so soft and when you crack it open, the chocolate lava flows.  It is not so sweet too and a perfect ending to your meal.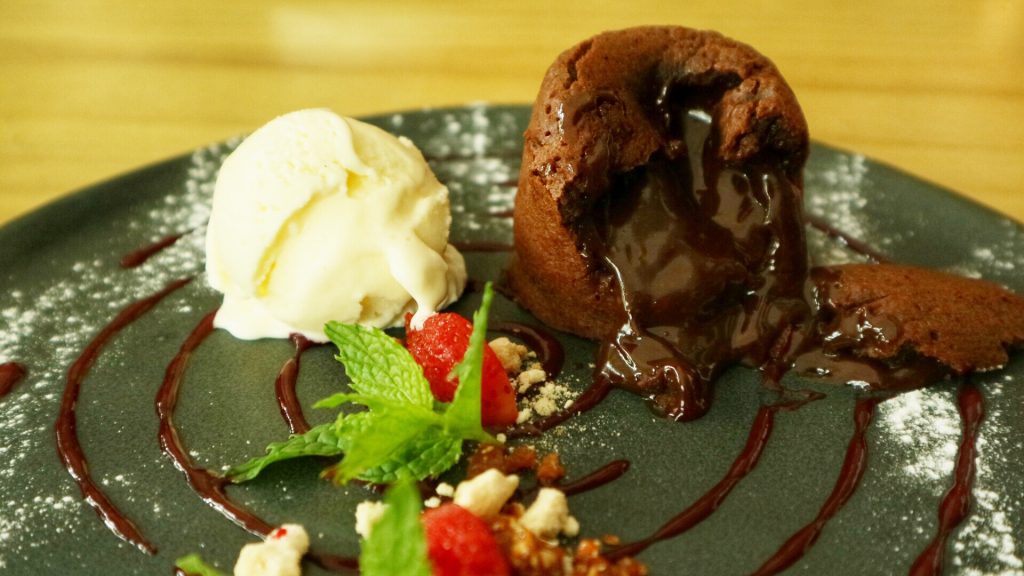 Hope you enjoyed reading this article as much I enjoyed writing it.  I am salivating at the thought of these desserts.