Meeting Rep. Teodorico Haresco Jr. aka Teodorico 'Nonong' Haresco Jr is a true privilege.  Learning that he has a soft spot for the less fortunate is a blessing.  Nowadays, due to hardship in life, people are becoming selfish and hateful. It is a sad note but a reality.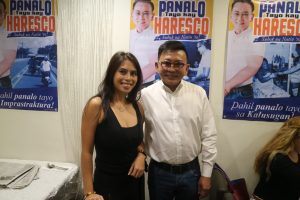 Hareso,a proud Ilonggo, believes in micro businesses and supports hardworking individuals. This is something he learned from De La Salle University with honours in Economics and Accounting. This university trains students business and hardwork. Haresco turned a two thousand peso loan to a 50 hectare prawn-farming venture in Aklan which later on expanded to Manila.
Later on, he finished his MA in International Economics at the McGill University in Canada then participated in the UN Conference on Trade and Development in Switzerland. Thus, the formation of a business that exports local capiz shells to Europe.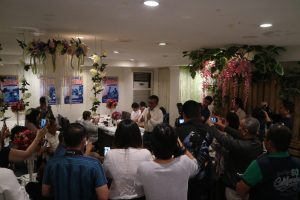 Today, Congressman Nonong Haresco has authored and co-authored more than 60 house measures. Some of these are:

HB00111- an act establishing a mechanism for the sustainable development and use of the island Boracay.
HB00115- an act increasing the bed capacity of Ibajay District Hospital from 25 to 100
HB02239- an act granting P1000 stipend by way of financial assistance to centenarians
HB02240- an act exempting users of electronic vehicles from the payment of road user's tax
HB02241- an act to prescribe nutrition labelling for food products
HB02323- an act granting P500 monthly allowance to barangay tanods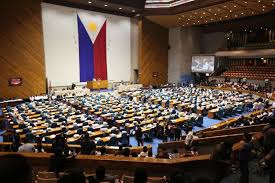 HB02414- an act amending section 5 of Republic Act No 10121, otherwise known as an act strengthening the Philippine Disaster Risk Reduction and Management System
HB02415- an act to combat abuse and increase penalties for crime against senior citizens
HB03192- an act providing for the establishment of Barangay drugstores, otherwise known as "Botika sa Barangay"
HB03366- an act penalising competitive agreements, abuse of dominant prosition, and anti competitive mergers, establishing the Philippine Fair competition Commission
HB03776- an act empowering the small, micro and medium enterprises
HB04335- an act requiring mandatory installation of closed circuit television (CCTV) cameras on major roads included in routes of public utility vehicles among others.
Moreover, Haresco is the only Visayan and Aklann to receive the Philippine Chamber of Commerce and Industry Businessman of the Year Award (2007) and the Deutsche Bank Banker of the Year Award (2005). He was People Asia's person of the Year and a Modern Day Filipino Hero (2008). He was also cited as one of the 23 Filipins cited in the book celebrating 347 years of Philippine-British Relations.
Last but not the least, his exemplary performance in Congress is well documented but his greatest fulfilment is his family. He is happily married and a father of four . His contributions to Aklan and the Philippines is truly worth knowing.