Finding a cheap hotel in Waikiki is definitely a mirage. They basically run from 150$ and up per night. You have to add in resort fee and taxes as well. Holiday Inn Express is one of the more affordable ones. They have also recently renovated their hotel so if you wanna compare budgeted hotels, Holiday Inn is practically, imho, the best option.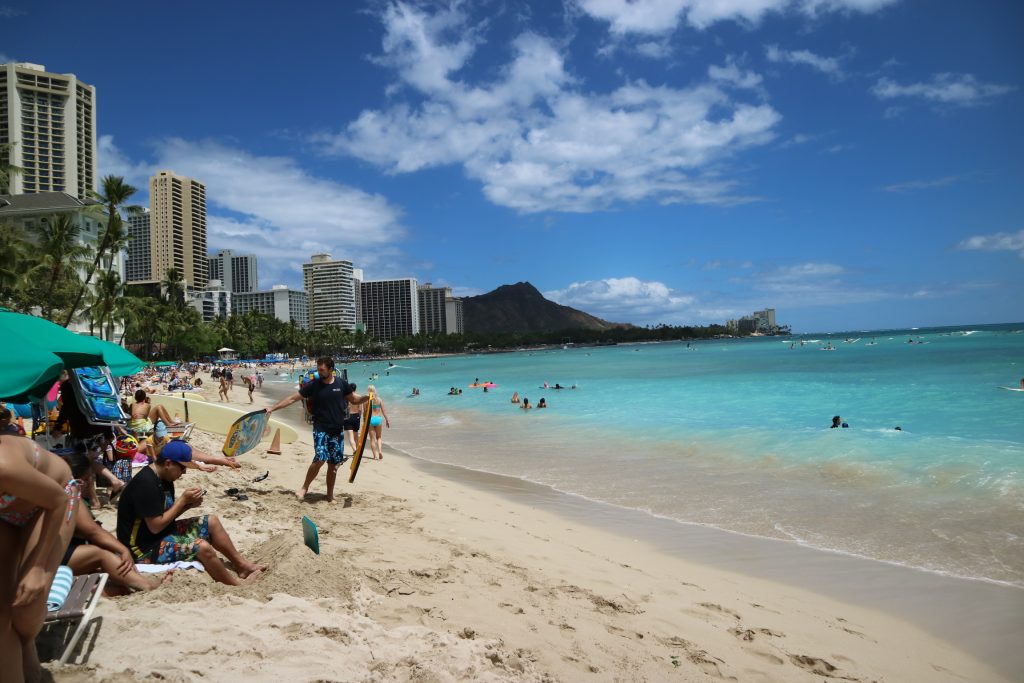 The more expensive hotels are found near the beach. Of course, you have to pay for the view. Holiday Inn Express is not along side the Waikiki beach. It could have an ocean view and a mountain view if your room is well located. It's well located in Waikiki. You can walk to restaurants, malls and the beach.
Like most hotels in Hawaii, check in time is 3pm but it could be really busy within those hours. It is recommended to have an early check in and then stroll away or stroll first and then check in. Nonetheless, the service is quite efficient. The queue goes fast.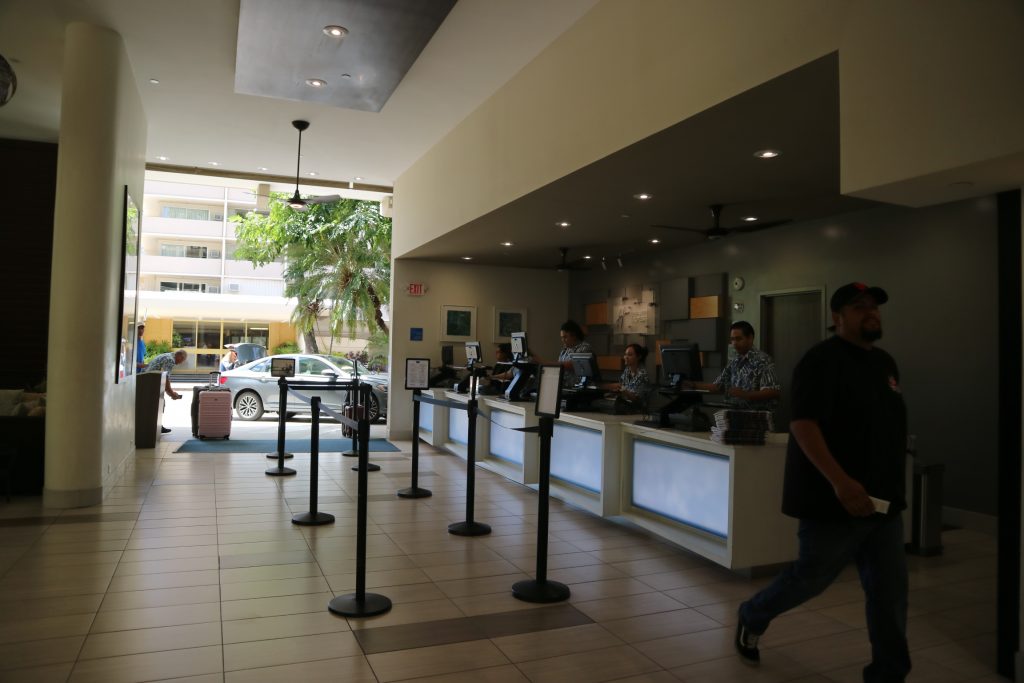 Holiday Inn Express Waikiki serves free breakfast and it's not the lavish. Yet, it is quite fun. You feel like a student or a young traveller. It is far away for being healthy although they have healthy choices like wheat bread and yogurt. You can't go wrong with bacon and the DIY pancake is quite fun.
The room with 2 queen size bed can be small but everything is efficient. You have comfortable beds, a very useful tray, luggage counter under the flat screen TV, refrigerator, microwave, hanging cabinet that can fit several clothes.
The bathroom is also compact but it has a bathtub. It has no bidet just in case you are bidet conscious. The shampoo, conditioner and bathe gel are inside a refillable container. You will not find toothbrush, comb, razor and other basic toiletry set in counter but you can request them for free.
If you want a more in depth review of Holiday Inn express, here is a video:
Book here for discount: http://bit.ly/holidayinnwaikiki