Lahaina grill opened on Valentine's Day in 1990 and cupid has not left this place. This new American bistro with a European twist is definitely one of Maui's top restaurant. Nestled in this lovely town in Lahaina is a must visit restaurant called Lahaina Grill.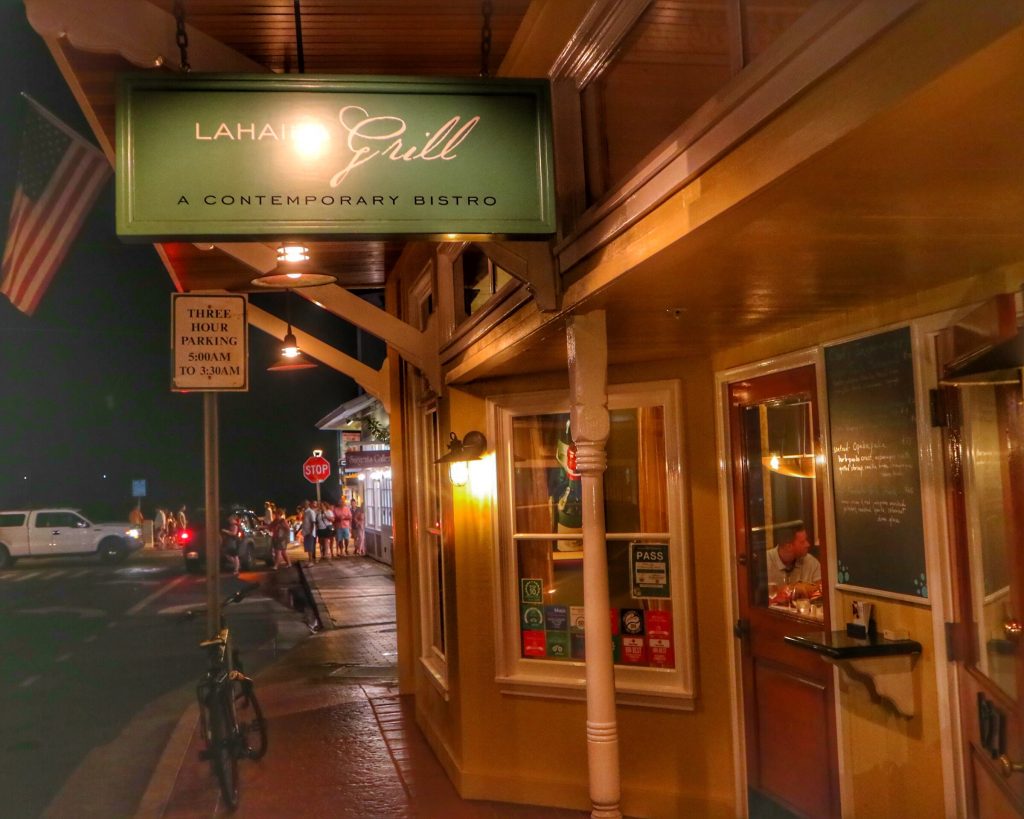 Lahaina grill is found in the middle of downtown. Don't worry about parking as there is a provision not far from it. The entrance is down to earth and part of its charm. Once you go in, I'm pretty sure it's quite busy as we went here both days and it's quite full. make sure to reserve beforehand as the restaurant is always full of action. This includes the bar by the way.
Once you enter Lahaina, the inside is quite lovely with its contemporary interior. The servers are busy. They wear all black with white apron on. They are a master at their craft. The service here is splendid. The place looks like a gallery with beautiful art pieces hanged on their walls. It's pretty from the bar to the dining table and even the rest room did not disappoint.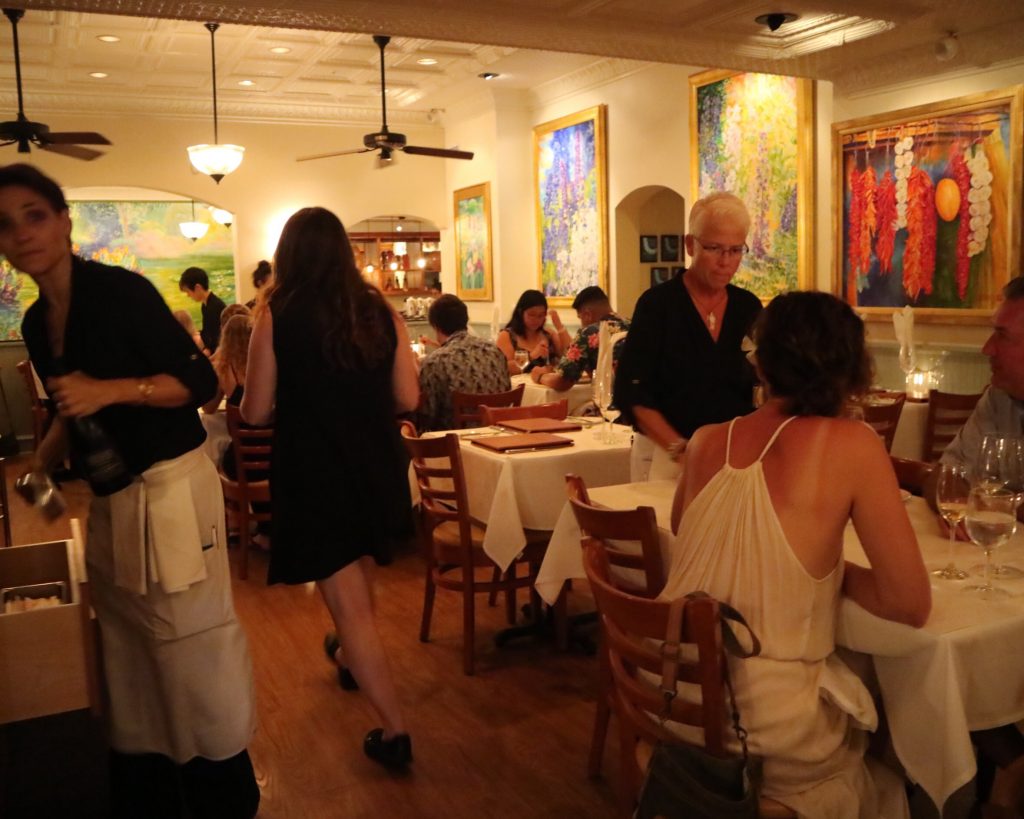 Upon siting, the table is already set. Of course, the classic white cloth makes it always impressive and regal. Then the table set comes with several glasses for different use like or water. The cutleries are pristine and laid accordingly. The menu is ready for your gastronomic adventure.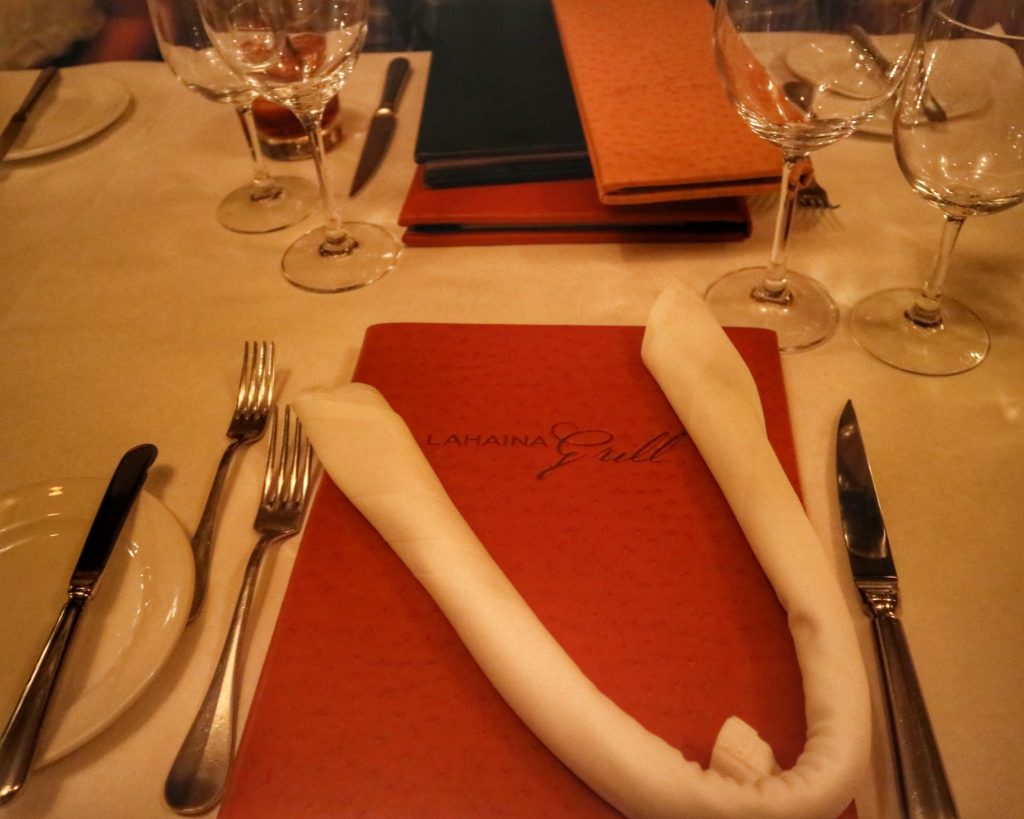 As usual, the server will ask which drink do you prefer. Their wine list is pretty extensive and so are their cocktails since the bar is equipped and quite elegant in fact. The bartenders are knowledgeable and quite friendly. After much internal debate, get ready to give your food order. It's pretty much an intense task since everything here is great.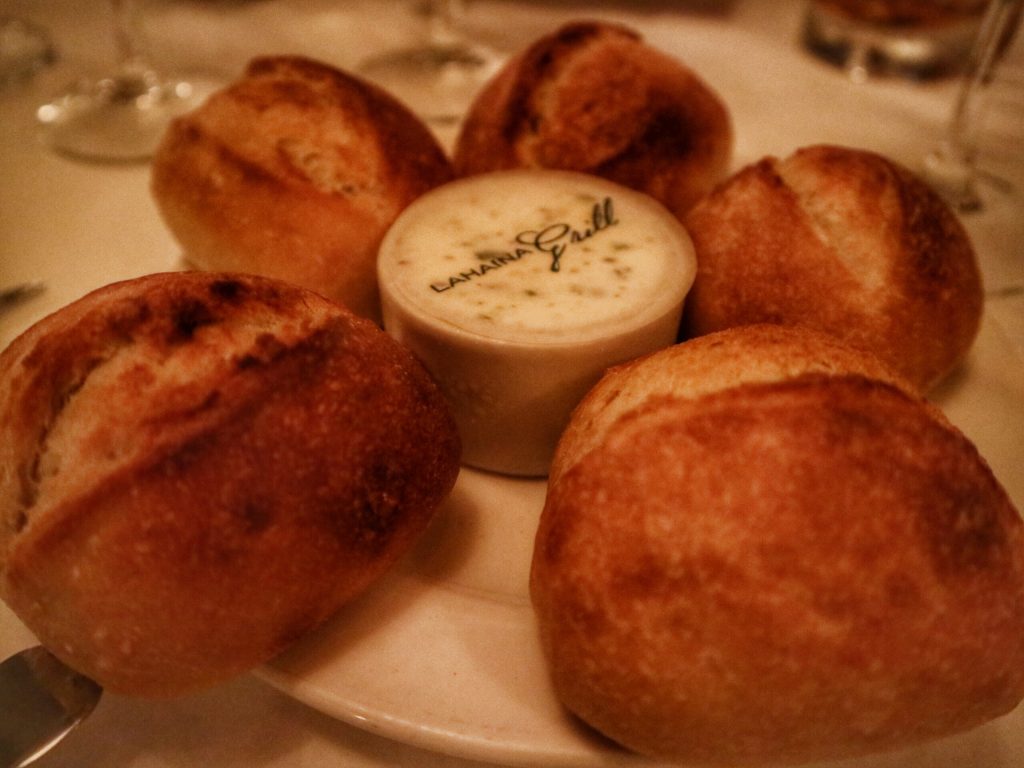 They will serve you first with their delicious bread and the delectable butter that comes with it. It's easy to get full with these set of carbs since they are thickly made. I recommended to have just a taste of it not to ruin your dinner. Since the hardest task is choosing what to eat, here's a piece of advice from some of their dishes:
blue corn panko crusted chile relleno
This is filled with tiger prawns, diver scallops, monterey jack cheese
on roasted sweet corn relish, avocado, crème fraîche,
roasted tomato-ancho chile salsa. It's quite a heavy appetiser but if you like Mexican food, this will not disappoint.
chef arnie's home-made meatballs
It's an all natural veal, pork and certified angus beef®, ricotta, parmigiano-reggiano
and mascarpone, penne pasta, fresh tomato-basil sauce. It's not just meatballs. It's a hybrid one and maybe the best meatballs you've ever had.
kona coffee roasted colorado rack of lamb  This rack of lamb will rock your world and truly a personal favorite It comes with herbed mashed potatoes, light coffee-cabernet demi-glace. The kona coffee was a perfect mix on it.
The seafood dishes may change often in their menu but everything here is fresh and they create the best fusion. Also if you happen to encounter their risotto, go fo it. Thinking how tedious it is to make a homemade one, this blend is for perfectionist.
This bistro is dining worth remembering. Wether you are on a solo travel, with special someone or with a group of friends, give this place some time. The food is excellent, the servers are enthusiastic and the ambience is outstanding.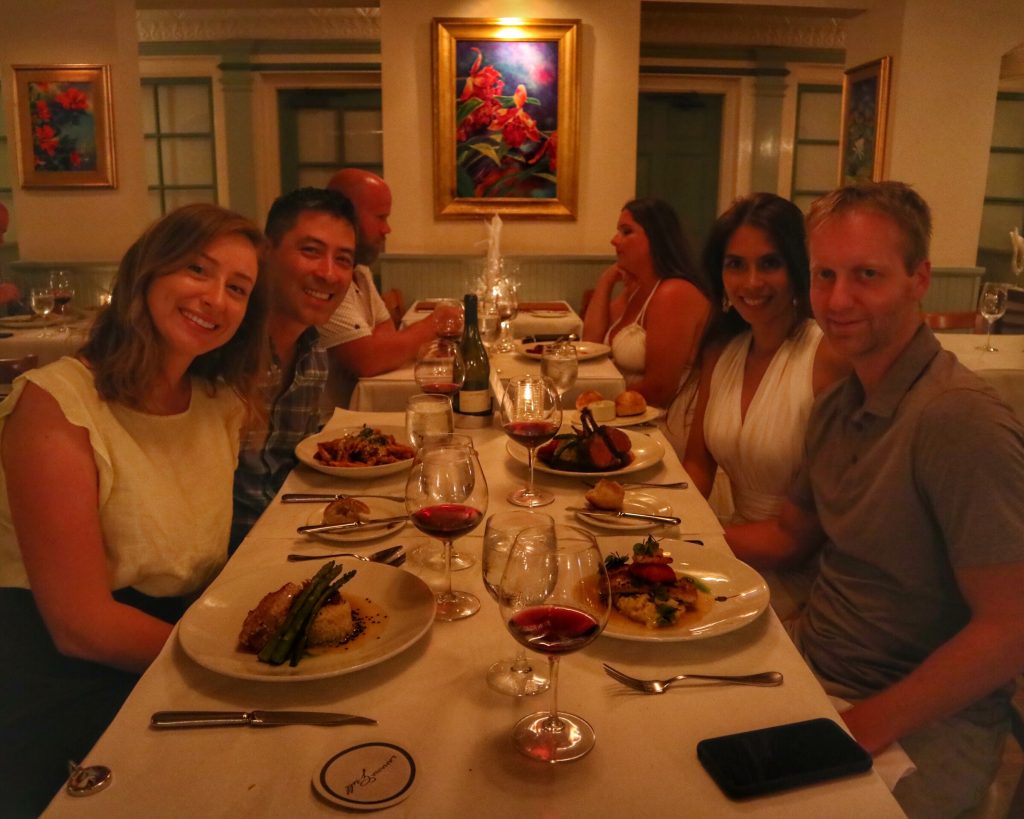 Lahaina Grill is located at 127 Lahainaluna Rd, Lahaina, HI 96761
Toll Free: 1-800-360-2606 • Local: (808) 667-5117
Open nightly from 5pm