A beautiful 150 acre garden found in La Canada Flintridge, Los Angeles California is worth coming a visit to both for tourists and locals. Here you can find different blooms throughout the year depending on the season. It's a lovely walk looking around assorted gardens.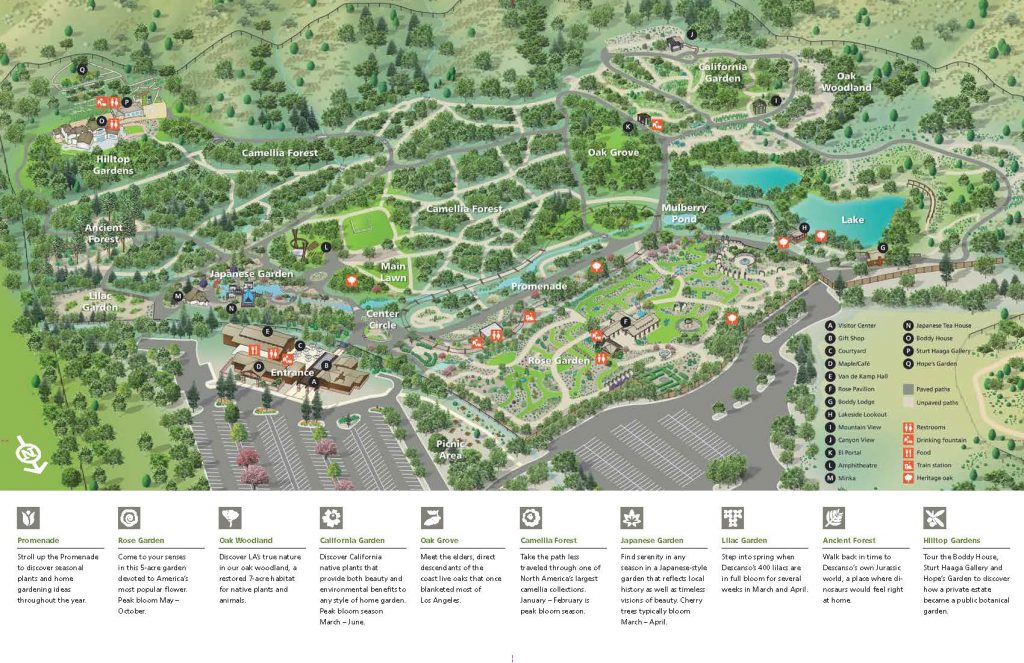 This visit was made in May. Here's a calendar on what blooms to expect each month:
JANUARY: Camellias, cherry trees and winter annuals
FEBRUARY: Camellias, magnolias, cherry trees and daffodils
MARCH: Tulips, camellias, irises, lilacs, cherry trees, clivia and daffodils
APRIL: Azaleas, camellias, irises, lilacs, native plants and wildflowers, and wisteria
MAY: Roses, azaleas, camellias, irises, wildflowers and California natives
JUNE: Modern and heritage roses, and summer annuals
JULY, AUGUST & SEPTEMBER: Roses, summer annuals and perennials, crape myrtle, and cassia
OCTOBER: Sasanqua camellias, roses and fall foliage
NOVEMBER: Camellias, toyon berries, annuals, ginkgo and fall foliage
DECEMBER: Camellias, toyon berries, annuals and ginkgo.
If you are thinking what is the first thing to do, highly recommended is to visit their cafe. It's lovely to walk around with a cup of tea or a cup of coffee. Maybe have a fresh eat as well. It's better to walk in a full stomach than think of food while strolling.
The map is a good reference where to walk around. Conservatively, it's nice to spend 2 hours around the arboretum. Here are some of the favorite spots.
First is the Japanese garden. This type of garden is unusual in the La Canada-Pasadena area or even most of Los Angeles. This area looks exquisite and zen at the same time. There are bamboos, tea house, koi fish in a pond and wooden architecture.
There are chairs to sit around if you want to stay here for a bit and breathe in from plants that are native to Asia. It is best to visit here during March as the cherry blossoms beautifully around this garden.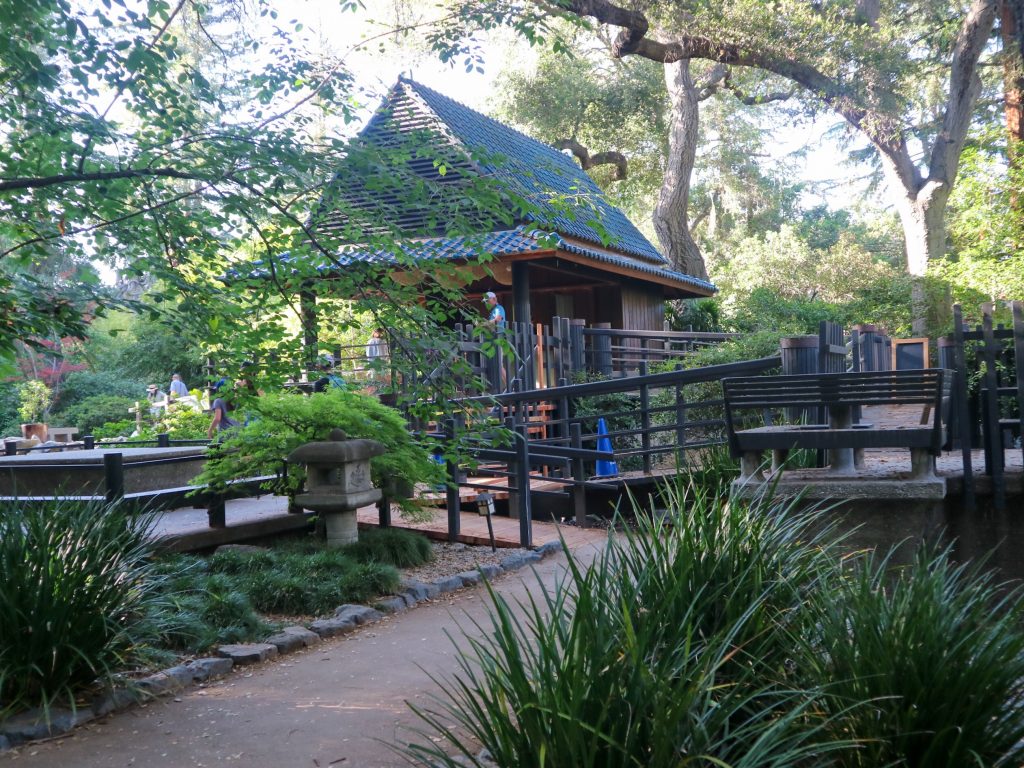 While the ancient forest is full of cycads. This area includes more than 180 plants representing 60 varieties including several endangered species (www.descansogardens.org). This is like walking inside Jurassic park. The cycads provide a glimpse of the earliest types of flora on Earth. You will also find tree ferns, ginkgo and redwoods here.
There is a sense of magic in this forest. The trees remind you of a good life. There is nothing like breathing fresh air around you. Also, the tall trees are very humbling.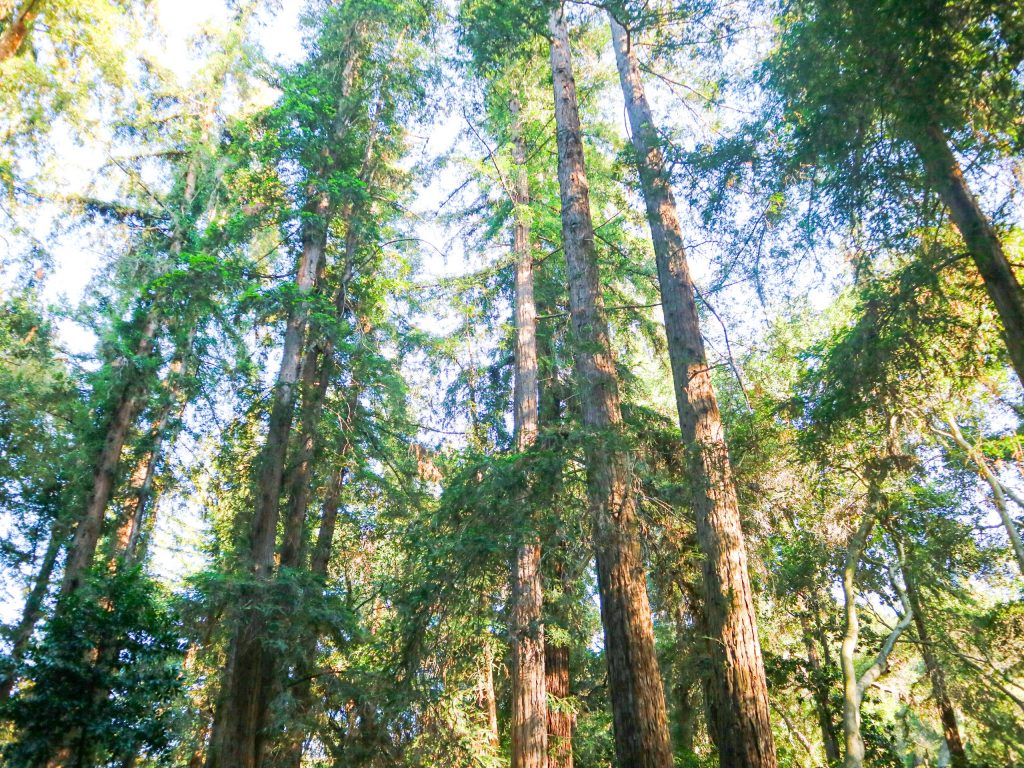 The Boddy house is an easy climb on top of the hill. It shows a glimpse of glamorous bygone area. Boddy, founder of Descanso garden and owner of LA daily News, has decided to raise his growing family in Rancho del Descanso. Later on Mr. Boddy sold his estate to the Los Angeles county. Several volunteers took part to make what Descanso garden is today.
A very beautiful side of this arboretum is the rose garden. Roses bloom from May to October. This side of the garden is like a Disney fairy tale with a lot of great spots for photography. Sniff the nice floral scent along its pathways.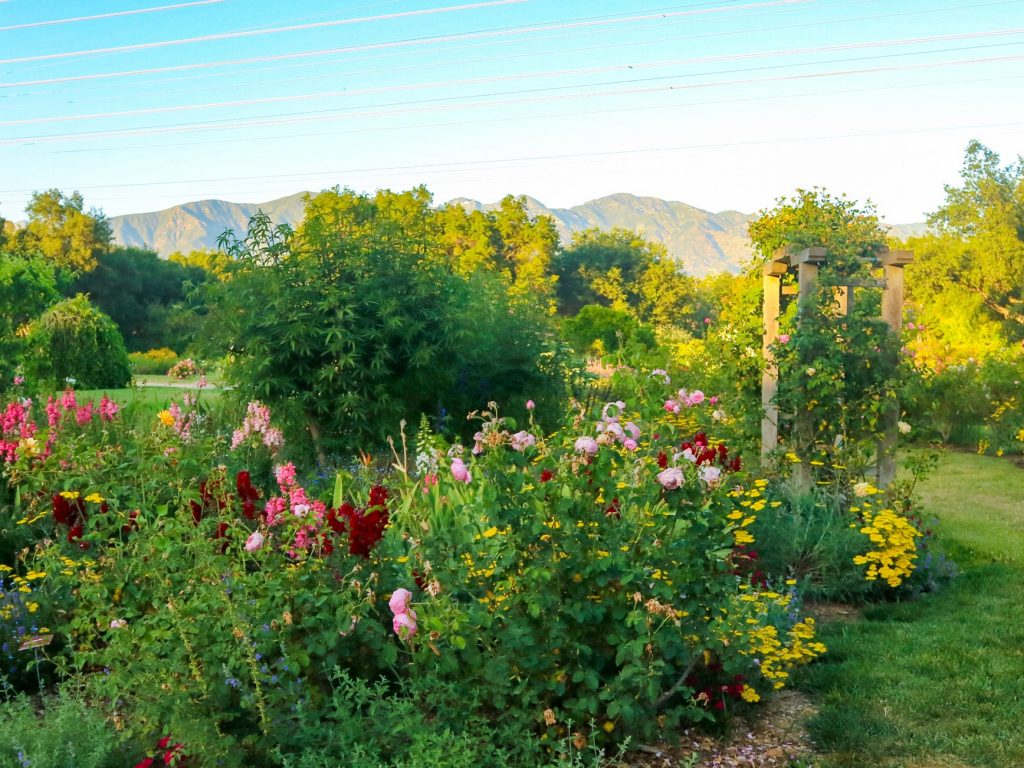 Descanso gardens is open from 9am to 7pm.. The General admission is 15$/adult and membership starts at 70$. It is best to check their website as there may be changes on this.