Nestled in Hollywood in an assuming area is a rustic inspired restaurant. All the dishes here is made in house and their ingredients are from local resource. They don't add additives as well. The best dish to order here is their griddle cake.
Their patio is open for dining during this quarantine from 10am to 5pm at 1155 N. Highland Ave
Los Angeles, CA 90038. You can call them at (323) 465-7258.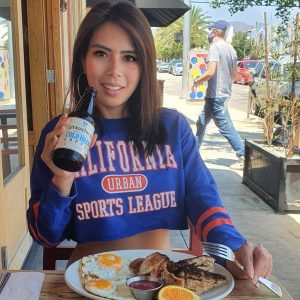 This restaurant boasts for their cathedral like architecture. The good thing is that their food tastes great as their ambiance. They are known for their baked goods. The quiche is definitely a must try.
They are serving on their patio and are open for reservations from 10am to 2pm and 6am to 9pm. You can find Republique LA at 624 South La Brea Avenue, Los Angeles, CA 90036. Call them at Tel. 310.362.6115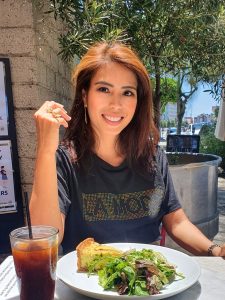 3. Blu Jam Cafe
Nestled in the popular Melrose strip where you can dine and shop at the same time, is this famous brunch place Blu Jam Cafe. They are well known for their crunchy french toast. Chef Kamil serves only the freshest. Thus, no freezer in this restaurant and the ingredients are locally sourced.
Blu Jam Cafe can be found in 7371 Melrose Avenue Los Angeles, CA 90046. You may call them at 323-951-9191. That are open for Al Fresco dining from 9am to 2pm.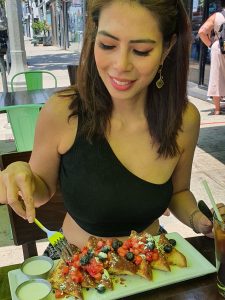 If you feel like hanging out with a yacht view, Marina Del Rey is a lovely part of town. This is part of the LA county and a drive away. It is definitely worth it. The dishes here are prepared farm to table. They are famous for their Reuben.
You can call Salt MDR at (310) 301-1000 for reservations and got to their address: 13534 Bali Way, Marina del Rey, CA 90292. They are open for Al Fresco dining with the marina view.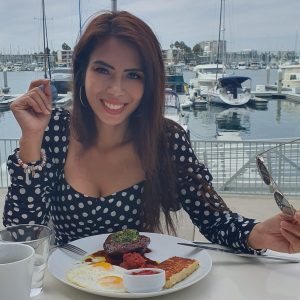 5. Alcove Cafe
Housed in historic bungalows and beautiful patio is this cafe in Los Feliz called Alcove Cafe. They are known for their cakes and American classics.
Since their patio is ready to serve, they are open during this quarantine. You can find them at 1929 Hillhurst avenue, Los angeles, ca. 90027 with t: 323.644.0100.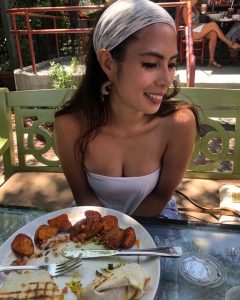 6. Kali Restaurant
Proud Michelin recipient is chef Kevin Meehan of Kali Restaurant. Their uni pasta is their most famous dishes.
They are not really known for brunch but if you are in for lunch and did not have breakfast, they are open from 12-2 pm and 5pm to 8pm at 5722 Melrose Avenue, Los Angeles, CA 90038  (323)-871-4160.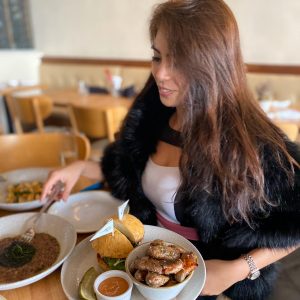 This cafe is a dependable classic for the Angelenos. They serve classic American dishes. A favorite dish is their macadamia pancake.
Their patio has extended and are open for dining at the farmer's market 6333 W. 3rd # E-17 Los Angeles, CA 90036 with TEL : (323) 954 – 0088.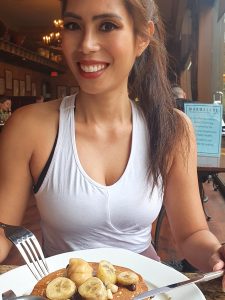 8. Vernetti LA
Larchmont area is popular for their weekend farmer's market and rows of dining places. A popular Italian restaurant is Vernetti by Steve Vernetti. You can find your popular brunch dishes here like avo toast and pancakes.
They are open for patio dining at  225 N. Larchmont Blvd. Los Angeles, CA 90004  and receives reservations.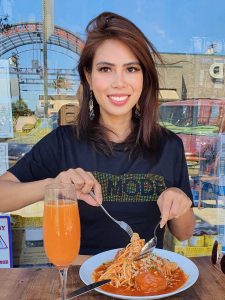 9. Black Canvass Coffee
A modern cafe with outdoor sitting, Black Canvas Coffee has modern take with their plating. All of their dishes are definitely instagram worthy. Their croissants are quite delicious.
They are seating outdoors at  225 N. Larchmont Blvd. Los Angeles, CA 90004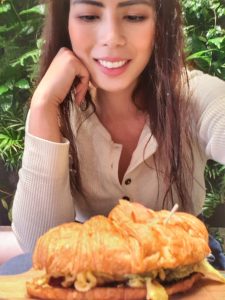 10. Fratelli
Known for their casual upscale take in the heart of Melrose is Fratelli's cafe. Their signature, croissant, waffle and pancakes are quite delicious. Food is served warm in their hot pan dishes.
They are quite busy and are serving patio at 7200 Melrose Avenue Los Angeles, CA 90046 with phone number 323.938.2233.