Cagayan de Oro, Misamis Oriental is known to be the gateway for Northern Mindanao. From here, many places could be visited around. Bukidnon, Iligan, Camiguin are amongst its beautiful neighboring places. Yet, CDO offers one of the most fun adventure to experience in the country. Namely, the white water rafting. It is easy to book a schedule for this. Simply ask your reception for a number of the tour companies. Prices are almost all the same. Different levels are available for different people.
The fun begins with the cool camera guy/crew who takes photo of each passenger wearing their gears. Next is the briefing where you are taught what to expect and how to paddle. A short demo is the start of the ride. Learning how to 'high-five' is also important as it promotes teamwork.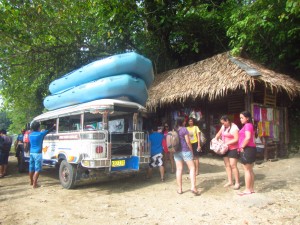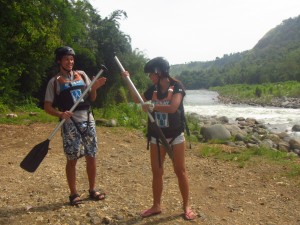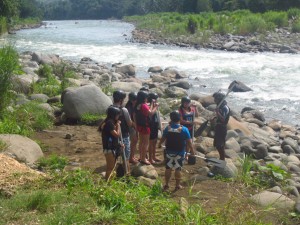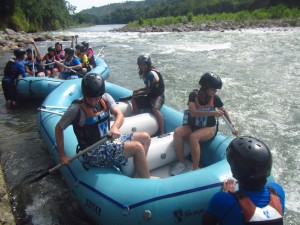 There will be different challenges along the way. Paddling through the whitewater is fun and needs some physical toughness. Worry not, as your guides will take care of you. They always assure of your safety. If the challenge is greater, you will be covered. Just hold on.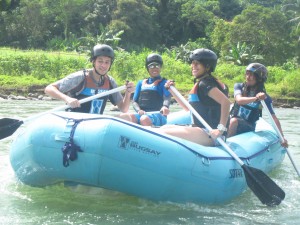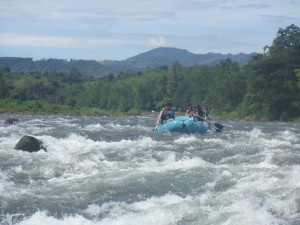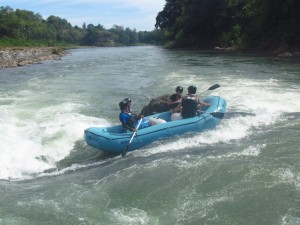 Swimming is also part of the activity.  Jump from your raft to the clear water of Cagayan De Oro!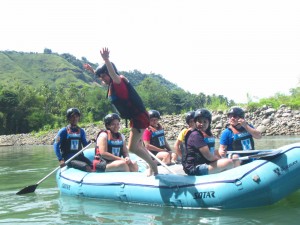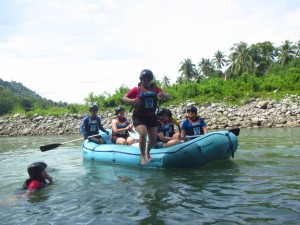 High fives remind you of the great teamwork that you displayed after the challenges.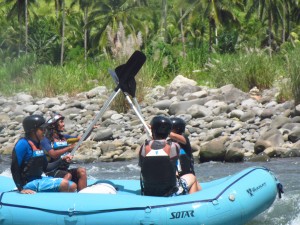 Watch out for the snakes!  Part of the tour is coursing along snake areas.  Your guide will tell you if it is safe to dive on this part of water. Otherwise, most rocks are safe. You will also see corals and sea shells attached to some. This displays the depth of the water sometimes.
Jumping on a small cliff is also fun.  The guide will demonstrate proper jumping but you can always improvise 😉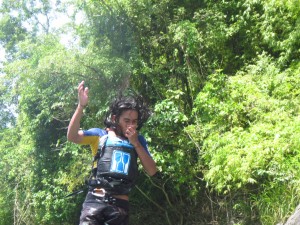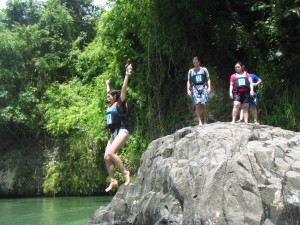 It's time for a shower.  Part of the course is going under this falls.  It is sort of a massage itself.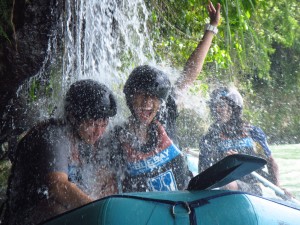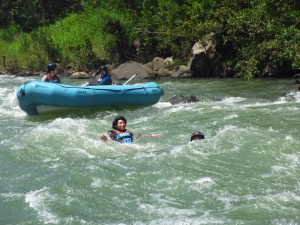 Whitewater rafting in Cagayan De Oro is truly a fun-filled adventure never to miss for kids and adults.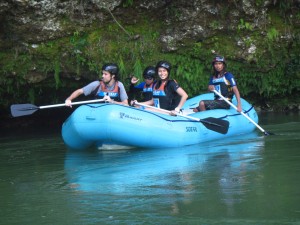 Our next whitewater rafting experience will be in the dense Amazon Jungle! We will Start in the highlands of the Andes and descend from 4500 masl experiencing class III and IV rapids along with calm stretches of slow winding floats. The agency promises breathtaking jungle scenery which I'm sure we'll have. CDO was an excellent way to start rafting, now we're ready for a little more excitement!