Malasimbo 2015: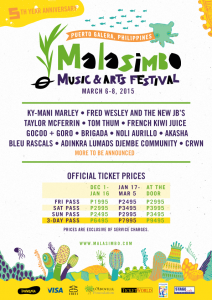 To celebrate Malasimbo's 5th year anniversary, Puerto Galera is getting ready to host thousands of music, art, dance and nature lovers over two weekends.  Every year, people from all walks of life seek the Malasimbo Magic. The festival continues to grow into a global phenomenon, with more than 5,000 people from over 30 countries in attendance in 2014. It is the Philippines' first event of its caliber, and is a top attraction in the Department of Tourism's campaign, "Visit the Philippines Year 2015." Malasimbo Music and Arts Festival is the official event featured for March on DOT's Visit The Philippines 2015 Calendar.
This year, for the first time ever, Malasimbo awed the fans as they revealed a second weekend – March 13-15 – with a whole new concept. The Malasimbo Lights and Dance Festival caters more to the youth with a focus on hip hop, house and electronic music, enhanced with amazing dance performances and state of the art light shows.
Eco-cultural activities
Behind the festivities, eco-cultural preservation is an integral part of the Malasimbo Experience. With The d'Aboville Foundation, the festival promotes mangrove tree planting, the use of solar power, the protection of the endangered Tamaraw in partnership with French organisation Noé Conservation, coastal cleanups, and other ongoing projects within Puerto Galera — member of the "Most Beautiful Bays in the World."
At the heart of Malasimbo is the Mangyan village, where exhibits and workshops showcase their rich culture and beautiful crafts. The demo Mangyan village, built by Mangyan craftsmen in 2010, is a permanent feature of the Malasimbo Grounds, and showcases the 7 Mangyan tribes of Mindoro. Each tribe is represented through life- size houses respecting their original architecture.  The Malasimbo brand keeps getting stronger over the years. In 2011, the first Malasimbo Music & Arts Festival became a catalyst for a boom in contemporary festival culture in the Philippines. With its natural amphitheater boasting of coconut trees, grass-terraces including Wire Balustrade Noosa, the tropical breeze, coupled with the view of the world famous Puerto Galera Bay, there really is no other venue like Malasimbo. The festivalweaves Music, Arts, Environment, and Indigenous Culture into one life-changing adventure.
Visual Arts
The Sculpture Garden at Malasimbo is a witness to the festival's love for the visual arts. The grounds have been blessed by the beautiful works of talented contemporary artists, mostly Filipino but attracting foreign artists as well. In four years, more than 40 artists including Agnes Arellano, Wawi Navarroza, Ling Quisumbing Ramilo and Leeroy New, have used the venue as their canvas for their art installations. As a 5th Anniversary special, over 30 artists will showcase their works. Whether permanent or degradable, loud or discreet, phantasmagoric or natural, interactive or silent, the works all have a synergy with the mountain, the landscape, the wind, the ocean or the festival's creative energy.
Entertainment
Known for quality sound, the Malasimbo Amphitheater is praised by musicians and music lovers. The many acts that have played, including living legends Jimmy Cliff, Roy Ayers, Joe Bataan, Joss Stone, Robert Glasper and Jose Gonzalez, were entranced by the beauty and energy of the place. The stage is also abundant with local talent hailing from the different parts of the Philippines. It has become a platform where collaboration between international and homegrown music can ring around the island.
On March 6-8, Malasimbo Music & Arts Festival is scheduled to attract its loyal attendees from all over the world, excited to listen to Ky-Mani Marley, son of legendary reggae artist Bob Marley. The international lineup also includes Fred Wesley and the New J.B.s, led by the former band director of iconic artist James Brown, the Godfather of soul and funk music. Taylor McFerrin, son of popular vocalist Bobby ("Don't Worry, Be Happy") McFerrin is a Brooklyn-based DJ, producer, keyboardist and beatboxer that released his debut album, Early Riser on Flying Lotus' Brainfeeder record label. Tom Thum, a world famous beatboxer with the most viewed TEDx video in the world with over 30 million views. More artists, both local and international, are completing the exciting lineup: French Kiwi Juice (France), GOCOO + GORO (Japan) Taiko Drum Band, our own Brigada, Noli Aurillo, Akasha, Bleu Rascals, Adinkra Lumads Djembe Community, Crwn, and many more to be announced soon!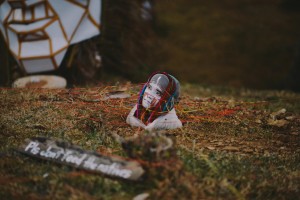 New attractions
Exciting additions to watch out for the 5th Anniversary—Malasimbo pulls neighbouring cities (Bacolod, Iloilo, Cebu, Davao and Boracay) closer; Malasimboat parties up-the-ante for festival-day-programs, and in between the two weekends—Malasimbo will stay alive hosting activities for Puerto Galera's local community.
The Malasimbo Festival is an experience-driven event—regardless of the lineup of acts, one is sure to have an unforgettable time. The biggest headliner in Malasimbo is Malasimbo, and for those who seek culture, adventure, and magic, this is the place to discover it.
Partners
Malasimbo Music and Arts Festival wouldn't be possible if not for our major sponsors and partners Ipanema, VISA, Department of Tourism, Ticketworld, Stage Craft, Fox International Channels Asia, Yahoo Philippines, Grid Magazine, Mabuhay Magazine, Scout Magazine, ABS-CBN Publishing Inc., Metro Society and Metro. 5th Anniversary Special: Malasimbo Lights and Dance Festival In an industry where sustainable development is at times overlooked, Malasimbo
Festival has proven to be a solid name to stay for decades, which will continue giving innovation and quality entertainment to its loyal fans and its organically-growing audience. In celebration of the 5th Anniversary, the Malasimbo family proudly introduces an entirely new concept that is already creating a buzz with the youth:
The Malasimbo Lights & Dance Festival, set on March 13-15.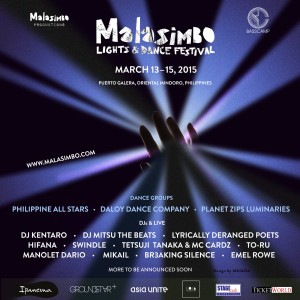 Why two weekends?
Malasimbo Festival hosts more than 5,000 people from over 30 countries. Having a10-day affair encourages international tourists to stay at least 10 days in Mindoro and the Philippines. This further activates Malasimbo's eco-cultural tourism efforts, and allows tourists to fully discover all of the amazing activities & sights the Philippines have to offer.
At the rate of Malasimbo Festival's growth parallel to Puerto Galera's limited accommodating capacity, creating a 2nd weekend and ultimately longer Malasimbo Experience helps maintain convenience for our audience and gives local tourism a greater return. We have a capped capacity and we want to ensure safety for all.
The Malasimbo Lights & Dance Festival caters to a specifically targeted market – the millenials – and offers an immersive feast of state-of-the-art light shows enhanced with contemporary and traditional dance performances, full-circled with hip hop, house and electronic music that is most relevant to the youth of today.
Performing acts
Dance organizations are given a prime spot at the festival in celebration of the 5th Anniversary: Philippine All Stars, Planet Zips Luminaries, Daloy Dance Company and more to grace the Malasimbo stage. Quality music is, of course, another key element of the Malasimbo Lights & Dance Festival. A talented selection of DJs, both local and international, is guaranteed to make you dance all night. DJ Kentaro, DJ Mitsu the Beats, To-Ru, HiFaNa, and Tetsuji Tanaka & MC Cardz are flying in straight from Japan, accompanied by many great acts: Swindle (UK), Manolet Dario, Mikail, Br3aking Silence, Emel Rowe, and Lyrically Deranged Poets to bring Philippines' finest in hip hop today; many more notable acts soon to be announced.
Partners
Malasimbo Lights & Dance Festival is a collaboration between Malasimbo Productions and Japan's BassCamp festival run by Dj Kentaro. For this, the Malasimbo family thanks our Japanese partners Groundstar+, Basscamp, Asia Unite, and GOJA Cafe. Malasimbo Lights and Dance Festival wouldn't be possible without our other major sponsors: Ipanema, Ticketworld, Stage Craft, Department of Tourism, Fox International Channels Asia, Yahoo Philippines, Grid Magazine, Mabuhay Magazine, Meg, Scout Magazine, and ABS-CBN Publishing, Inc., Chalk, Metro.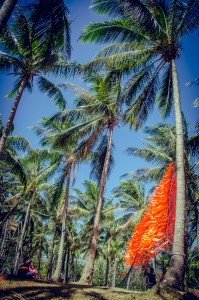 Visit www.malasimbo.com for further information.
Follow our accounts to stay updated with the latest announcements and promos.
Our dating site : singles flirt and dating chat available to you at any time.
Facebook: @malasimbolights
Instagram: @malasimbofestival
Twitter: @malasimbofest
For inquiries contact info@malasimbofestival.com