Imagine this… You take the finest and most independent music festivals of the world such as Glastonbury, Burning Man, Tomorrowland, Creamfields and mix it with the pioneers of the 'Balearic Beat' Ibiza sound. Imagine the founding fathers of the London Rave scene that shaped a generation and blend it with turntables+mixer, sunshine, paradise, screaming guitars and the hottest chilies… Then you have all the ingredients for the perfect recipe that is UPROAR-CAMSUR 2015 (www.uproarcamsur.com). It's all about the music.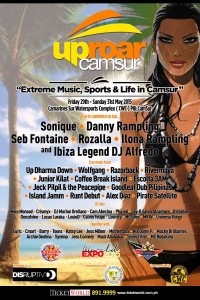 This is an international style festival uniquely featuring some of the biggest names in dance music history combined with The Philippines' own most iconic bands and up and coming performers.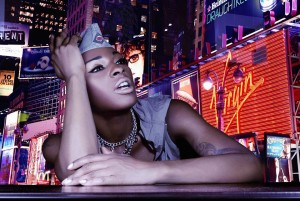 For added entertainment there will be the world's greatest wakeboarders performing mad stunts and getting 'AIR' to the beat of the music.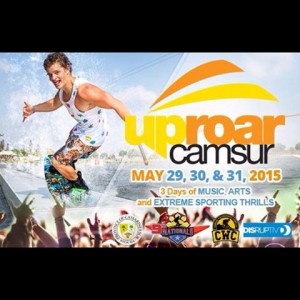 On Friday May 29th to Sunday May 31st 2015 the ravers, rockers, reggae, roots and party people will be at one place, CamSur Watersports Complex (#CWC). Come Camping or Glamping whether you are underground or mainstream, you are about to experience how they do it in Ibiza to the Balearic Beats and Sexy Sounds that never stop spinning.
3 days full tilt non-stop, Can you handle it?! We are going back to basics with real music, real DJ's and real bands.
The only soundtrack to your summer that you will remember. Be part of something special this May. Welcome to the renaissance of pure partying and no commercial breaks to interfere with your vibe.
For more information see the website www.uproarcamsur.com and like on Facebook www.facebook.com/uproarcamsur
Brought to you by DISRUPTIV and in co-operation with The Provincial Government of Camsur with the venue provided by CamSur Watersports Complex (#CWC).