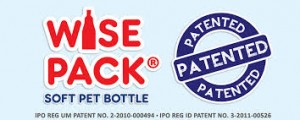 "Filipino Company Reinvents Refreshment with Revolutionary and Game-Changing Wise-Pack!" Founded in 2011, Refreshment Republic, Inc. (RRI) is a new and innovative beverage company that manufactures and markets, sells and distributes non-alcoholic beverages nationwide such as Chooga Juice®, Tea Kingdom® Iced Tea, Ice 2BG® and El Lobo® 2in1 Energy Drink + Fruit Drink. RRI pioneered the Wise-Pack®, a unique and low-cost packaging format for noncarbonated beverages that offers consumers superior value-for-money not only because it contains high-quality beverages in a low-cost package, but also because the Wise-Pack®, made like a soft PET bottle, allows young consumers to either drink a beverage ice-cold or to enjoy it frozen. RRI's ISO 9001-certified manufacturing plant is located in Muralla Industrial Park in Meycauayan, Bulacan, and its products are distributed nationwide via its sales force and a distributor network.
VISION: To become the most refreshing beverage company.
MISSION: To refresh everyone we touch.
VALUES: Leadership Grand Vision Hard Work Determination Creative Drive Personal Integrity Love for God and Country
PHILOSOPHY: REFRESHMENT FOR LIFE.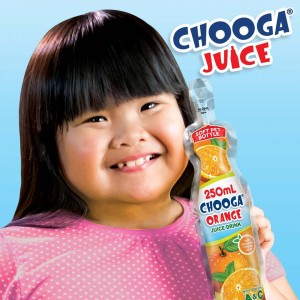 In December 2011, RRI launched its flagship brand Chooga Juice® in WISE-PACK®, initially positioned as a "High-Quality Juice in a Low-Cost Package" so that consumers can "Pay for the Juice, Not the Bottle". Chooga Juice contains real fruit puree or imported juice concentrate yet costs only P8 for 250ml. Moreover, because it is a SOFT PET BOTTLE, consumers have discovered for themselves that they can "Drink it Cold as Chooga Juice or Enjoy it Frozen as ICE Chooga". Chooga Juice is available in nine delicious flavors – Mango, Pineapple, Guava and Sweet Tamarind using real fruit puree from the Philippines, and Orange, Apple, Grape, Pomelo, Lychee using juice concentrate imported from the best sources around the world. Chooga Juice signed up Ms. Ryzza Mae Dizon as its Refreshment Ambassador and it's recently launched its newest TV Commercial in GMA 7 featuring the child star, helping to boost brand awareness throughout the archipelago. Chooga Juice is also represented in below-the-line activations by its muse "Ms. Chooga Mae."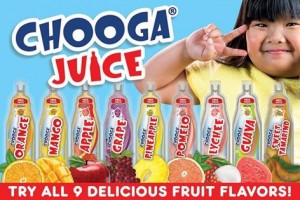 Encouraged by the favorable acceptance of the market for its maiden product, RRI launched two (2) new brands in July 2014 – Tea Kingdom, positioned as an Oriental Iced Tea that you can enjoy like "real ICE TEA should be". "TEA K" imports some of the best tea extract from around the Asia-Pacific region, and utilizes the proprietary WISEPACK, and designed like traditional oriental costumes as a tribute to the birthplace of tea. Available in lemon, apple and a unique combination of raspberry-citrus flavor, "TEA K" is also fast gaining a following and has recently signed up the popular love team of JaDine – James Reid and Nadine Lustre.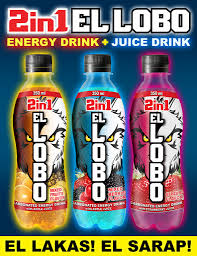 EL LOBO (The Wolf), is positioned as a unique 2in1 Energy Drink + Juice Drink that combines the strength of energy drinks with the delicious taste and nutritious benefits of fruit juice, and it is available in three flavors – mixed fruits, mixed berries and strawberry. It is a carbonated energy drink that comes in a proprietary PET bottle. EL LOBO contains 30% less caffeine, 30% less sugar and 30% less calories than existing brands, so that users profess they do not experience heart palpitation from too much caffeine nor suffer a sugar crash. It also does not taste like bitter medicine because it contains real fruit juice. The brand and imagery of the wolf has been chosen because of the nature and behavior of wolves – led by the alpha wolf, a wolf pack lives and travels together, hunts and eats together. Wolves are social by nature, much like man. This has given to the brand's battlecry in sporting events "Kayang-Kaya Kung Sama-Sama! Hindi Kaya Kung KanyaKanya!"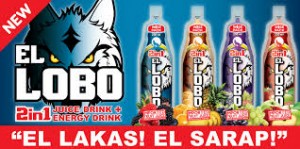 El Lobo recently launched its two TV Commercials, one of which promotes individual excellence and discipline using one of its Brand Ambassadors – The Super Athlete Mr. Jesson Ramil Cid, the Silver Medalist in the 2015 Southeast Asian Games in Singapore – one individual who competes in 10 grueling athletic events within 2 days involving running (100m, 110m high hurdles, 400m, and 1,500m), jumping (long jump, high jump and pole vault) and throwing (discus, shotput,and javelin). In the TVC, Jesson demonstrates his speed and endurance, power and strength, distance and height, with the help of EL LOBO 2in1 Energy Drink + Juice Drink, primarily to achieve victory over oneself in preparation for achieving victory over the competition.  the team, requiring technique and timing, focus and discipline, a burst of energy and stamina to finish, camaraderie and chemistry. In the TVC, we traced the journey of one paddler to achieve individual excellence before he can join a high-performance team which attains total victory with the help of EL LOBO. Watch the El Lobo Decathlete and Dragon Boat TV Commercials at www.facebook.com/pages/El-Lobo-Energy-Drink.)
After offering to consumers High Quality Juice and Iced Tea in a low cost package and a functional beverage that combines the delicious taste of fruit juice with the strength of an energy drink, RRI goes back to basics and offer you ICE 2BG®. It is the new brand of purified water that offers you a 2in1 benefit of "PURE WATER – PURE ICE" because it uses a triple purification process including reverse osmosis, active oxidation and ultra violet sterilization. Because it uses the WISE-PACK®, it is capable of freezing to make purified ice. Encouraged by the favorable market acceptance of its brand portfolio — CHOOGA JUICE®, TEA KINGDOM®, EL LOBO® and ICE 2BG®, RRI will continue to build upon its successes and offer Filipino consumers more innovative refreshment solutions that will enable the company to fulfil its noble mission to "refresh everyone we touch" in order to achieve its long-term vision to "become the most refreshing beverage company".
---
RRI OFFICES:
Manufacturing Plant: 88 Muralla Industrial Park, Meycauayan City 3020, Bulacan, Philippines Tel No. : (+632)579.7831  Sales and Marketing Office: WDG Building, 1470 Quezon Ave., Quezon City, 1103, Philippines Tel No. : (+632)709-8888 Fax No.: (+632)709-0000
WEBSITE: www.refreshmentrepublic.com.ph