MANILA, PHILIPPINES – Lazada Philippines intensifies its affiliate program by launching its biggest affiliate competition in the country last October 22, 2015 dubbed as "Lazada Philippines Affiliate Online Revolution". By being an affiliate, one is enabled to be part of the fastest growing e-commerce affiliate program whereby individuals and teams are able to earn extra revenue for promoting Lazada on a commission basis.
The program has more than 3,000 registered affiliates earning a commission as high as Php 200 per sale through mobile or through different attractive commission rates via desktop transactions. It also helps affiliates maximize their sales by providing them with top-of-the-market tools and products such as auto – optimized and dynamic product banners, product widget generator, and a feed category manager.
The Lazada Philippines Affiliate Online Revolution calls on all bloggers, SEO practitioners, social media influencers, community managers, and digital marketers to step up to the challenge of generating the most number of sales for Lazada PH. It will run for two months with the first round starting on October 26 to November 22, 2015 and the second round from November 23 to December 20, 2015. A point system will be used to rank the participants whereby each successful sale is worth 10 points and an additional 10 for every Php 1,000 sale. Lazada will be giving away a total of one million pesos (Php 1,000,000) worth of cash prizes to be given weekly and on the recognition day set on January 2016. This contest was officially launched in Best Western Plus Antel Hotel in Makati City gathering over fifty new and existing affiliates of Lazada for the contest briefing.
The contest is open to all individuals and teams, 18 years old and above residing in the Philippines who have signed up or are already part of Lazada's affiliate program. For those who want to be part of the program, you may sign up via https://www.lazada.com.ph/affiliate-registration. To join the competition, new and existing affiliates must email their name, social media accounts, and blog/website URL to affiliate@lazada.com.ph with the subject, "Lazada PH Affiliate Online Revolution". All official affiliates will be given a Lazada PH Certified Affiliate badge which should appear in their websites.
Be part of Lazada's affiliate program and enjoy additional revenue through commission on sales and a long term partnership with the number one online shopping and selling destination in the country.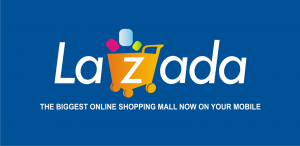 About Lazada
Lazada is Philippines' largest online shopping mall and is pioneering e-commerce by providing a fast, convenient and secure online shopping experience combined with an extensive product offering in categories ranging from mobiles & tablets and consumer electronics to household goods, toys, fashion and sports equipment. Lazada is continuously striving to offer its customers the best possible shopping experience with multiple payment methods including cash on delivery, extensive warranty commitments and free returns. Lazada mobile applications for Android, iPhone and iPad provide additional convenience to its consumers' allowing them to shop anywhere, anytime.
For more information, please visit http://www.lazada.com.ph. For updates on Lazada's latest innovations, as well as activities, contests and promotions, connect with us via Facebook.