The summer heat is on during the Wengman Beach Ultimate in Nasugbu Batangas held last weekend of March 12-13, 2016.  20 teams from the Philippine Flying Disc Association joined the fun under the sun on this ultimate event.  The Bautistas of JMJ Sports Training Services together with the Santiagos of Wengman sports Apparel hosted this event.
The event is well organised from start to finish.  Kudos to the no-nonsense organisers of this tournament!  Games started on time and the parties were well celebrated.  The venue had a wide beach area for all teams to do a round robin.  Also, each registered player were given an awesome, summer-ready kit.
The location is also convenient to go for restaurants, small malls and market.   However, the sand is lava hot during this time and Cassie Umali (Ms.  Gold's Gym) made it even hotter.  Oh no, not 1 pair, not 2 but 3 pairs of socks were the necessary OOTD during this weekend.  Local vendors were happy to sell for 3 pairs for P100.
"5 on the line"  was the start call on this tourney.  Composed of 3 boys and 2 girls on each end zones, the 40 min game starts for the round robin, 50 mins for semis and 90 mins for the finals.
Away from the sun,  John Del Resort was the get together place for lunches and parties.  Each team had their Nipa huts for bonding and safe keeping of their bags.  Most of the players also resided here during the weekend.  The rooms are cozy, neat and clean.
The Saturday night Ultimate party with the Ultimate community is always a blast.  Jason Lopez, might have refused to run on the lava sand but he was definitely game on the party scene.  While the blurred photo is blurry for a reason.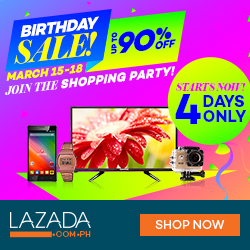 After the tournament is the ultimate get together where everyone relaxes, get drunk and tease each other.  The pool area became the haven for this.  Fortunately, we still have  a decent photo of Gali Gonzaga here.   Official photographer Diego Zuluaga also had a big entrance on the pool's slide.
Ultimate tournaments are always a great time because of awesome company no matter what the conditions are.  This tournament ended well with the #sepanx on everyone's FB and IG feed.
POOL C
MYTHICAL 5
Bamboo Richmond – Waffle Time
Moks de Claro – Tiny Bert
Von Guillermo – Karma
Lara Sotto – Karma
Jenine Guanlao – GP's Ultimate
FINALS MVP
CV Zalamea – Waffle Time
Kaye Martinez – Waffle Time
2nd RUNNER UP
Karma
1st RUNNER UP
Neverland Ultimate
CHAMPION
Waffle Time
POOL B
MYTHICAL 5
Matt Crespo – Alphabae
Khev Yu – Namunggo
John Lagasca – Beer Brand
Cha Gutierrez – Namunggo
Cha Jover – 360 Sky
FINALS MVP
Warren Caburnay – Alpha
Gheybrielle Ruiz – Nasugbu Ultimate
2nd RUNNER UP
Namunggos
1st RUNNER UP
Nasugbu Ultimate
CHAMPION
Alpha
POOL A
MYTHICAL 5
Popoy Pascua – Legends
Junie dela Cruz – Finding Doris
Botchok – Hybrids
Sheila Gascon – Finding Doris
Amour Muya – Pancake with Butter
FINALS MVP
Pao Pao Mariano – Hybrids
Mai Mai Dublin – Hybrids
2nd RUNNER UP
Pancake with Butter
1st RUNNER UP
Legends
CHAMPION
HYBRIDS
TOURNEY MVP
Binz Angeles – The Better Lopez
Angelique Cortez – Pancake with Butter
SPIRIT AWARD
Namunggo
GOLD'S GYM RAFFLE (One month free)
Ljay Ramos – Legends
__________________________
__________________________
Thank you to all our Sponsors:
CARMEX
EMPERADOR LIGHT
GATORADE
BLACK MAMBA ENERGY DRINK
BAYAN NG NASUGBU
GOLD'S GYM PH
SPORTSHUB