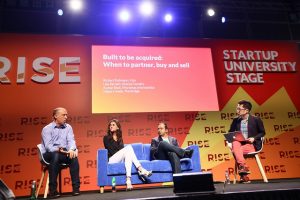 Last 2015, RISE entered Asia organised by the Web Summit group.  This year, Rise just got bigger.  Here are some fun facts that happened over the 3 days:
-RISE welcomed 8,144 attendees from 88 countries to Hong Kong for RISE
· Since RISE kicked off with our Opening Night Summit, tweets from @RISEConfHQ have already earned 1.2 million impressions.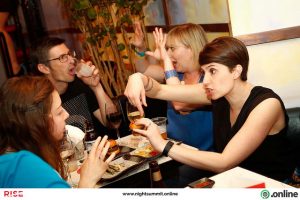 · RISE took over the Hong Kong Convention & Exhibition Centre and decked it out with half a kilometre of picket fence, 200m of festoon and 1,1000 sq m of astro turf.
· There were 220 speakers presenting on the five RISE stages – Centre, Enterprise, Machine, Builders and Startup University.
· Networking can be thirsty work. Our attendees drank 35,000 cups of coffee to keep going.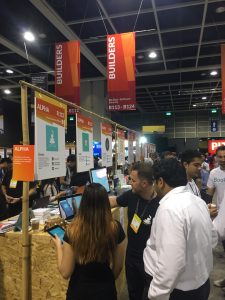 · Razer Founder Min-Liang Tan's Centre Stage talk was the most-viewed talk on our livestream with 79,575 views.
· 435 incredible startups exhibited – that's 350 early-stage ALPHA startups, 50 later-stage BETA and 35 growth-stage START startups.
· Of all these, investors made the most requests to meet with DigiByte Holdings, Know Your Customer and FengVest.
· There were 720 startup and investor meetings as part of our Office Hours scheme. 500 Startups Founding Partner, Dave McClure, DST Global's John Lindfors and serial Forbes Midas Lister Jenny Lee all took part.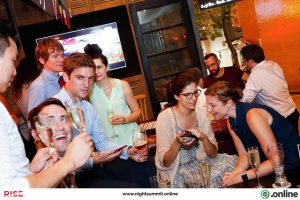 · Close to 400 meetings were held between startups and our high-level attendees, such as speakers and partners, as part of Mentor Hours. Mentors included Uber's Director of Design, Shalin Amin, HTC's Chief Content Officer, Phil Chen and Kabam Founder, Holly Liu.
· 400 investors from some of the world's leading funds came to see who are the companies of tomorrow.
· 2 sailings took place on the Startup Ferry, taking startups around the historic Victoria Harbour for some maritime networking.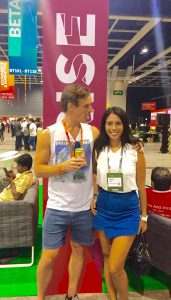 · 10 Teslas with 10 investors from 500 Startups, Big Bloom Ventures, Gobi Ventures, AppWorks took off with RISE startups onboard for a series of 30-minute pitch-and-drives. That's what the Startup Drive presented by Easiway, IBM SoftLayer and StartupsHK was all about.
· RISE event producers walked the equivalent of two marathons over the three days.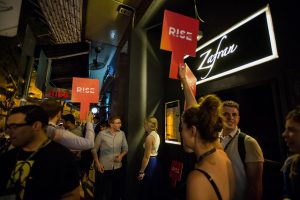 Don't miss the next RISE which will be held on July 11-13, 2017.
Register and get early bids now at https://riseconf.com/