Found at the basement of Rockwell, is a busy Filipino restaurant called Wooden Spoon.  Don't be surprised to find this place packed during lunch and dinner hours.  It only shows that this restaurant is a favourite of many locals and tourists combined.  For families, it has become a normal dining place.   Adults and kids alike find this place delicious.
I do wish I could eat everything in the menu but my tummy could only take so much.  Let's take it one day at a time.  Let me show you what's good in the menu during one casual dining.  First is the must try aligue pancit.  They mix it in front of you to even out the aligue on the noodles.
A favourite of many is the adobo flakes. Count me in for the many who loves it. It is made crunchy and truly addicting.  One bite is never enough.  This is best topped on rice or any vegetable dish.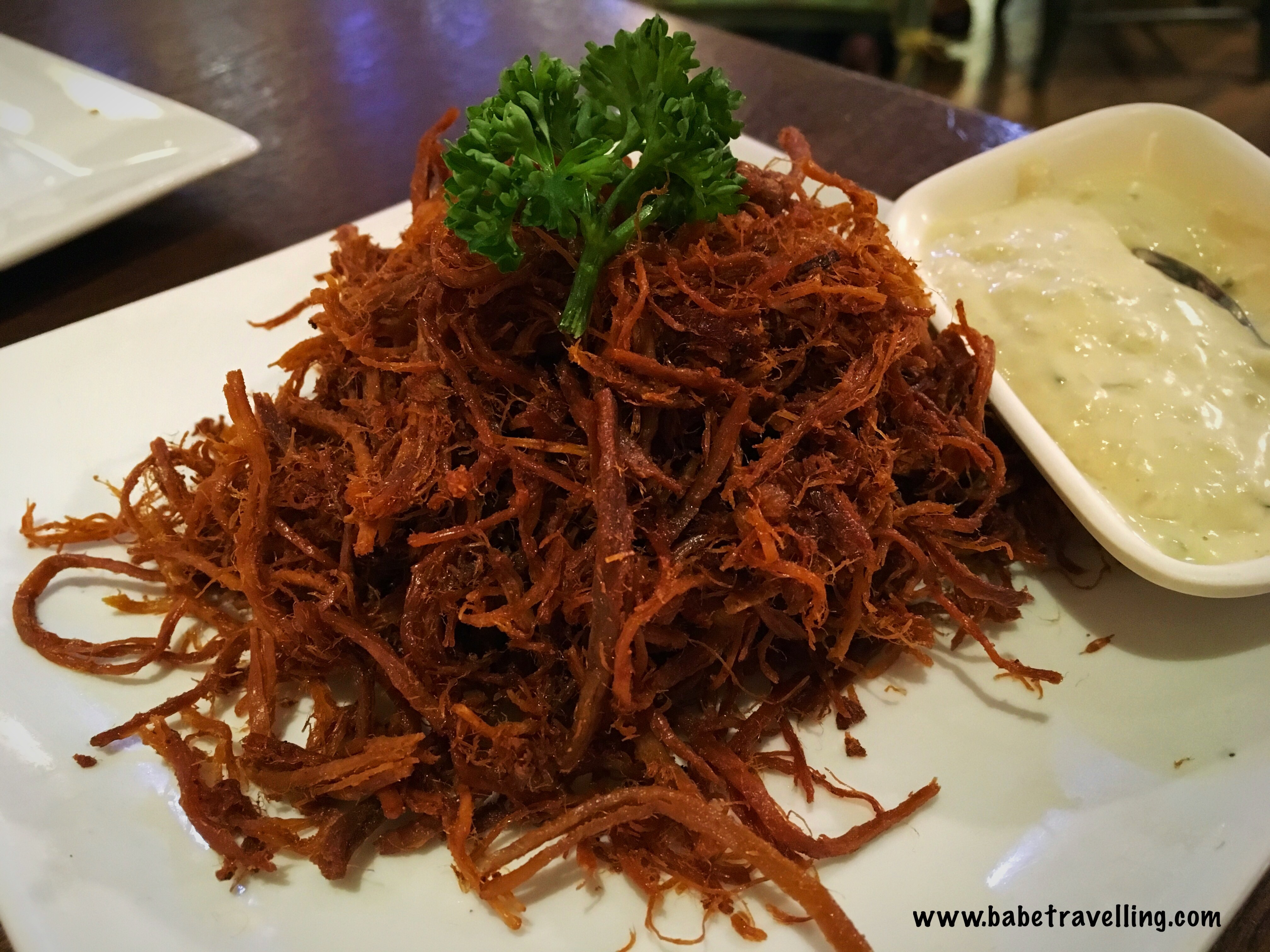 Speaking of vegetables to top on, this sigarilyas and laing is my ultimate favourite dish in the menu.  According to Sandy Daza, this dish is his experiment.  I hereby say, "Sandy, you have the perfect experiment!"
Then you have the Wooden spoon crispy chicken.  It's more than chicken popcorn since you are delighted with assorted flavours.  The problem is you can't have just one bite with this. More like one bite after another like popcorn.  Oops!
Squid and chili mushroom is a great dish for pescatarians.  This is a light dish and I especially enjoy the way Wooden Spoon made this.   I also liked the colors on the plate.  Red and green combination is so festive.
Don't go home yet without trying this delicious dessert called Reyna Blanca.  I told myself I would just get a bite but ended eating half of it.  I truly enjoyed how light it felt on my palate.  The rice crispies also bursts in your mouth.
This is Sandy's photo in the restaurant with his mom, the late Nora Daza.  The family is known for its delicious homemade food.  Today, Sandy shares their family recipe in this restaurant.  How lucky we are!