For a world traveller who grew up in the Philippines, I am ashamed to say that it's my first time to visit this paradise called El Nido.  Quoted as the "world's best beach" in many popular lifestyle and travel articles, this paradise did not disappoint.  It is, indeed, remarkable and a site to see.  Without further ado, here's my El Nido trip:
With the airport express road recently being built, going to the airport was rather convenient.  At this time, Air Swift is the only direct flight that goes to El Nido airport.  There were no horror stories of being delayed or unprofessional customer service during this ride.  In fact, Air Swift was outstanding.  They gave not too horrible snacks before the flight and was very hospitable, like true Filipinos.   For a cheaper ride, you can opt to land in Puerto Princesa and ride the 5 hour van to El Nido.  Horrible stories are possible fyi.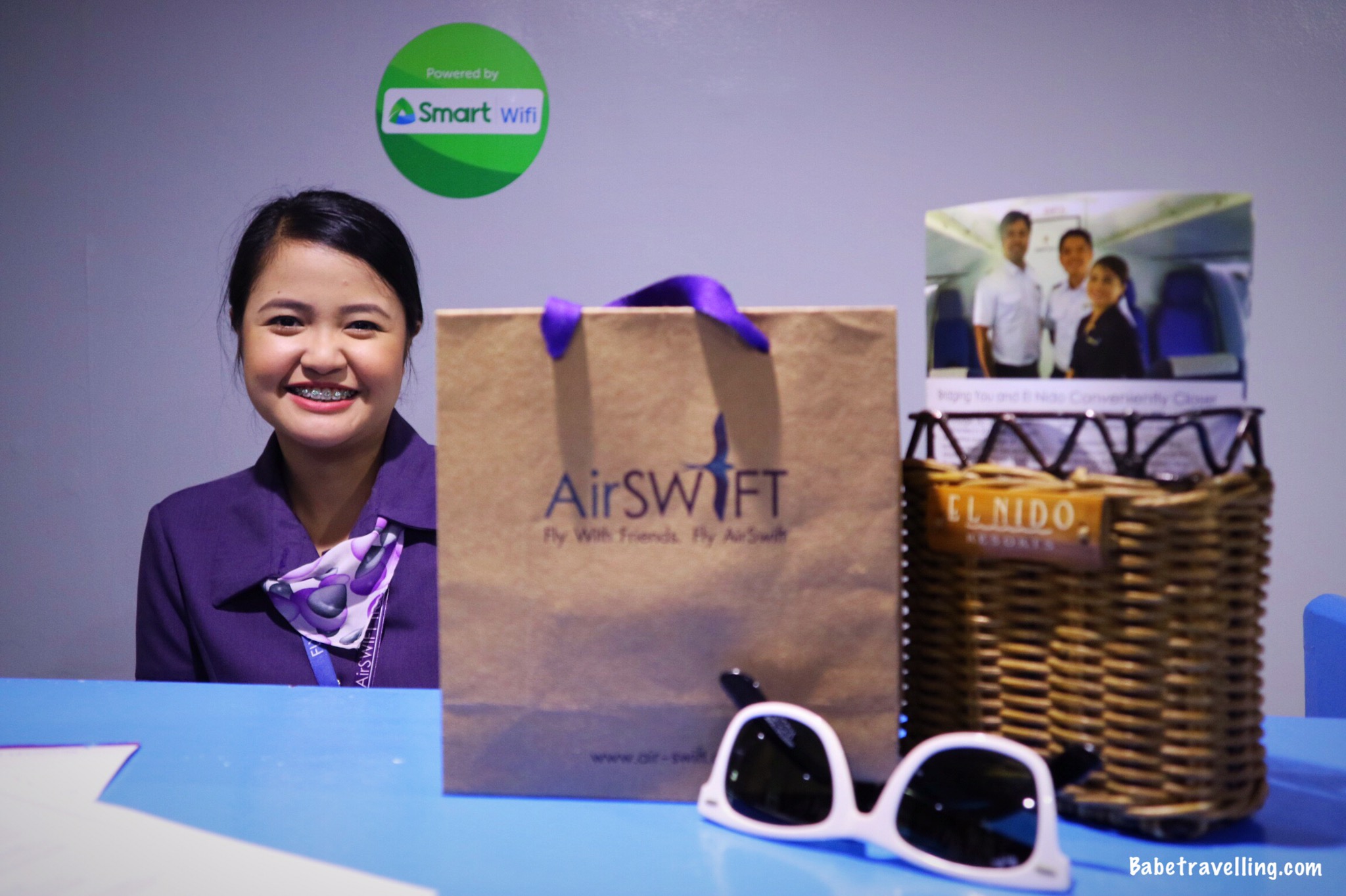 On the way to El Nido, the plane flies low and you could see several beautiful sites like the Taal volcano, Apo reef and El Nido itself respectively.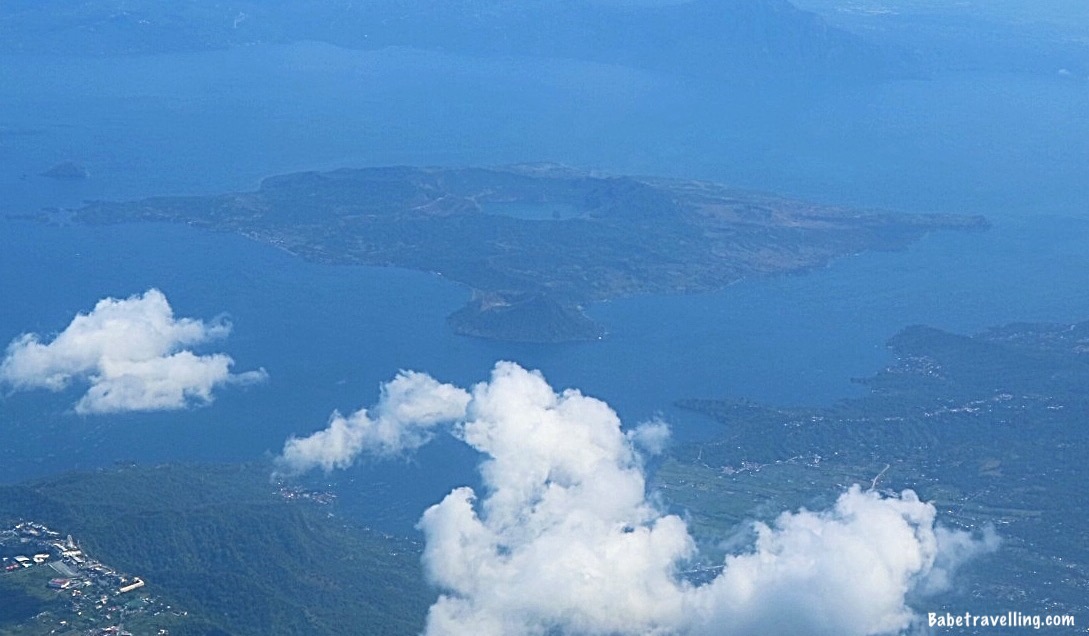 Upon the not so swift landing (understable due to short runway), an el Nido styled jeepney will pick you up.  It was a comfortable 1 minute ride towards the lounge.  The jeepney was customized with airport bus format seats rather than the usual commute jeepney.   The lounge welcomes you with older female singers in their local attire.  They serenade guests with their local language.  They are far from Spice girls but they set the tone of the trip, the El Nido way.  The lounge has an open air cafe where local snacks are served with tea, coffee or juice.  Due to this welcome singers and snacks, the time stops and you begin to ready yourself for a new partake.  On the other hand, there was no carousel for you to watch until your bag arrives.  You simply go to the baggage area and pick up your bag.  There's not much confusion, since there's limited amount of passengers from the plane.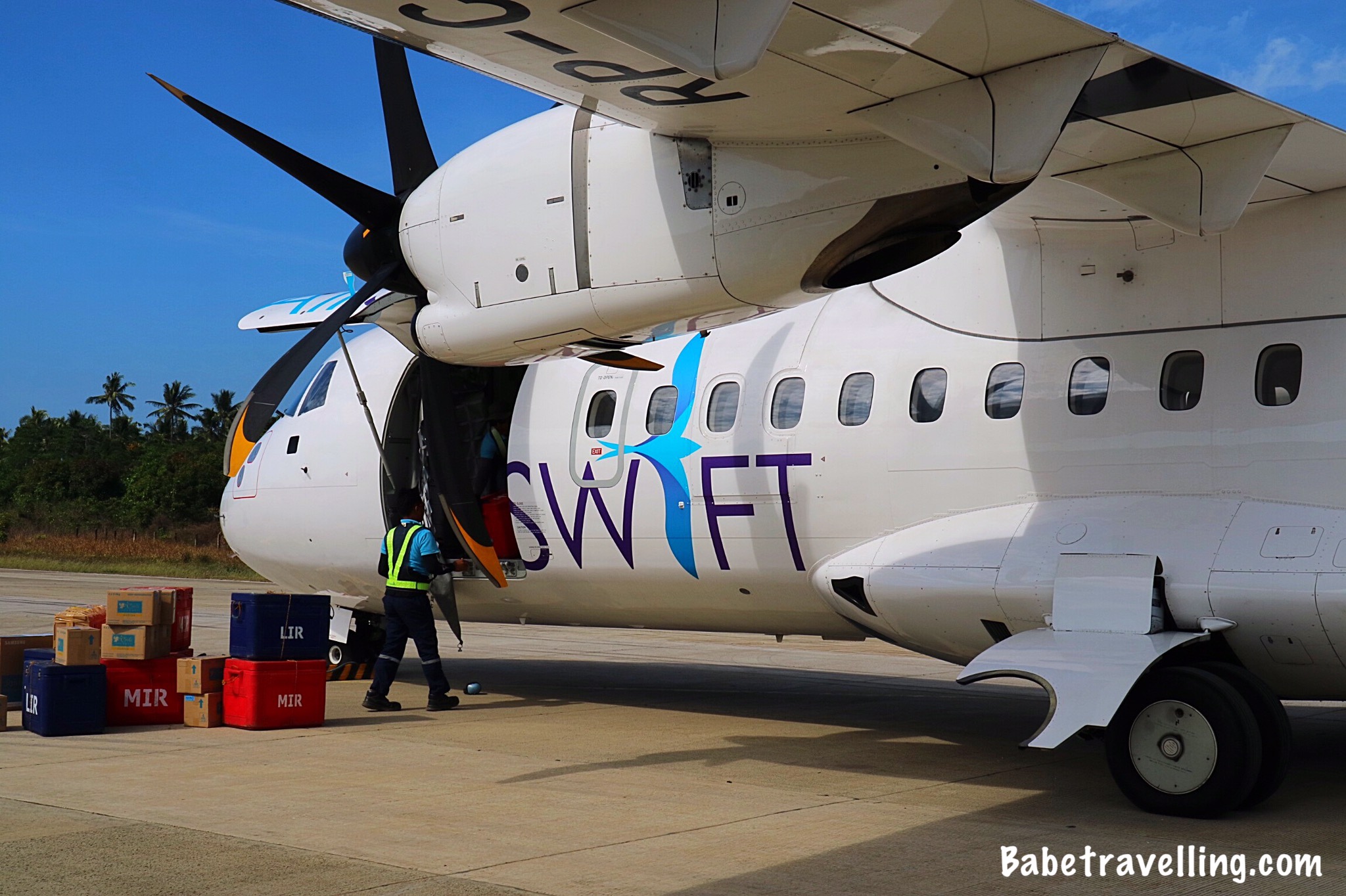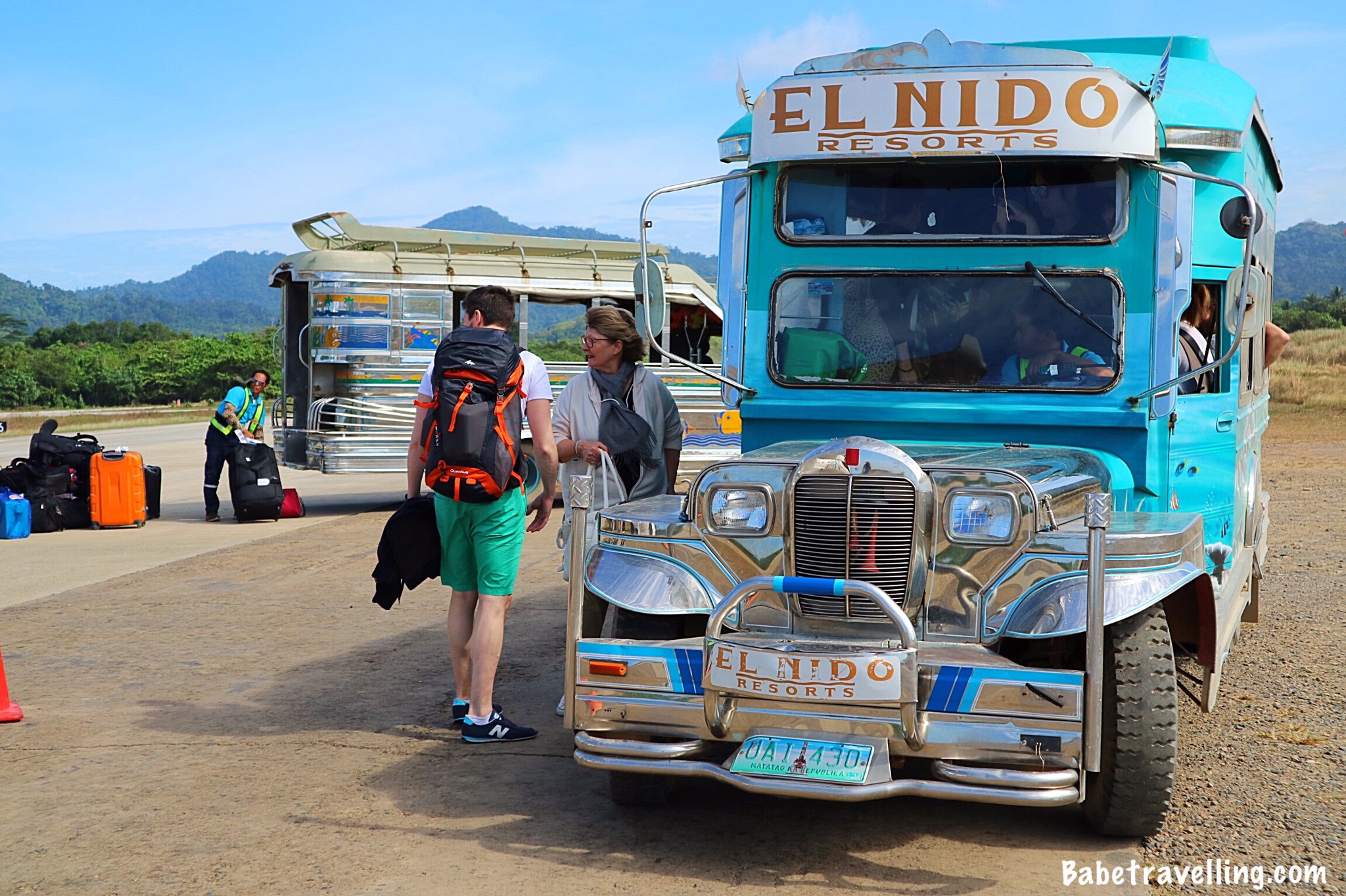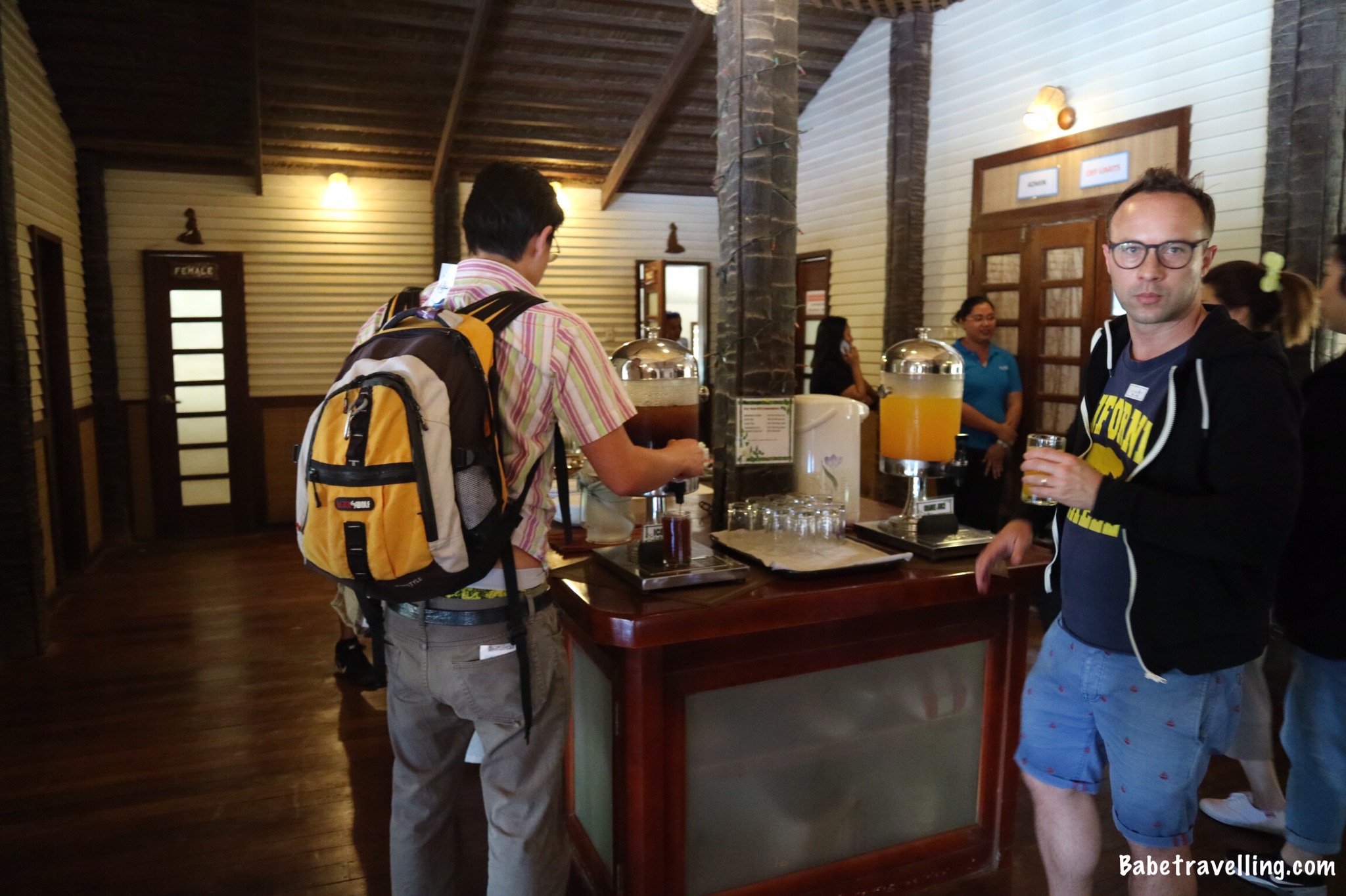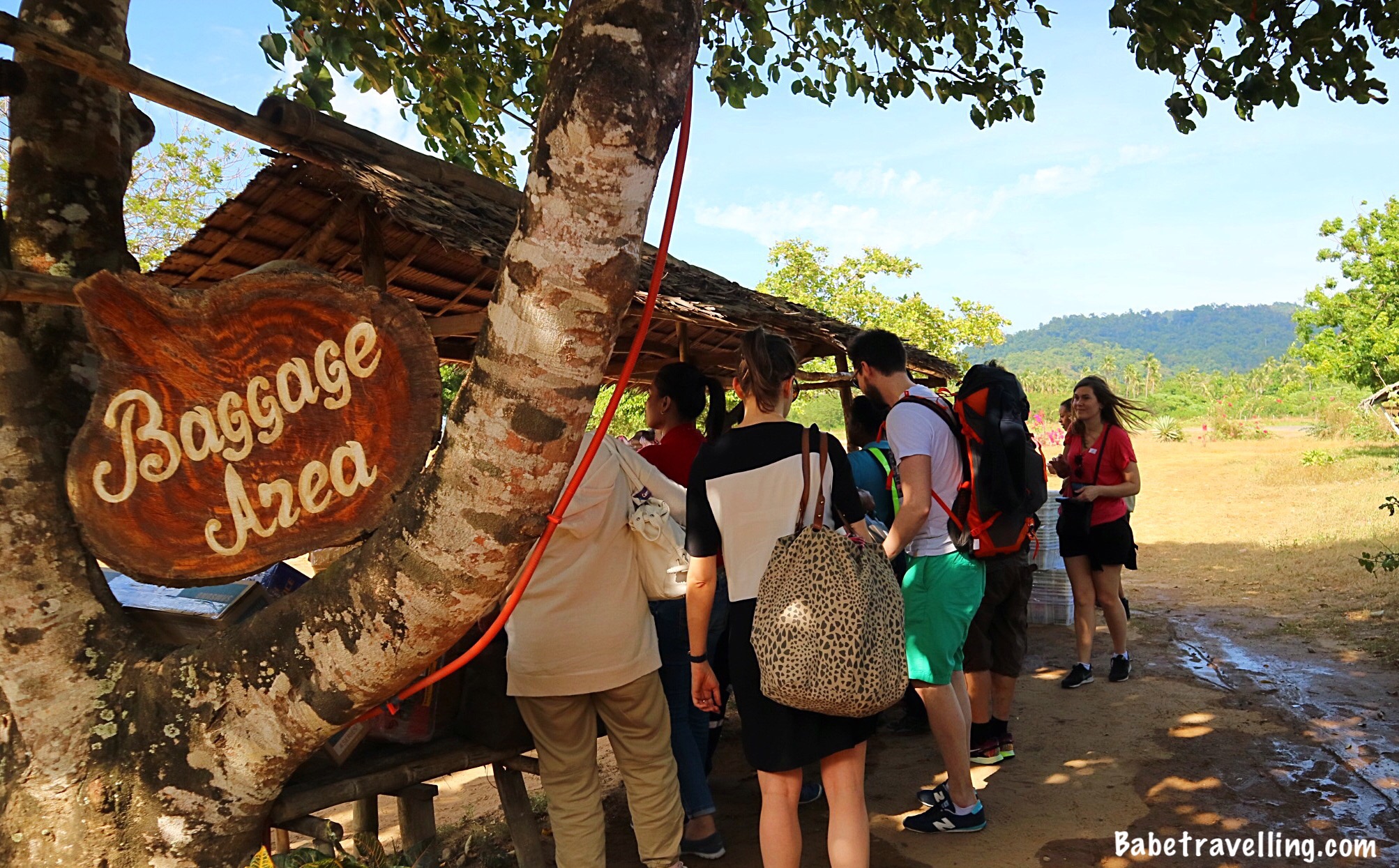 The ride from the airport to the town is about 20 to 30 minutes away.  You can ride a hired tricycle or a van going to the town.   Don't worry, it's not a marketplace outside the airport where vendors await and push you to ride with them.  Most of them are from the resorts providing their customers rides.  You can also opt to queue for a tricycle.  Air swift can also assist you if you need a ride.
On the aspect of lodging… for the adventurous, there are numerous backpacker's hotels and inns.   Do book in advance, if you want to stay on the famous lodges.  If you are not that picky or you do not like planning and you are truly adventurous, you could go to town and start asking for a free room.  I cannot promise you that you will get a room right away but you will get a place to stay for sure.  There are many hotels that do not advertise online because they do not need to.  For example, my first 2 nights were spent in Bill's Tourist Inn's backside hotel.  Bill's Tourist Inn is quite popular and is usually fully booked.  Upon arrival, they said to just go to their other hotel which is 1 minute away.  This place is decent and when asked how to book, they said to book in AirBnB.  Upon trying to rebook, it's not working and the management is not bothered by it.  From the influx of tourists, why bother?
If you are a bit choosy and need comfort, through experience, Cadlao resort is a better choice.  It's not in town and quite a ride getting there but it's worth it.  The villa has a view of the Matinloc island and helicopter island.  Here's a short review of their room:

The town is a usual Philippine town loaded with tricycles to tour you around.  There are no huge malls or establishments.  This town is mainly composed of hotels, brick and mortars, tourists and locals serving the tourists.  Here's a list of my recommended places to dine:
Sunset:
La plage in Corong Corong beach serves a bottle of Prosecco.  I'm set!
The Beach Shack is also found in Corong Corong beach.
Lunch/Dinner:
Trattoria Altrove serves firewood pizza and wine.  Go to the main branch rather than the express.
Cafe Atina, Mezanine are also found in town.
After hours:
Sava is sexy.
On a full day in El Nido, one must do island hopping.  The tourist agencies divide the set of islands into Tour A,B, or C.  The most recommendable sets are A and C.  In this trip, Skipper Charter was the official master of the sea.  They provide speed boats and your tour can be customized.  Customer service is excellent before and after the service.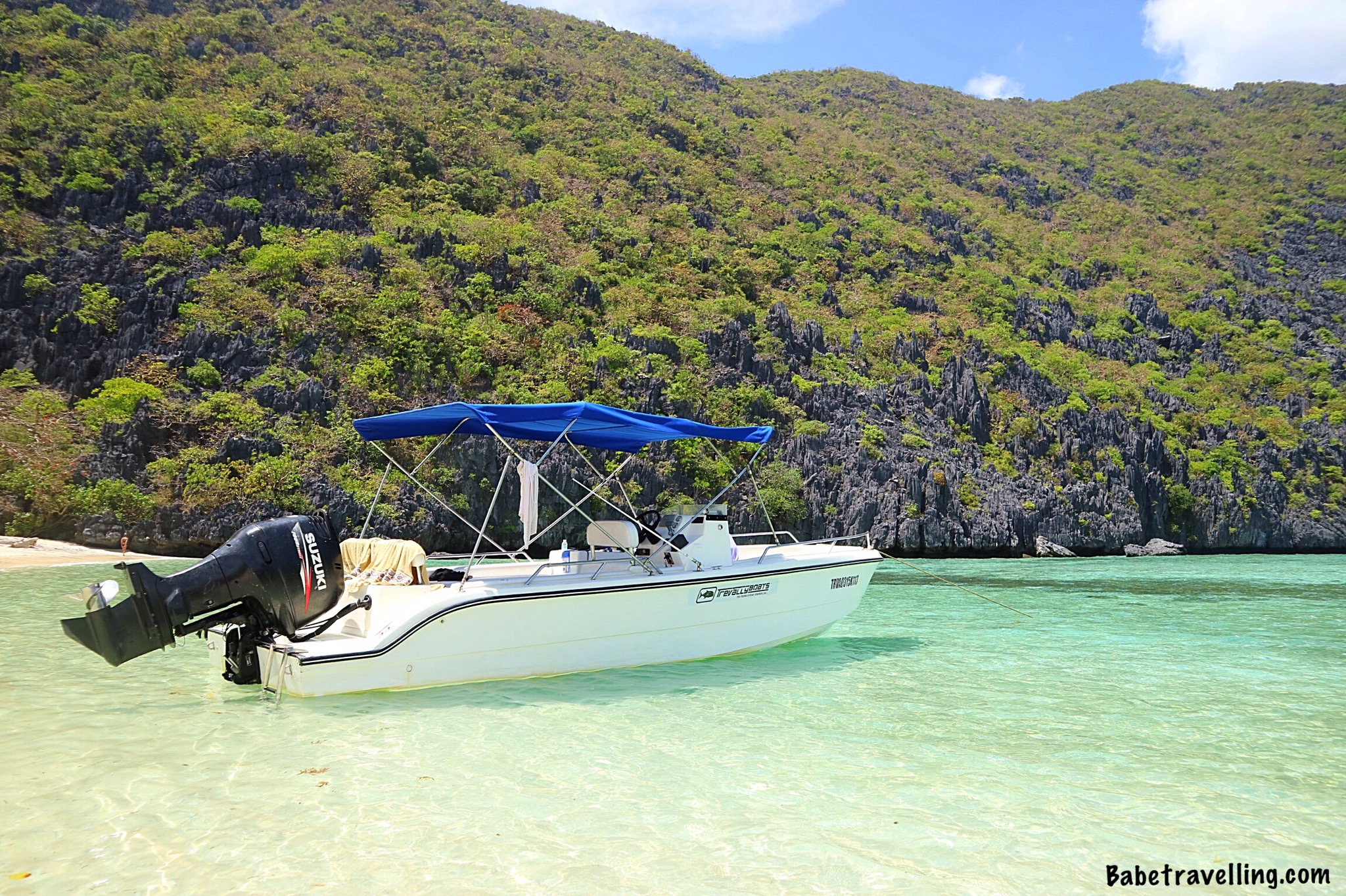 The first stop is the secret beach.  El Nido is famous for going inside a hole and being surprised by what you will see.  The hidden beach is found inside this magnificent wall and there is a small entry point somewhere within this wall.  You can enter this small hole through kayaking or swimming.  I prefer the latter because it's more fun seeing the lovely fish and corals while entering this hole.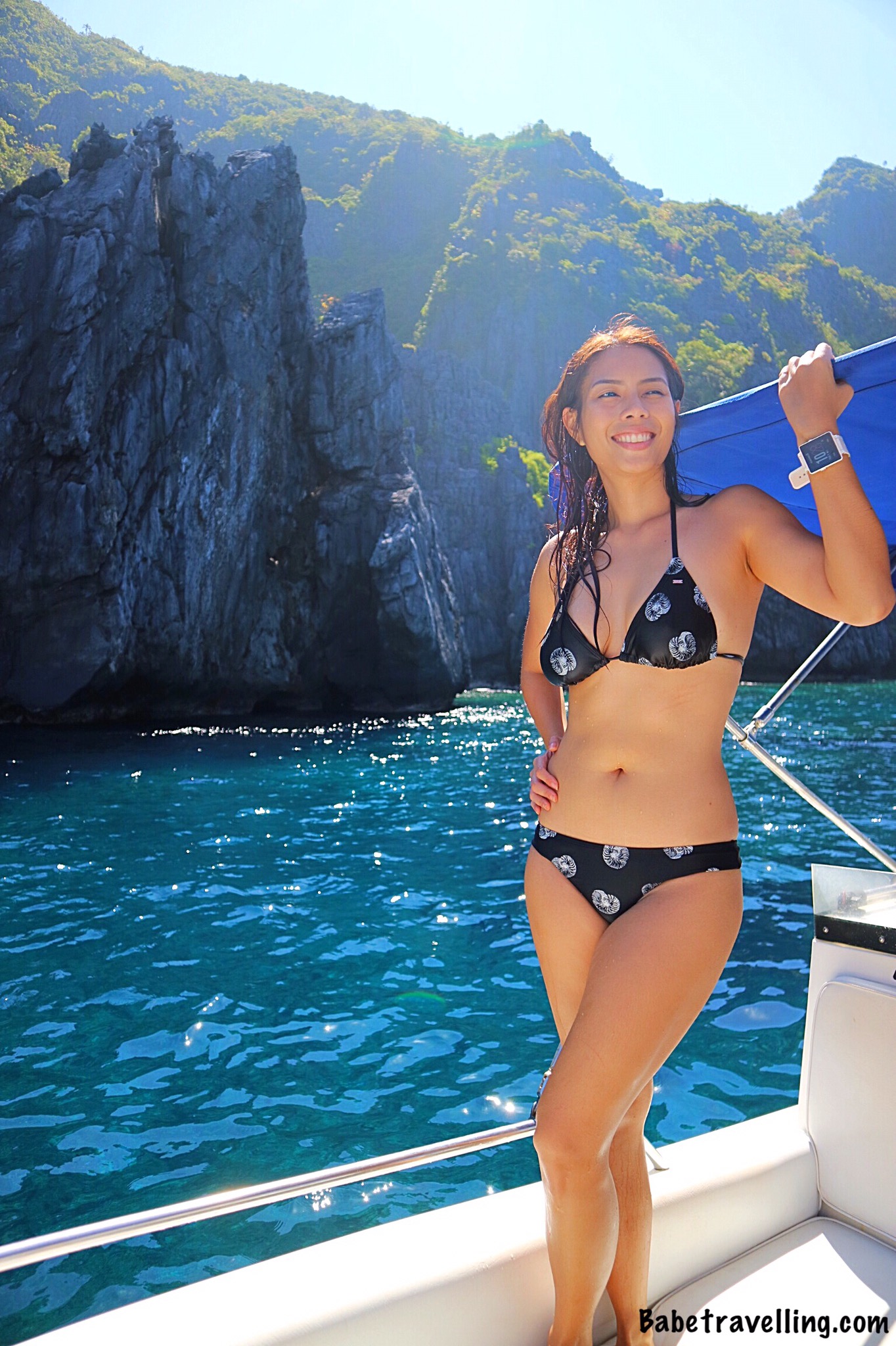 Second stop is the star beach.  There is a star shaped set of stones on this particular beach. It could prolly be seen more on aerial view.  The goal here is to enjoy the corals and assorted fish found underwater.  The corals are endless and is just plain wonderful to see.  The best part is the side of the reef where you can see bigger corals hanging and hiding some nice looking colorful fish.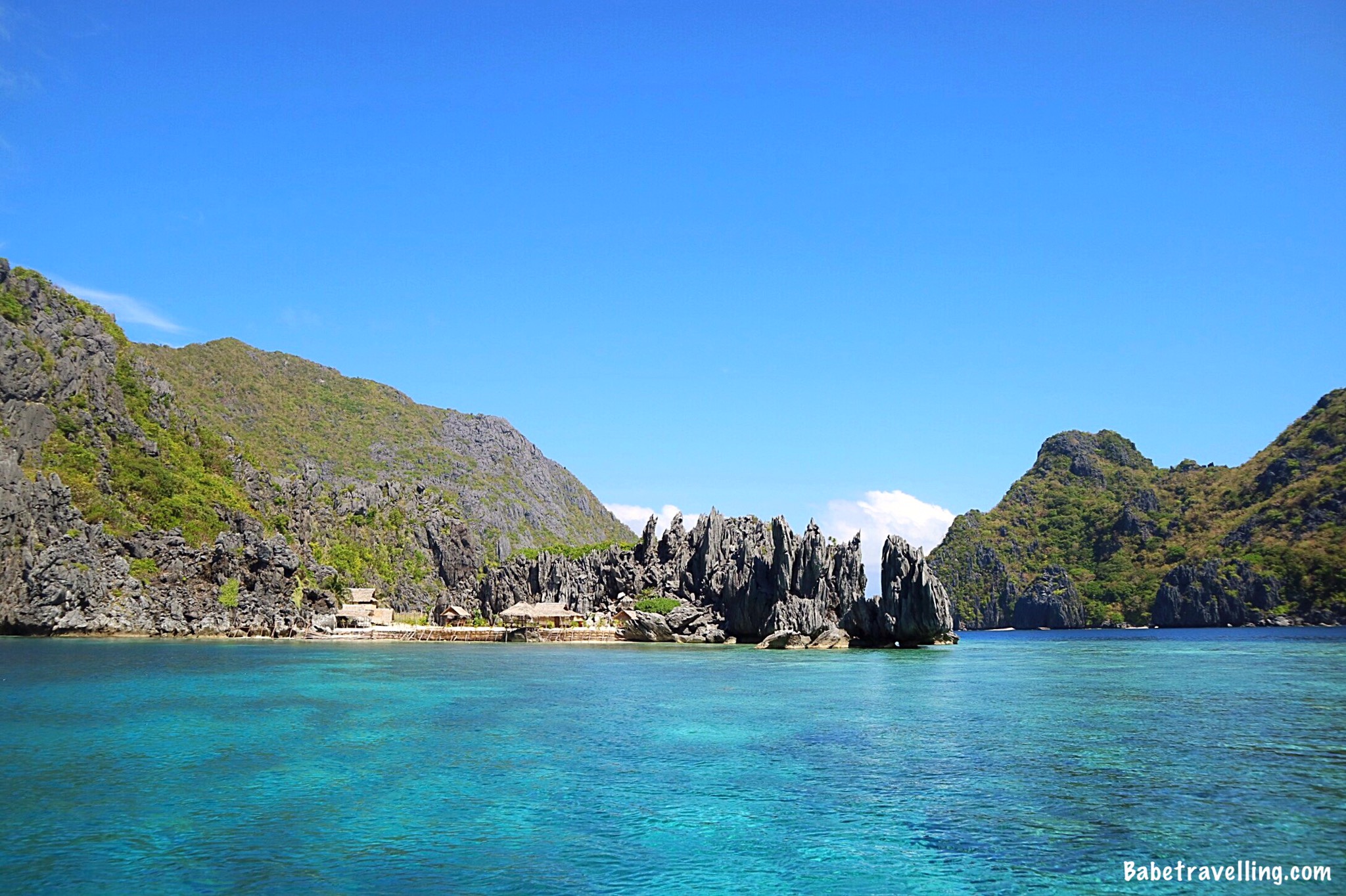 Third stop is the snorkeling area in Matinloc.  It was fun seeing the sea coconut vendor here that sold 50 pesos (1 dollar) fresh coconut juice.  Then they will cut it in half for you so you can grab the meat.   Fresh coconut juice is my favorite.  This spot also beats all the other snorkeling area with its more colorful and variable corals and school of fish.  My mates are lucky to see several turtles while  I was lucky to have retrieved my go pro that fell amongst the reef.  Happy day, indeed.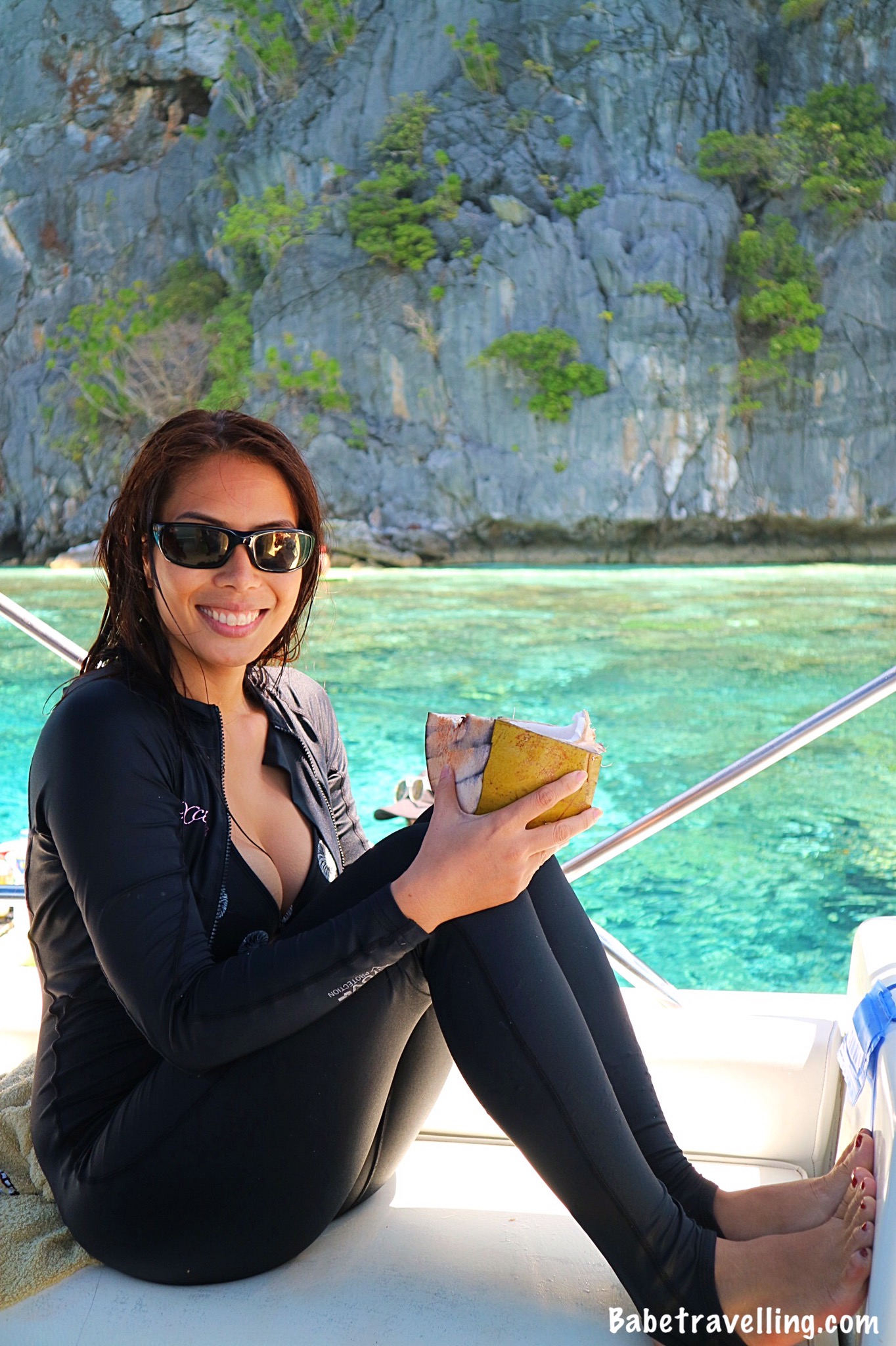 Fourth stop is our lunch break at the side of the star beach which is also in Matinloc area.  It is a more than lovely serene cove.  For a minute, I felt like James Bond's girl hiding from the bad guys and we needed to hide somewhere off grid.  Back to reality, our boat crew prepares our lunch in a hut while we lounge around this beautiful area.   The food they served is, basically, my top fresh grilled food I had in my life.
After lunch and our fifth stop is the famous big lagoon.  80% of this lagoon is sea water and then 20% is fresh water.  This place is truly beautiful…. too beautiful to be real.   Since it is the big lagoon, several boats can enter in and make a u-turn to get out.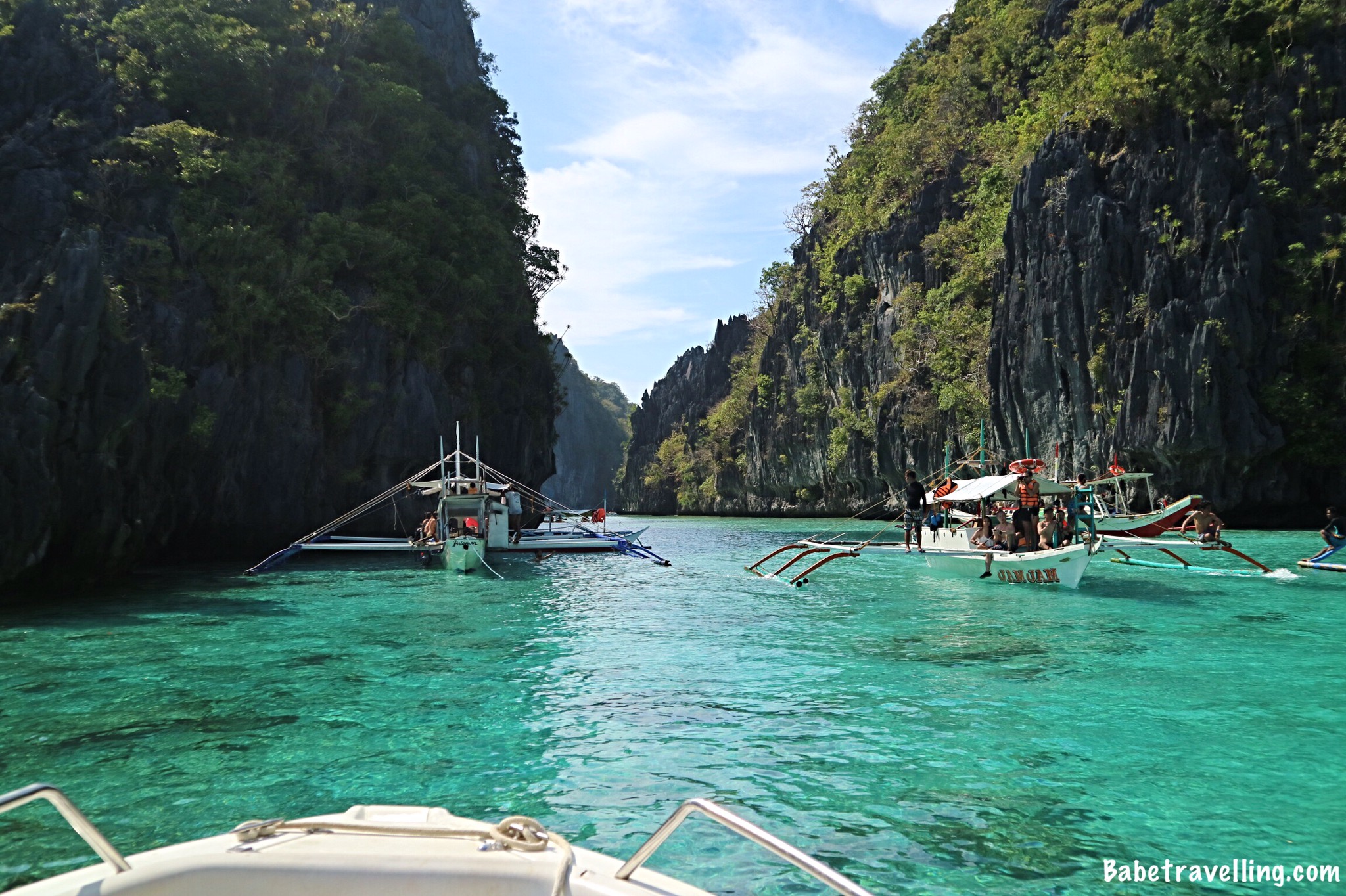 After the big lagoon and the sixth stop, is a visit to the small lagoon.  While boats can enter the big lagoon, only kayaks can enter the small lagoon.  It costs 300 pesos or 6US$ to rent a kayak.  At this time, you have to enter the most famous El Nido hole to get inside this small lagoon.  It's pretty peaceful inside and you could hear the sound of tweeting birds while on your kayak.  The water is flat and you will see one of the best rock formation ever built on this planet.

Our seventh stop is another wonderful cove by Matinloc island.  In this stop, there is nothing but pure white sand underwater.  We were lucky to see a sting ray pass by.  It was swimming gracefully underwater on its own.  It was quite hard to see it as it was grayish in color and the sand was pure white.
Passing through the next stop, the helicopter island is a site to see and famous for its helicopter shape.
Towards sunset, and our eight and last stop is the seven commandos.  In history,  there were seven soldiers that were found on this island.  They were seeking refuge at that time and have found this wonderful island.  In memory of them, the island was named after them.  You can also grab some drinks on this island and enjoy the sunset.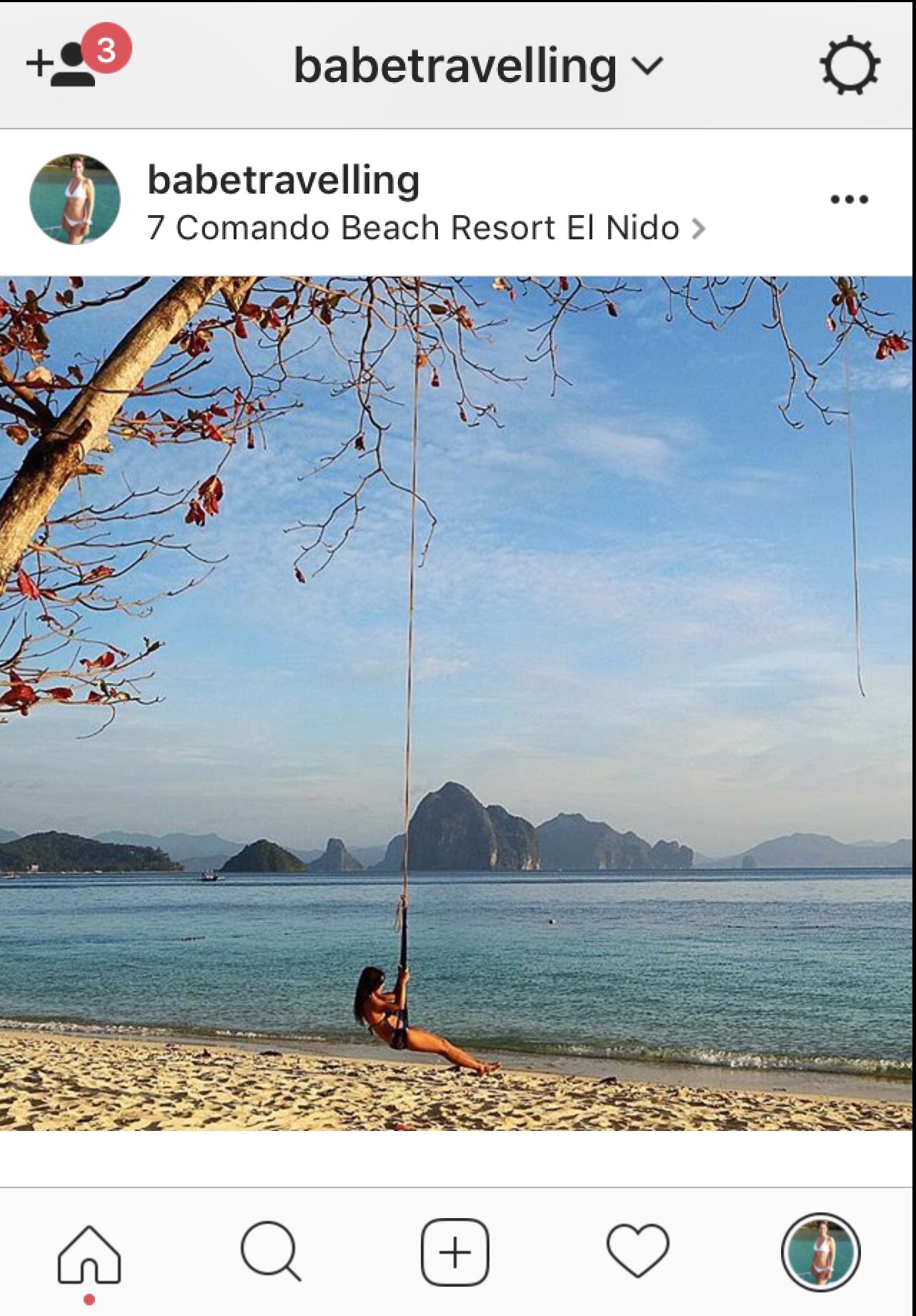 What a full day this was! It started at 9 am and ended at almost 6 pm.  Honestly, it's hard to feel the time during this journey.  The sites were remarkable and truly beautiful.

Other than island hopping and food tripping, one must visit the quoted "Best Beach in the World."  Nacpan beach is a 4km stretch of white sand that spreads not only on the beach line but also to the water.  There is no fret on stepping on spiky corals, shells or stones.  Simply enjoy this vast white beach.  On the food option, I suggest bringing your own food if you are choosy.  Nonetheless, there is a small hut that sells simple food here.  Of course 1 dollar fresh coconut is available.  I suggest spending half day here unless, you are totally lazy and then you can spend the whole day here doing nothing.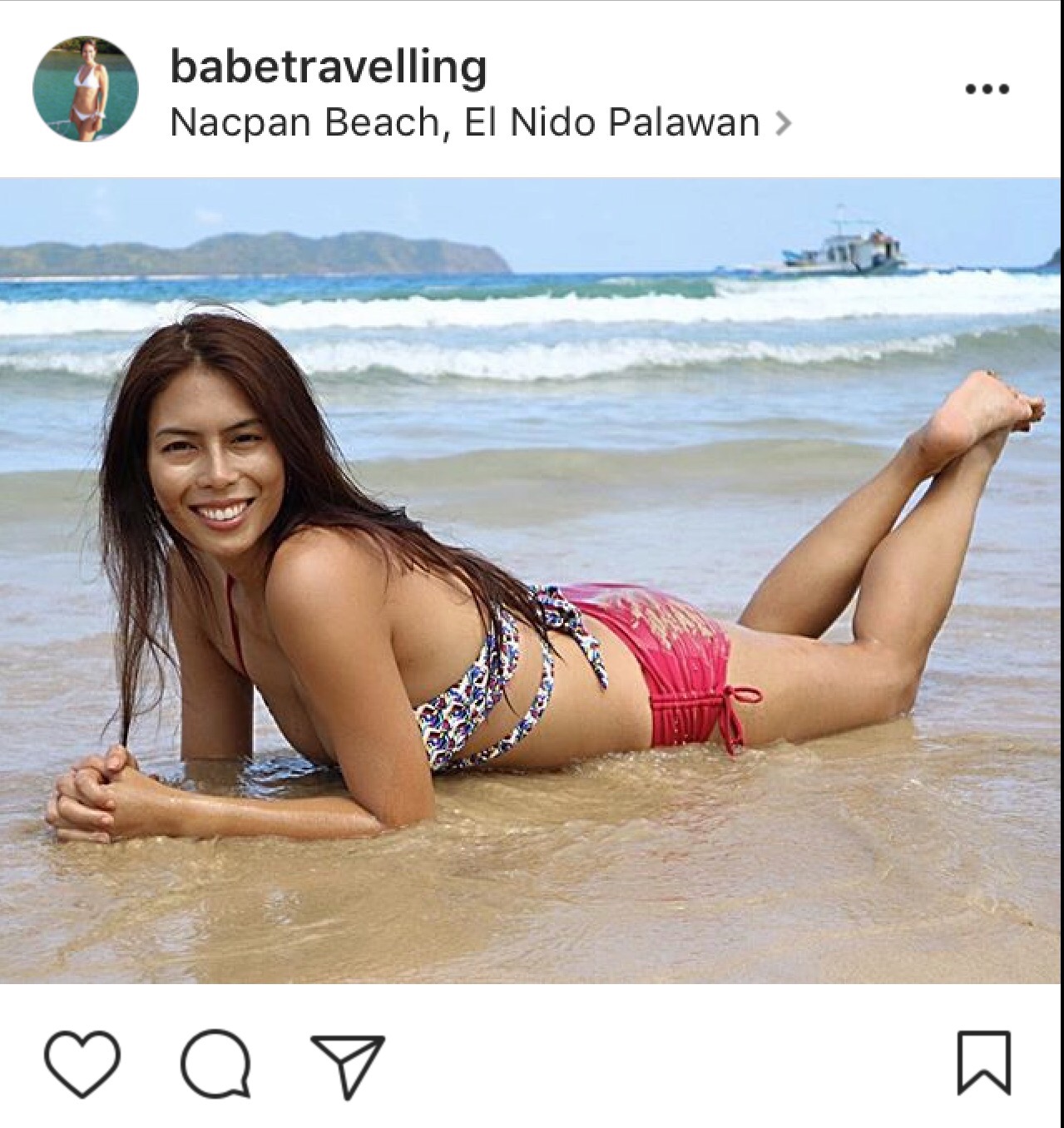 If you like what I did here and want a babe to design your trip, simply comment below and I will cater you with my best efforts.