I've been asking myself why I love French cuisine. I may have found the answer here in Taipei.  It's odd I know.  I have been to France several times and I couldn't see it.  Perhaps, it's only when it is isolated and far that you get the value of things.  In this occasion, I enjoyed French cuisine in Taipei.




Well, not just in Taipei, but in the majestic Taipei 101 mall.  Stay by multiple Michelin awarded chef Alleno Yannick is in the 5 star level of dining expertise.  Indeed, a fancy and lovely experience in this side of town.
Upon entering, I was greeted by their restaurant manager, Allison Wang.  Allison is Filipino-Chinese and have been residing in Taipei for a long time.  His expertise is managing high end restaurants.  Stay, is definitely with the experts.
For this night, I tried their degustation from their Spring menu.   I couldn't be more exciting to taste several high culinary art plates.  After which, the sommelier offered me their wine menu.  I went for the New Zealand white wine to pair with the assorted seafood that will come my way.
I was served first with bread and butter which I told myself I will have none of.  My stomach is prepared to finish everything in my five course degustation meal.   Alas,  the sound of fresh baked olive and lemon bread is too inviting.  I took some bites and they were pretty good, I must say. 
For cold starter I had the Alaskan king crab with avocado, fresh coriander and green apples.  You will be amazed on the presentation of this dish together with its fresh taste.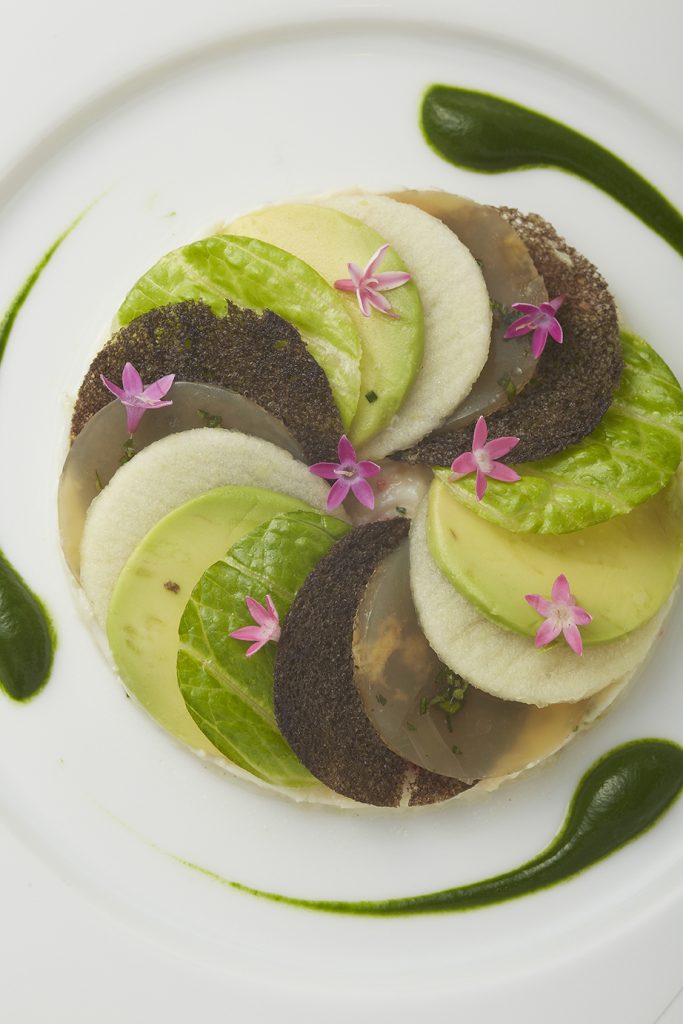 My hot starter choice is the flowered steamed scallop.  It is a modern soup served with daikon.  I like the presentation of this dish.  The scallops are served fresh on a sea shell.  While the modern soup creaminess is just perfect for degustation.
For the fish entree, I chose the slow cooked Alaskan sockeye salmon.  This salmon is perfectly cooked until the inside.  The pigeon consomme poured on it was a great pair.  It is served on fresh cabbage and has a nice Juniper plating that holds the pigeon consomme.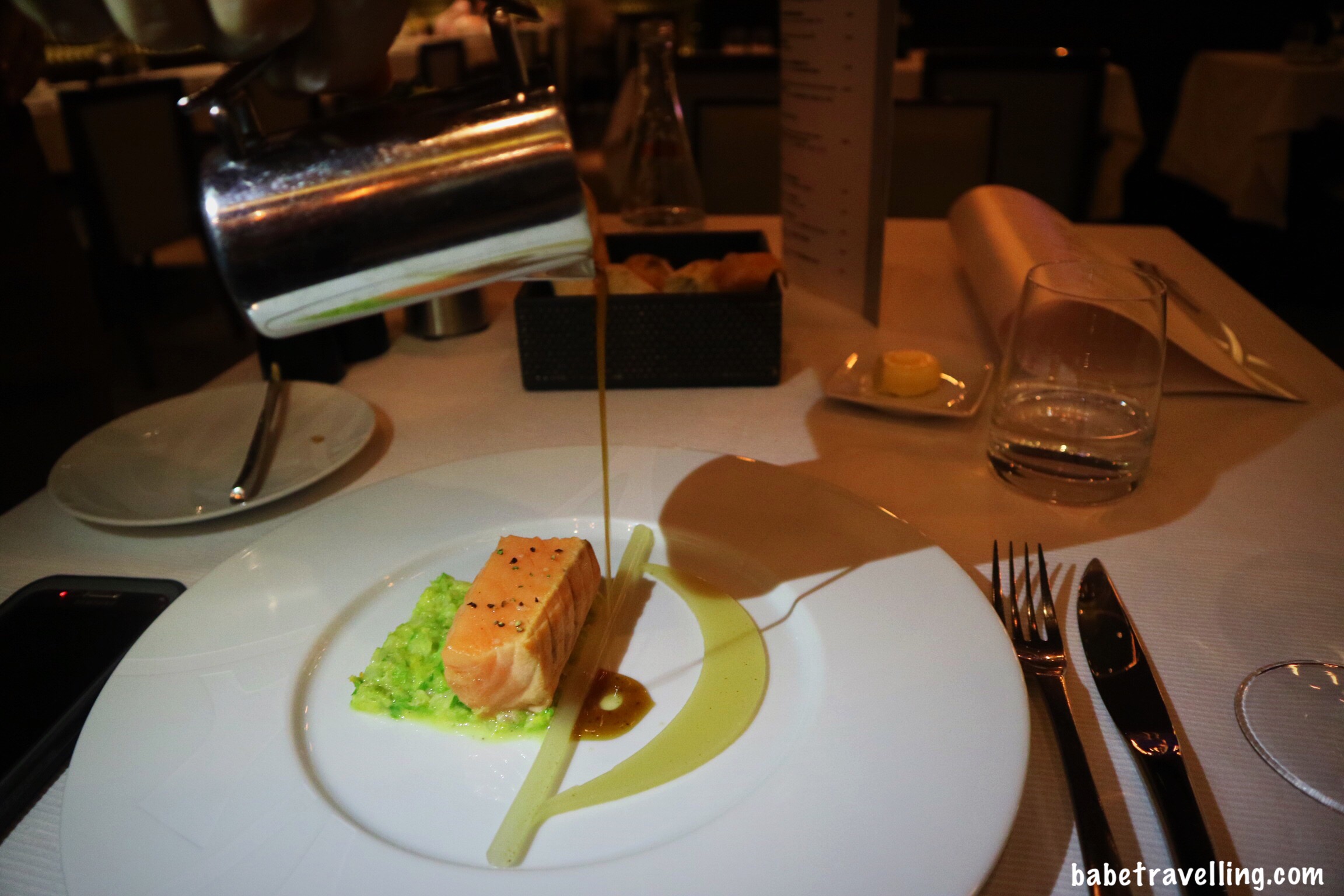 For the meat entree, I chose the US prime beef tenderloin cooked medium rare.  They made a good job on it upon expectation.  Perfectly brown outside and pinkish in the inside.  On the side is potato couqueline and black truffle.  I know what you are thinking.  I can't read couqueline myself.   Apparently, this dish hits your soul.  The potato inside this crusted piece with truffle is so delicious. 
After all of the above, I still have space for dessert.  I chose the cocoa mousse with sea salt.  At first glance,  I though it was a simple cupcake.  Then I looked carefully and it was hardened cocoa that holds the mousse.  There was also gold dust on top of this beautiful dessert.  
The executive chef behind Stay, Taipei, is chef Pierrick Marie.  He is a French chef that travelled in Europe and Asia.  He is truly passionate on making the best dish.  He personally served all the degustation plates and carefully explained every dish.  What an experience!
While the Head Pastry Chef is Alexis Bouillet, who is also French.  You can find him easily on his playground post by the end of the room.  Always have room for dessert in this restaurant.