A popular Marikina must try place is Meat Slut.  This is where you get quality steak at an affordable price.  They basically took out the white cloth, fancy service, fancy waiter with the fancy attire, valet parking, fancy cutleries and plates.  You get the picture.  In here, you can find your basic good meat served in a chopping board and you can eat on your aluminium bowl/plate.   This restaurant with the ballsy name has a ballsy attitude too.
As you enter, the foyer is composed of a show window where they prepare the meat.  They seal it in a vacuum plastic then place it in a 54 degree Celsius water.  Lock in those juices! Why 54C?  It is part of cooking the perfect steak.  The internal temperature of a rare steak is 54C.  This method is called Sous-vide.  It is a French method of cooking steak.  You immerse the steak in low temperature water to poach meat.  
Then seal it up in high temperature.  Thus the torching.  Hungry already?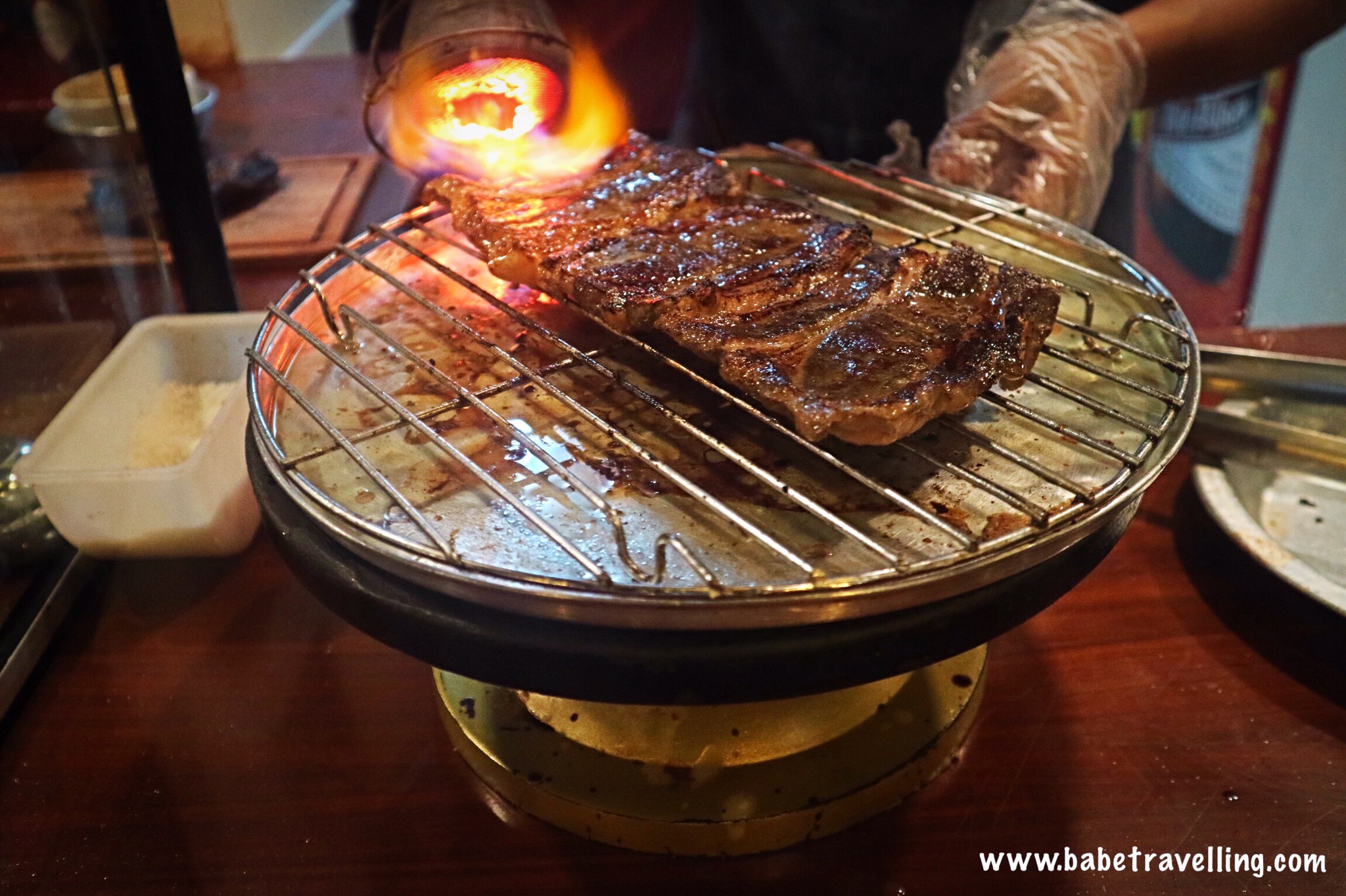 Let's walk in first into their private room called "the sinister room."  It is an extra fun private function room which you can rent for an occasion.  Ryan Ganzon, co founding and owner of Meatslut, led us to tho this room.  He loves wake boarding so he asked friends to donate old wake boards to add in this room.  You can also find here a pool table which turns into a beer pong table if you request for it.    
Then there's the private dining place where you could hold your "meeting."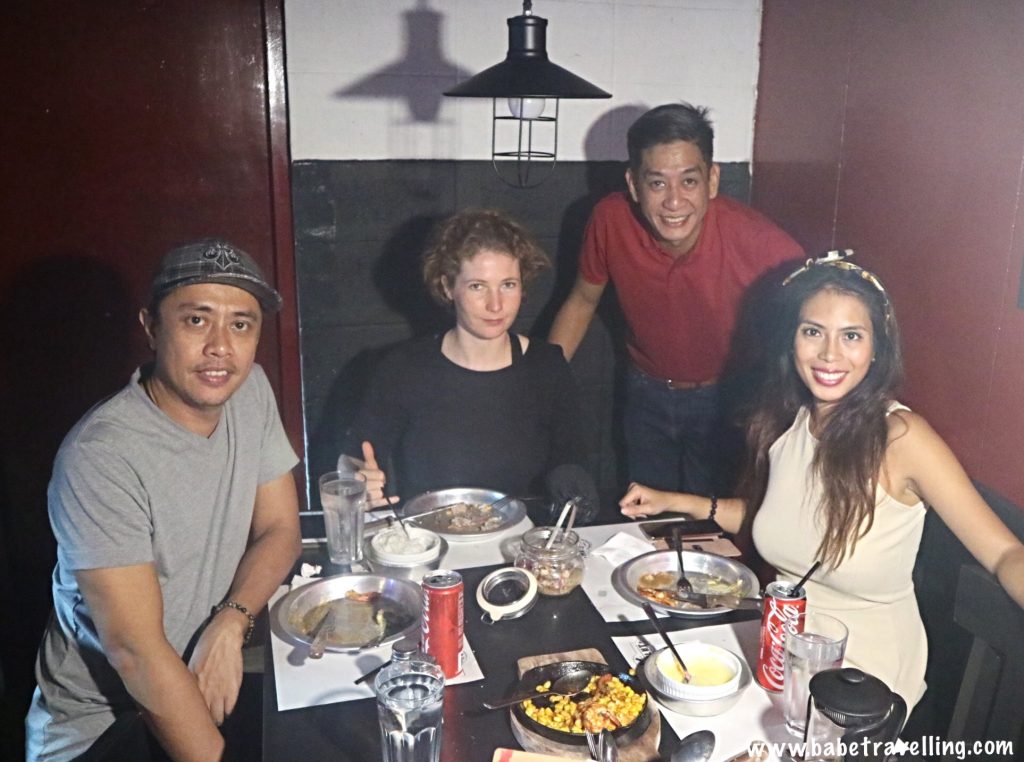 The sinister room also has a special entry to the bar.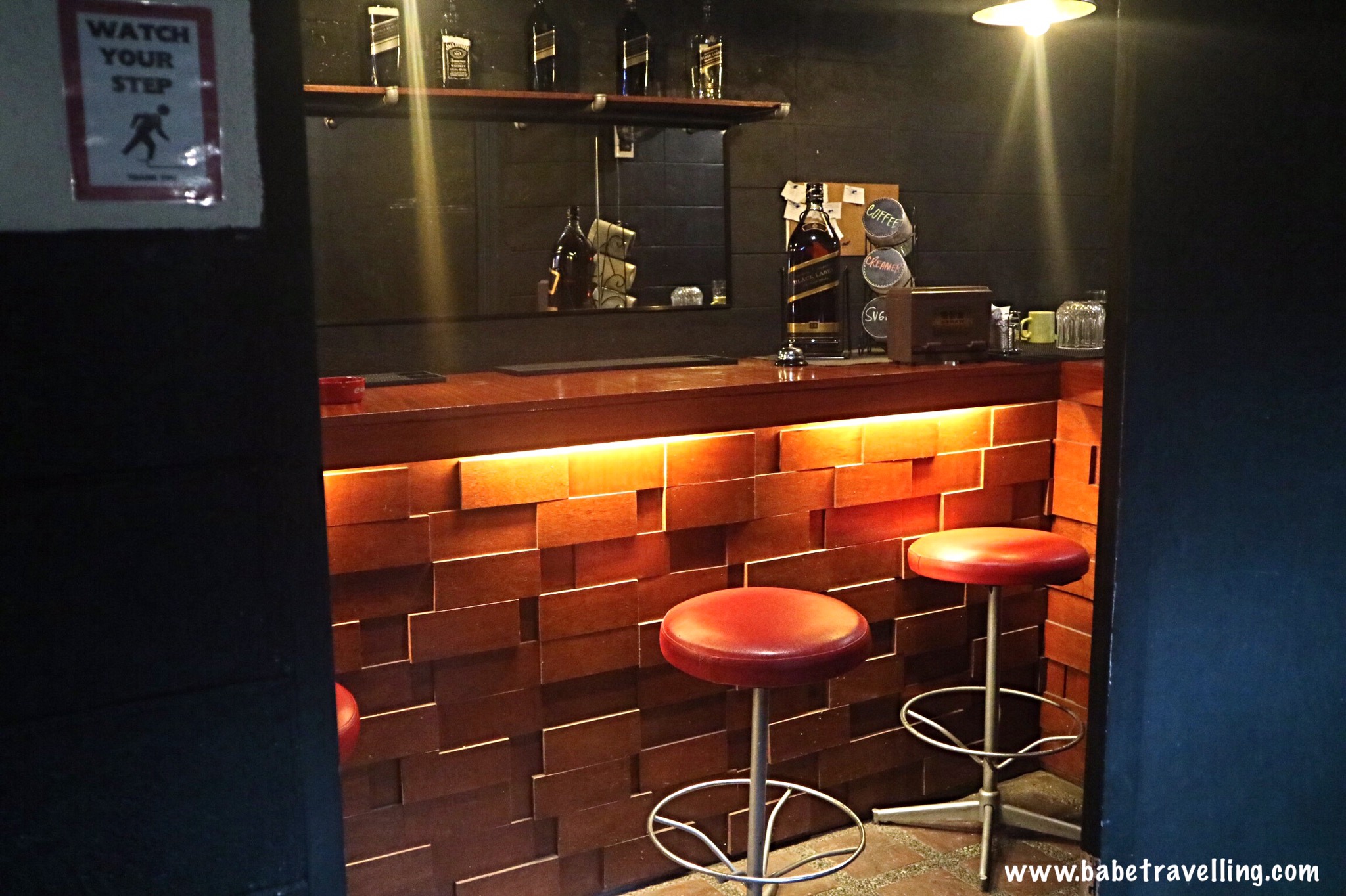 Let's start eating!
A favourite dish here is the 72 hours rib steak at P380.00 with rice and side.  It's so soft you don't need a steak knife.  You can also see this being torched before they serve it to you. 
My favourite is this 54 degree sirloin steak at P450 with rice and side.  This is super delicious  and cooked just right for me.  Torched on the outside and juicy on the inside.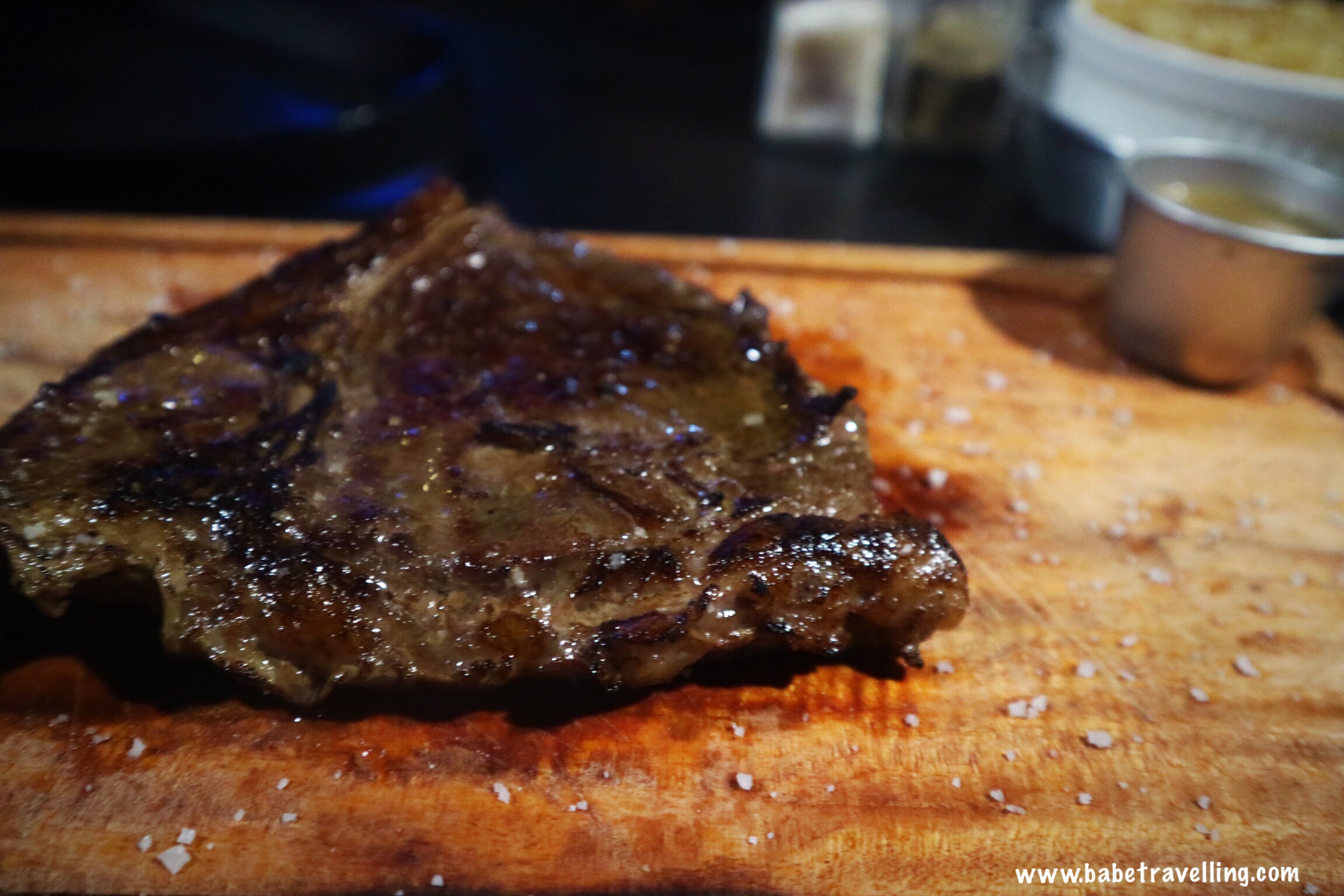 An extra order you can do is this Shrimp, Sausages and Corn.  At P250.00, it is such a filling dish.  It's your carbs and protein in one.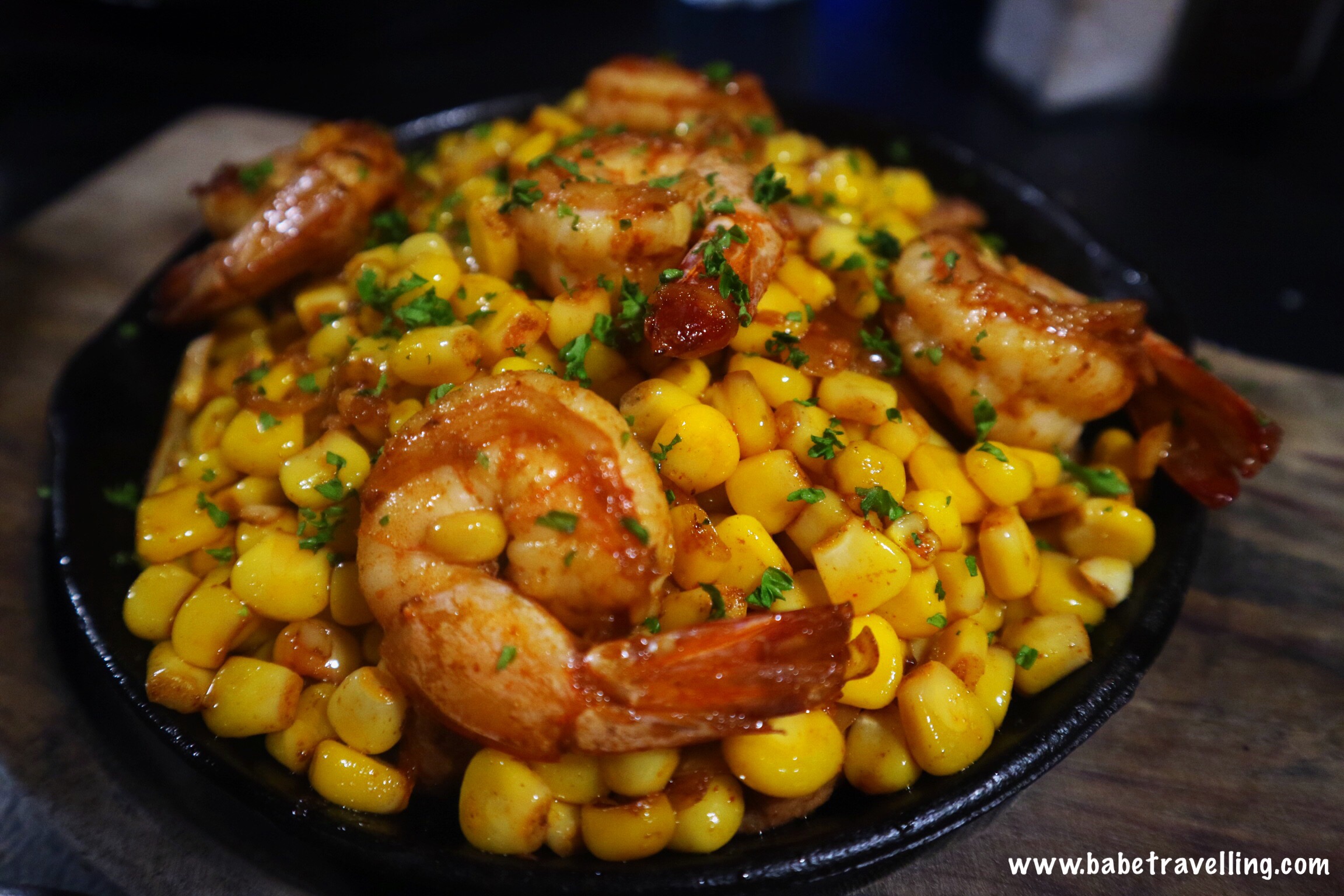 If you are craving for something on the lighter side.  This is Chilawin.  It is a smoked and Filipino version of ceviche.  This day, we were served with Tanigue and chicharon.  It will be served to you in a bottle.  When you open it up, the smoke is sealed inside and you can see it escaping after being served.
Another lighter dish you can have here is the Cured beef with pickled celery at P220.00.  This is a cured for 3 days and comes with arugula salad.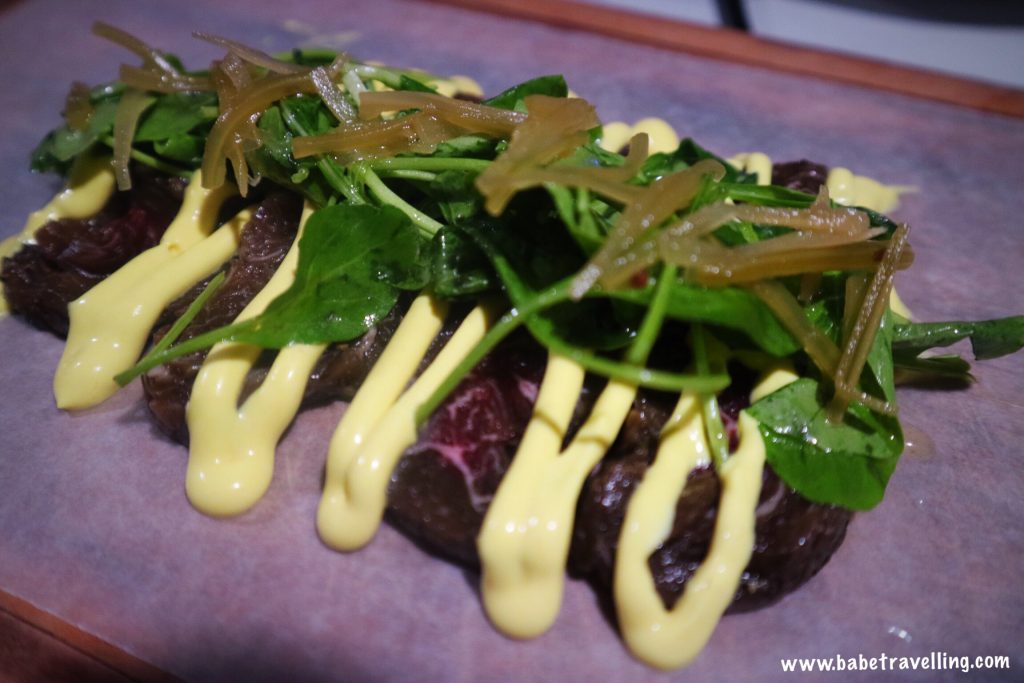 This Mashed potato is part of their side dishes and can be also ordered separately at P85.00.  There's some hard work and love in preparing this dish.  To make it really soft. The potatoes run into flour sifter and served with a spatula.
For dessert, I would recommend this sizzling brownie.  It has this burnt taste which makes it one of a kind.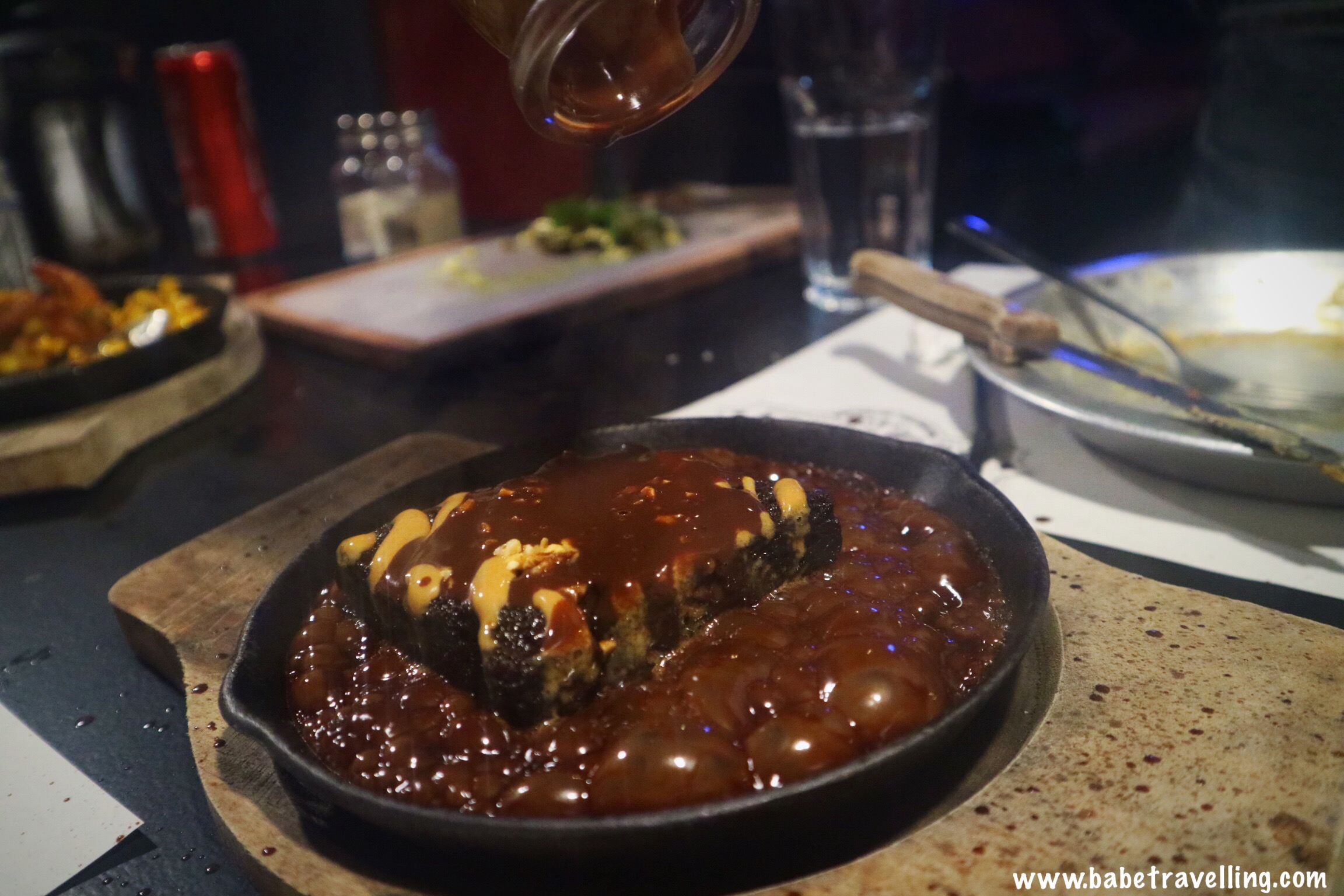 Another good thing about this restaurant is that it has street parking.  So feel free to come during Mondays to Thursdays 5pm to12 am Mondays thru Thursdays, 5pm to 2 am on Fridays and Saturdays and  11 am to 12 am on Sundays at 94 Lilac St, Marikina, 1811 Metro Manila.