What would you do if you only have 2 days in Manila?
First, you should check in at Hotel Jen. This place is near the airport and also tourist spots in the Manila area. I personally stayed in Hotel Jen and loved it. It is a business style hotel ran by the big hotel group, Shangri-La, on a budget.  Book your Hotel Jen here to get an exclusive discount.
If you have decided to stay here, which I highly recommend, I suggest that you also get access to their Club Lounge. It has so many perks like the usual business hotel floors plus more. Yes, there are comfortable chairs and tables on the top floor and you have unlimited drinks, breakfast and afternoon tea. The difference is the panoramic view of the side of the city. Whatever time it is here, it sure is a good view. I highly suggest coming here for sunsets. Dinner and drinks are being served here.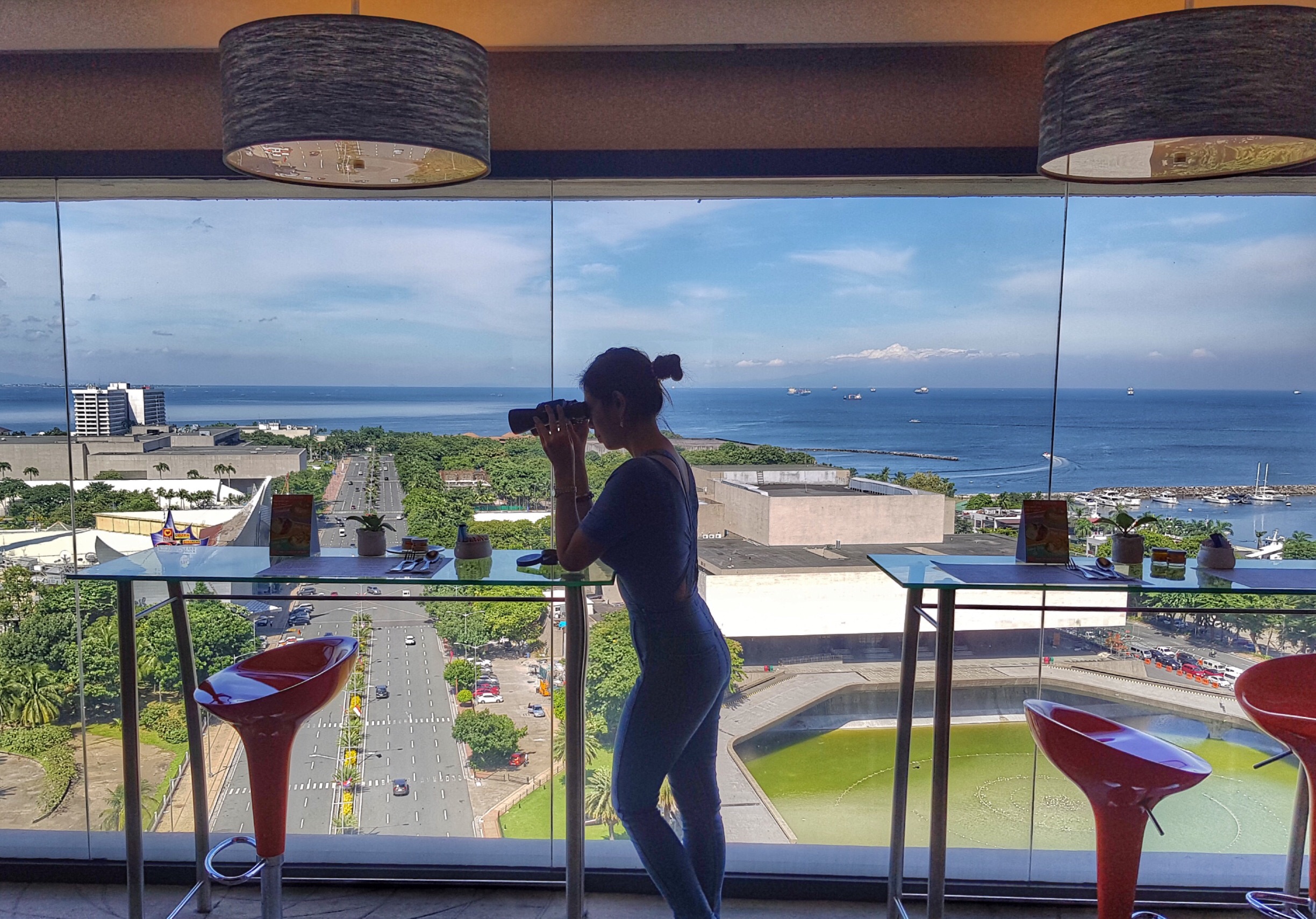 The rooms of Hotel Jen are modern and cozy. For example, I stayed in their Club rooms which is one floor down to their Club Lounge. I got a comfortable queen size bed with fun throw pillows that says "I'm staying with Jen" and "smile." The restroom amenities include bath tub and toiletries you can use or keep. Yes, not all hotels have keepable toiletries and it makes such a difference. Lastly, my view is the Manila Yacht Club. For people who loves boats like me. This is a plus value.
Here's a photo of Asha and I girl bonding.  This face mask may have made us look funny but we turned out with softer skin that night.  Please don't judge us.
Also, the best thing in Hotel Jen is their speedy WIFI. Philippines are known to have one of the slowest and expensive internet speed in the world. In hotel Jen, it is surely fast and reliable.
Where to go around Hotel Jen? Since I only had two days in Manila area, I opted to go to two fun places only. The first one is Chinatown. I had lunch in King Chef which is found on the second floor of Lucky Chinatown. They serve delicious authentic Chinese food at a value. Some of the things you should have are beans with salted egg, fish with Japanese tofu, shrimp with tea leaves and salted egg bomb. After lunch, I went thrift shopping around the area like 168 mall.
The second place fun place I visited in Manila is the Upside Down Museum. This is the biggest Upside down Museum int he world with more cool galleries to experience. It is Korean, Chinese and Filipino owned. It's so cool here..You can purchase tickets here to avoid the hassle. You get to see things in a different perspective. Just check out my photos and IG posts: