If you are craving for Thai dishes and you don't want to make a mistake in choosing a restaurant, I have a great recommendation for you.  Mango Tree is offering its holiday selection and these are the dishes you can make no mistake from.
Garden Salad in Som Tum Sauce with Chicken Wings . This is composed of mixed vegetables drizzled with "som tum"  dressing.  Som Tum is an original Thai style of doing papaya salad.  It has a hint of spice and prepared with unriped papaya.   It has a belend of shrimp paste, fish sauce, lime and palm sugar.  It is sweet, sour and spicy all in one dish. (Php380)
Fried Seabass with Tamarind Sauce. Topped with pineapple and cherry tomatoes mixed with tamarind sauce is truly worth munching on especially for the seafood lovers (Php 1150).
Homok Seafood Curry in Coconut Sauce.  This one is my favorite dish from the Mango Tree holiday selection menu.  I just love the way they prepared it in a coconut shell and the mix of seafood.  (P950)
Ready for your dessert? These two dessert selections for the holiday will satisfy your sweet cravings.
Thai Taro with Fried Onion might be a surprising fusion but it truly works. Try it for yourself and taste this interesting mix. (Php 320)
Two of my favorite raw ingredients are present in this dish. May I recommend this sweet potato custard. It is blended with coconut cream for a light sweet flavor and texture. (Php300)
Here is me enjoying Mango Tree's great tasting holiday selection.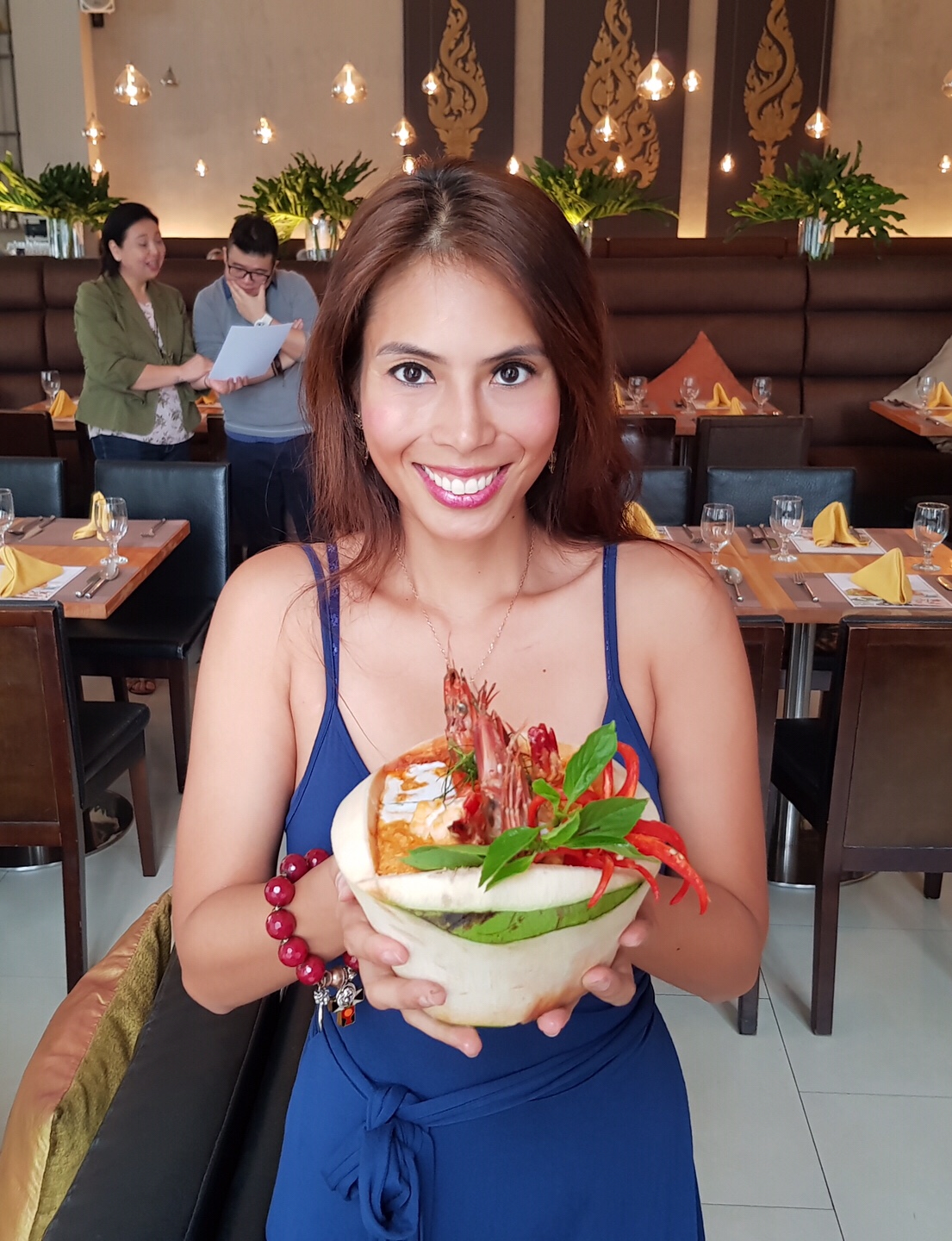 Find out more and like Mango Tree here.