Mt Masungi Georeserve is a nearby activity for hiking enthusiasts.  Fear of heights maybe a factor to consider before going.  Don't worry you get to wear a helmet and you will feel really safe.  It has super powers to protect you.
A little bit of background on Mt. Masungi Georeserve ….  It is a conservation project in the southern Sierra Madre range in Rizal, Philippines.  This is only 45 kilometres east of Metro Manila which is 1.5 hrs to 2 hrs away depending on the traffic.    Masungi is derived from the word "masugki" or spiked.  You will see what it means when you see the limestone landscape around it.   Just spot the Mt. Masungi logo in the circle.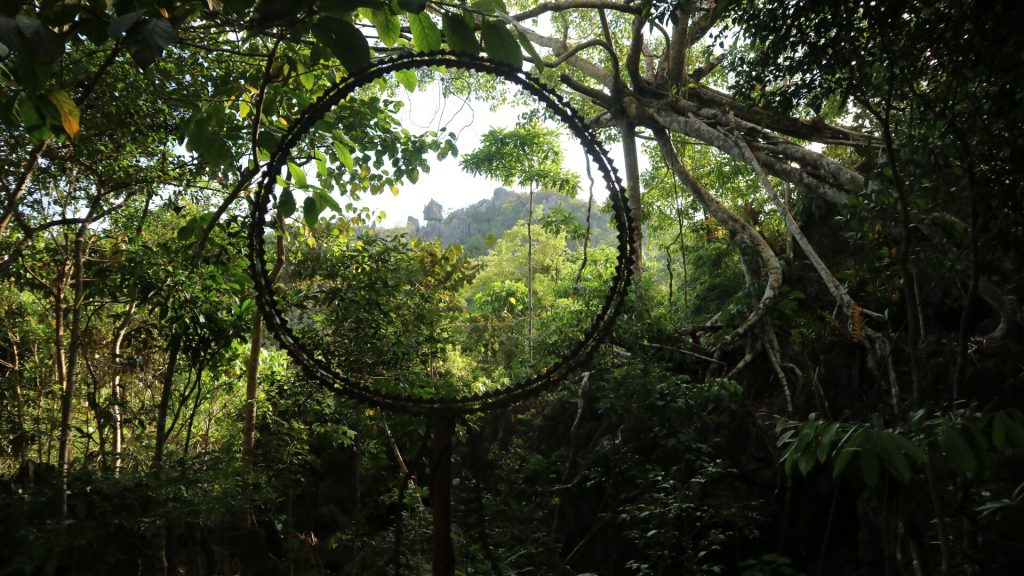 This wonderful place is being protected for over 15 years now.  It truly feels good to support this cause.  Hope you understand that you can only come here through reservations.  It simply is better having a scheduled visit.  Number of visitors are also controlled.
Mt.  Masungi Georeserve is found in kilometre 47, Marcos Highway.  When you feel that you are getting lost, there is a helpful google map to guide you.  Nonetheless, you can see clues from the road about your location.  Sometimes, they name the restaurant or resort after their kilometre address.  Smart.  Here's the entrance to their address for familiarisation.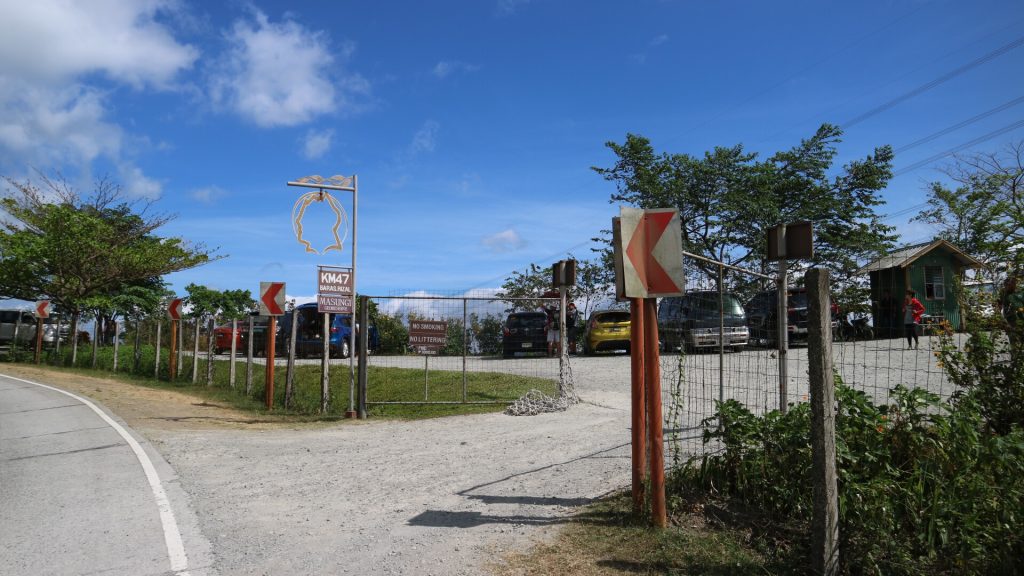 From the parking, walk 100 meters to their pavilion.  Here is where you lounge, wait for friends, use the restroom and fill up fresh spring water.  It is the only bathroom break you can use or refill water.  The truth is, I was expecting a rural or countryside restroom but I was surprised to find the cleanest WCs.  It smells like fresh ylang ylang here and they offer organic soap and some insect repellant.
Your group will be assigned with 1 park ranger who will guide you all throughout the hike.  Ours was, Jordan, who gladly became our photographer as well.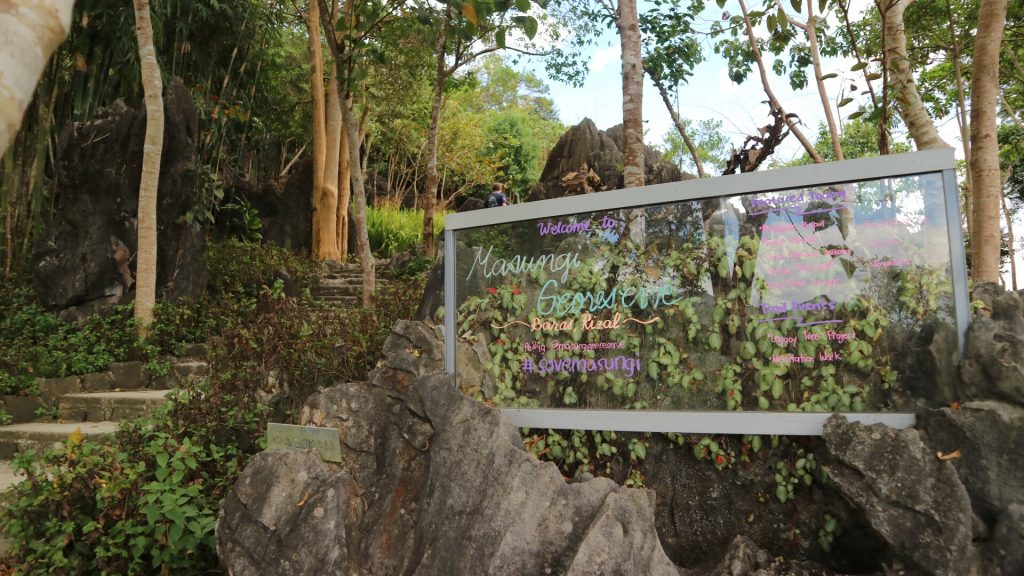 It's very clever how they did this trail.  You go on one direction, take the challenge and go on to the next level.  Every spot is well thought of. Like this first challenge, you go up this net ladder to go inside a cave.   Fear of heights may kick in but this is just level 1.  I like how they prepare their guests for the upcoming tasks.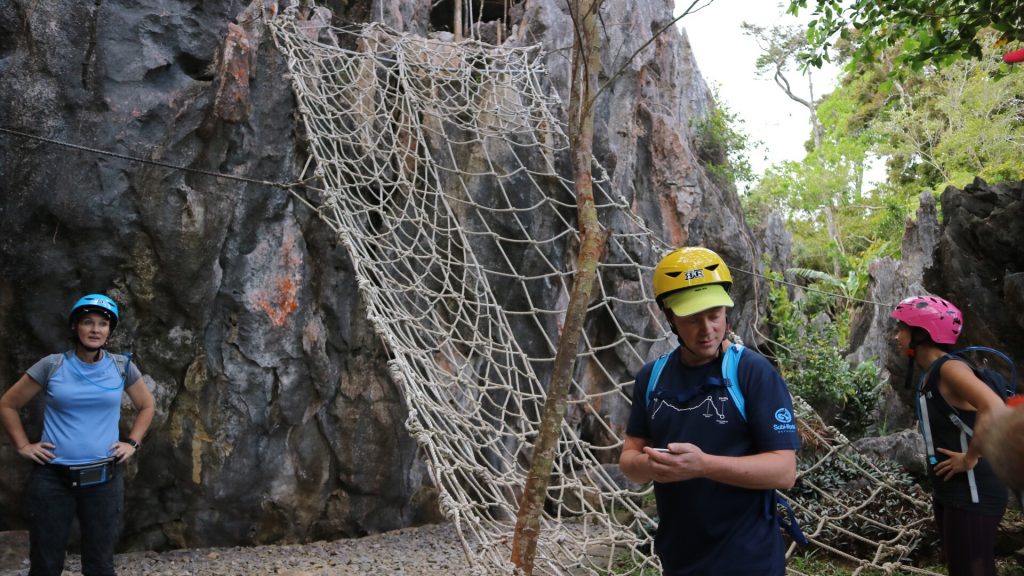 The next spot is my favourite spot and most featured in this hike.  It's the huge cobweb like strings tied at a certain height to scare.  Again, don't worry.  You are wearing a super helmet.
Here's a bunch of us crossing our way to the centre of the cobweb.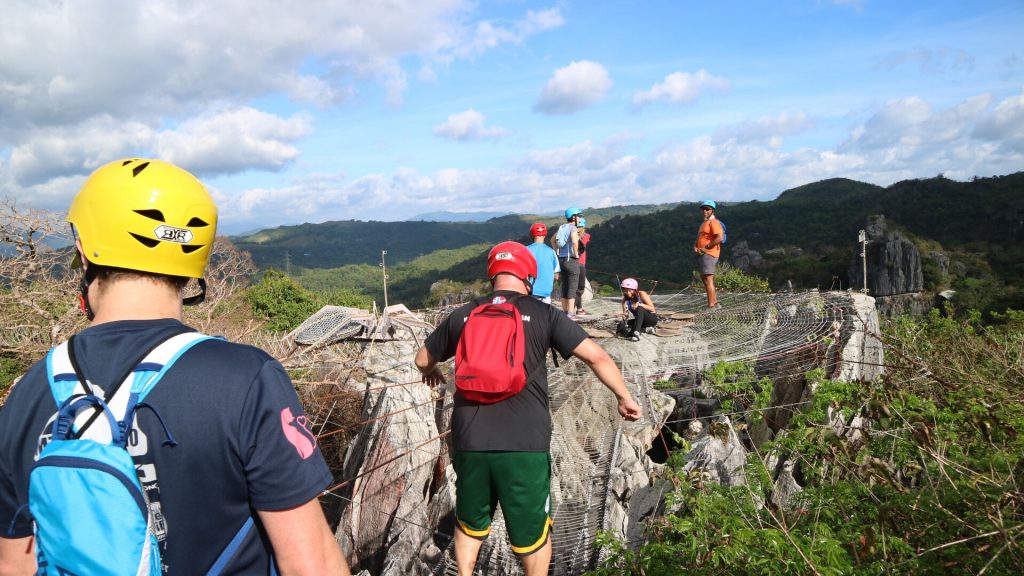 Then, of course, do the squad goals pic. A statement that says Mt. Masungi Georeserve has been conquered.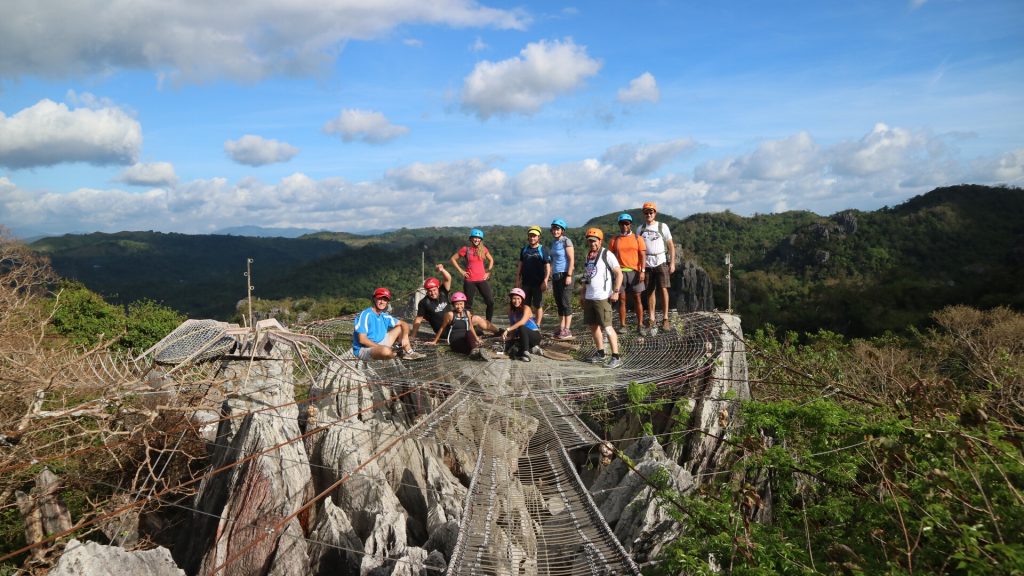 This trail is so fun and entertaining.  You would not feel that you have been trailing for hours.  Every spot is different.  I really like how you go under those tiny holes to welcome you to a different spot.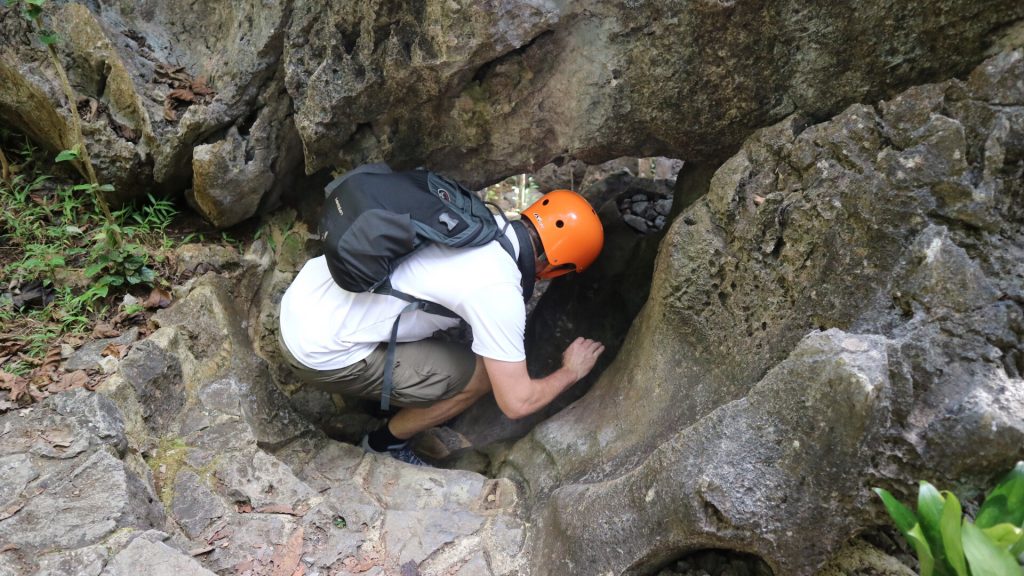 There are hammocks for you to enjoy and relax.  The trail is not competitive and you can just enjoy your time.  They also design the caves as a chill spot.  We loved these hanging chairs in the cave with pit fire in the middle.  This is such a great hike for photography.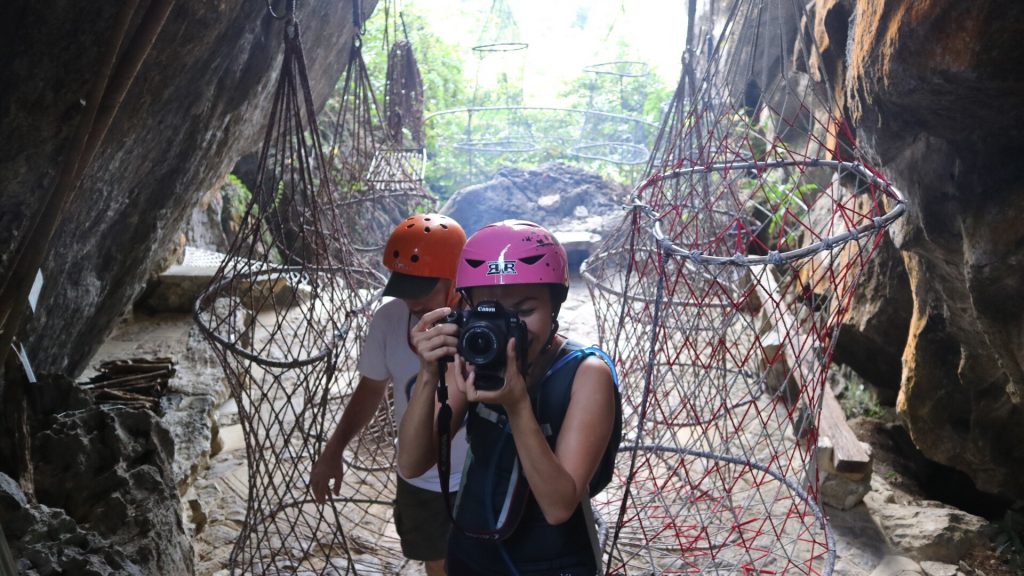 The trail is also composed of crossing on well crafted stones.  It is definitely a walk in a perfect park with all the beautiful plants around it.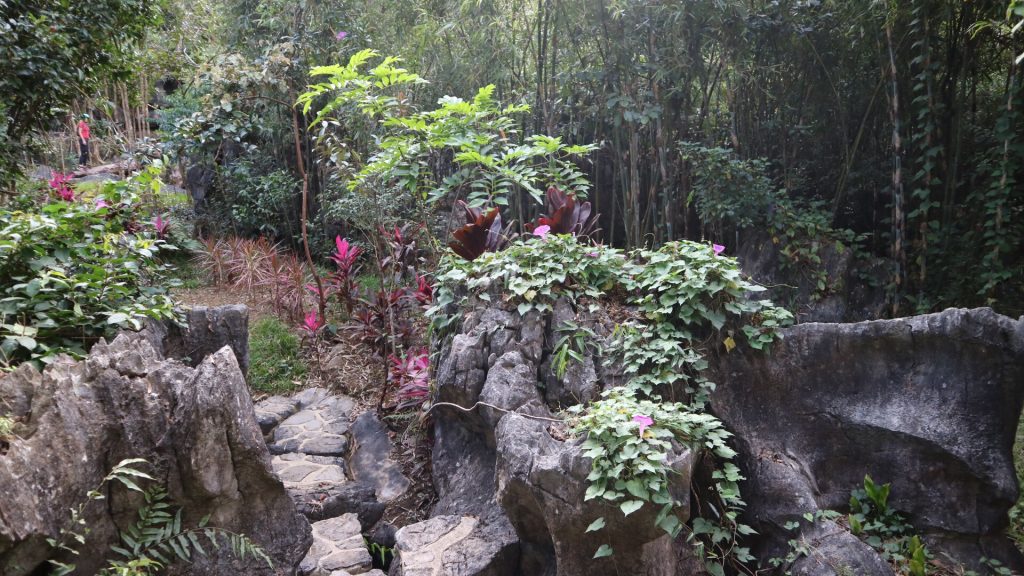 Another fun stopover, is the hanging cable hut.  You have to cross a hanging bridge to get here.  Stop and sit at the lounge chairs and just see the beauty of nature.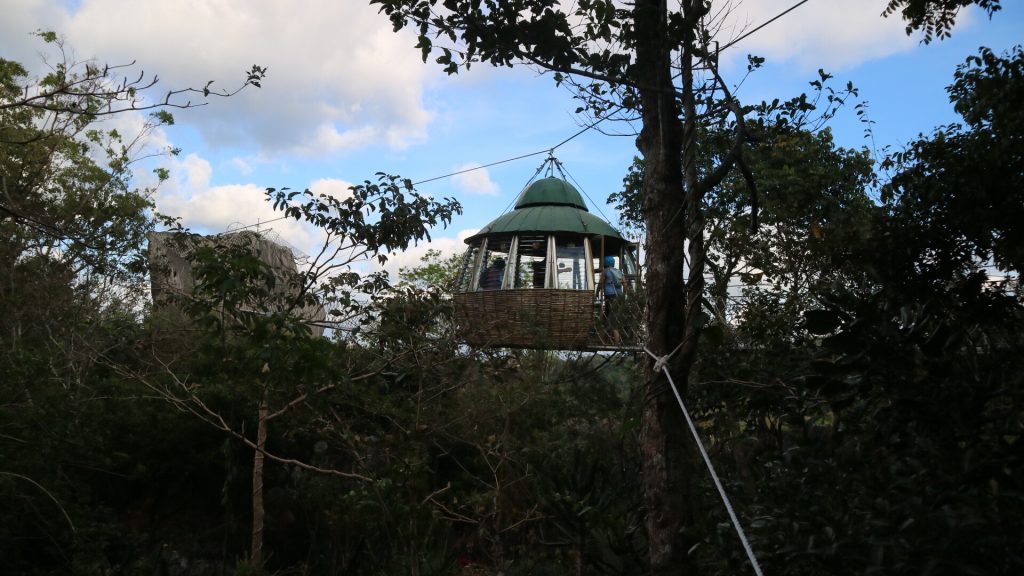 There are heaps of hanging bridges for you to do another squad goal photo.  Here's one that leads to the top of a huge limestone.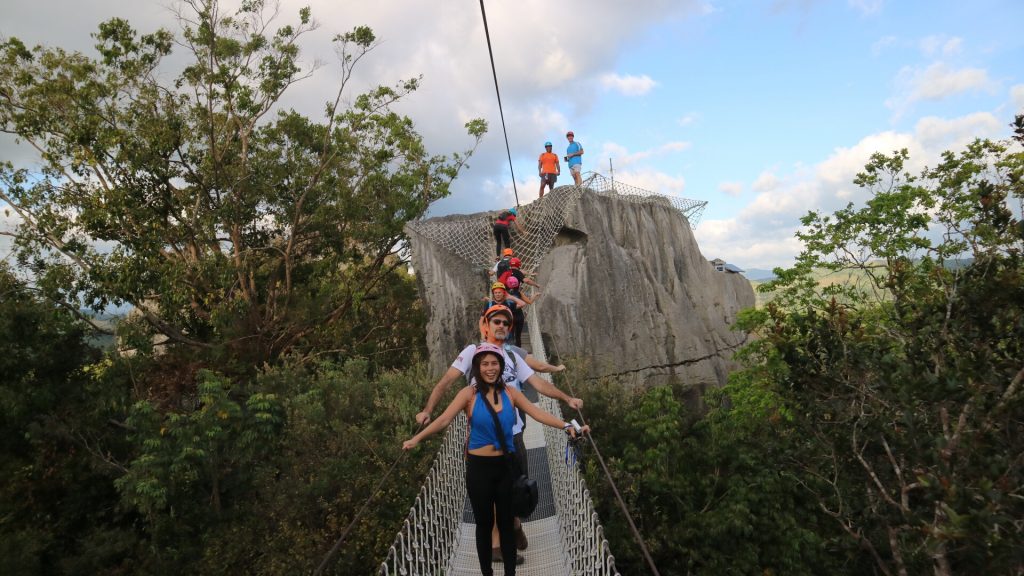 It gets more exciting as the trail goes farther.  For your reference, here's one of the rocks you end up stepping on.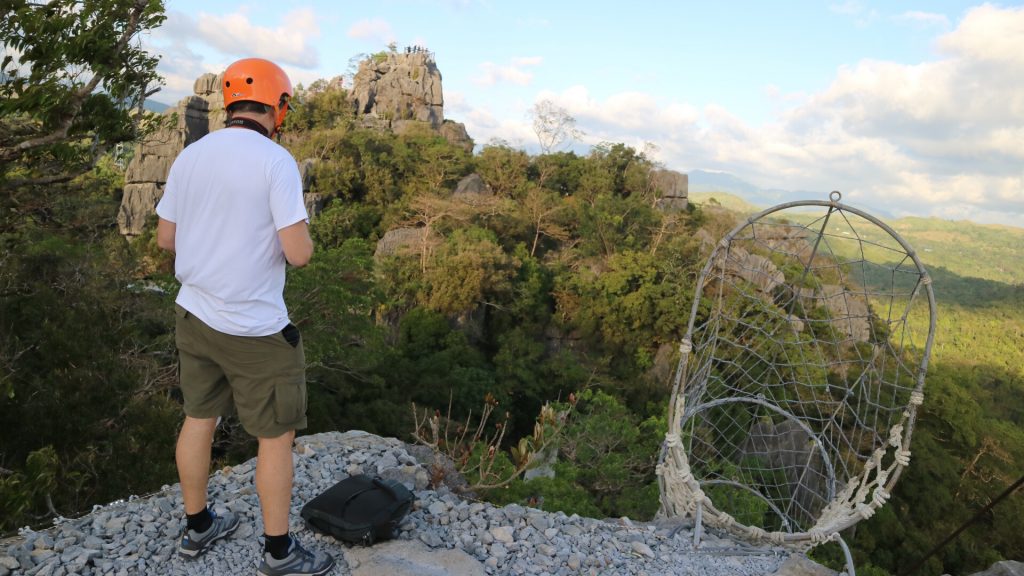 Fortunately or unfortunately, depending on your mood, you have to go down on that net you just saw.  Here's how it looks like.  Don't worry,  your super helmet is always on.
Fortunately and unfortunately again, the trail is not over.  I think this is actually safe part where you can put down your super helmet.  I'm not kidding because I actually fell on this net and yet I'm still alive.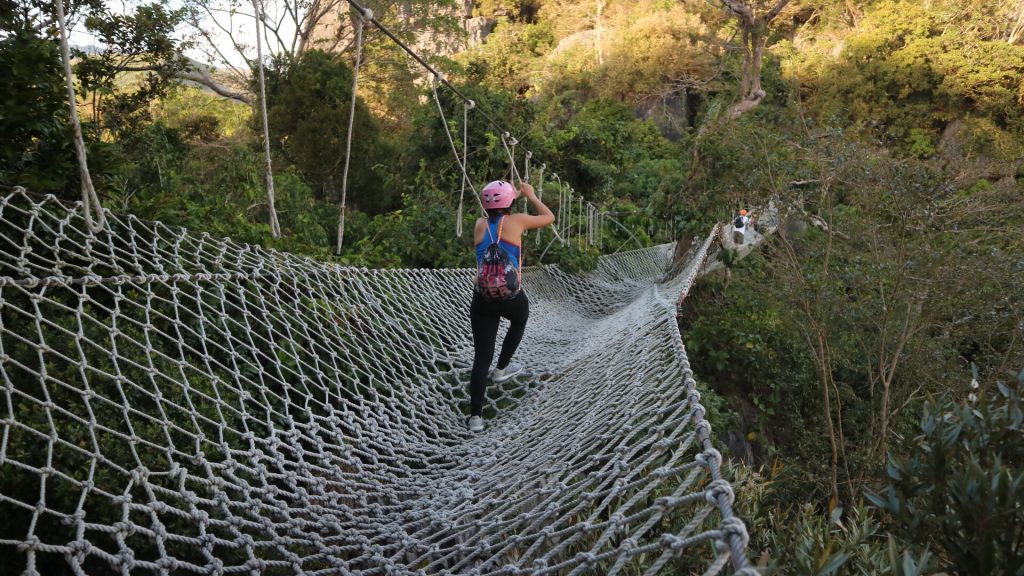 Let's get romantic this time and enter this cave full of lanterns.  Did I hear an awww… while reading this?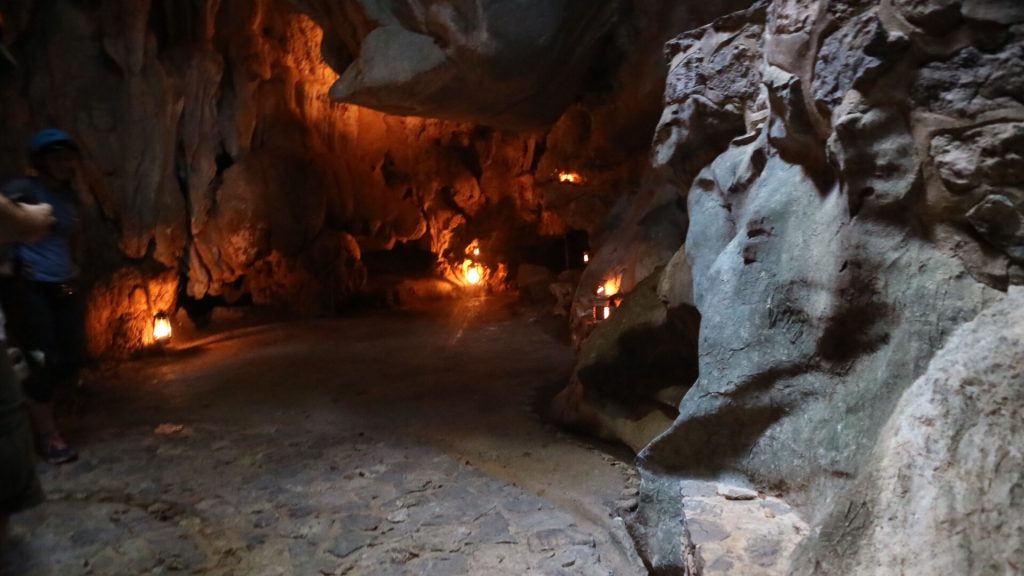 Don't worry, there are also friendly hikes with stairs for human beings.  Check out this marvellous view.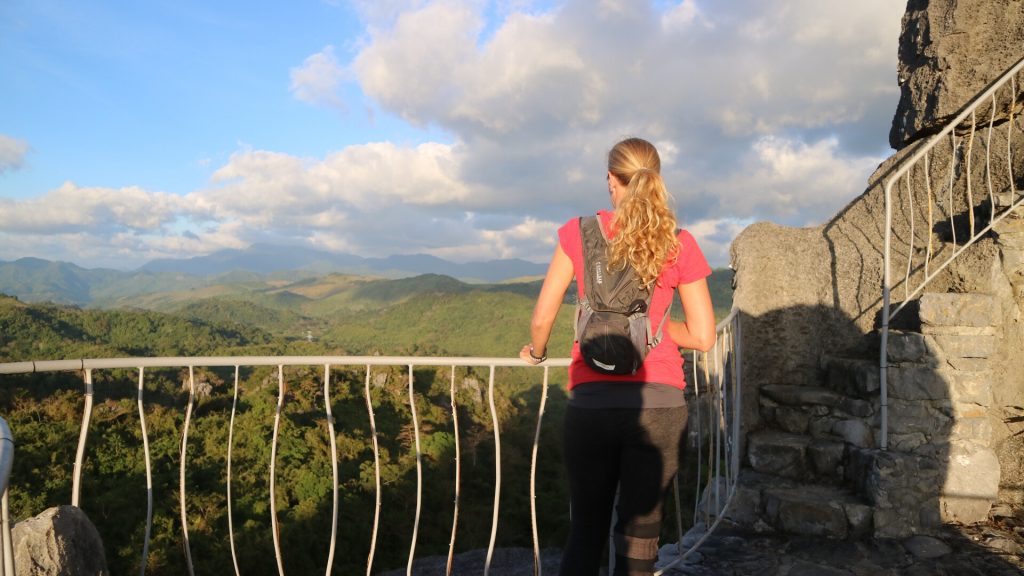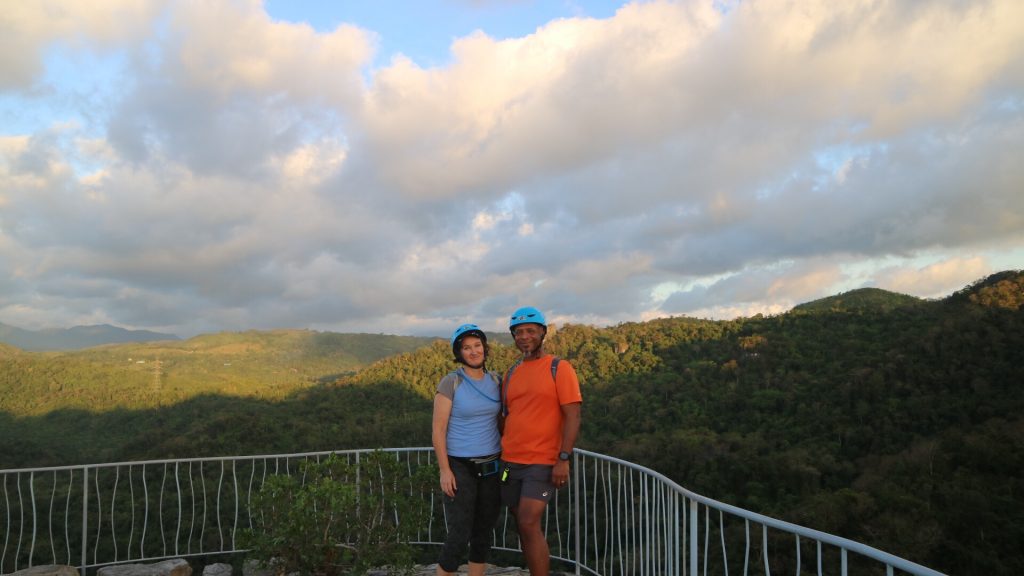 From the topmost, you will see the well built bridges around Mt. Masungi Georeserve. Take a deep breathe before seeing the next pictures because they are truly breathtaking
There are some chicken sandwiches and bananas served in a nice pavilion during the hike.  This is that time for that bathroom break again.  They also serve fresh calamansi juice for refreshment.  It was quite dark when we ended since our hike started at 330 pm.  All the batteries of my cameras have been drained.  Sorry but this part of my memories will be kept for myself. 
It was, indeed, a beautiful night with the moonlight shining upon us and guiding our ways along the path.  There was another hanging bridge to cross and another long net to go down to after our snack break.  I can't decipher wether this is the scariest part because not seeing the bottom helped a lot.  There were more laughter shared and more super powers given to our helmet. 
Alas, we had to give up our super powered helmet at the end of the trip except for one guy.  Some girls were given super antlers too.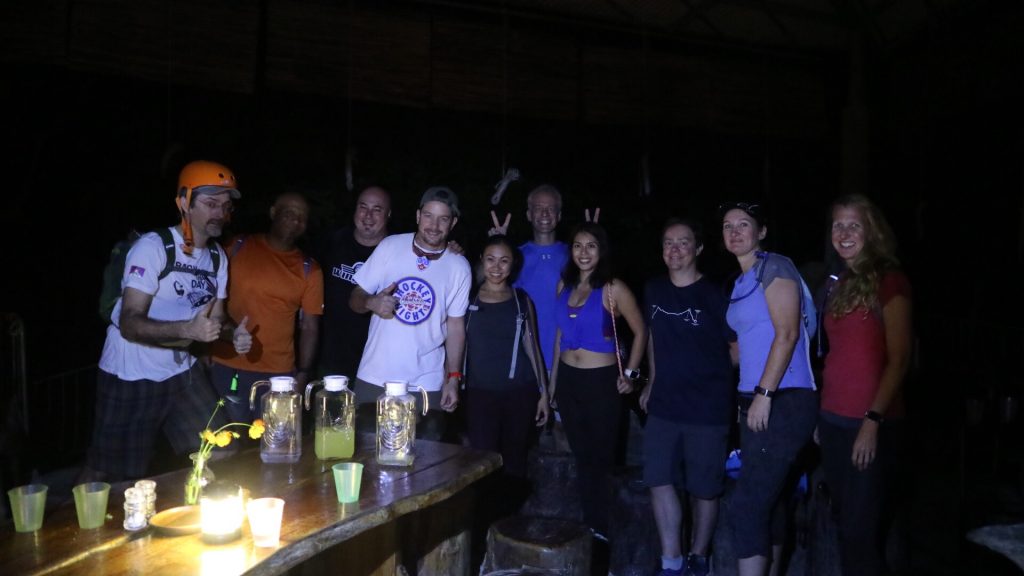 Here's a video of our whole adventure!